Kofu, Japan – A 31-year-old snowboarder was airlifted from Japan's Mount Fuji on Saturday with a fractured spine, police say.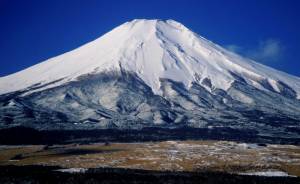 The male victim, identified only as a resident of Maebashi in Gunma Prefecture, was riding between the eighth and ninth stations on the Yoshida-Osawa slope, according to police. He began climbing Mt. Fuji at 6 a.m. Saturday morning with a friend and began his descent from the summit at around 1 p.m.
It is reported that he lost control on an icy patch between the eighth and ninth stations and tumbled for a full station on the mountain. Following the 2 p.m. incident, he was airlifted by a Yamanashi Prefecture rescue helicopter and flown to an area hospital in Kofu, where his condition is unknown at this time.