Snowbird, UT – Snowbird Ski and Summer Resort will host its annual Summit Gala on Dec. 28, featuring a celebratory evening of dining, dancing, live and silent auctions and special guest Erik Weihenmayer, the only blind climber in history to summit Mt. Everest and the Seven Summits.
"The Summit Gala is a critical fundraiser for these amazing Little Cottonwood Canyon non-profits," said Bob Bonar, President of Snowbird. "We appreciate the generosity of the community, and are honored to host this inspiring and entertaining event."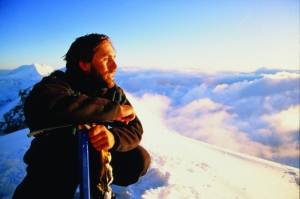 Live music at the event is courtesy of Voodoo Orchestra. Proceeds will support Wasatch Adaptive Sports, the Snowbird Sports Education Foundation and the Cottonwood Canyons Foundation, as well as a new water clean-up project with the Wasatch Water Legacy Partnership.
Weihenmayer was the first blind person to reach the summit of Mount Everest, on May 25, 2001. He also completed the Seven Summits in September 2002. Weihenmayer is also an acrobatic skydiver, long-distance biker, marathon runner, skier, mountaineer, ice climber, and rock climber.
The event takes place in The Cliff Lodge Ballroom and Lobby, with a reception beginning at 5:30p.m. followed by dinner at 7 p.m. Tickets cost $125 per person or $1000 for a table of 10 and are available online at tickets.snowbird.com/e-commerce/itemList.aspx?node_id=2179482 or by calling (801) 933-2112.