Vernon, NJ – Tuesday's auction of New Jersey's Hidden Valley ski area was expected to draw bids starting at $2.75 million, the minimum amount necessary to cover the resort's debt and fees in the state court liquidation. But when the bidding opened, no one present offered a bid.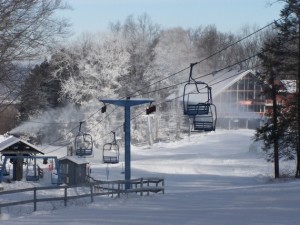 The failed auction casts doubt on the future of the 36-year-old ski resort, one of only three remaining in New Jersey and much smaller than neighboring Mountain Creek Resort, also in Vernon. Auctioneer Oren Klein of Auction Advisors has indicated that as many as 160 parties had expressed interest in purchasing the resort, but none was prepared to enter a bid.
Klein expressed optimism that someone may present an offer in time to reopen Hidden Valley this winter.