Los Angeles, CA – A Los Angeles County Superior Court jury is hearing testimony this week regarding a 2012 ski accident at Mountain High Resort in Wrightville that left a woman paralyzed.
Leslie McLaughlin, a 35-year-old veterinarian from Torrance, Calif., was skiing at Mountain High on March 1, 2012 when she lost control on Mountain High West's green circle Woodworth Gulch run and flew off a terrain change separating the bottom of the run from a small terrain park. She testified this week from a wheelchair that her own speed was not a factor in the crash and that she thought that she was simply cresting a roll-over.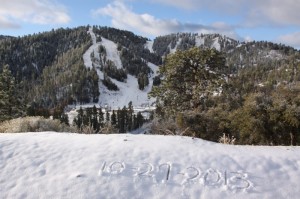 Mountain High's lawyers contend that no one else had been injured in the eight years that the terrain separator had been in place before McLaughlin's accident. They argue that the plaintiff was traveling at an estimated 30 m.p.h. and simply didn't pay attention to signage. McLaughlin asserts that the terrain transition was unmarked, but she could not recall whether or not she observed signs warning of terrain features at the resort.
Following the incident, McLaughlin was transferred by Mountain High ski patrol to a waiting helicopter that airlifted her Huntington Memorial Hospital in Pasadena, where she remained for more than six months before several more months of rehabilitation at Craig Hospital in Denver. She is now paralyzed from the chest down.