Las Condes, Chile – Dreams of fresh powder and shredding the slopes on the cheap are about to come true for skiers and snowboarders across the U.S., thanks to a new two-for-one offer on ski lift passes announced by Chilean winery Casillero del Diablo.
Check out Casillero del Diablo wines in stores and supermarkets nationwide and look for Casillero del Diablo's "Fire & Ice" 2-for-1 bottleneck tag. Each features a unique code on the reverse. Just follow instructions to redeem online your 2-for-1 ski lift pass at a choice of over 115 mountains across the U.S. After redeeming the code, the identities of all participating ski resorts will be revealed.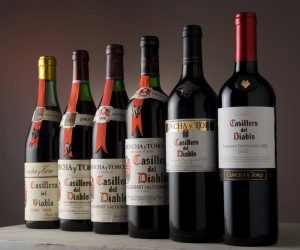 Limited-time offers for 2-for-1 ski lift passes are also available on Facebook, with fans invited to post pictures of their favorite Casillero del Diablo wine. Follow DiabloWine on Facebook and watch for details.
The Casillero del Diablo story dates back to the late 1800s when legend has it that Don Melchor de Concha y Toro, an eminent Chilean statesman, discovered that a cache of his most treasured wines had been pilfered from the family cellar. To discourage further theft, the enterprising Don spread a rumor that his cellars were haunted by the devil and thus a legend was born: Casillero del Diablo – Wines from the Devil's Cellar.
Valid through February 28, 2015, Casillero del Diablo's 2-for-1 offer on ski lift passes is limited to one 2-for-1 ski lift pass per person. Passes must be redeemed by March 31, 2015.