Salt Lake City, UT – Black Diamond Equipment has sold ski helmet, goggle and other protective gear brand POC to the private equity firm Investcorp for $65 million.
The sale continues Black Diamond's initiative announced last March to focus on its Black Diamond and PIEPS brands. Black Diamond first acquired POC in July 2012 for $44.9 million.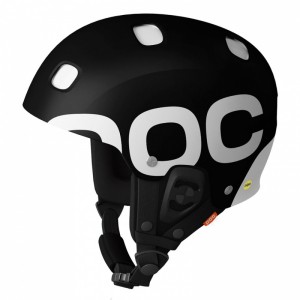 "We would like to thank all of our employees and partners for their work in building POC into one of the most innovative, fastest-growing and hottest brands in the action sports protective gear market," said Peter Metcalf, CEO of Black Diamond. "We are proud of the reputation POC has built around safety and protection for gravity sport athletes, and are also confident in its bright future under Investcorp's portfolio, which includes Dainese, the most recognized and respected brand for safety and quality in dynamic sports markets."
POC was established in 2004 and headquartered in Sweden. Investcorp's other European outdoor brands include Helly Hansen.  American World Cup alpine ski racer and Olympic gold medalist, Julia Mancuso, has partnered with POC to develop a signature collection.
"We are delighted to be partnering with Investcorp in the next stage of our development," said Stefan Ytterborn, POC's founder. "I am confident that with their support we will continue to grow sales, increase penetration into new markets and drive forward innovation, while not deviating from our ultimate mission of doing the best we can to possibly save lives and reduce consequences of accidents for gravity sports athletes and cyclists."
Despite the news, Black Diamond shares closed the week at $5.53, down 2.7 percent on Friday.