Shimukappu, Japan – Shanghai Yuyuan Tourist Mart has purchased the Japanese luxury ski resort Tomamu, near the village of Shimukappu on the northern island of Hokkaido, in its entirety for ¥18.3 billion (US$148.9 million).
The Chinese buyer is a firm engaged in diverse enterprises including retail, restaurants, real estate and pharmaceuticals, and is publicly traded on the Shanghai Stock Exchange. Billionaire Guo Guangchang's investment firm Fosun International owns 26% of Shanghai Yuyuan Tourist Mart's stock.
The company, which has also invested in Club Med and Cirque du Soleil, has purchased Hoshino Resorts Tomamu to capitalize on the growing numbers of Chinese residents vacationing in Japan.
Hoshino Resorts Tomamu was sold by hotelier Hoshino Resorts Inc., which owned a 20% stake and is based in Karuizawa in Nagano Prefecture, and the Dutch investment fund Matakite BV, which held the remaining 80%. Assets included in the deal include the ski area, a 757-room resort hotel, an 18-hole golf course and other facilities. The transaction closed on Friday.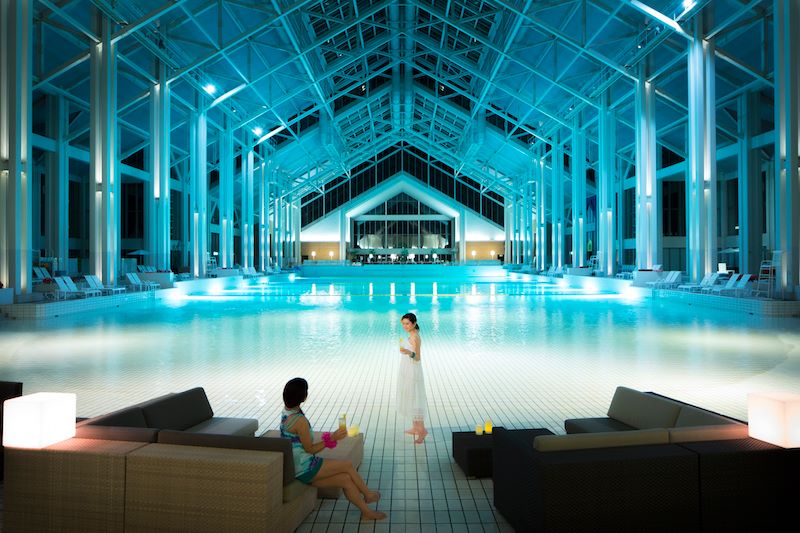 Hokkaido's ski resorts, and particularly Niseko, are famed for their deep powder skiing. The purpose-built Tomamu, located 150km east of Sapporo near Hidaka National Park, is one of Hokkaido's most luxurious resorts, targeting the affluent skier with its striking high-rise hotel towers and a 50-meter wave pool. One gondola and five chairlifts rise 492 vertical meters (1,614 feet), accessing 19 marked runs.