Québec (QC), Canada – The first edition of the free Salon du ski et des sports d'hiver (Ski and Winter Sports Show) is taking place this weekend at the Cruise Terminal of the Port of Quebec. Sports enthusiasts and winter activities will find a host of businesses and specialty shops exhibiting, along with leading brands showcasing new product.
"As someone who practices every imaginable winter sport, I think it's pleasant to find everything in one place. It provides the opportunity to see retailers, manufacturers and specialists all in one place and easily talk to them," says Guido Visser, a former Olympian and cross-country ski coach acting as spokesperson for the event.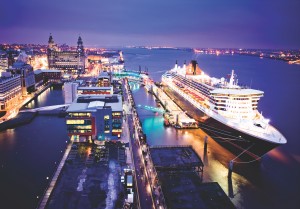 Indeed, the event showcases a veritable cornucopia of winter sports. Exhibitors at the Ski and Winter Sports Show come from the worlds of alpine skiing, cross-country skiing, snowboarding, alpine touring, snowshoeing, fat tire bikes, telemark and backcountry, ice climbing, ice canoeing and more. Travel and adventure, vacations, clothing and accessories and are all being showcased alongside health specialists, sports clubs and others.
The new MSP ski film Fade to Winter will be screened at the show at 7:30 p.m. tonight. Worldwide professional freeskier James Heim will be on hand throughout this afternoon to meet visitors. D-Structure will join with show organizers to present the first Rail Jam of the season, where C$3,000 in prizes will be awarded to the best tricks of the day. Mountaineer, adventure and lecturer François-Guy Thivierge will present his "To each his Everest" conference, one of several throughout the weekend to captivate visitors.
The show continues from 9:30 a.m. to 5 p.m. today and Sunday at the Cruise Terminal of the Port of Quebec, at 84 rue Dalhousie. Admission is free.