Carrabassett Valley, ME – A blown fuse on a utility pole cut power to many of Sugarloaf's lifts on Saturday, leaving guests at the Maine ski resort hanging in the air.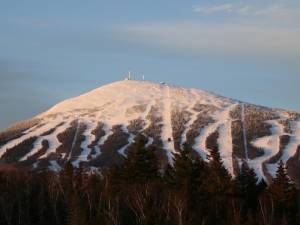 The power outage to all of Sugarloaf's lifts above the Sawduster chair lasted for two hours, although Sugarloaf spokesperson Ethan Austin says that a transfer to auxiliary power got all passengers off the chairlifts within 10 minutes. Four open lifts were unaffected.
Sugarloaf crews and Central Maine Power workers restored power to all of the resort's lifts by 1:30 p.m. Saturday afternoon.