Jackson, WY and Bellingham, WA – Avalanches over the weekend killed three more backcountry skiers in the western U.S., bringing the tally to 10 deaths by avalanche in the past 10 days, according to the Colorado Avalanche Information Center.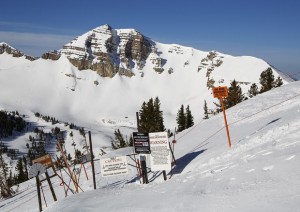 Two ill-equipped skiers will killed in the sidecountry adjacent to Wyoming's Jackson Hole Mountain Resort (JHMR) on Sunday.  The pair, confirmed by resort spokesperson Anna Cole to be from out-of-town, died when an avalanche ripped through the Rock Springs area adjacent to JHMR's boundary.
The pair were skiing with a third member of their party who survived. "It's upsetting because these folks, because we don't think they we're properly prepared for the backcountry," Cole said. "They didn't have transceivers and they apparently didn't know the terrain very well."
Local skiers are already well aware of the dangers surrounding the Ralph's Slide path, which broke and washed the two victims over a cliff band, apparently killing both via trauma. The third skier survived by grabbing hold of a tree to keep from getting swept over the cliff.
The victims' names, ages and home towns have not yet been released.
Sunday's incident came less than a week after a snowboarder also died in an avalanche just outside Jackson Hole's boundary. Wes Foster, 30, of Paoli, Ind., also died in Rock Springs on Tuesday on Pyramid Peak. Rescuers with the Teton County Sheriff's Search and Rescue Team, who were using a helicopter nearby as part of a training exercise, located Foster's snowboard sticking out of the avalanche debris and quickly recovered his body.
The third avalanche fatality over the weekend occurred on the north face of Mt. Herman, near Mt. Baker Ski Area east of Bellingham, Wash., in a 12:45 p.m. slide that left another skier injured.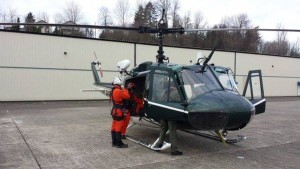 The injured victim was airlifted to an area hospital on Sunday with a head injury, while searchers returned to the area today and located the fatal victim, who has been identified as Mark Panthen, 36, of Bellingham.
At press time, the Northwest Avalanche Center had yet to publish their investigation into the Mt. Herman avalanche. They indicate, however, that the two men were caught in a smaller slide when a larger avalanche was somehow triggered. The avalanche danger was rated as "moderate" in the area at the time.