Sheridan, WY – The Antelope Butte Foundation has announced its inaugural "Ullr Ball" event at 6:30 p.m. on Friday, February 18.  Held at the Best Western Sheridan Center on Main Street in Sheridan, all proceeds from the event will help fund the initiatives of the foundation, including the project to purchase and reopen the Antelope Butte ski area in Wyoming's Bighorn Mountains.  The Ullr Ball is presented by Sheridan Media, in cooperation with other sponsors.
"This event is a celebration of mountain recreation and Wyoming winters," said Executive Director and "Ski-EO" Andrew Gast, "In 2015, with the help of the community, the Antelope Butte Foundation signed a contract to purchase the facilities at Antelope Butte and now we are looking to complete that purchase".
The Ullr Ball will feature silent auctions that include travel packages, outdoor gear, and hotel stays. The Antelope Butte Foundation will also present the first-ever "Ullr Honor"- a recognition for members of the community who have made outstanding contributions to mountain recreation in northern Wyoming.  This inaugural class of the "Ullr Honor" are the board of directors and pioneers of Fun Valley, the original name of the ski area at Antelope Butte in the early 1960s.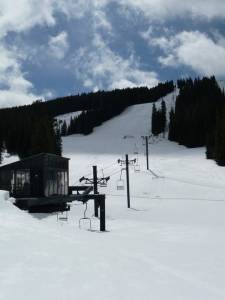 Sheridan musicians The Craft Brothers will also perform at the Ullr Ball.  "This is a festive evening with great music and fellowship, and like any mountain celebration it is not a formal event," said Gast.  "We are excited to bring the community together to celebrate in the spirit of Ullr," an ancient Norse god who is hailed at ski areas as the patron deity of snow and skiers.
The Antelope Butte Foundation has been highlighted by the National Ski Areas Association (NSAA) as an example of a successful trend to support smaller ski areas using a nonprofit model.  Foundation leadership recently participated in an NSAA conference that emphasized the industry's focus on teaching youth and millennials to ski and snowboard.  "More than half of the sessions focused on making it easier to introduce beginners to snow sports and snow play," said Gast.  "We are really excited to fill an underserved niche in northern Wyoming for children and families to experience those activities".
Tickets for the Ullr Ball are available at AntelopeButte.org, or until 5 p.m. on Wednesday and Thursday afternoons at the Antelope Butte Foundation office, located at 201 E. 5th Street in Sheridan.  Tickets cost $35 for individuals or are $60 for couples, and include heavy appetizers and two drinks per person.