Pacific Palisades, CA – Outdoor sports environmental advocacy group Protect Our Winters (POW launched a new campaign this week in support of reforms to the federal coal leasing program that they say will make sure coal companies pay fair market value on coal mined on public lands.
The Close the Loop campaign aims to build awareness and rally the $646 billion outdoor sports community around reform efforts recently proposed by President Barack Obama and Interior Secretary Sally Jewell which would implement a comprehensive review of the federal coal program. In January, the Obama Administration put a three-year freeze on all new coal leases while they review their impacts.
Currently, 40% of America's coal production comes from publicly owned land managed by the federal government. Because the royalty rates in the program are outdated, coal companies have been able to mine for coal on public land for pennies on the dollar, POW officials assert. They say that this policy is propping up what they've termed a failing industry, and leading to the release of up to 60 billion tons of greenhouse gas emissions annually. They also say that it's cheating American taxpayers out of more than $1 billion a year in revenues.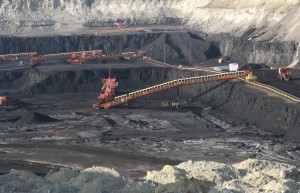 "If the federal government is serious about fighting climate change, this is the first program to look at. We are literally giving away our publicly owned fossil fuels to mining and drilling companies, disregarding the damage they cause to communities and our climate," said Chris Steinkamp, POW's Executive Director. "The unfair loopholes in the current system directly impact the outdoor sports community, who call these public lands our home. With coal companies dodging their responsibility, we're losing billions in revenue that would otherwise be invested in our communities."
The Close the Loop campaign has kicked off with a four-minute video illustrating the issue and urging viewers to sign a letter to Secretary Jewell. Professional athletes and outdoor industry brands are supporting the campaign on social media and in op-eds in outdoor industry media throughout the spring.