Thompsonville, MI – A 58-year-old Traverse City, Mich. man is dead after colliding with a snowmaking gun at Crystal Mountain in Thompsonville on Friday.
The victim, who has not yet been identified, was participating in a race on the resort's blue-square Cheers trail when he lost control and crashed into the tower-mounted snow gun, police indicate. He was wearing a helmet and the tower was padded.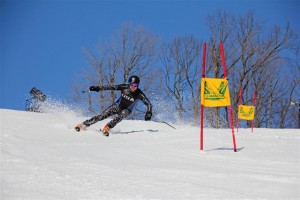 Cheers is where Crystal Mountain sets the gates for its NASTAR course.
Friday's incident marks the second fatality at Crystal Mountain in less than a year. Last March, 40-year-old Mark Knee was killed after crashing into a tree on Crystal Mountain's North Face.