Waterville Valley, NH – Construction is presently underway on Waterville Valley's Green Peak Expansion project, scheduled to open for the 2016-17 winter season. This first phase of the project includes the cutting of 10 new trails to provide 45 new acres of skiing and riding at this central New Hampshire ski and snowboard resort, serviced by a fixed grip chairlift.
This is Waterville Valley Resort's biggest expansion project in more than 30 years.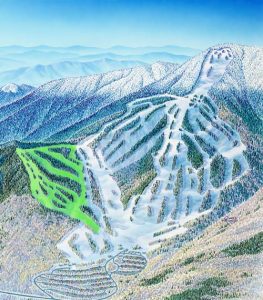 Jack Sanders, a longtime skier at Waterville Valley and attorney for the resort said, "I congratulate Chris Sununu, his leadership team and the management of Waterville Valley Holdings on launching the first expansion of the ski area. Chris Sununu is President of the ownership group which is the fourth company to own Waterville Valley, but the first to expand the ski area. I have been skiing in Waterville Valley since Tom Corcoran developed it as a first-class ski area and now with new leadership, the updated master plan is on the road to being fulfilled. What is amazing is to see a ski area in New England invest on the heels of the winter we experienced with so little snow."
Located adjacent to the resort's primary summit, Mt. Tecumseh, Green Peak will feature terrain for beginner, intermediate and advanced skiers and riders.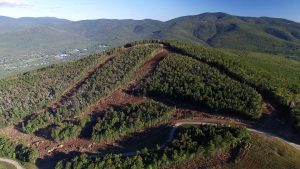 "The expansion process has been very exciting for us internally," said Sununu. "There's been a lot of hard work done by members of our team and the U.S. Forest Service to make sure this project is a success. We are especially excited to be partnering with local New Hampshire contractors for this project."
M.E. Johnston Construction of nearby Thornton, N.H., and Wade Reed Logging of Rumney are providing the site work while SkyTrans Manufacturing of Contoocook, N.H. is installing the lift.