Wellington, New Zealand – Tourism New Zealand has released its latest arrivals data which shows further growth in visitor numbers. Nearly 317,000 people vacationed in New Zealand in the three months ending August compared to 268,272 in 2015 and 245,584 in 2014.
"New Zealand's fantastic winter attractions and scenery continue to attract international holidaymakers," says Tourism New Zealand Chief Executive Kevin Bowler. "Showing significant growth was the American visitor holiday arrivals with an increase of 52 percent compared to last winter."
American Airlines and United Airlines both launched direct air service to New Zealand in July, offering U.S. travelers more choice than ever before.  Around 180 direct flights a month are now available to New Zealand from Los Angeles, San Francisco, Hawaii and Houston.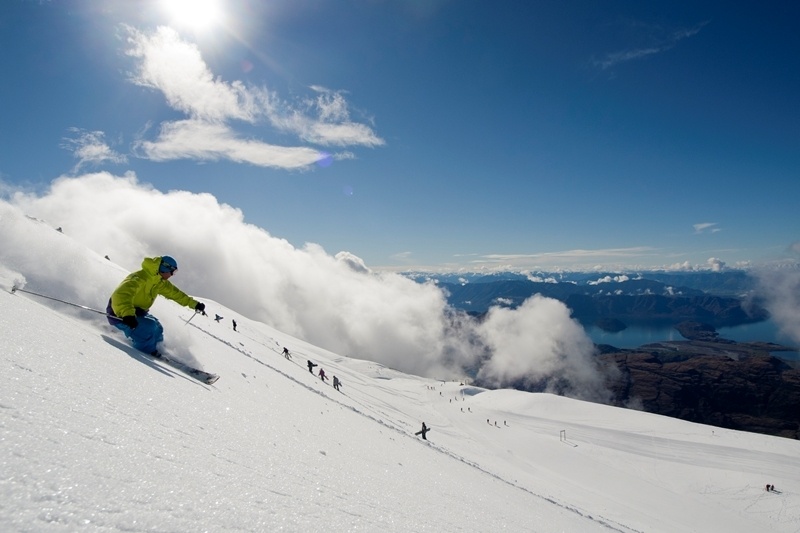 "We continue to prioritize support for the 30 percent increase in air capacity from the U.S. and focus our marketing activity to encourage the 15 million Americans who we know are actively considering a holiday in New Zealand to make it a reality," Bowler said. "The increased flight connectivity means that New Zealand's natural landscapes, unique visitor experiences, cuisine and world-class conference facilities are now more accessible than ever to U.S. citizens."
Tourism New Zealand's winter data also shows continued strong growth in Australian visitors, the result of a concentrated campaign to encourage Australians to take a winter break in the country.
"Research told us that Australians were looking for a holiday where they could enjoy the slopes as well as take time to explore the wider region," Bowler explains. "New Zealand's ski fields cater well for this and are closely surrounded by a range of activities that make them an attractive offering."
Leisure travel arrivals from China also continue to grow steadily with a whopping 29.1 percent year on year increase. "We are seeing sustained growth in Chinese visitor arrivals to New Zealand over the last five years. Increased air capacity and joint marketing activity have helped this along," says Bowler. "Despite commentary that Brexit would have significant impact on UK holiday arrivals the UK market also continues to grow with 10.7 percent year on year growth."