Seattle, WA – Seattle-area skiers and riders have one more reason to be sick of this unrelenting election season.
In an odd twist of events, advertising prices driven by campaign buys have made it financially prohibitive for organizers of the Ski Dazzle expo in Seattle to purchase radio and TV spots, forcing them to cancel the show's 2016 edition, originally scheduled for this weekend at the CenturyLink Field Event Center.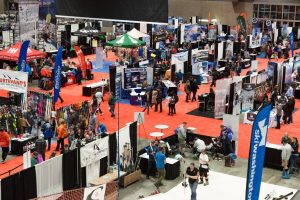 "It has become apparent that, this year, we just cannot guarantee that our show information, just days before the November presidential election, will not be lost in this year's media advertising and 24/7 news coverage," show promoters Judy Gray and Jim Foster explained. "We never want to jeopardize our reputation with you and the valued relationships we have worked decades to build around our brand of Ski Dazzle Shows. So, we are making this difficult decision to postpone the November 4-6, 2016 Seattle Ski & Snowboard Show event until November 2017.  We will see you next year!"
The Ski Dazzle show scheduled for Los Angeles remains on the December calendar.