Keystone, CO – Summit County Sheriff's deputies are on the hunt for a snowboarder who fled the scene after colliding with and seriously injuring a female skier.
At around 3 p.m. on Monday, the Summit County Sheriff's Office responded to a report of a skier collision on the Haywood Ski Trail at the base of Keystone Ski Resort.  An unidentified male snowboarder believed to be in his late teens or 20s reportedly collided with Jenny Elma, a Keystone ski instructor, and left the scene without providing his name and contact information. That would be a violation of Colorado's Skier Safety Act, which requires all skiers and snowboarders involved in a collision to stop, exchange information and summon aid.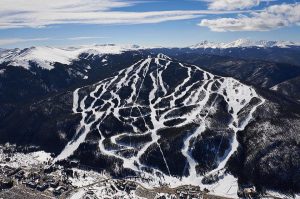 The Keystone Ski Patrol provided medical aid to Elma and transported her to the resort's the medical clinic, where she was diagnosed with leg injuries including multiple fractures in her left tibia, a broken fibula and a torn meniscus. This case is under active investigation and no further information is being released at this time, officials with the Sheriff's Office indicate.
Witnesses and anyone with information about this collision are encouraged to contact Detective Scott Wagner at (970) 423-8913 with any information they have regarding this incident. The snowboarder was described as 5'9", 160 pounds, wearing a black and red Ruroc Inferno full-face helmet and light brown pants.