Waitsfield, VT – Green Mountain Valley School (GMVS) in Vermont's Mad River Valley has announced a comprehensive training partnership with the United States Ski and Snowboard Association (USSA) that designates GMVS as both a U.S. Ski Team Development Site, and as a U.S. Ski Team High Performance Center.
The U.S. Ski Team designations are the result of an ongoing USSA initiative to develop a pipeline of elite skiing talent, while formalizing its partnership programs with leading academic and training institutions.
"Partnerships around the country with outstanding academic and training facilities like GMVS are critical to the development of athletes," said USSA President and CEO Tiger Shaw. "Our partnership with GMVS deepens an already strong relationship we have that empowers athletes and their trainers to live up to and exceed their potential. GMVS has developed an exceptional track record when it comes to developing competitive athletic talent."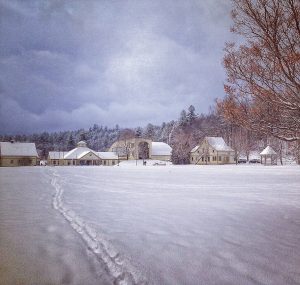 The partnership recognizes the caliber of the training and coaching resources at GMVS. As a U.S. Ski Team High Performance Training Center, GMVS will collaborate with USSA to develop regional and future national team athletes for the U.S. Ski teams. As a U.S. Ski Team Development Site, GMVS will provide training space for U.S. Ski Team members, and space to local clubs for athlete development.
"We are honored to be deepening our partnership with USSA," said Steve Utter, Alpine Program Director at GMVS. "This enhanced relationship enables us to provide unparalleled training and development opportunities for our student-athletes, USSA team members, and other racers in the USSA pipeline."
"What makes this designation important is that it cultivates an even stronger connection with USSA, enabling GMVS and Sugarbush to tap into resources and relationships that can unlock an athlete's potential," said Win Smith, president of Sugarbush Resort, where GMVS athletes train on snow. "It's a terrific step forward for the school, the resort and most of all, the athletes."
At the heart of its programs, and at the core of the designation, the $10 million, 30,000-square foot GMVS Racing Performance Center (RPC) combines high-performance athletic spaces with cutting edge ski tuning, physical training, comprehensive video analysis, physical therapy, and coaches' offices, all in one central location. Training spaces incorporate a range of different features and finishes, each geared toward maximizing conditioning while providing resilient biomechanical support, durability, and flexibility of use. The RPC encompasses a full-size gym with cushioned flooring to prevent injury, integrated physical therapy with a 20'x15' recovery pool, full Wintersteiger tuning and waxing equipment as well as a student tuning room with downdraft tables, among other features.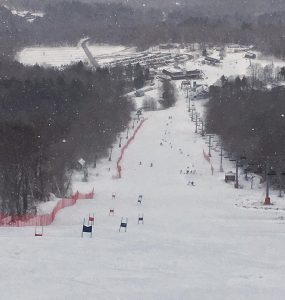 On the snow, GVMS' coaching staff provides development and training guidance in the Kelly Brush Race Arena at Sugarbush's Mt. Ellen. Sugarbush perennially provides early season snowmaking which enables GMVS athletes to be on snow very early in the season, allowing the resort to often host the first races of the season in New England.
"The U.S. Ski Team's designation is a key component of our mission and what we strive to become," Utter said. "We're honored to be a committed part of their vision for training and development."