Wrightwood, CA – With another week remaining in January's national Learn to Ski and Snowboard Month, and all of the snow that's been falling on southern California's mountains this week, what's better than learning to ski or ride, two for the price of one?
Guests at Mountain High Resort in Wrightwood can purchase two midweek, non-holiday Half-Day First Timer Packages, complete with lesson, rentals and a lower-mountain lift ticket for the price of one ($85). A great value for friends or families (valid for ages 13 and up), the packages must be used on the same day and are available for purchase online. Each package includes a lower mountain lift ticket, complete ski or snowboard rentals and a one-hour and 45 minute lesson.
"The month of January is an ideal opportunity for skiers and boarders to learn how much fun they can have on the snow," said Blaine Lomen, Mountain High winter sports school director. "Our classes here at Mountain High are the best way to learn how to shred on the mountain."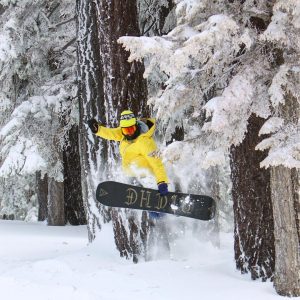 Learn to Ski and Snowboard Month is a designated time when venues in the U.S. have special "learn-to" programs for those who want to learn how to ski or snowboard. The nonprofit initiative is supported by the ski and snowboard industry including national, regional and state associations, resorts, industry trade media, retailers and more.
During the beginner class, participants learn how to properly use their equipment, how to balance and basic maneuvers such as sliding and stopping.
In addition to the January special, Mountain High guests can purchase a "1, 2, 3, Free" package anytime during the season for $159. This three-visit beginner package includes three one-hour and 45 minute lessons, rental equipment and a lower mountain lift tickets. Once guests complete all three lessons, they receive a free eight-hour lift ticket. The package can be used any day except for holidays (upcoming holiday dates are February 18-20, 2017).