Park City, UT – After one of the snowiest Januarys in resort history, Park City Mountain is gearing up for an unforgettable spring in Utah. To celebrate the season, Park City Mountain will host its annual Spring Concert Series and 10th Annual Spring Grüv Celebration with a lineup of local and national bands including Crystal Fighters and MAGIC GIANT.
As part of the Spring Concert Series, Park City Mountain will host free après ski concerts at both base areas beginning on Saturday, February 18 with a performance by indie-pop band Knox Hamiliton. The Concert Series will continue on March 4 with concerts every Saturday through April 16, weather permitting. The outdoor concerts will take place at 3 p.m. on the Canyons Village Stage at Canyons Village and the PayDay Plaza Patio of Legacy Lodge at the Park City Base Area. This year's concert lineup features local Park City favorites like Changing Lanes Experience, Mokie, and Please Be Human as well as a collection of folk, rock and funk bands.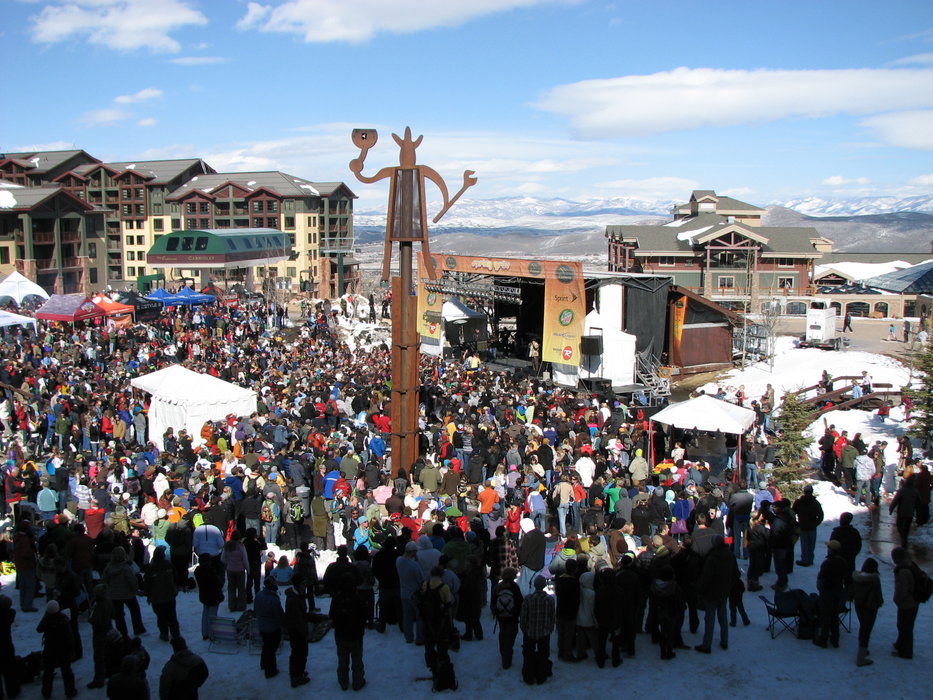 Beginning March 25, Park City Mountain will also host the annual Spring Grüv Celebration. The 16-day event will feature daily activities at both base areas including the 21st annual Pond Skimming competition on April 8 and free concerts headlined by Crystal Fighters and MAGIC GIANT.
CANYONS VILLAGE CONCERTS
2/18/2017        Knox Hamilton
3/4/2017          Mokie
3/11/2017        The Changing Lanes Experience
3/17/2017        Badfeather
3/18/2017        Smiling Souls
3/25/2017        The Fabulous Flynstones
4/1/2017          MAGIC GIANT
4/8/2017          Metro Music Club (Opener: Garret Lebeau)
4/15/2017        Sin City Soul
4/16/2017        Breakfast Klub
PARK CITY BASE AREA CONCERTS
3/4/2017          The Zolotones
3/11/2017        Ashlee K Thomas Band
3/18/2017        Ethan Perry & The Remedy
3/25/2017        Crystal Fighters
4/1/2017          Grizzly Goat
4/8/2017          Cry Wolf
4/15/2017        Please Be Human
4/16/2017        Changing Lanes Experience