Snowshoe, WV – An unidentified 67-year-old male died on the slopes of Snowshoe Mountain Resort in West Virginia on Saturday.
A statement released by resort officials indicates that the victim was found off a marked run at Snowshoe. He was transported by helicopter to Pocahontas Memorial Hospital in Buckeye, W.V. where he later died.
The cause of death has not yet been determined.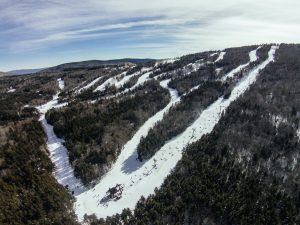 "Our heartfelt thoughts and condolences are with the man's family and friends," the statement added. "While accidents like this are rare, anytime something like this happens, it saddens all of us in the ski industry. Skier safety is of paramount importance to Snowshoe Mountain and we continue to strive to offer the safest environment possible for our visitors."