Durango, CO – A 34-year-old New Mexico woman died after crashing into a tree in a ski accident on Saturday at Purgatory Resort near Durango.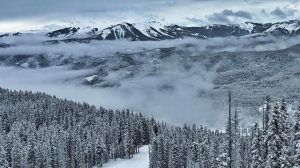 Kressyda Ming, of Farmington, was descending Purgatory's intermediate Lower Demon trail just after 3 p.m. on Saturday when she collided with the tree. A helicopter was called to transport Ming, prompting officials to briefly close U.S. Highway 550 to traffic, but she was pronounced dead at 4:30 p.m.
Ming was reportedly wearing a helmet at the time of the collision.
A GoFundMe has been established to help with funeral costs and to assist Ming's five children, who are all under the age of 10.