Denver, CO – A California woman filed a lawsuit on Thursday against a Pennsylvania man over a skier/snowboarder collision on the slopes of Vail that took place in January.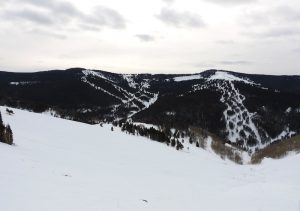 Hsu Chiang Chou filed her lawsuit in U.S. District Court in Denver against Philip Moroco II. Chou contends that she was skiing on the intermediate Star Trail in Vail Mountain's Blue Sky Basin on Jan. 17 when Moroco, who was snowboarding, plowed into her from behind.
Chou maintains that the accident left her with fractured ribs and a broken clavicle. She is seeking damages of at least $75,000.