Donnelly, ID – A division of Bank of America, the nation's largest financial institution, is proceeding with plans to repossess two ski lifts at Idaho's financially beleaguered Tamarack Resort.
The two involved lifts — the Wildwood Express detachable quad and Buttercup Chair, which primarily provides access to the mountain for residents of the Whitewater Estates residential subdivision — were not part of this past season's effort to revive skiing at Tamarack while the resort's bankruptcy plays out in a federal court. The lifts are owned by Bank of America's leasing division.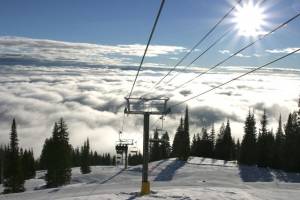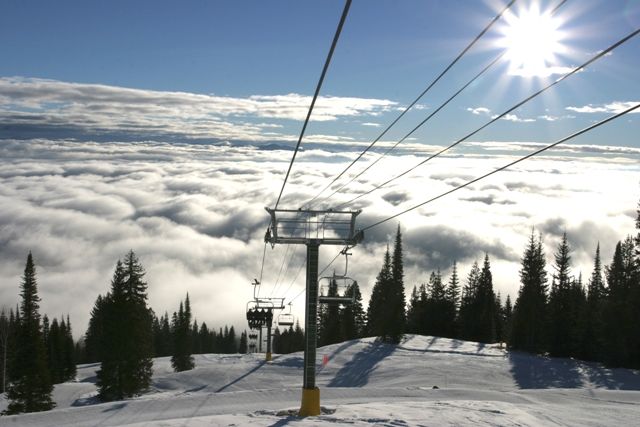 U.S. Bankruptcy Judge Terry Myers in January lifted a stay, allowing the repossession of the lifts to proceed. Bank of America recently filed paperwork with the state of Idaho to remove the two lifts. The State Department of Lands must sign off on the removal as a portion of both lifts is located state endowment land.
Absent the two lifts, the resort is now less marketable to a potential buyer, according to attorneys representing the Tamarack Municipal Association, a group of area homeowners. Even so, the bank's paperwork filed with the state indicates that the lifts' tower pads and anchor bolts will be left intact to enable the potential installation of new lifts in the future.
The Tamarack Municipal Association arranged with the bankruptcy court and the state of Idaho to operate the six-year-old ski area for the 2010-11 season for the first time since March 2009. The Association earlier halted a Canadian ski company's plans to purchase and remove the lifts, and has obtained an appeal on July 14 in Valley County to request that the matter be placed before a public hearing.
Tamarack Resort is in default on a $250 million loan from lenders including Credit Suisse Group dating back to 2008. The resort's majority owner, Jean-Pierre Boespflug, is presently a fugitive from justice and is amassing $5,000 per day in court fines after he failed to appear before an Idaho judge in June to answer inquiries regarding his responsibility to pay for the lifts.