Boise, ID – Owners of both Tamarack Ski Resort in Idaho, and Montana's exclusive Yellowstone Club private ski resort have filed a lawsuit against Credit Suisse, contending that the giant lender engaged in predatory loan practices.
In the lawsuit filed last Friday in U.S. District Court in Boise, Yellowstone Club founder Tim Blixseth, and Alfredo Miguel, part owner of Tamarack Resort, are seeking to join a class action lawsuit first filed by owners of properties including Tamarack, Yellowstone Club, Nevada's Lake Las Vegas resort and the Ginn Sur Mer Resort in the Bahamas in January 2010, seeking at least $2.5 billion in damages from Credit Suisse. That  lawsuit proposes creation of a $600 million fund to help the creditors, laborers and small businesses harmed by the Credit Suisse loan, or $150 million for each of the four affected communities where the resorts are located.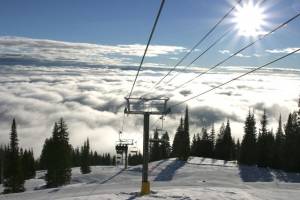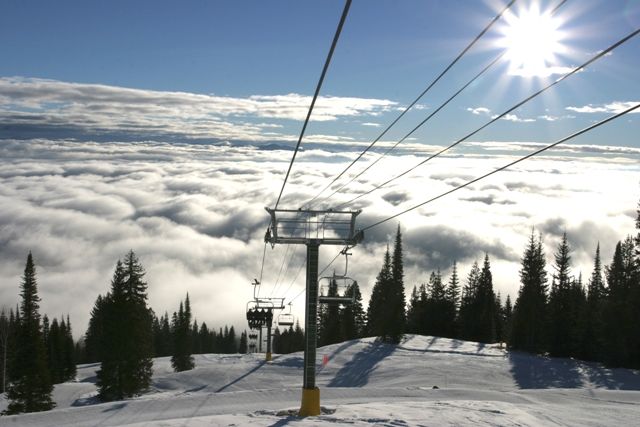 The complaint filed last week accuses Credit Suisse AG and Cushman & Wakefield, a real estate firm, of fraud, RICO conspiracy charges, negligence and breach of fiduciary duty. The two plaintiffs argue that Credit Suisse artificially inflated the value of their resorts using a "total net value" appraisal method, leading to loans that they couldn't hope to repay. They allege that Credit Suisse engaged in these practices in order to obtain the properties via foreclosure at values well below market.
"Proposed Intervenors [Blixseth and Miguel] were defrauded by Defendants in much the same way that the existing plaintiffs were defrauded," the complaint states. "Credit Suisse through its loans to the Yellowstone Club and Tamarack, and Cushman & Wakefield through its inflated appraisals of the resorts, created a parade of horribles for Proposed Intervenors and the existing plaintiffs."
Both Tamarack and Yellowstone Club are currently in bankruptcy. Blixseth's fortune is currently estimated at $200 million, down from an estimated $1.3 billion before the failure of the Yellowstone Club.
"Had Mr. Blixseth known that Credit Suisse's loan was grossly inflated, unlawful or of Credit Suisse's true intentions, Mr. Blixseth would never have engaged in the transaction with Credit Suisse. As it turned out, Credit Suisse perpetrated a fraud on Mr. Blixseth and the Club and then compounded its fraud by using the bankruptcy proceedings for its own profit and to breach its obligations to not seek repayment of the loan from Mr. Blixseth personally," the complaint states.
Miguel, a Mexican national, was partnered with French-born Jean-Pierre Boespflug at Tamarack. Boespflug, the resort's majority owner, is currently on the run and facing fines of $5,000 per day after skipping out on a court hearing in June to answer questions regarding his responsibility to pay for two ski lifts owned by the leasing division of Bank of America.
"Mr. Miguel's claims involve, in part, how Credit Suisse breached its duty of good faith and fair dealing when it demanded to meet with Mr. Miguel privately and insisted that Mr. Miguel not bring his attorneys, and then during the meeting Credit Suisse through Highland Capital extorted Mr. Miguel with threats of criminal prosecution and unorthodox collection practices unless Mr. Miguel acceded to Credit Suisse's settlement demands," the complaint continues.
Credit Suisse officials argue that the two are liable for their own financial difficulties. A federal judge in 2010 ordered Blixseth to repay $40 million for causing the Yellowstone Club's financial collapse through a series of fraudulent deals.