Garmisch-Partenkirchen, Germany – Canada's Robbie Dixon won't compete in this weekend's alpine World Cup ski races in Garmisch-Partenkirchen, Germany, after suffering an injury during training.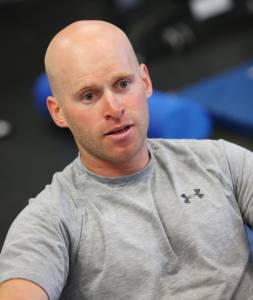 The 27-year-old from Whistler, British Columbia, struck a gate during a giant slalom training run in Paganella, Italy, on Tuesday. He did not fall but later reported experiencing concussion-like symptoms.
"Robbie Dixon will be returning to Canada for further evaluation with Alpine Canada medical staff following an injury in training on January 24," said team physician, Dr. Stephen French. "Robbie was experiencing symptoms similar to his previous 'post-concussion' symptoms after striking a gate in training.
"He was assessed by team physicians in Europe and after his symptoms did not improve team officials advised returning to Calgary, Alberta, for further assessment and treatment. His return to competition is at this time undetermined."
Dixon, who came agonizingly close to claiming his first career World Cup podium when he finished fourth in the super G in Beaver Creek, Colo., in Decembe, returned to competitive racing in the fall after missing the second half of last season due to a concussion suffered in December 2010.