New Hartford, CT – A Connecticut appellate court has affirmed a lower court's ruling that Ski Sundown in New Hartford is not legally liable for a critical injury to a teen using its slopes.
James Malaguit, of Brewster, N.Y. and at the time age 15, was skiing at Sundown in February 2006 when he landed wrong off a terrain park jump on the resort's Exhibition run. His injury left Malaguit a quadriplegic.
Malaguit's family filed a lawsuit against the ski area, asking a jury in Litchfield County Superior Court to award damages including over $700,000 in past medical expenses and $2.3 million in future earnings. Like many states, Connecticut has a skier safety statute banning recovery against a ski resort for injuries arising out of risks inherent to skiing. Malaguit's attorney argued that a terrain park jump is not a risk inherent to skiing, but a jury disagreed, returning a verdict in favor of the resort after deliberating for barely an hour.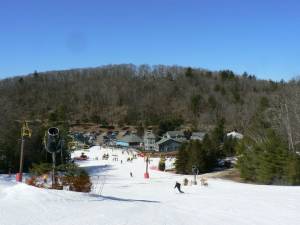 "Generally, resorts can use the statute as a defense to claims of negligence so long as the injury arose from an 'inherent risk of skiing,' as state courts have defined the term," explains attorney David B. Cronheim, Chief Legal Correspondent for First Tracks!! Online Media. "Consequently, plaintiffs almost always allege that the manner in which they were injured was somehow unique and not one of those inherent risks they are deemed to assume."
Malaguit's family first asked the Litchfield County judge to set aside the 2010 verdict on the grounds that the trial court judge refused the Plaintiff's request to enter into evidence information regarding a 2005 effort to overturn the state's skier statute. After that was refused they filed an appeal. The appellate court, however, sided with the lower court decision. The family is reportedly considering elevating its appeal to the Connecticut Supreme Court.
"As skiers we must recognize that we assume a high degree of risk when we decide to slap two wooden planks on our feet and slide down a frozen hillside," noted Cronheim. "If we are injured, we likely have only a very limited possibility of recourse."