Gaylord, MI – Owners of the Otsego Club and Resort have cited economic considerations in announcing their decision to not operate the Michigan ski area during the 2012-13 ski and snowboard season.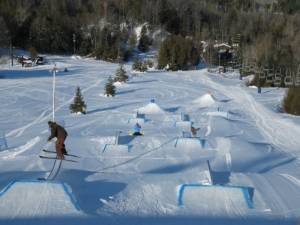 The 73-year-old Club's owners since 2006, Osprey S.A. Ltd., have been unsuccessful in finding a buyer for the ski area, located in Gaylord. A sealed bid auction last October failed to sell the property even though its 22-foot superpipe has hosted the U.S. Ski and Snowboard Association's national Revolution Tour.
This winter's proposed shutdown includes all ski and snowboard operations, as well as restaurants and other amenities. The resort will remain open throughout the golf season.
Osprey representatives have indicated that there remains a faint chance that skiing could take place this winter if an operator steps forward to take control of the resort, a possibility that appears less likely to occur as each day passes.