Ligonier, PA – The Ligonier Township supervisors board has given its approval to plans to reopen Laurel Mountain ski area within the State Park of the same name.
Closed since 2005, there's been an agreement in place between the state of Pennsylvania and the owners of nearby Seven Springs Mountain Resort to operate Laurel Mountain, which when opened by the monied Mellon family of nearby Pittsburgh in 1939 was one of the state's first ski areas. The board gave its unanimous thumbs up to this plan in its meeting on Monday.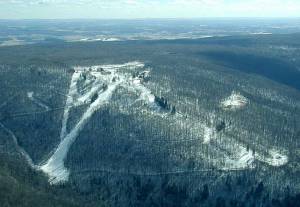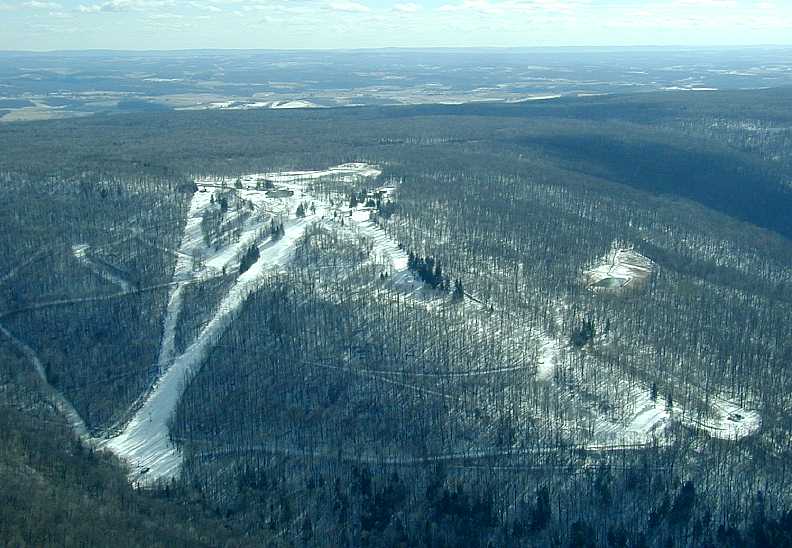 Plans call for replacing the resort's 40-year-old double chairlift and upgrading snowmaking and electrical facilities at the ski area. In 2007 the state earmarked $6.5 million to improve Laurel Mountain's infrastructure. Earlier calls for a snow tubing park and additional parking have been dropped from the renovation plans.
The 900 vertical-foot ski area, located along the Somerset and Westmoreland county line in the southwestern part of the state, first closed in 2003 after Somerset Trust Co. claimed its assets from financially beleaguered operators. Seven Springs operated Laurel Mountain on a trial basis in 2004-05, but the ski area has remained closed since then. Seven Springs purchased the resort's assets from Somerset Trust in 2008.
In its Lower Wildcat run, Laurel Mountain is said to have the steepest ski run in Pennsylvania. Although there have been numerous false starts since 2005, state officials now hope to have the ski area back up and running in time for the 2015-16 winter season.