Administrator
Staff member
We drove a lot of roads in this area, coming to Alesund from Stryn on the left side of the map Aug. 28, driving the center loop to and from scuba diving Aug. 29 and finally the right side to Geiranger Aug. 30
We spent the nights of Aug. 28-29 in Alesund, because that's where Liz found a dive shop that offered trips to Lyngstøylsvatnet. The dive shop was across a boat channel from where we were staying.
The Aksla viewpoint hill we visited the next day is in the background.
Antique dive helmet in shop:
Wetsuits we wore: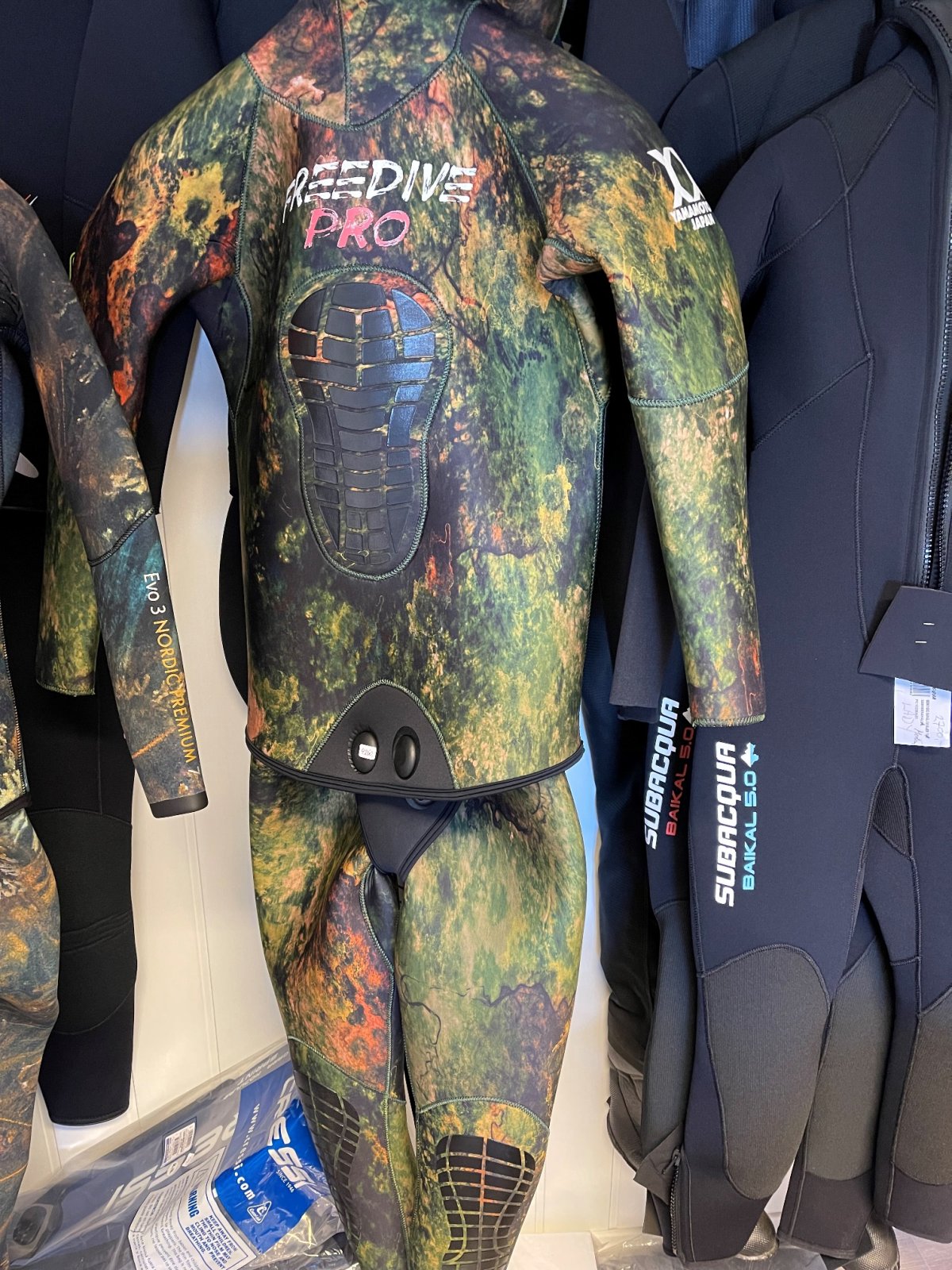 These suits were made of very stretchy form fitting material, needed to be lubricated with soapy water to put on. The good news is that leakage is minimal so it was comfortable in the 54F lake.
The morning drive passed alongside the Sykkyklvsfjord, narrow with calm reflective water.
We reached Lyngstøylsvatnet around noon (a bit SE of C on map).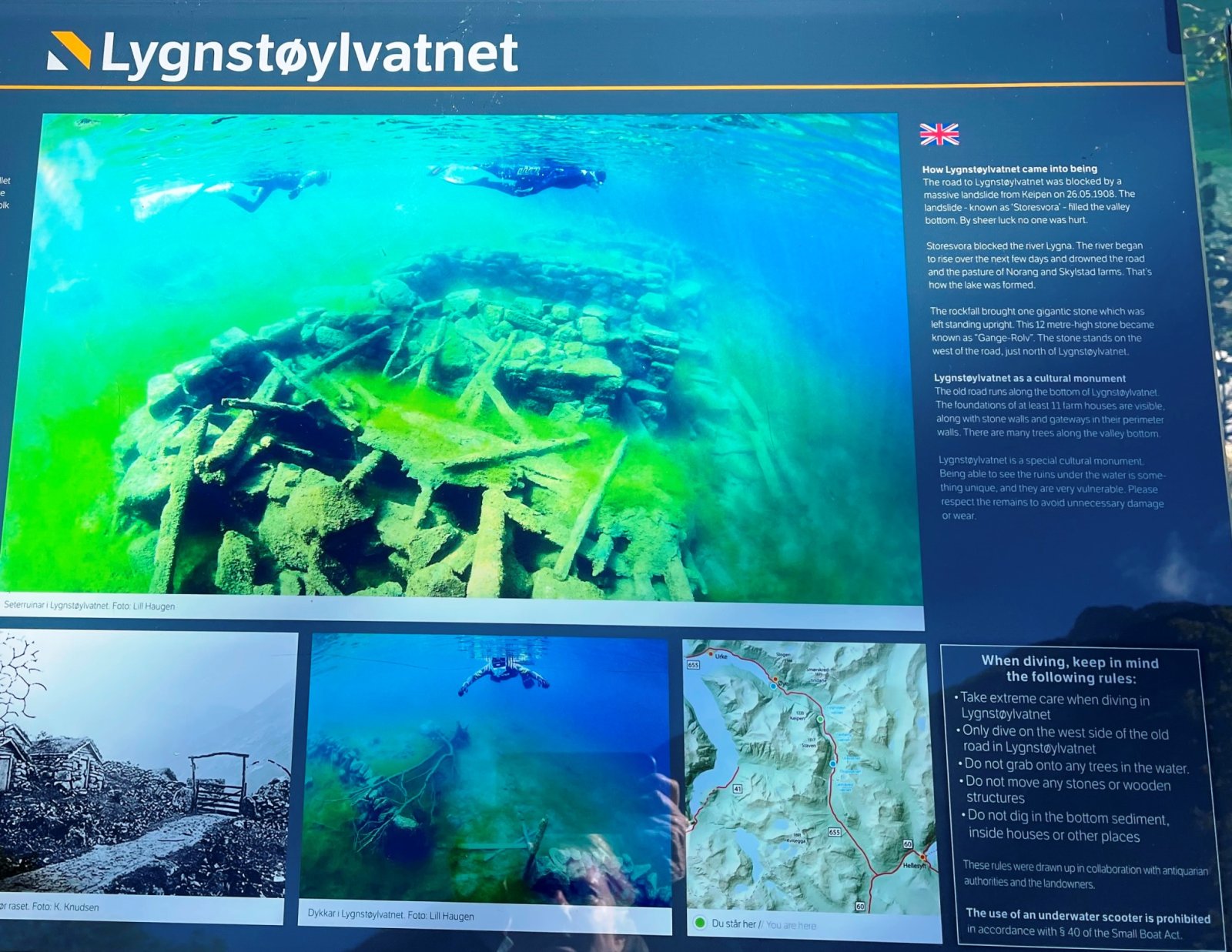 Diagram of dive:
Submerged road:
Building foundations: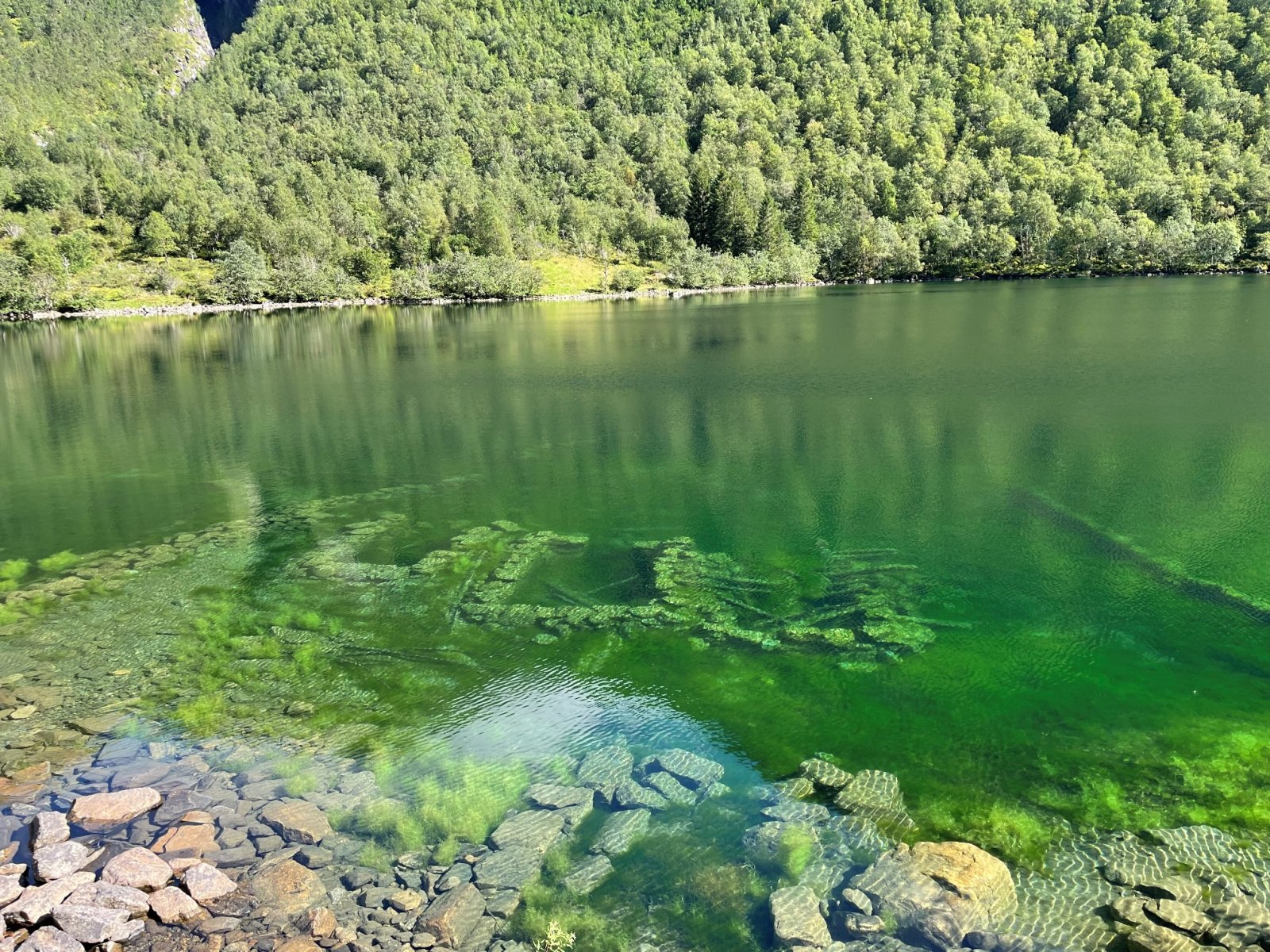 Liz had a new Nauticam housing for her Sony digital camera, but no underwater pictures or video worked. There were many tree skeletons underwater, but few fish aside from a two foot long trout resting in one of the ruined foundations.
We took a different road home. Union Hotel in Oye (C on map):
View from the hotel: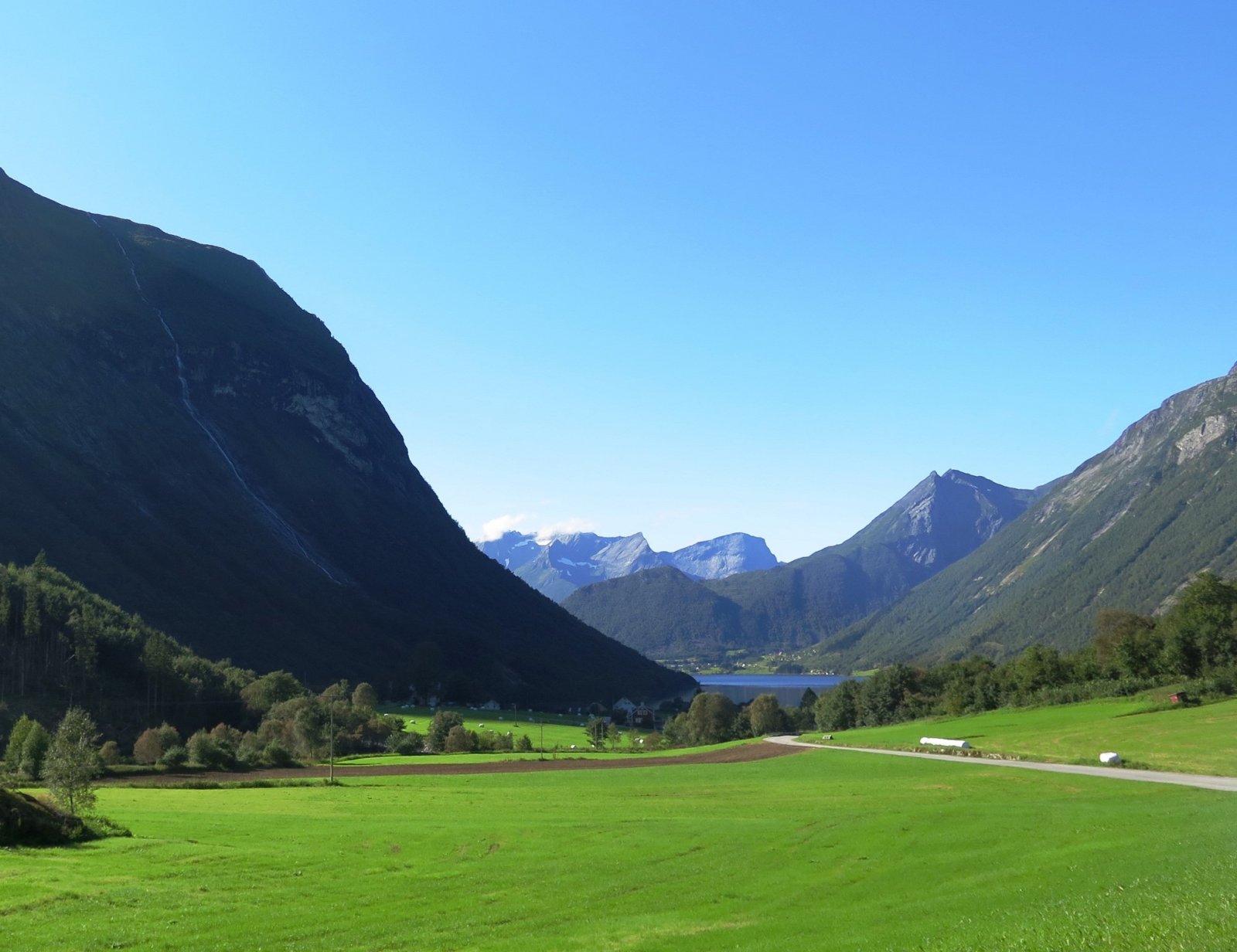 Ferry from Urke to Sæbø (D on map):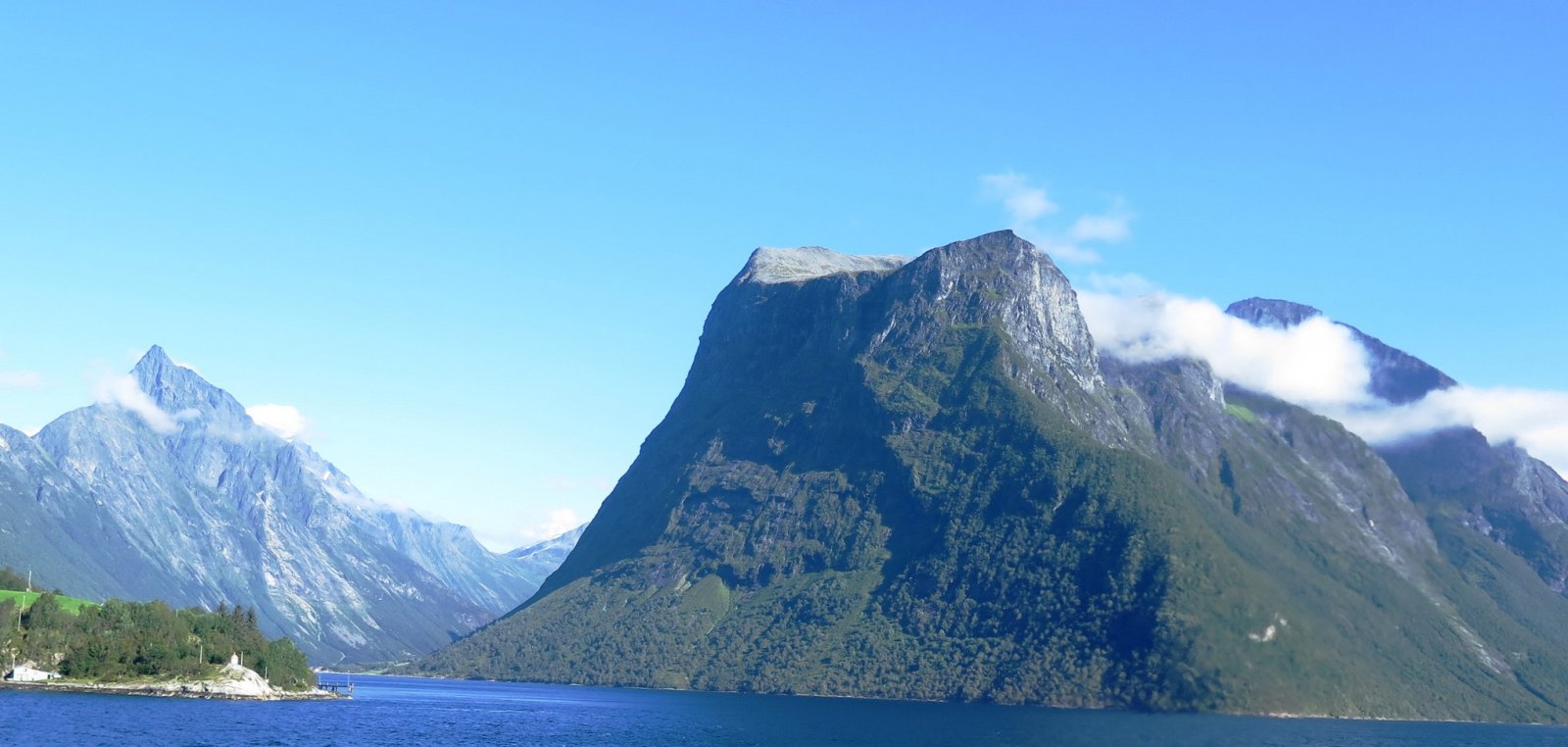 We started Aug. 30 at the Atlantic Sea Park aquarium (F at far upper left on map).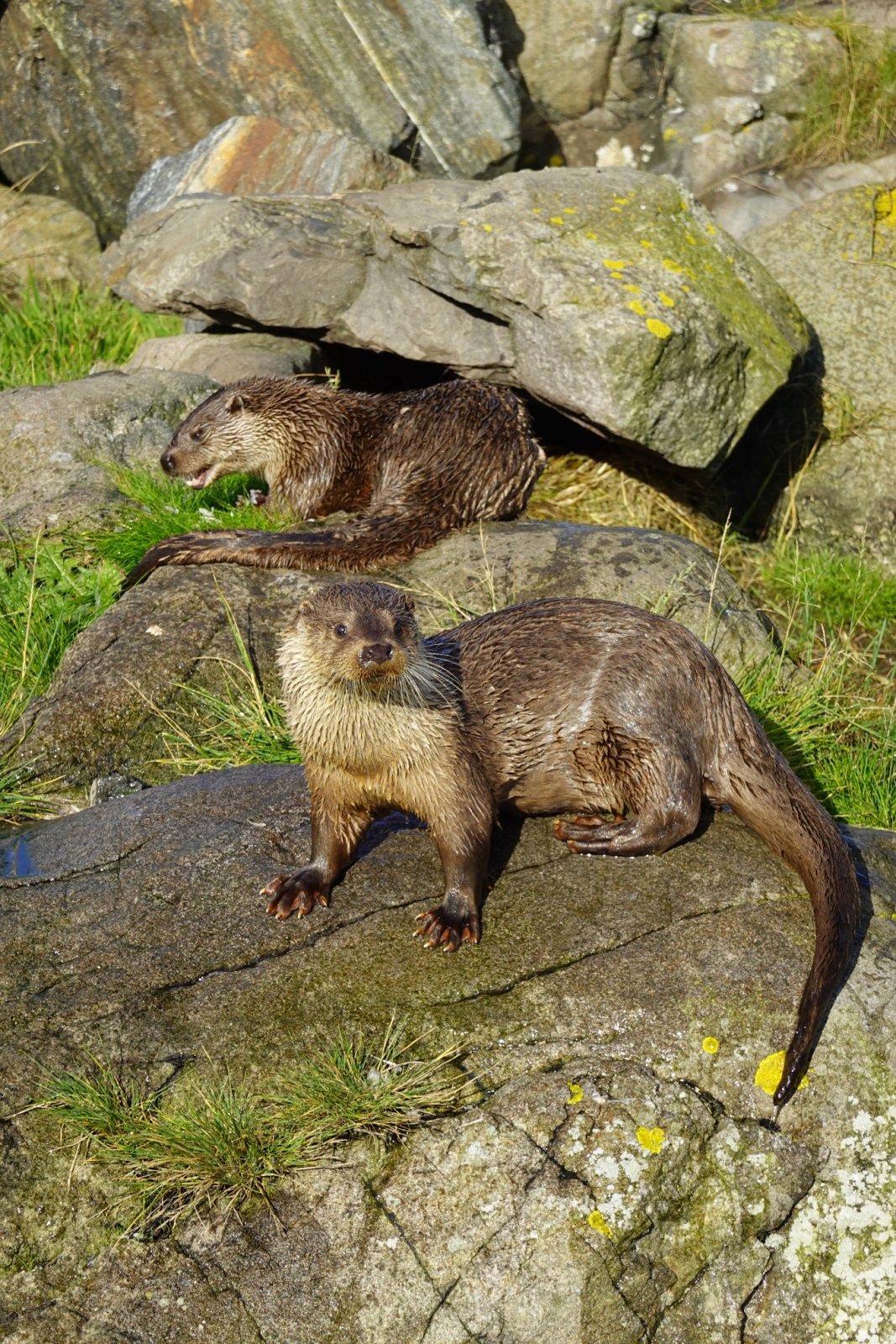 These Norwegian sea otters only eat regular fish. They have not learned to uses stones to crack open shellfish like the otters in Alaska and California.
This cosmopolitan whipnose fish only lives at depths of 1,000 – 18,000 feet.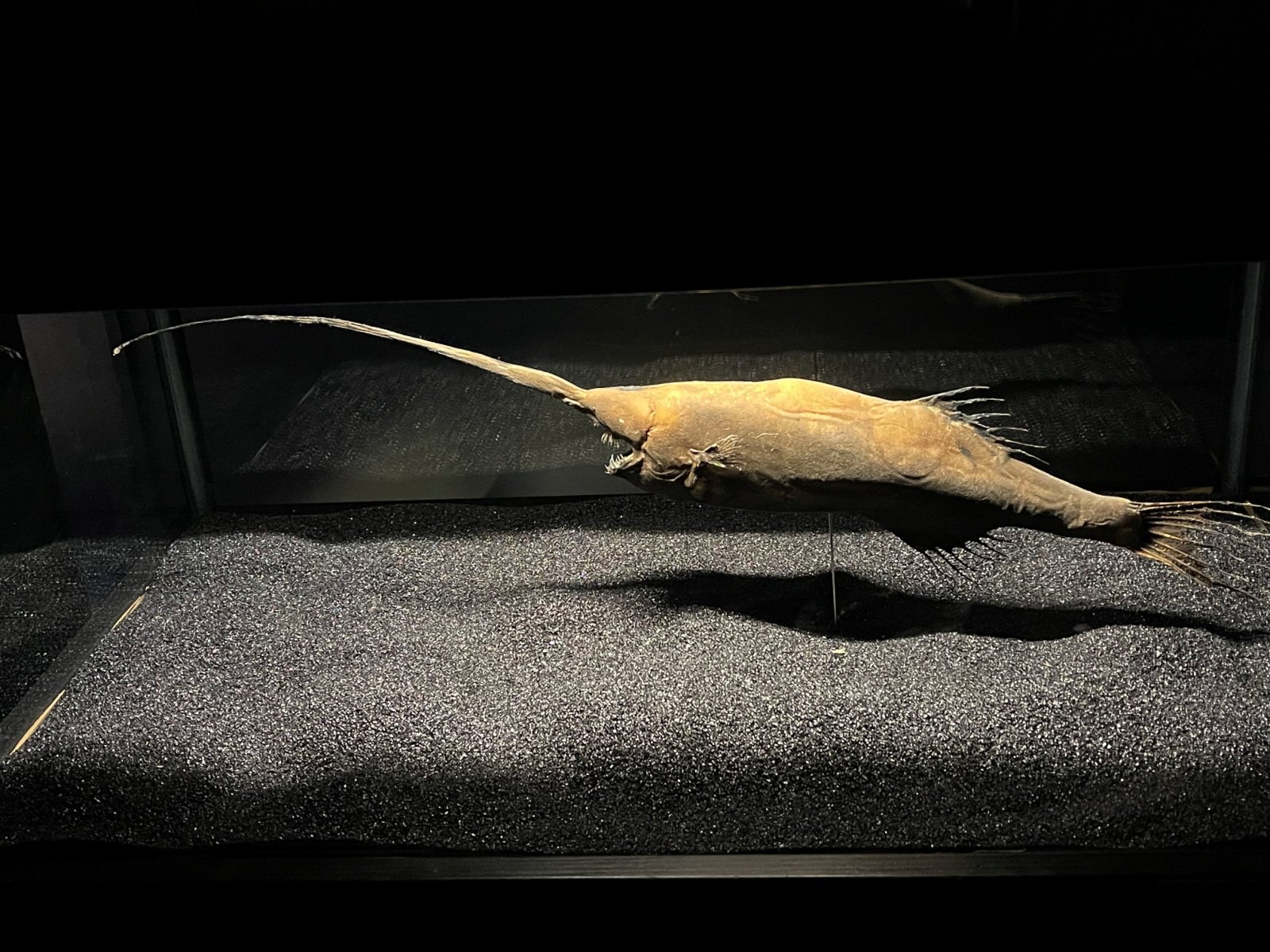 The end of its "fishing pole" is bioluminescent to attract prey.
The Aksla viewpoint was very busy with cruise ships in town.
View west of Alesund:
SE view from Aksla:
We reserved the 5PM car ferry in Geiranger. Driving in from the north we reached Korsmyra at the top of these switchbacks about 3:30.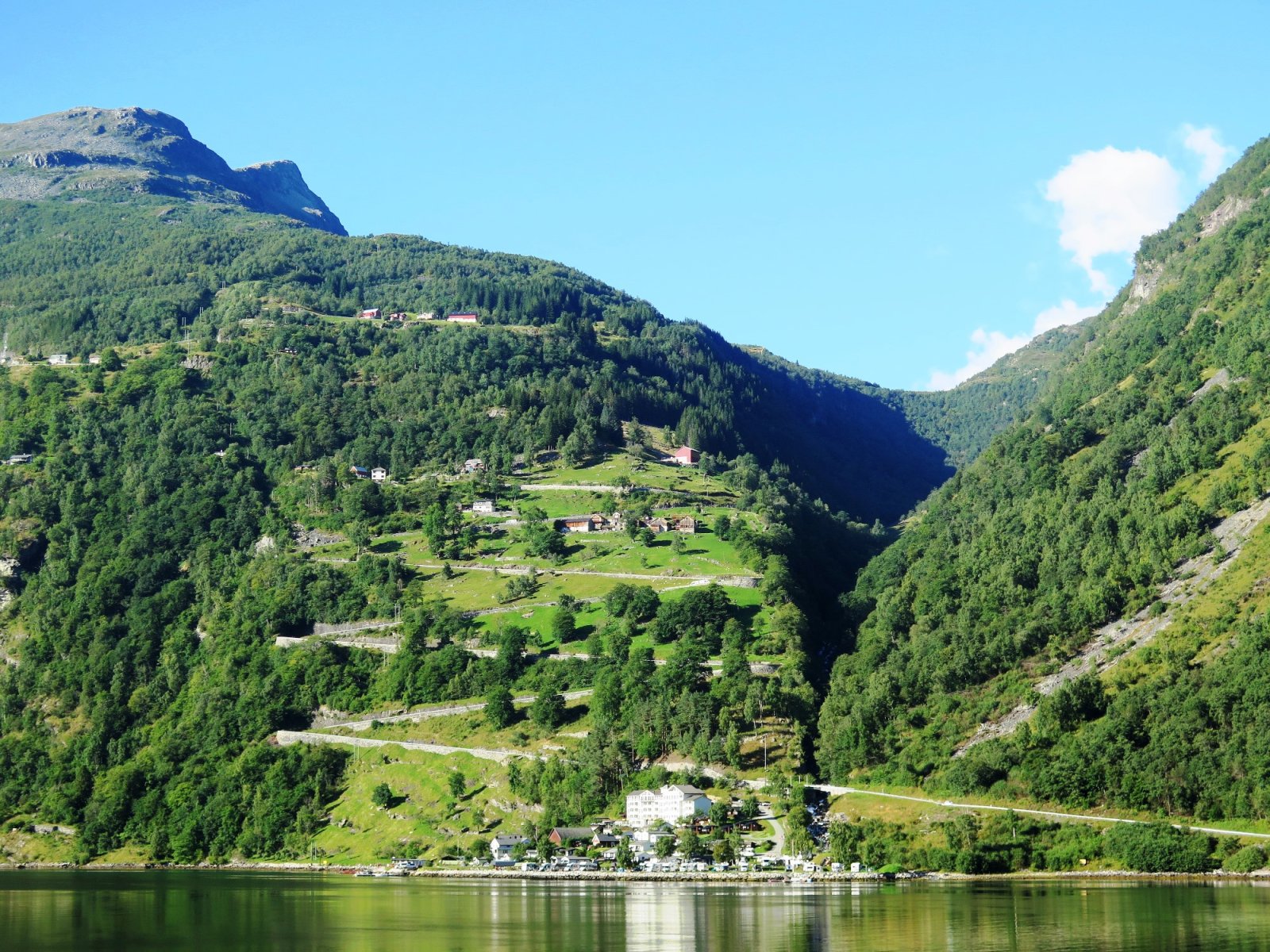 There are many hiking trails here:
We only had time for a short 1km hike to Gjerdifossen. This was across from our parking spot.
The hike was mostly in forest but had a couple of good view of the Geiranger fjord.
The trail ends at Gjerdifossen as a boulder filled stream within the forest.
Here's the lower scenic part of Gjerdifossen viewed from the ferry with some late afternoon rainbow colors.
Approaching town of Geiranger: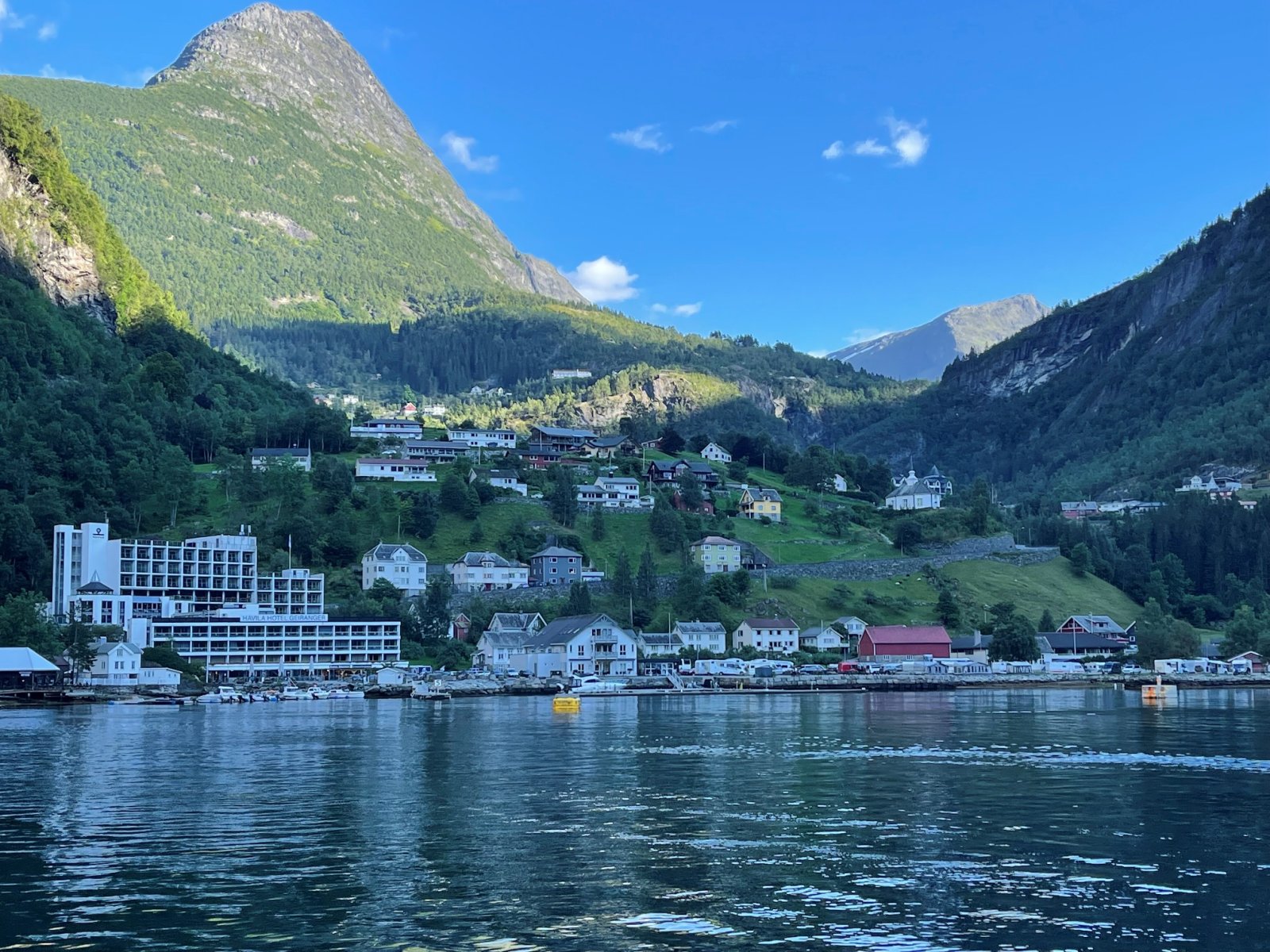 Greeter near ferry loading dock:
Unlike Nærøyfjord, we had ideal weather this time, and the sun 5-6PM illuminated the waterfalls.
The Seven Sisters are Gerianger's most famous water feature.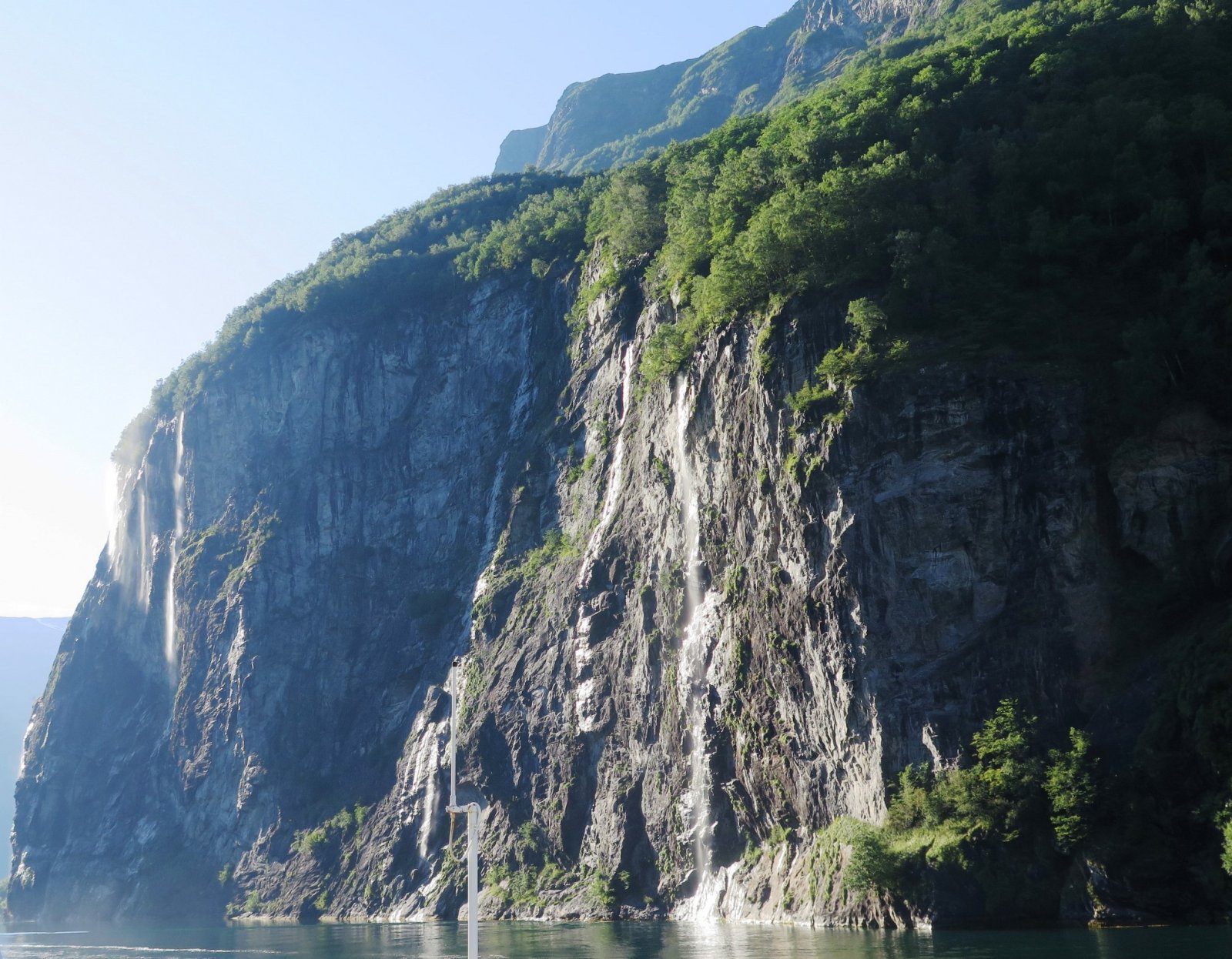 Profile view has a flaming effect on a backlit fall.
Zoom of upper falls: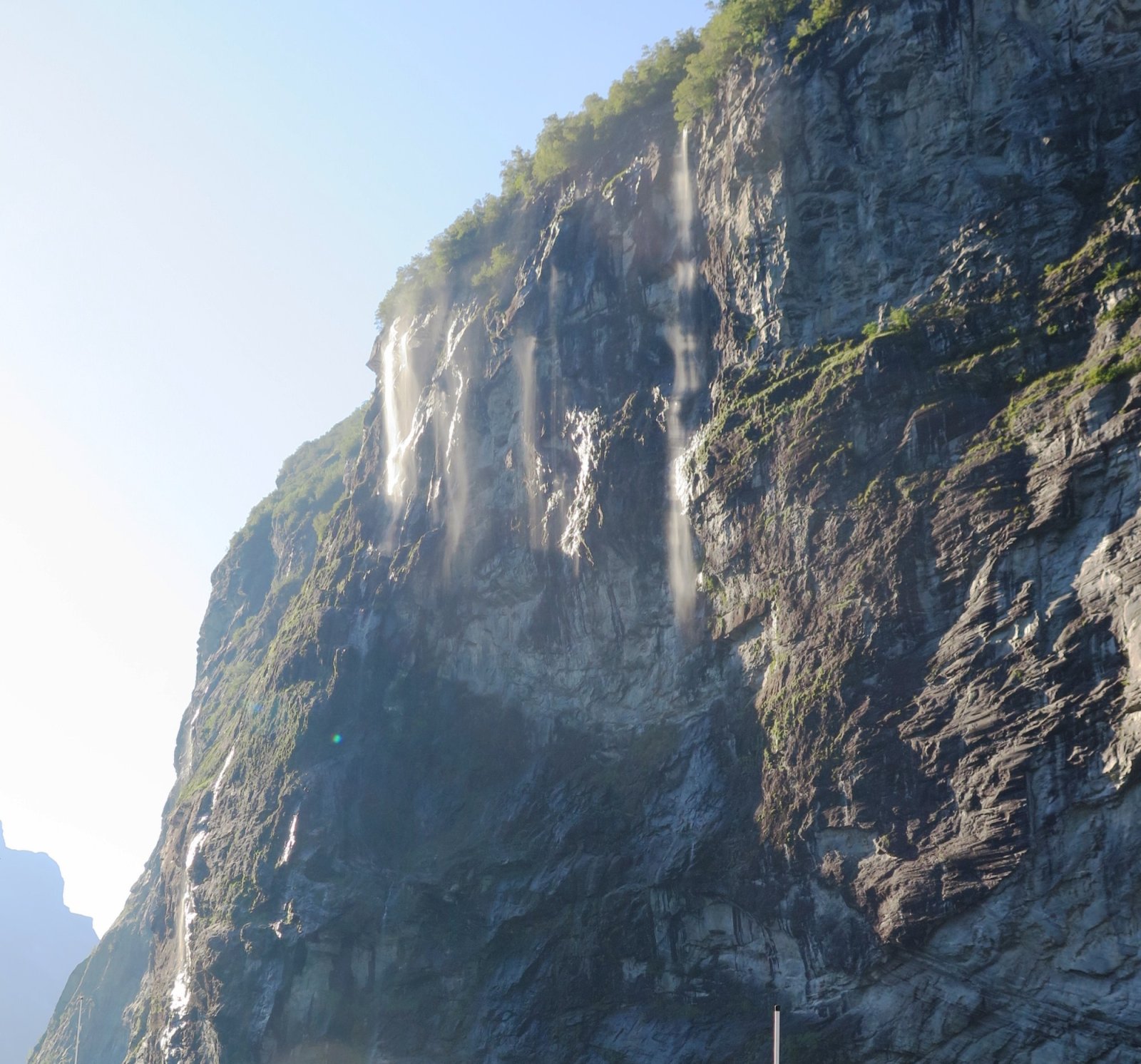 The Suitor is on the opposite side of Geiranger from The Seven Sisters.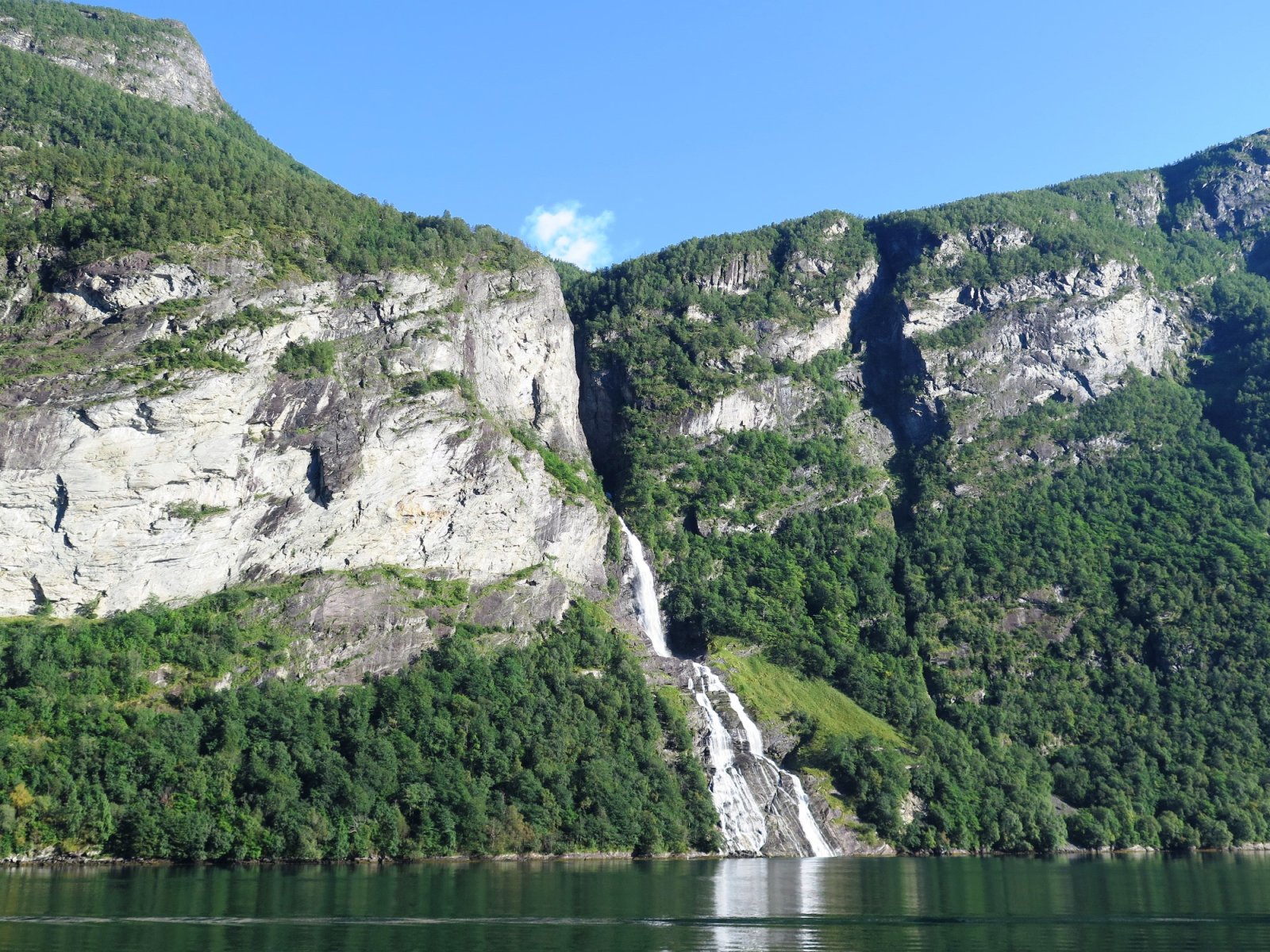 When the ferry was on the other side, we saw a rainbow climb up one of the waterfalls.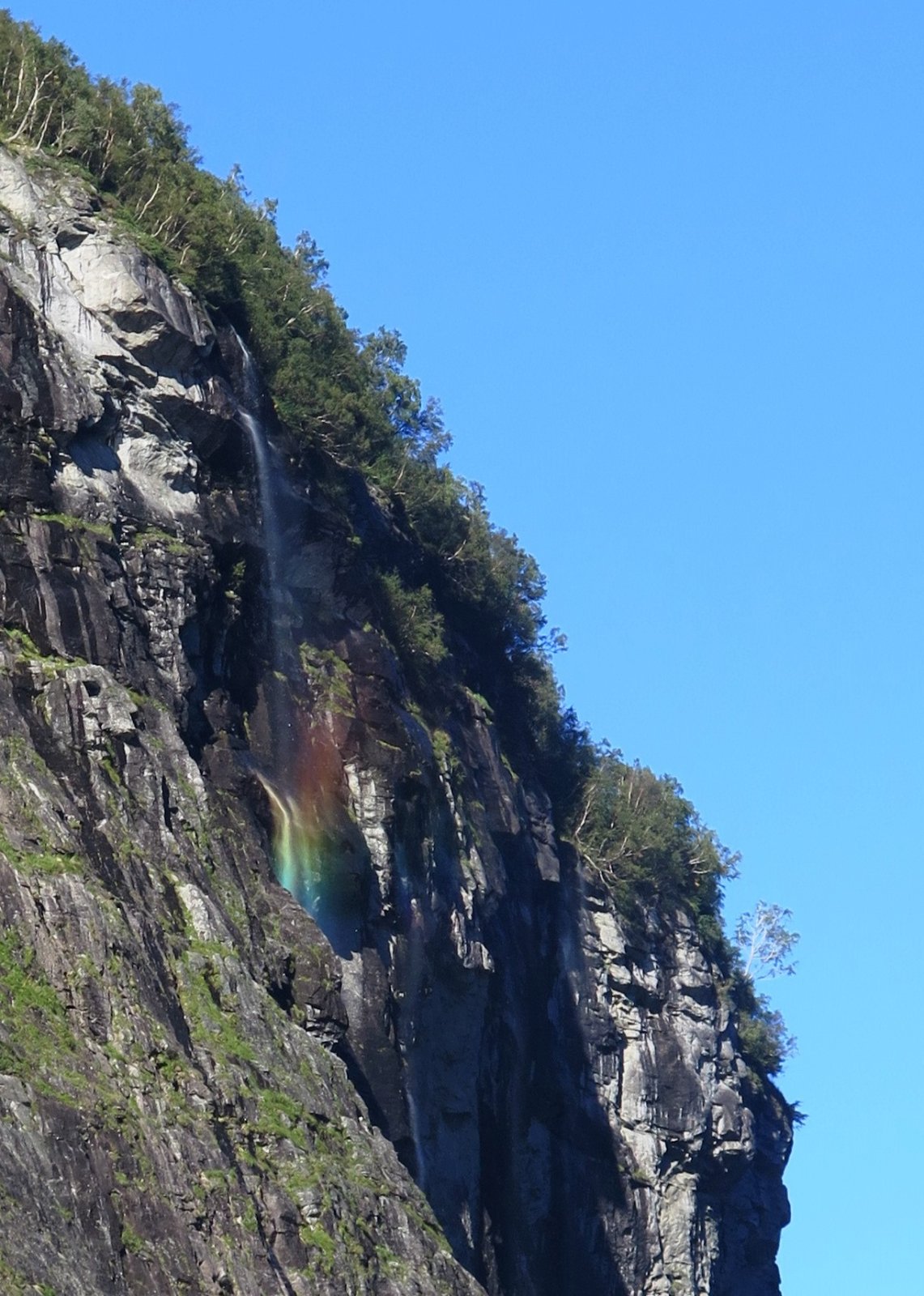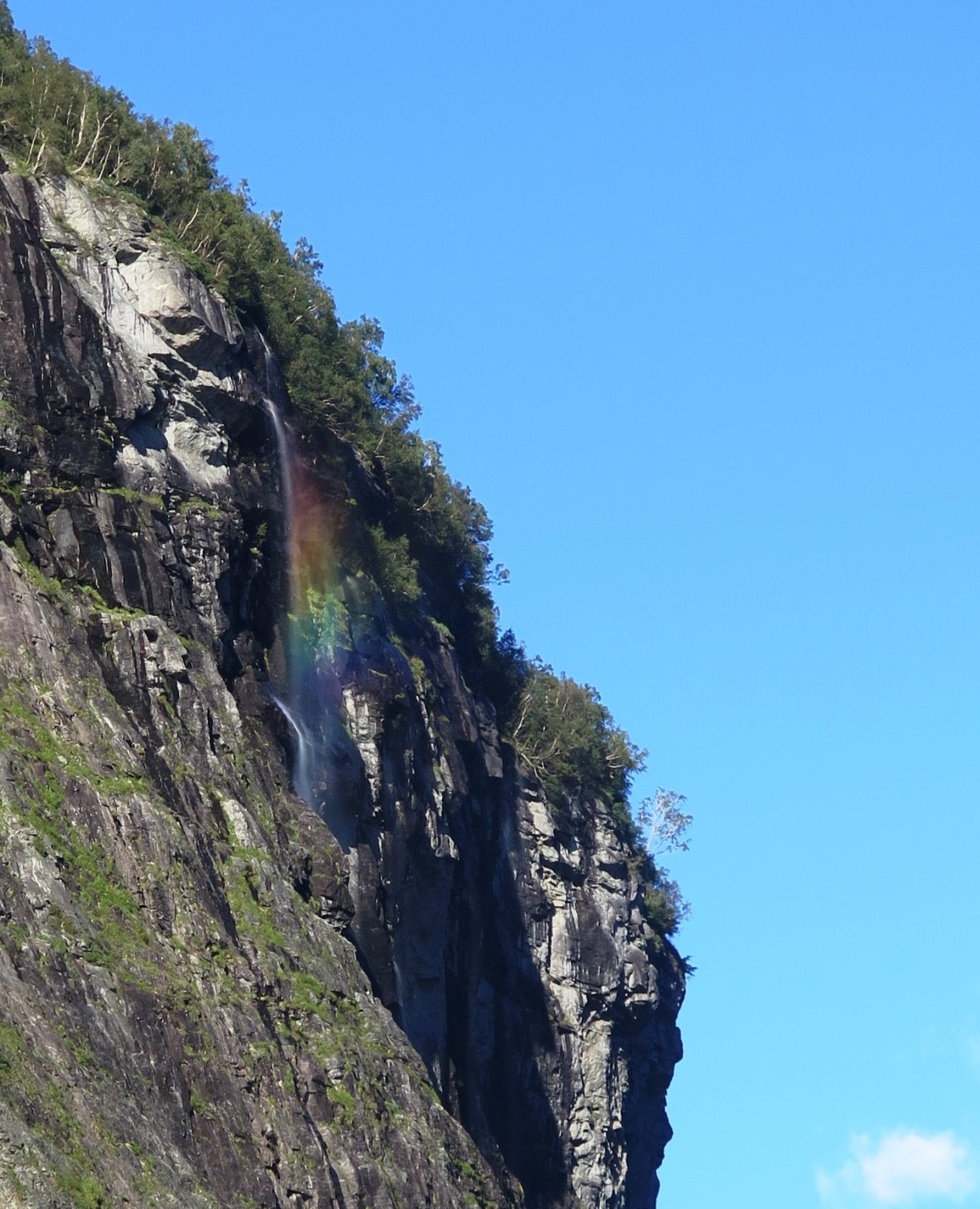 Geiranger is also noted for its isolated historic farms, particularly Skageflå on this cliff 820 feet above the water (center right).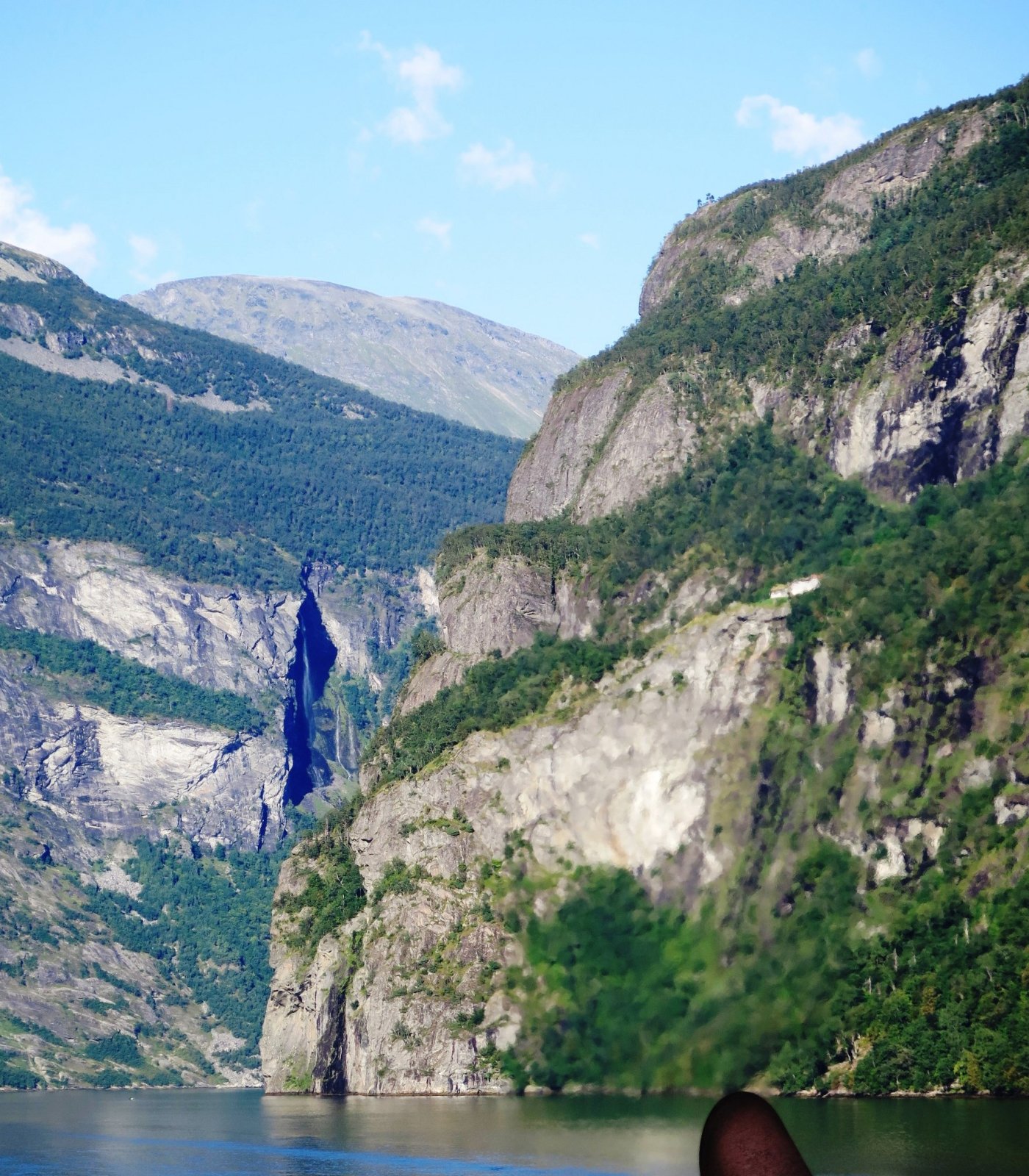 Here's another one near the water.
The ferry docked in Hellesylt, where this stream flowed into the fjord.
From here we had about an hour drive to the hotel in Stryn.
Last edited: