First off, congrats to FTO's new owner Tony Crocker and a successful migration to XenForo. The new interface looks great! Here's hoping that Tony can restore FTO to the success that it once enjoyed. I hear that the prior owner is happy to have passed on the responsibility.
Secondly, just wanted to hop in here and post a report on Alta's season opening and give the new forums a test drive. Honestly, despite the current warm dry spell that will last at least another 10 days it was far better than any of us had a right to expect for November. All primary lifts are now running, serving what feels like about half of Alta's terrain. I've never seen Supreme open in November, much less before Snowbird next door can even open. Natural terrain already open includes Backside, Greeley Bowl all the way through to High Boy, East Baldy, Main Chute (opened today), West Rustler (but only from the Tower 10 Traverse), and Ballroom and all of Baldy Shoulder all the way across to Wildcat's terrain.
Crowds have been minimal, especially since most of the mountain's COVID-19 restrictions from last season have been rolled back. Lifts are back to full capacity, no mandatory masks in lift lines or cafeterias. What few folks are there are very, very well spread out on the open terrain. I wish the place always felt this empty!
The windshield view on Thanksgiving morning.
Awaiting lift opening on Monday morning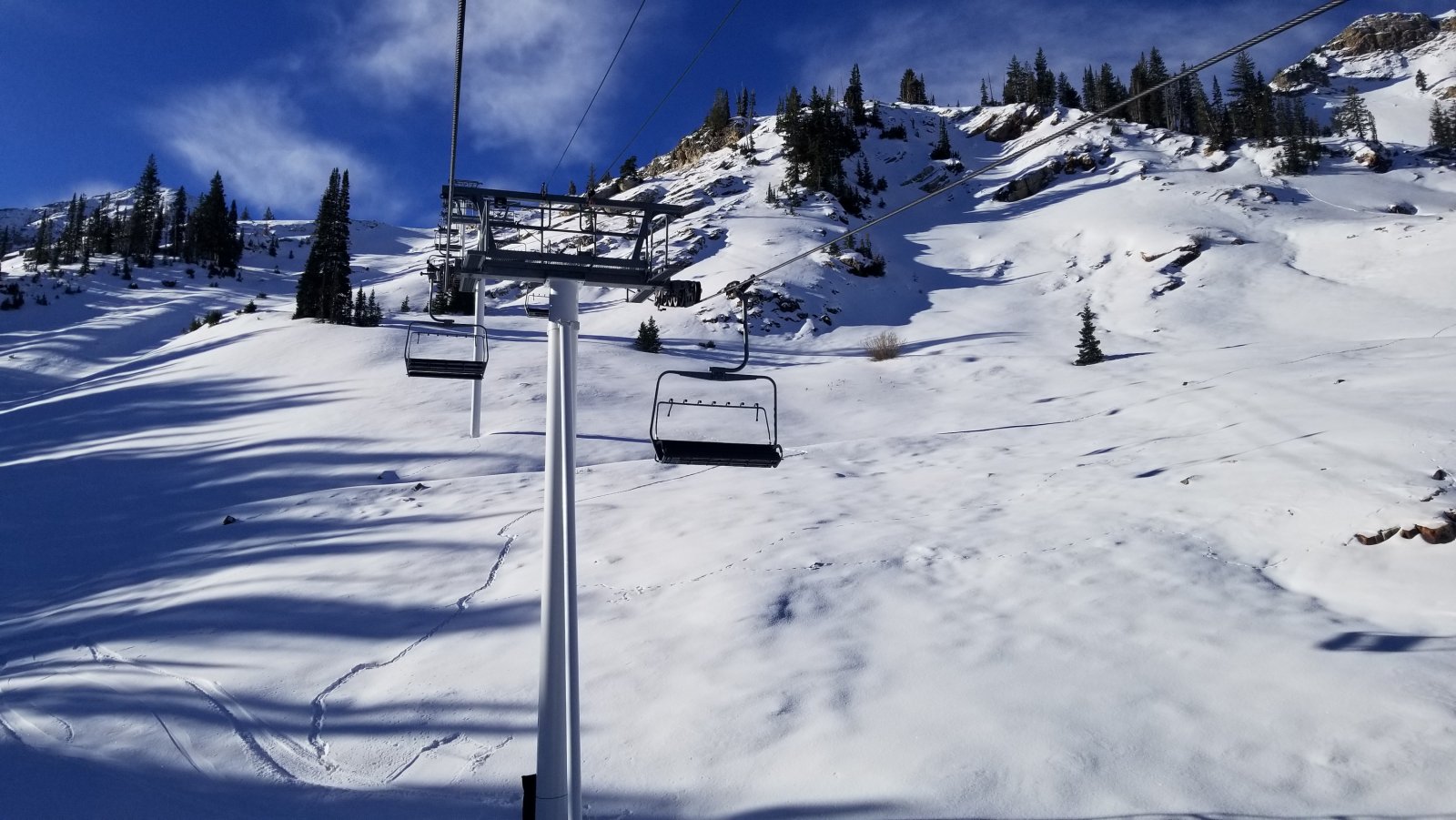 Riding Sugarloaf on Thanksgiving morning
Backside
"Backside"
Supreme opened on Saturday, along with Sunnyside
The view from the Supreme Road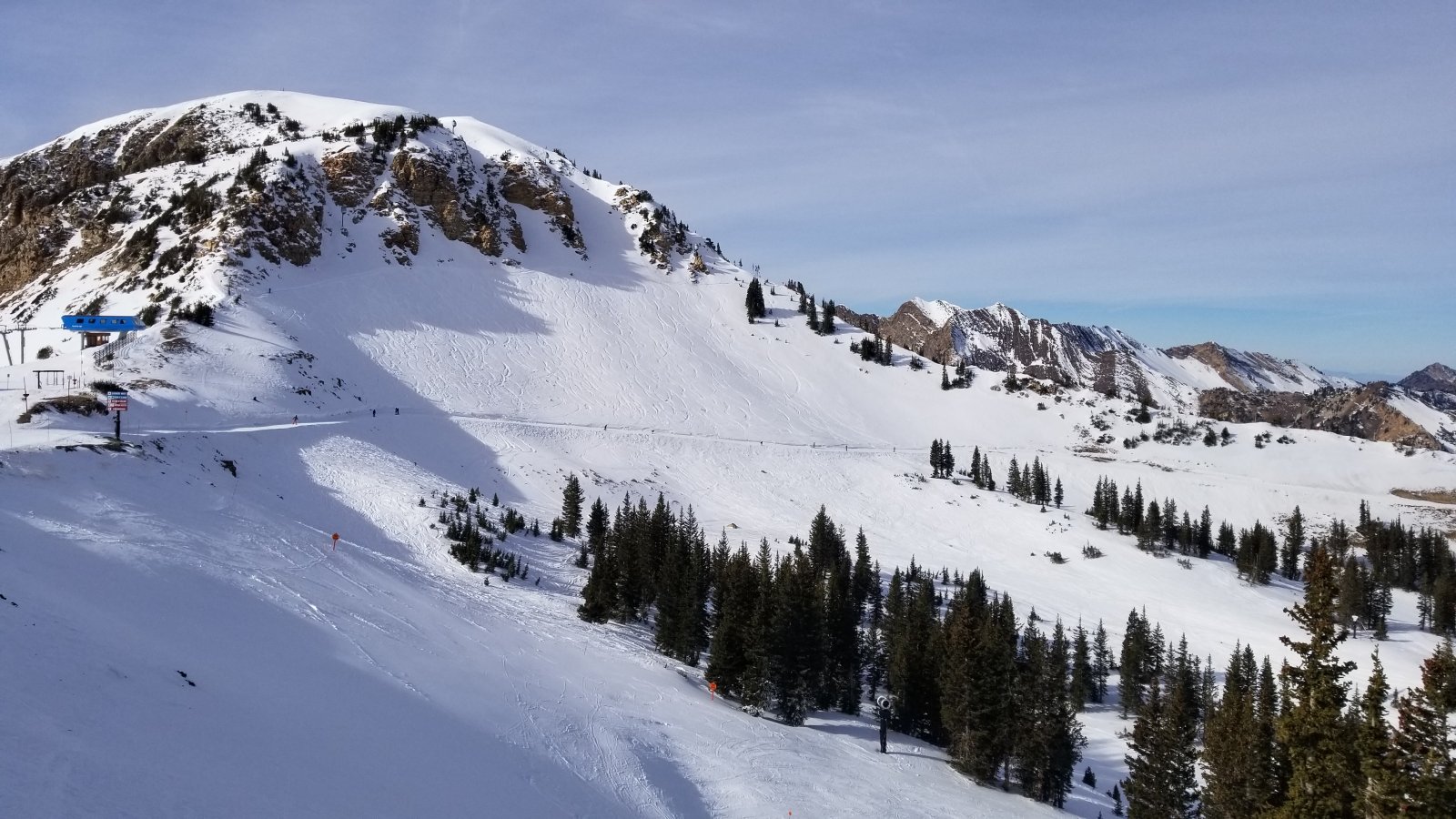 East Castle opened on Saturday, too.
Hmmmm...can't undo italics -- Admin, you may want to look into this.
Snowbird is still planning to open on Wednesday, but things are looking pretty lean over there on the lower half of the mountain. I'm willing to bet that it will be Gadzoom to Big Emma only.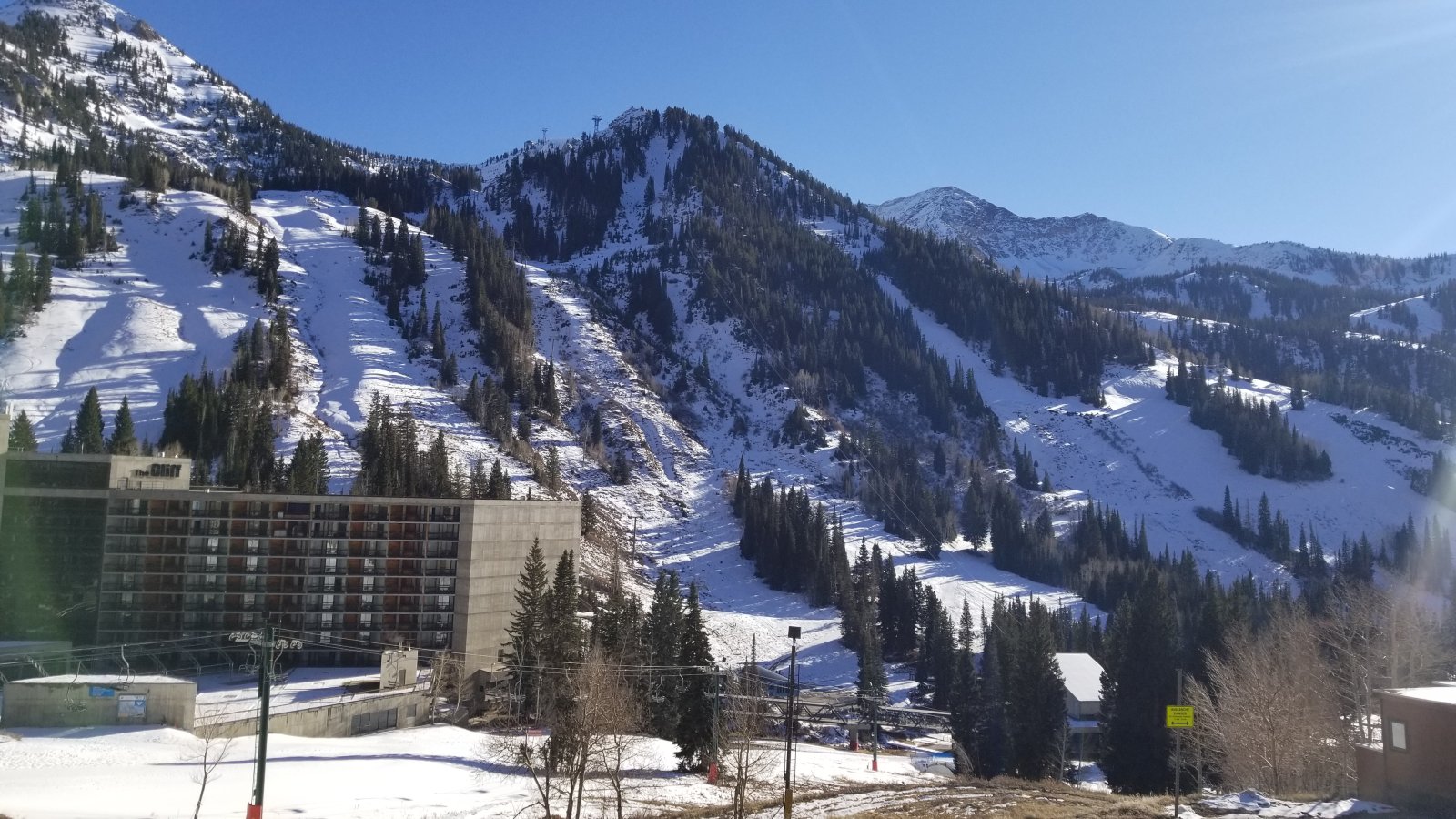 Snowbird's lower mountain is still looking pretty rough.
Snowbird's Gad Valley.
Last edited by a moderator: