Administrator
Staff member
Arnhem Land is an aboriginal reserve east of Kakadu National Park. Public access is only by guided tour. The tour vehicles are high clearance AWD as none of the roads are paved, and in wet season these vehicles are necessary to reach some places within the park such as Ubirr.
80% of Kakadu is forest, but much of Arnhem Land between the East Alligator River and the escarpment is floodplain. Our first stop was a rock outcropping overlooking some of that.
Next we visited some rock art, starting with this famous one of the first European ships to visit Australia.
Mimi spirits:
Some of the art was out on a narrow ledge which 3-4 of us saw at a time.
Fish and snake tail:
We returned to our vehicle close by some of the cool season set fires.
We spent some time at the Injalak Art Center which was closed Sunday and the reason we rescheduled to Monday..
Artwork in progress:
Outside this guy was cutting up meat from a freshly hunted wallaby.
This woman is grinding the ochre powder from which they make paint.
Finally we went into the store where Liz bought this artwork to have shipped home.
Story depicted in the painting.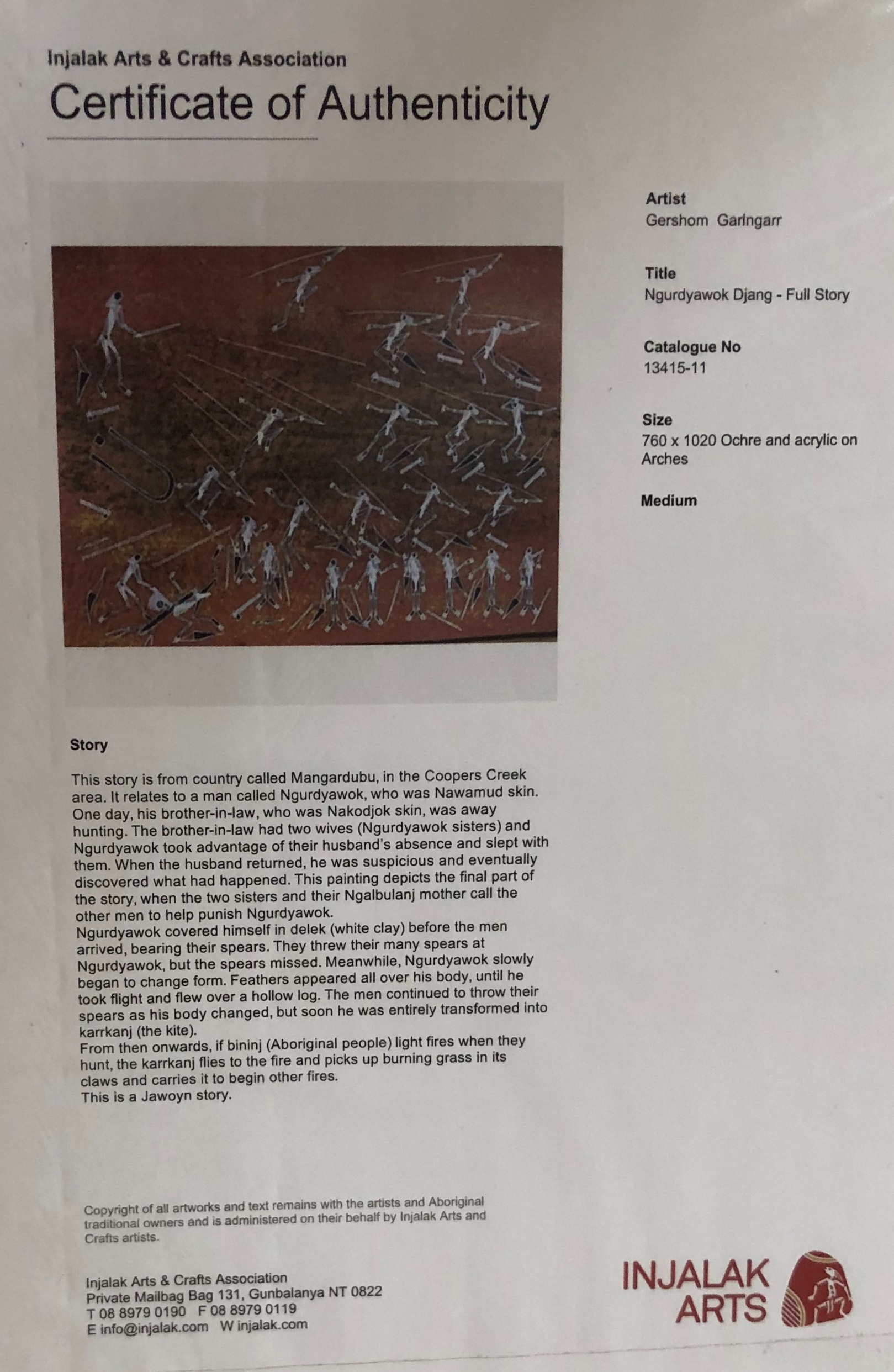 Our next stop was for lunch.
A kangaroo bounded by as we were setting up, but too fast to get a picture. There was some kangaroo rock art not too far away.
Liz is here by a few of the termite mounds we have seen many places over the past 4 days.
The dark vertical lines are pathways for a different type of termite between the ground and their nests high on the rock wall.
back on the road we pass more set fires.
This rock, at least 50 feet tall, was the site for an adolescent male coming of age test.
They were required to use a spear thrower to embed a spear in the highest cracks above.
We had one more scenic stop by a billabong and floodplain. Pied heron is in foreground: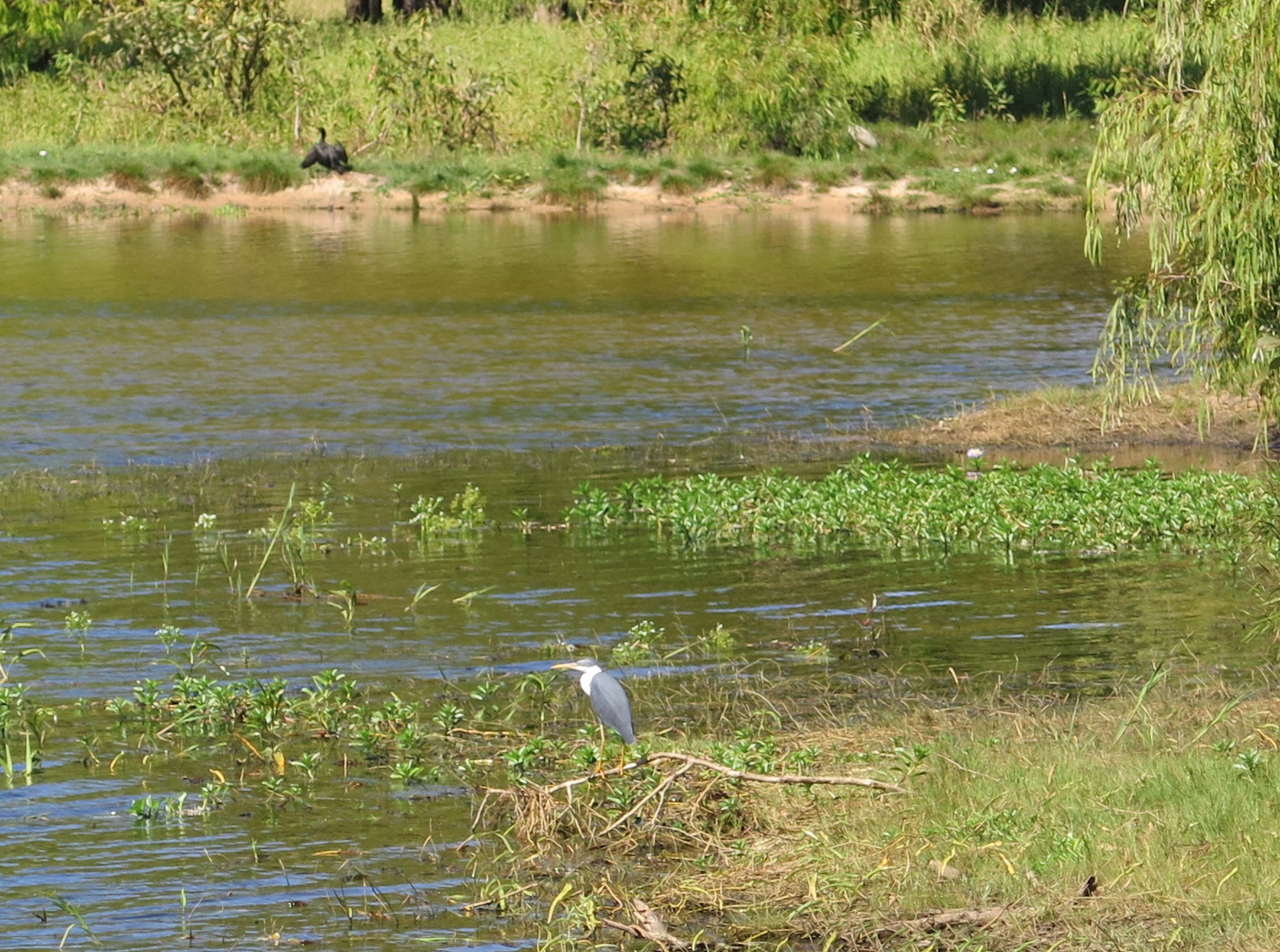 More distant birds take flight.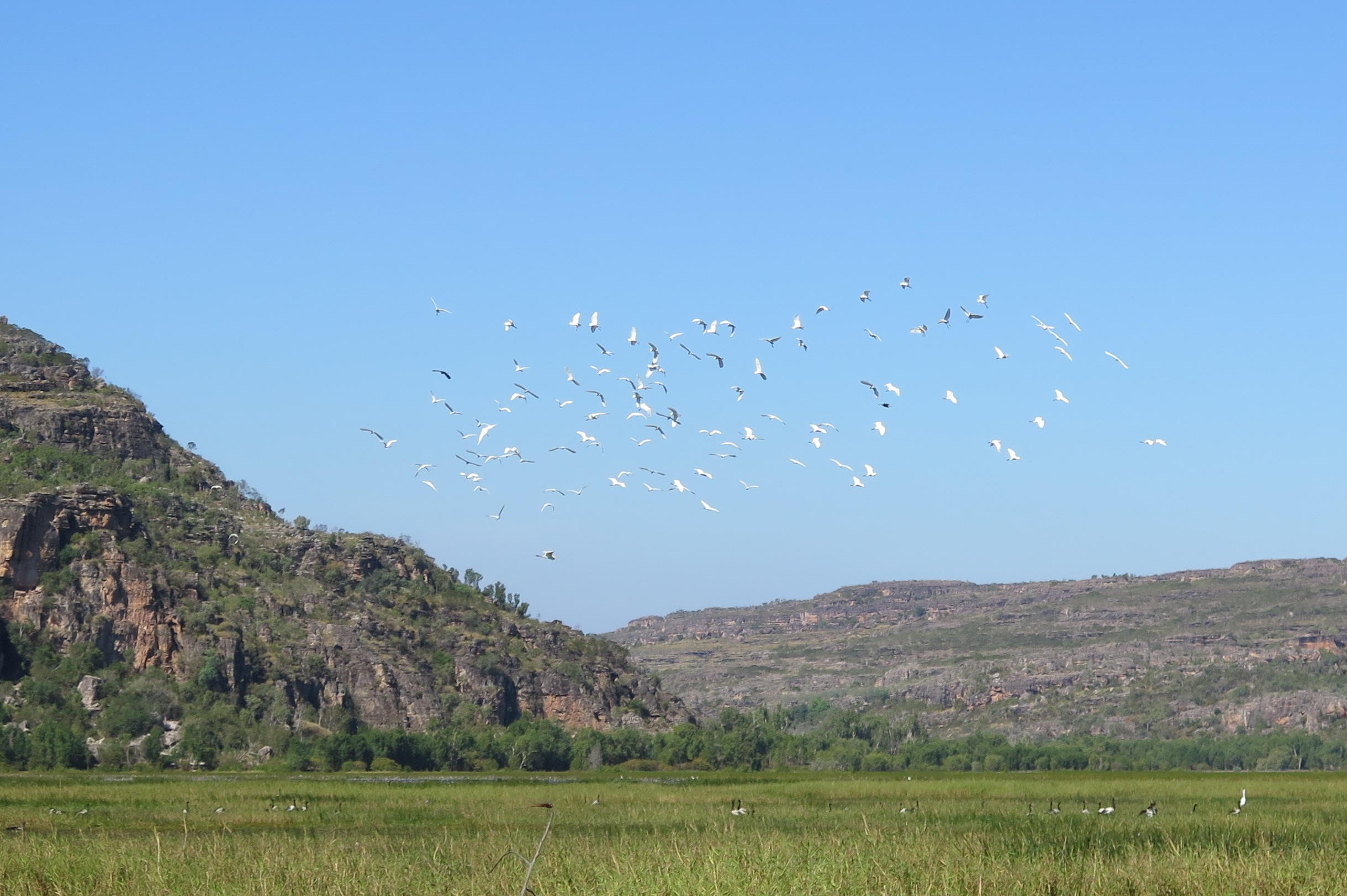 We were back in Jabiru by 4:30PM and then on to Darwin for a day before flying to Vanuatu.