Administrator
Staff member
For the Austdal Glacier walk you first drive to the end of the road past the Breheim Glacier Museum and climb up the Styggevatnet dam.
The more energetic option is to kayak the 6km across the lake but we took the motorboat.
The lake near the dam was calm for good reflections.
Here's the first overview of the glacier from the motorboat.
Here the guides store a box with harnesses and crampons for us to use.
At the end of our ski day we see a glacier walk group on the ice with lots of new icebergs on the lake.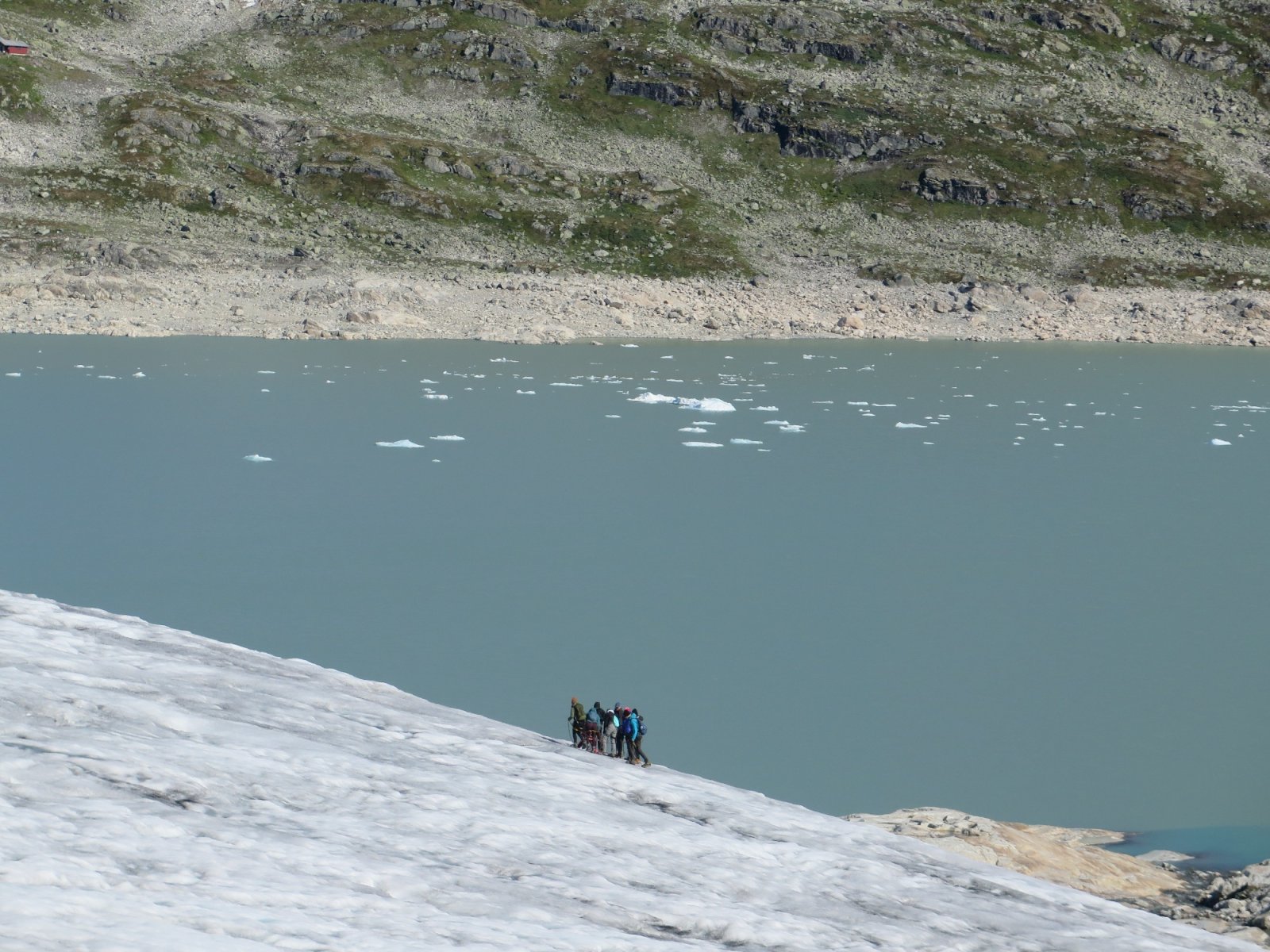 Our afternoon group is roped up when we get on the ice.
The glacier is most stressed when it reaches the lake, so horizontal crevasses form above that. Our guide Sandra explains that we can approach crevasses close up but only one at a time.
The lake is in view in the background all the way to the dam.
We are ready to hike farther into the ice now.
Sandra said the black foreground is mostly deposition from the 2010 Iceland volcano which has been exposed by this season's summer melt.
The ice closest to the lake can only be viewed at a distance.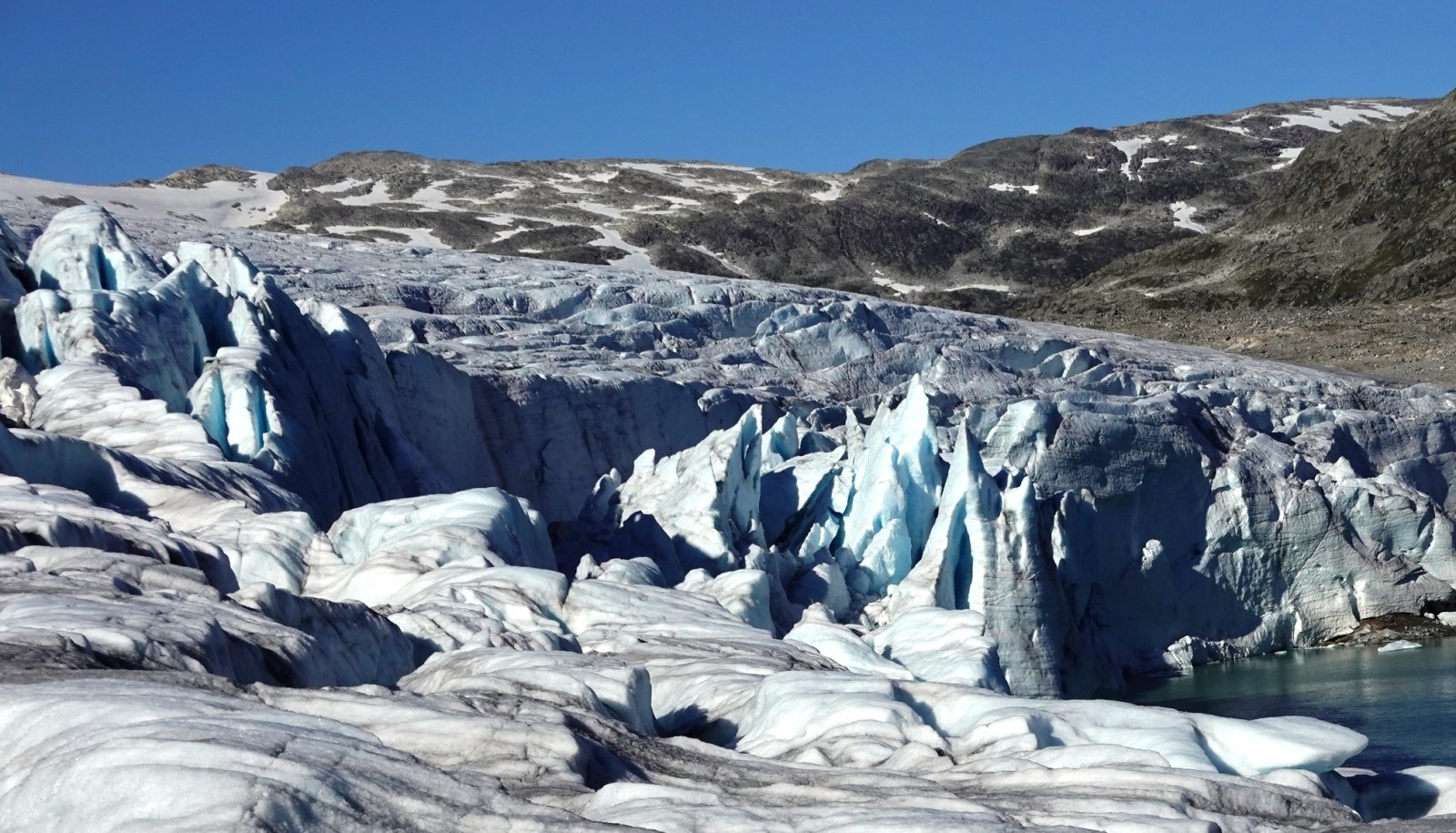 We next get a close look at a deep hole with flowing water.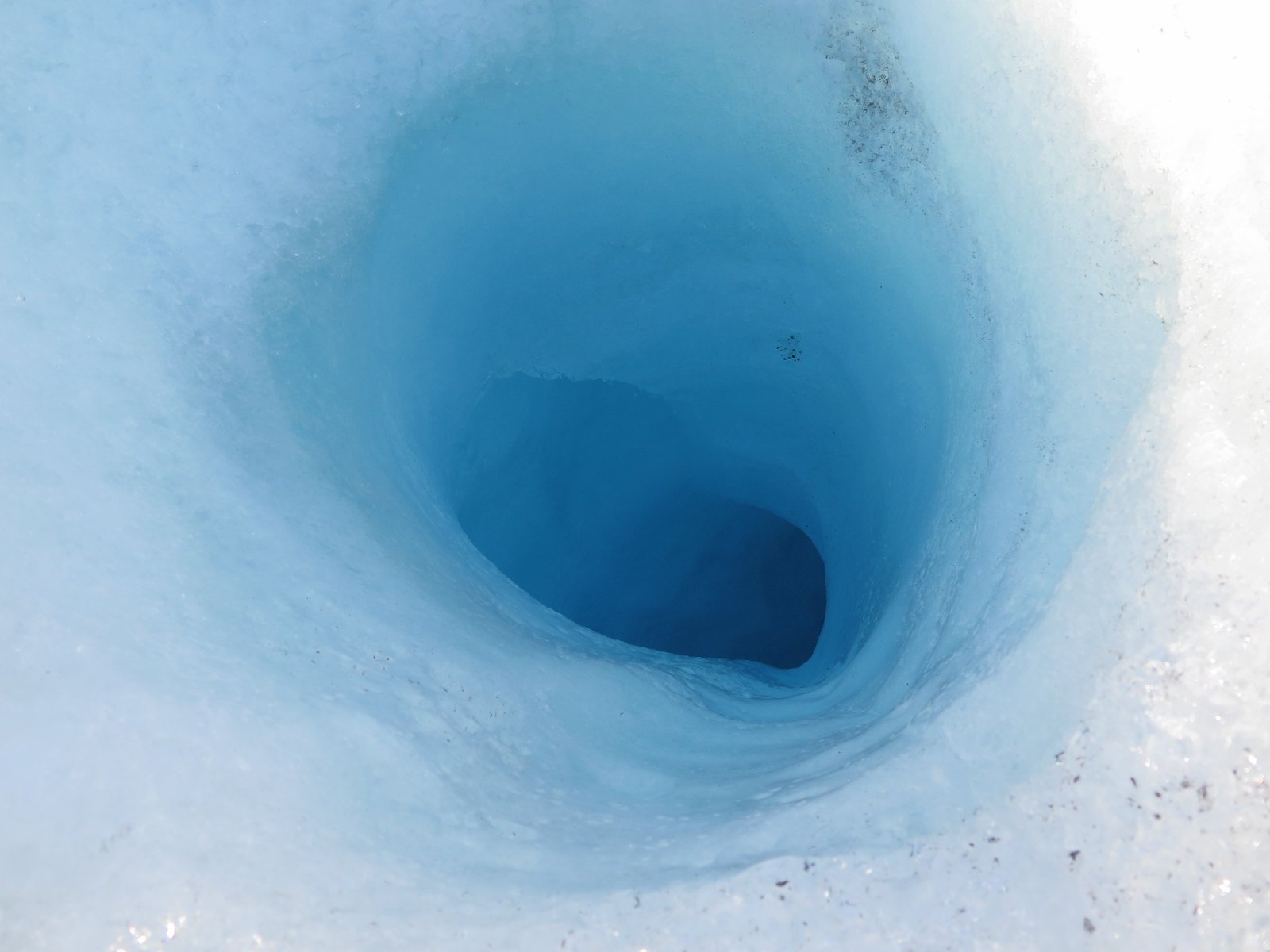 Then we walk between some crevasses.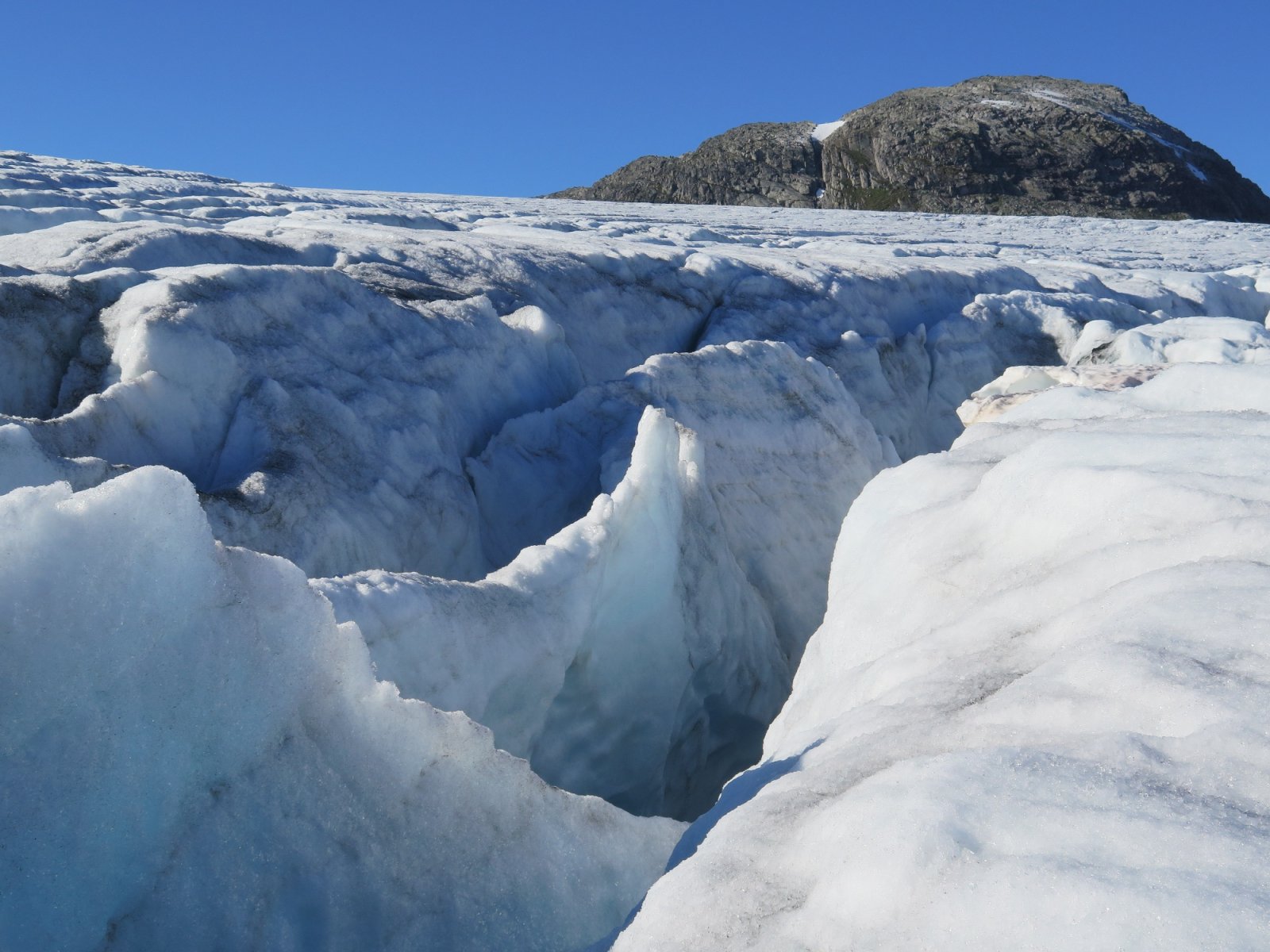 Liz and Sandra at the turnaround point: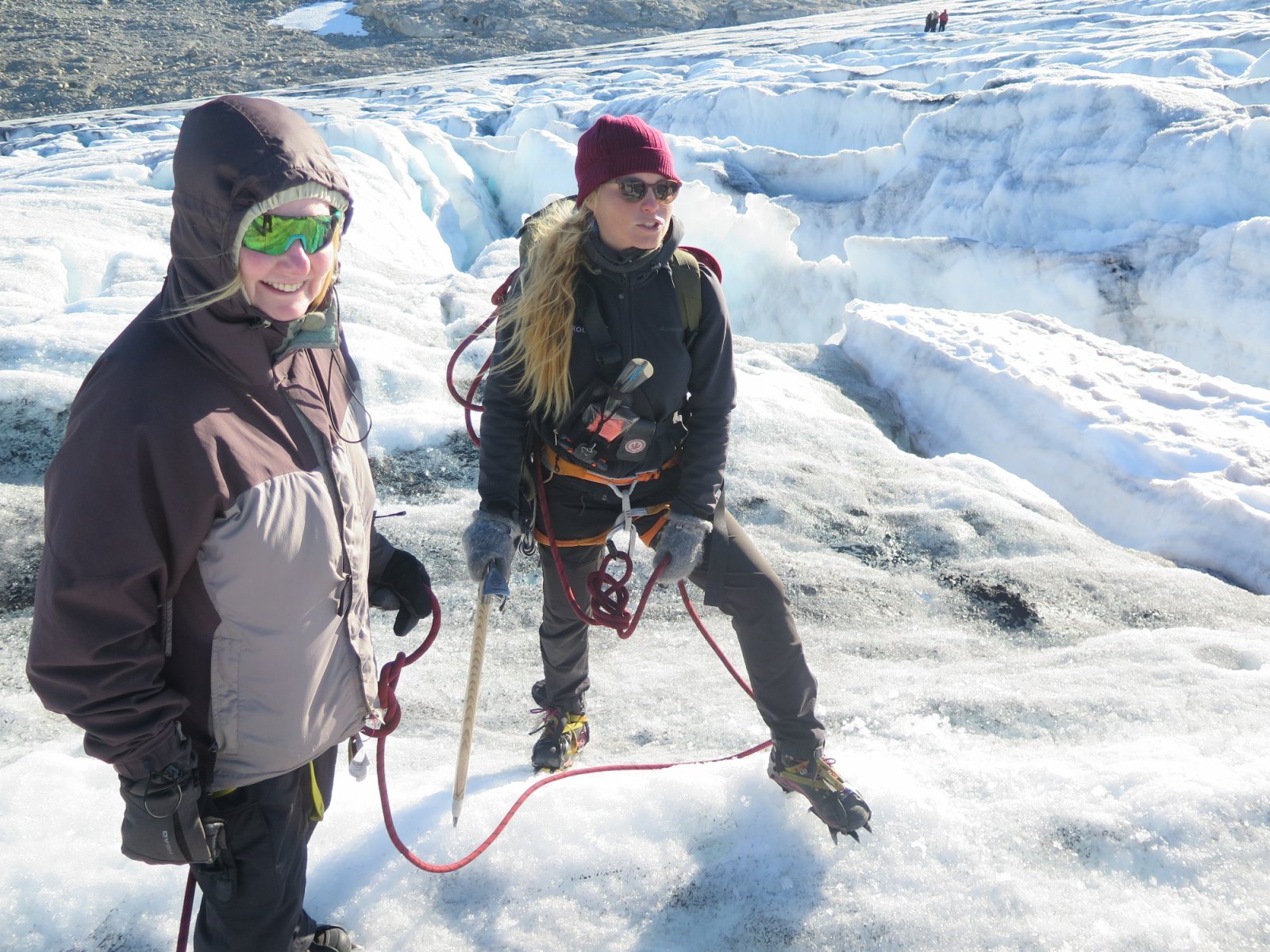 Some of the crevasses form close together and leave very thin walls between them.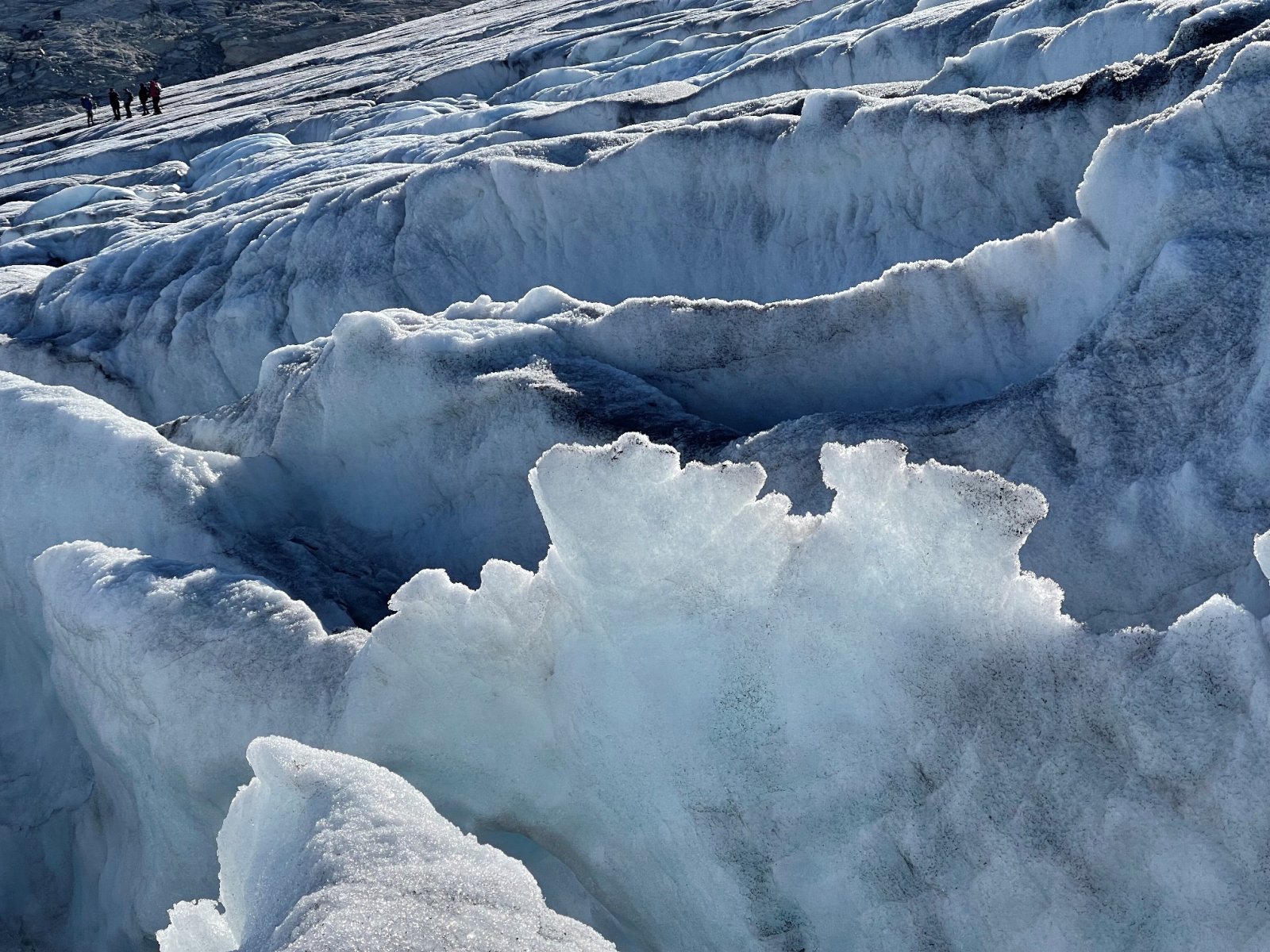 Driving our below the dam, the valley below to where the road goes out of view was probably under the glacier at its Little Ice Age maximum in 1750.
This was my third glacier walk and Liz' second. The calving icebergs into the lake and horizontal crevasses are similar to
Perito Moreno in Argentina
, but that one has one of the highest flow rates in the world. Therefore you see lots of calving icebergs but it's unsafe to hike near the crevasses. The hike there is noted for the pools and streams of water on a flat part of the glacier.
Glaciers constricted by narrow valleys and not ending in a lake form vertical crevasses via friction against the valley walls. The nearby Nigard Glacier is like that, as is the
Franz Josef Glacier in New Zealand which I hiked in 2010
.