After skiing a couple days at a sprawling megaresort (Serre Chevalier) and one day at a comparatively smaller but still mainstream mountain with a large bed base (Puy Saint Vincent), I was ready for a few obscure ski areas. I found lodging for four nights in the historic town of Guillestre, from which I was 20 to 30 minutes from both the usually interconnected resort (more about that later) of Vars and Risoul as well as four local areas in the gorgeous mountainous region of Queyras (pronounced KAY rahs).
For Day 1 in Queyras, I headed to Ceillac (pronounced SAYE yak) only 10 kms from my B&B up a twisting mountain road before coming to a large valley:
The four Queyras ski areas have a combined lift ticket that's very reasonably priced, especially when compared with anything stateside. If I'd had more time, I would've bought a three-day pass but given my vacation constraints, I went with two days for 66 euros.
Goes without saying that it skied bigger than the modest-looking map conveys and I'll never understand how they invariably forget to add several trails that I skied.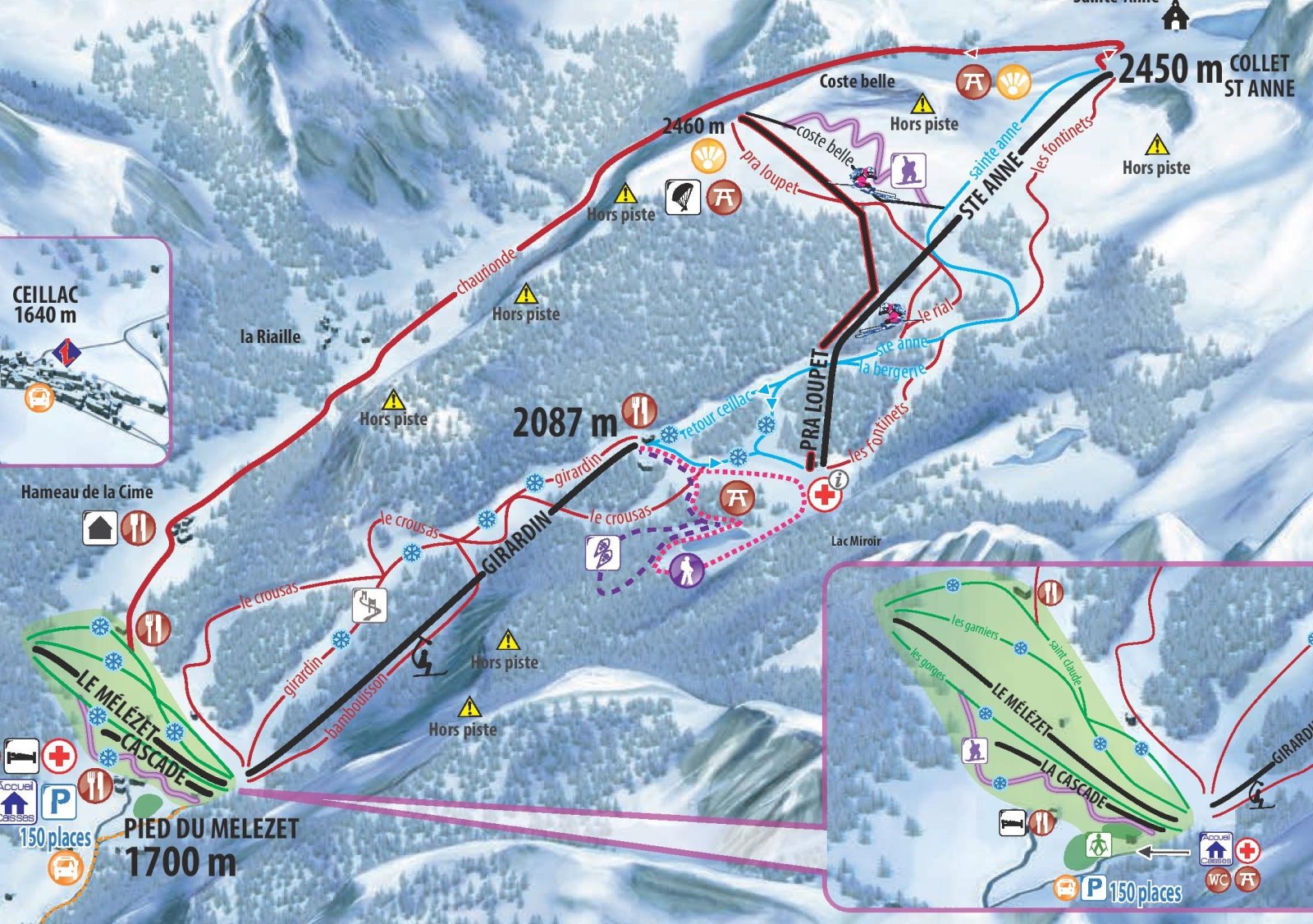 All of the Queyras hills have a quad chair that takes you from the base to mid-mountain, after which all uphill transport is via detachable Poma platters, which must be well past 50 years of service.
They all provide the beloved slingshot effect with some lifting skiers a foot off the ground:
Another thing that all of the Queyras hills share is the way two drag lifts go uphill parallel to one another and then veer in separate directions to different parts of the ridgeline:
Beautiful views of the valley and absolutely perfect on-piste conditions. Zero scratchiness like we'd encountered at Puy Saint Vincent or Serre Chevalier.
The above-treeline summit offpiste area, where I grabbed a few north-facing lines with still soft turns.
There's a long interesting run around the shady back of the mountain:
-- which concludes with a long tuck back to the parking lot.
I could've easily spent the entire day at Ceillac; however, I wanted to check out Arvieux, about 20 minutes away, so I packed up at 12:45:
Once again, you take a fixed chair out of the base:
Followed by the parallel platters, the exact same setup as at Ceillac: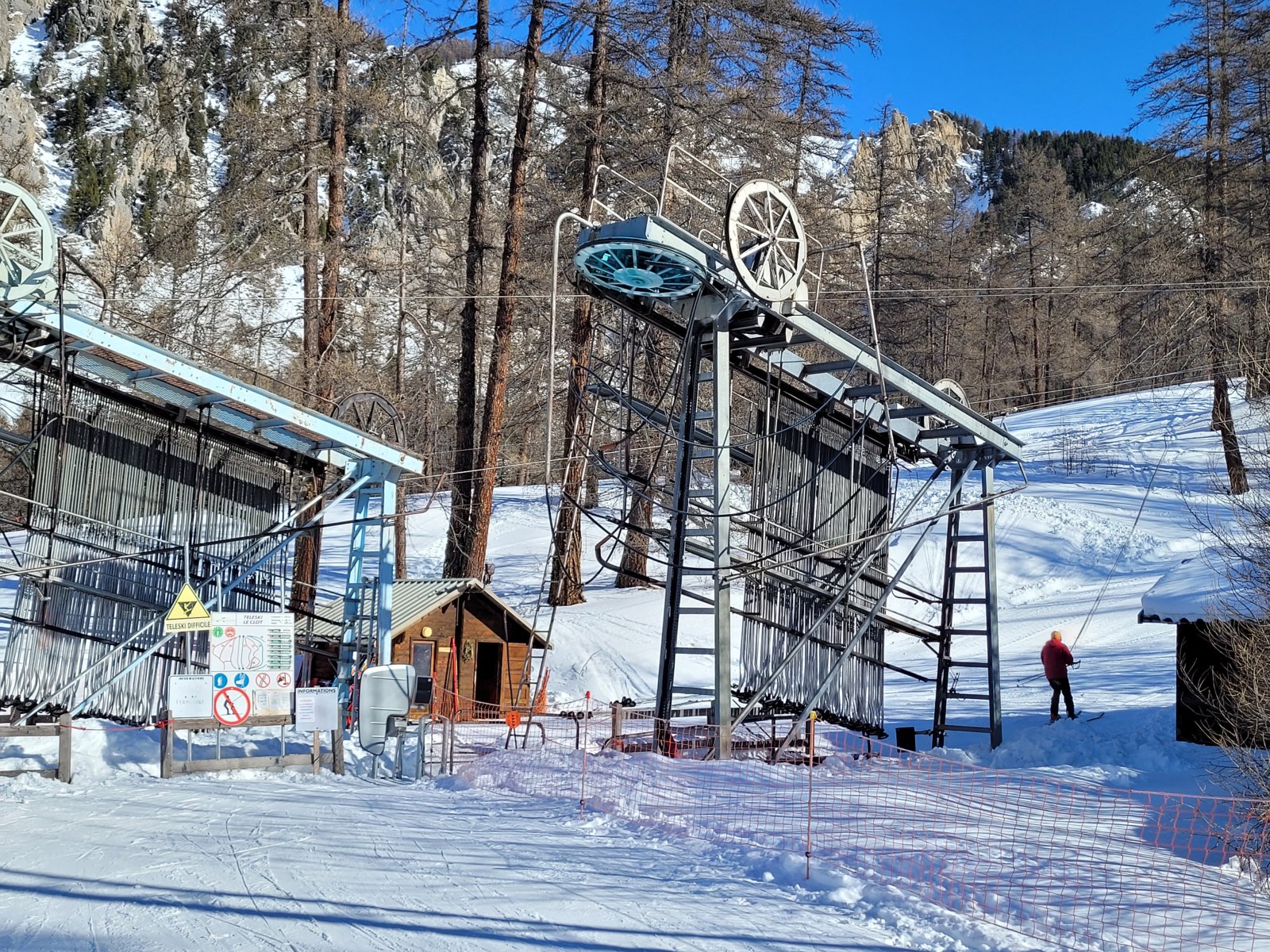 Arvieux is smaller and completely below treeline:
The main attraction is, once again, lots of skiable trees. Unfortunately, most of the ungroomed snow had gotten crunchy in the days since the previous storm.
I poked around and found a few sections of soft, low-angle glades, which kept me occupied until 4 pm.
Last edited: