Administrator
Staff member
We arrived in the Chicago area Aug. 30, staying in the SW suburb Burr Ridge with one of my college friends. Liz had lived on the north side from grades 8-11 and wanted to visit some old haunts. Aug. 31 was a pleasant day about 80F so we started with a walk in Jackson Park. 1893 Palace of Fine Arts, now the Museum of Science and Industry:
We walked over to the 57th Street beach and were immediately shooed away by attendants.
Chicago is surely one of very few places with an absolute ban on beaches.
We moved downtown to Millennium Park.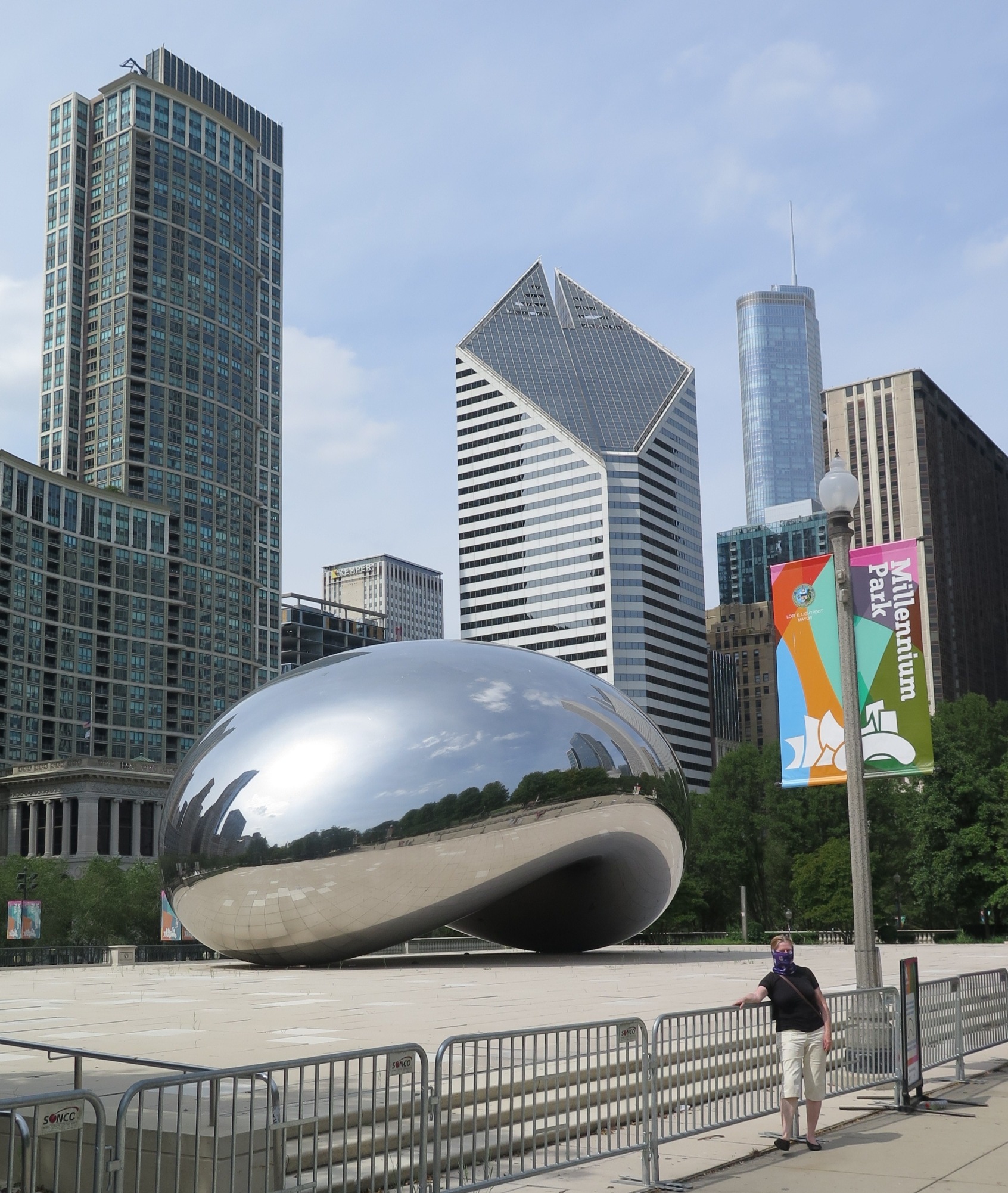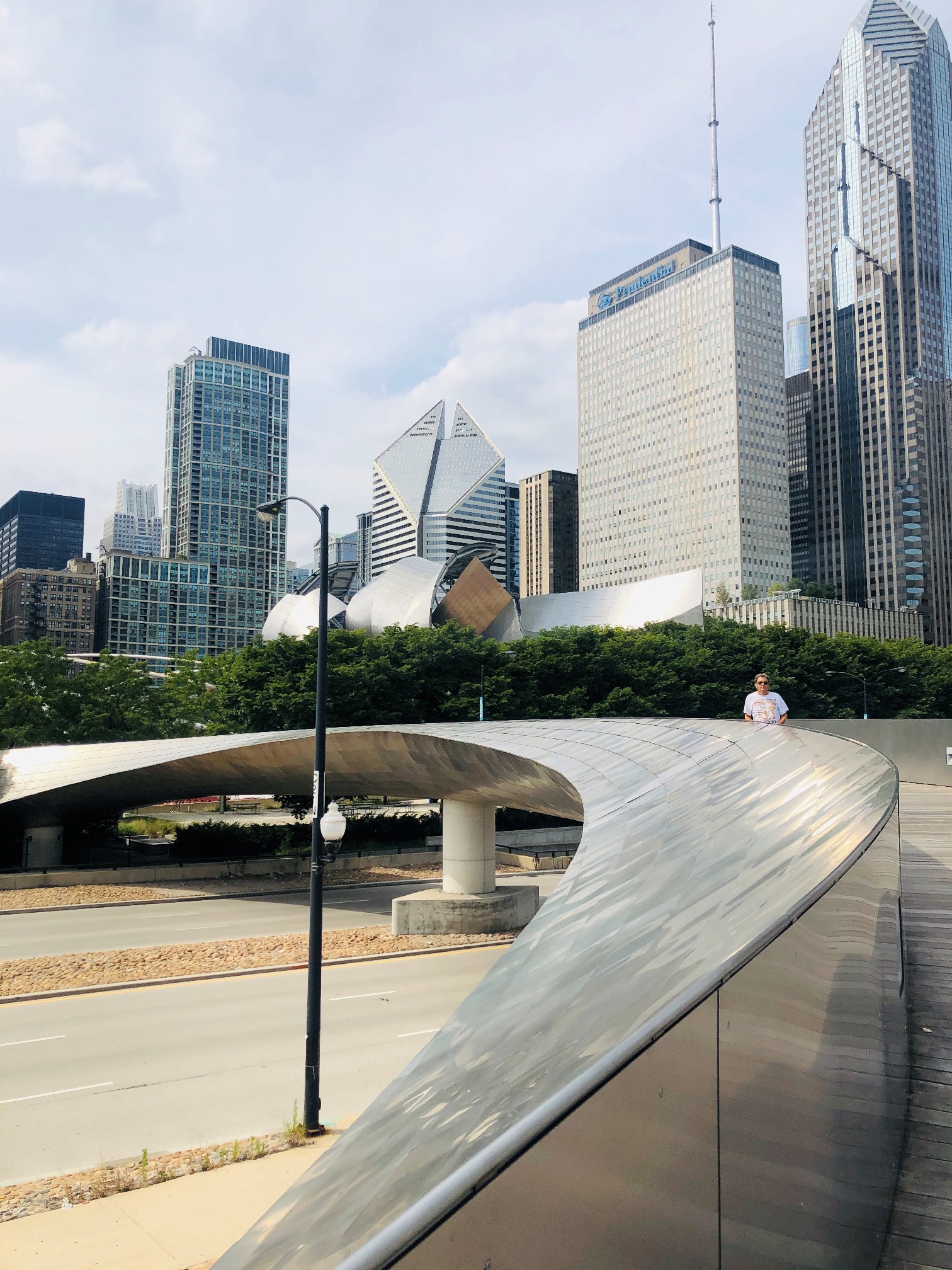 We noticed this candidate for admin's fashion police: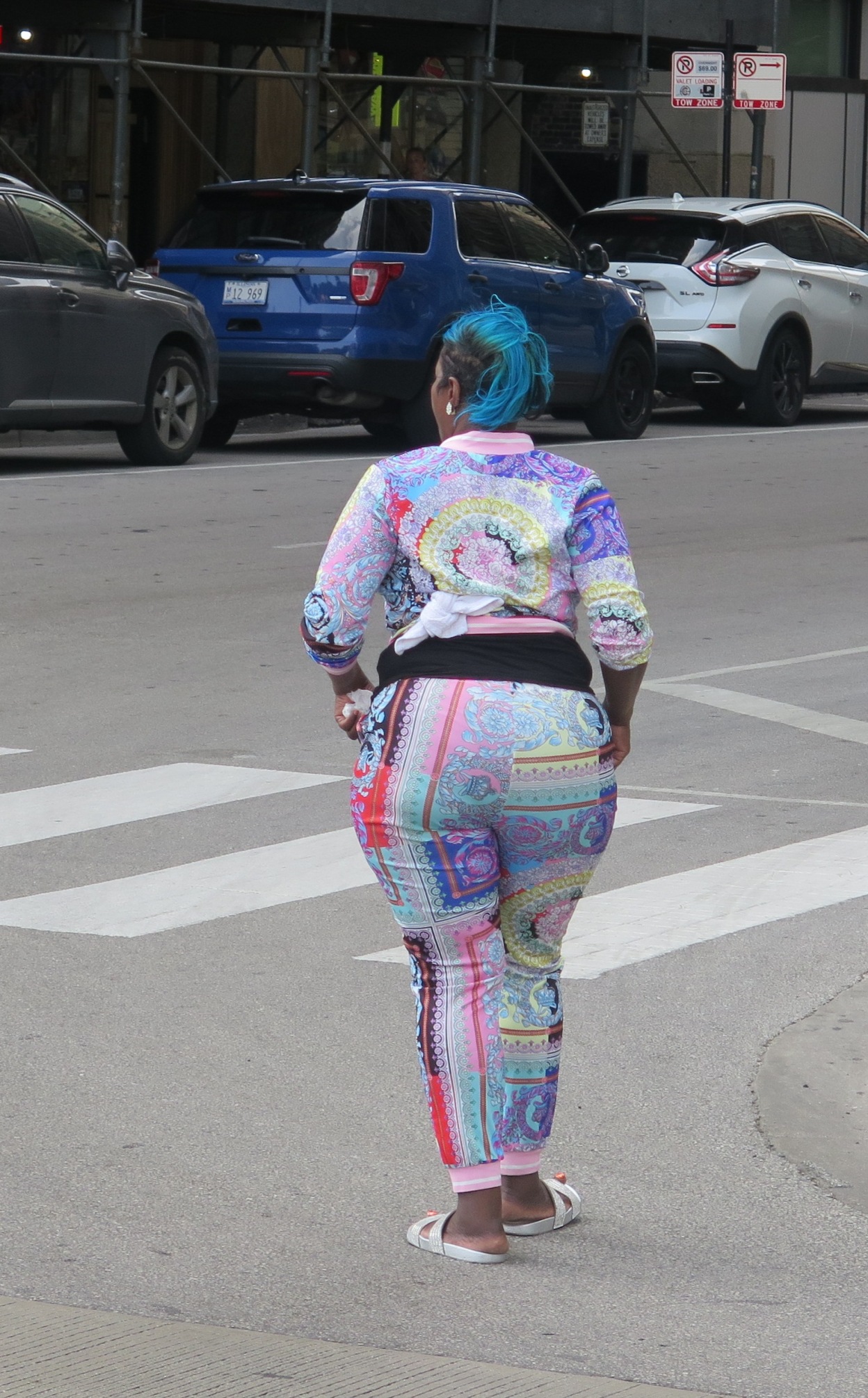 That outfit would blend in perfectly at some Japanese ski areas.
Chicago's nearby jewelry district was hard hit by vandalism and looting earlier in the summer.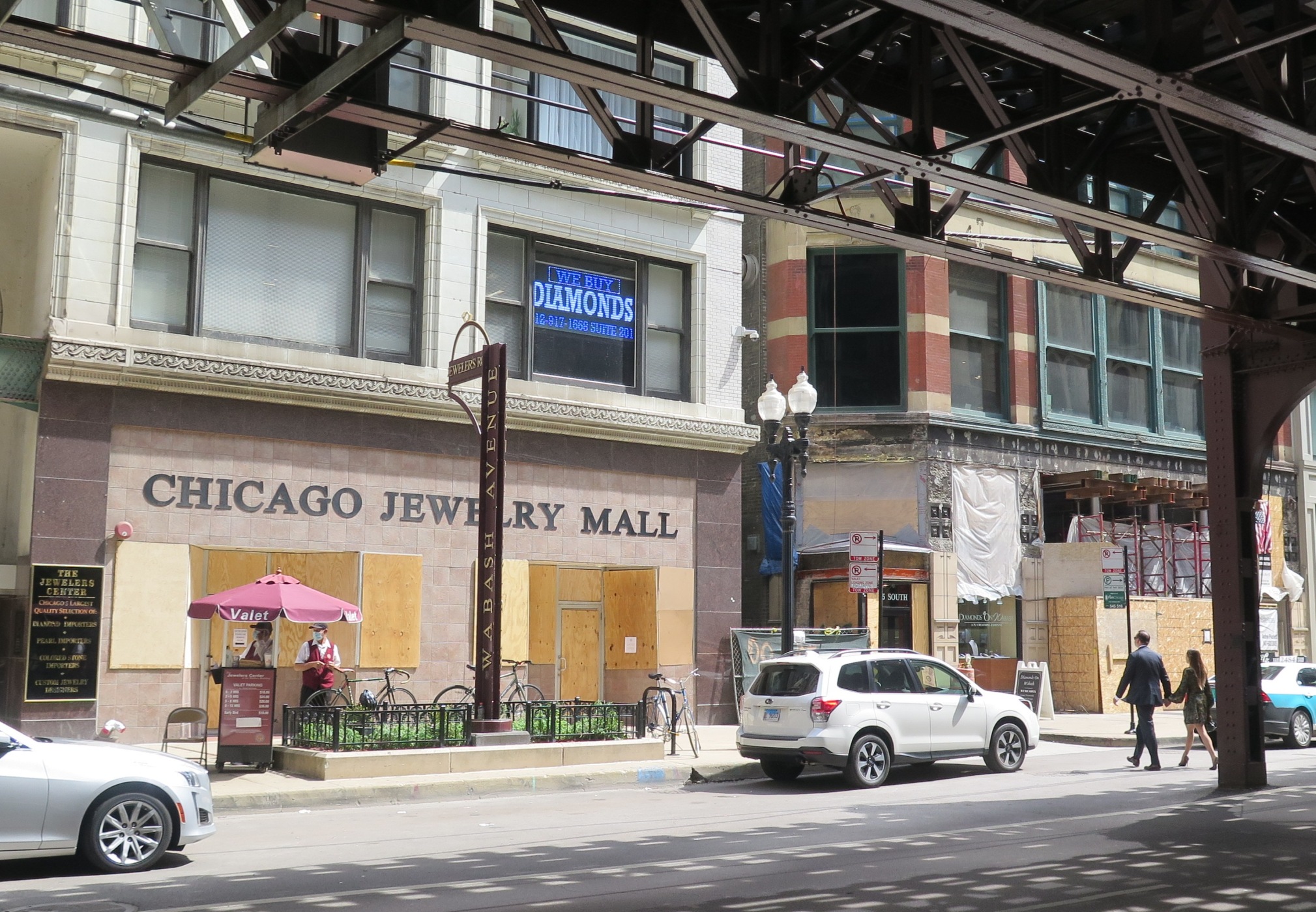 We also drove down the Magnificent Mile.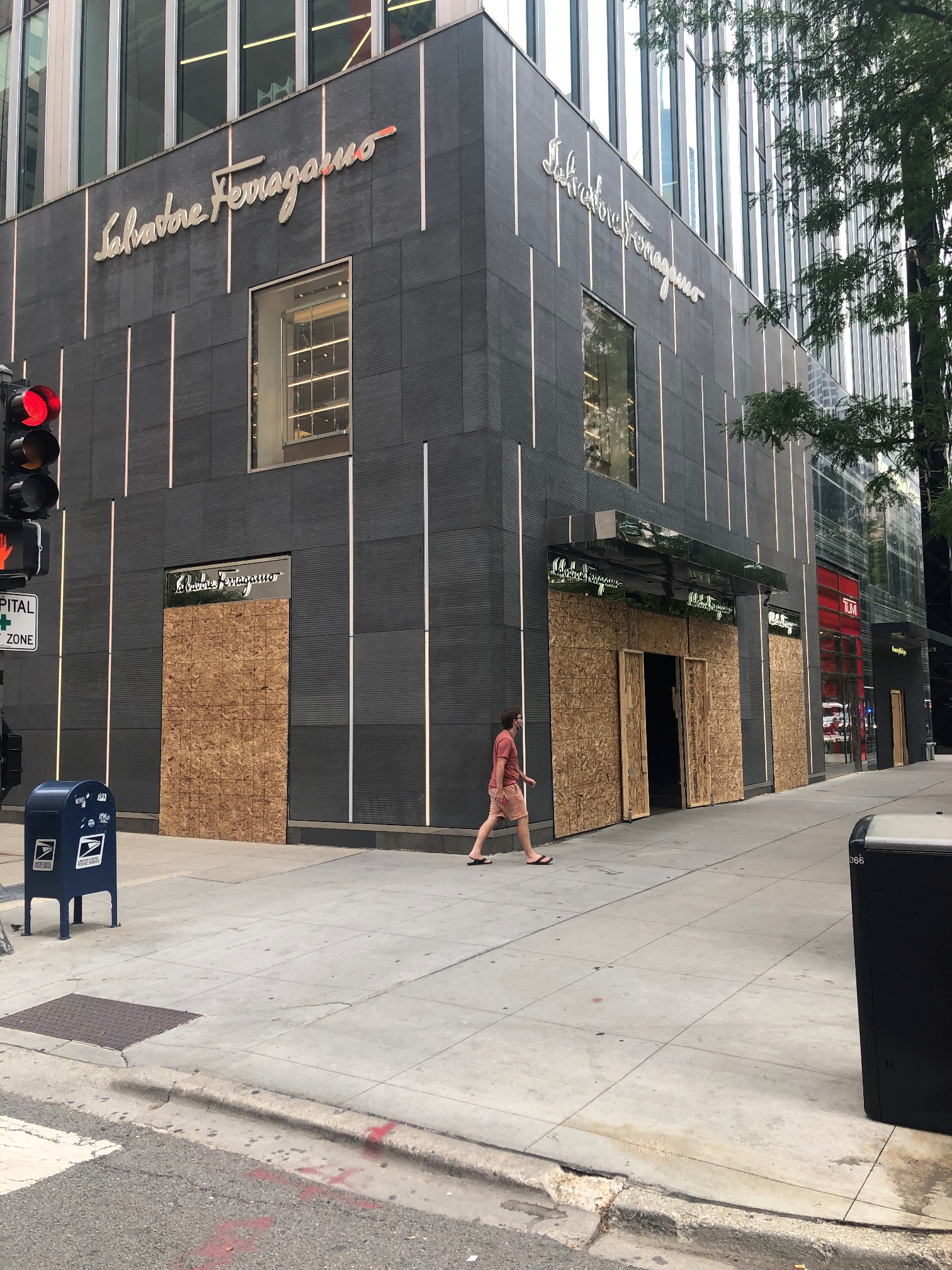 We had a late lunch at Gino's East Pizza.
Dining is Chicago is outdoors only. While dining we received news from Al Solish about his daughter Barbara's wedding the previous day.
This photo went viral fast, so some of you may have seen it already,
On Sept. 1 the summer weather ended abruptly as we drove to the north side. Kenilworth beach:
This was not patrolled but no one was in Lake Michigan in this weather.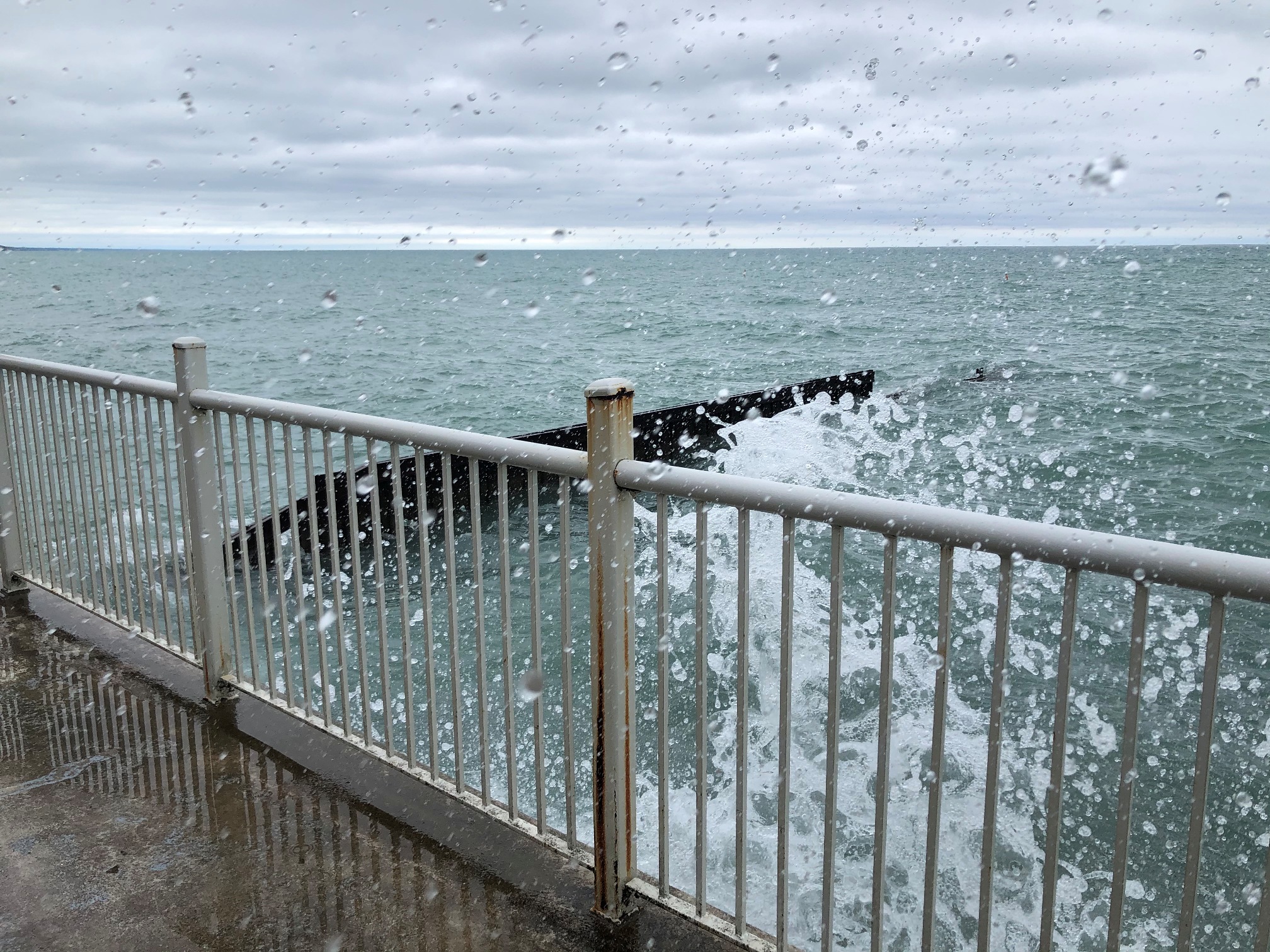 Liz' house during those 4 years:
We ended with a dinner with several of Liz' relatives.
After our 4 day excursion to Lake Superior, we visited Liz' friend Anne at Fox Lake, Wisconsin over Labor Day weekend.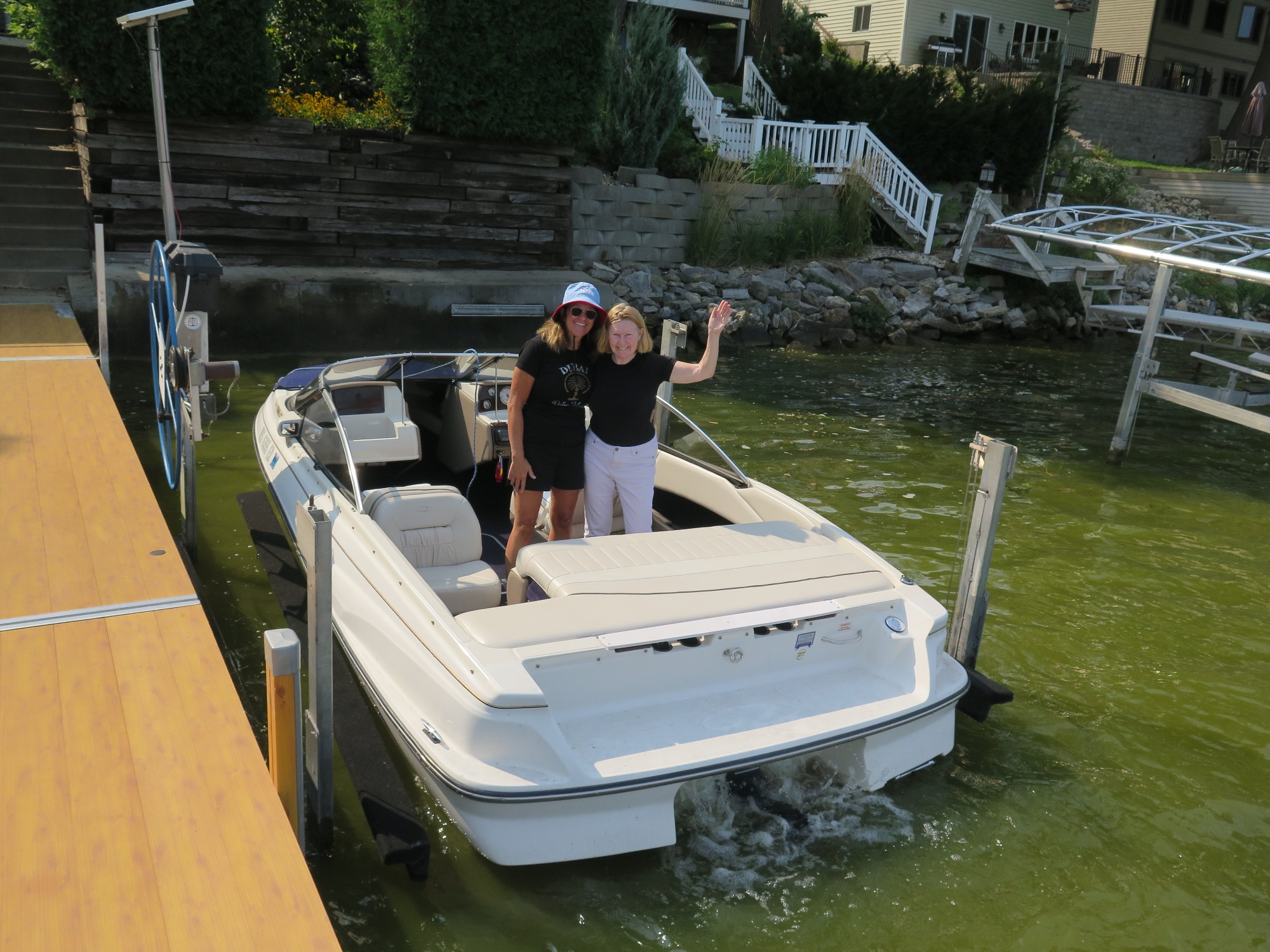 Anne's lakeshore house as we pulled away from her pier: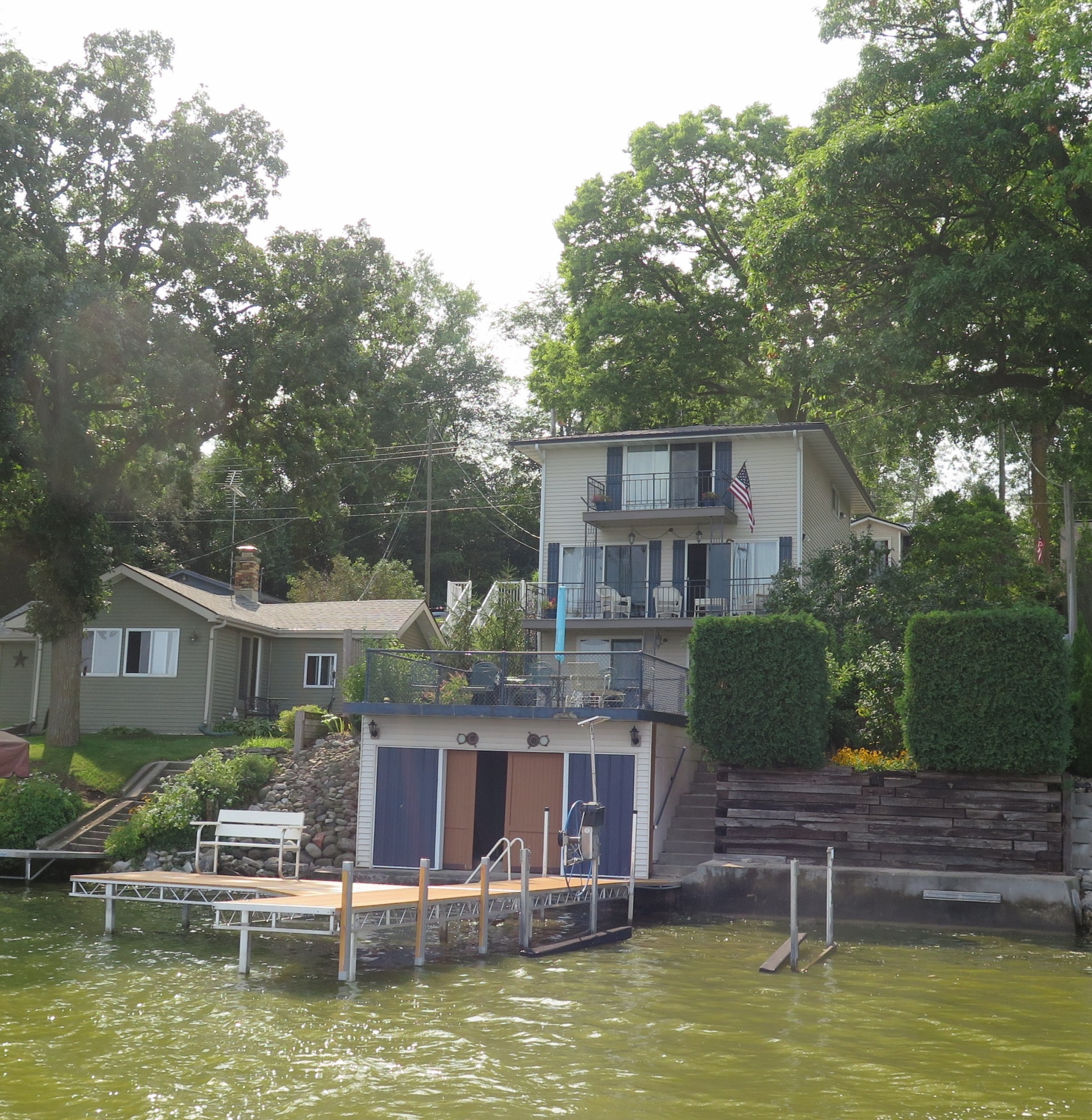 The lake freezes over, so every fall the pier is dismantled and both it and the boat put in storage.
Local water skier:
Fox Lake has a few islands, most privately owned with houses.
The weather was in the 60's and 70's. On Labor Day we finally headed west, two days to get to Boulder, Colorado with an overnight stop in Lincoln, Nebraska. We heard about the
derecho Aug. 10-11
and so decided to look around Cedar Rapids, Iowa. My former employer Transamerica is now there, and a former associate told me where to look, starting with River of Life Church.
Uprooted trees at Twin Pines golf course: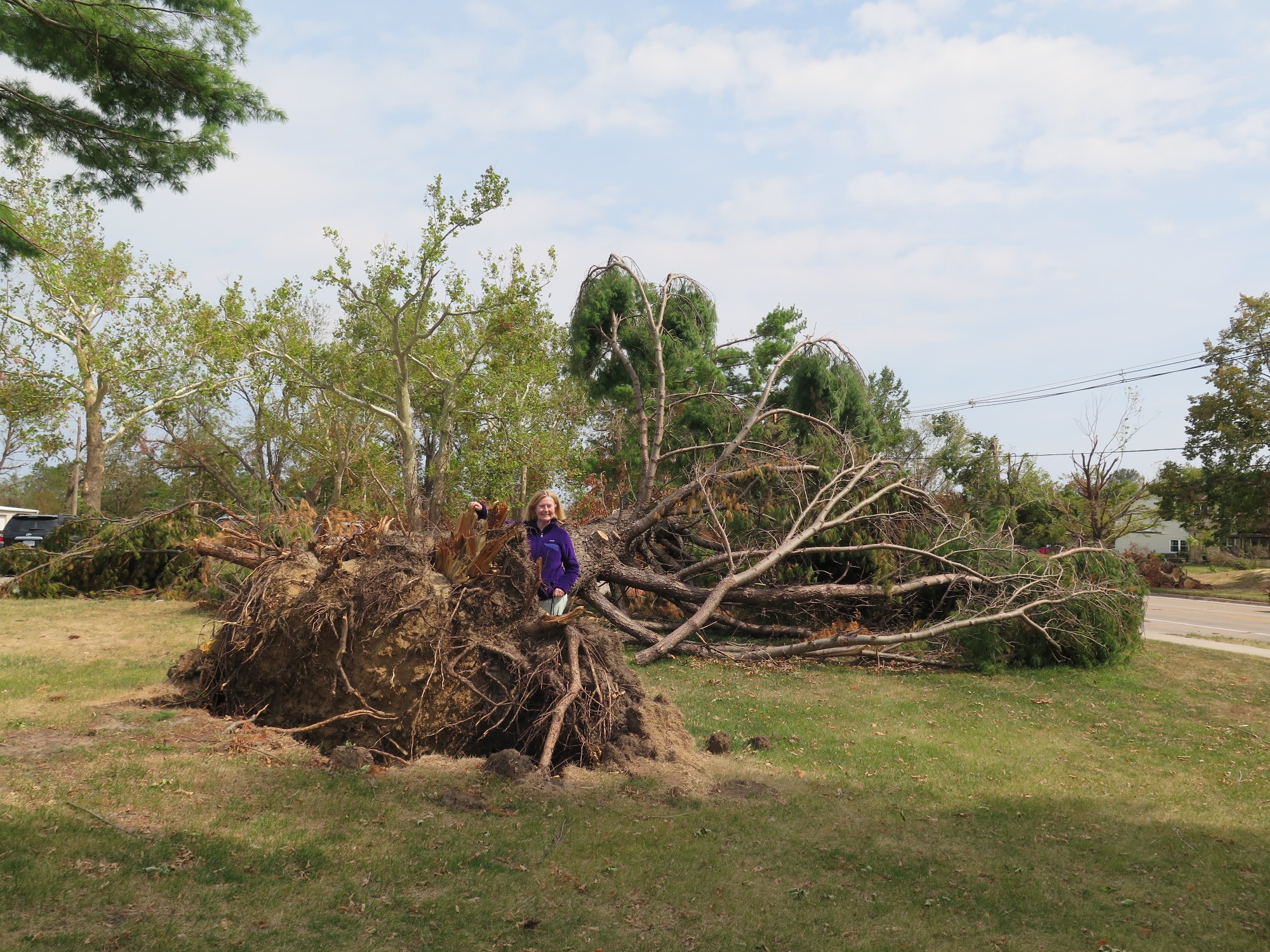 Nearby residential area: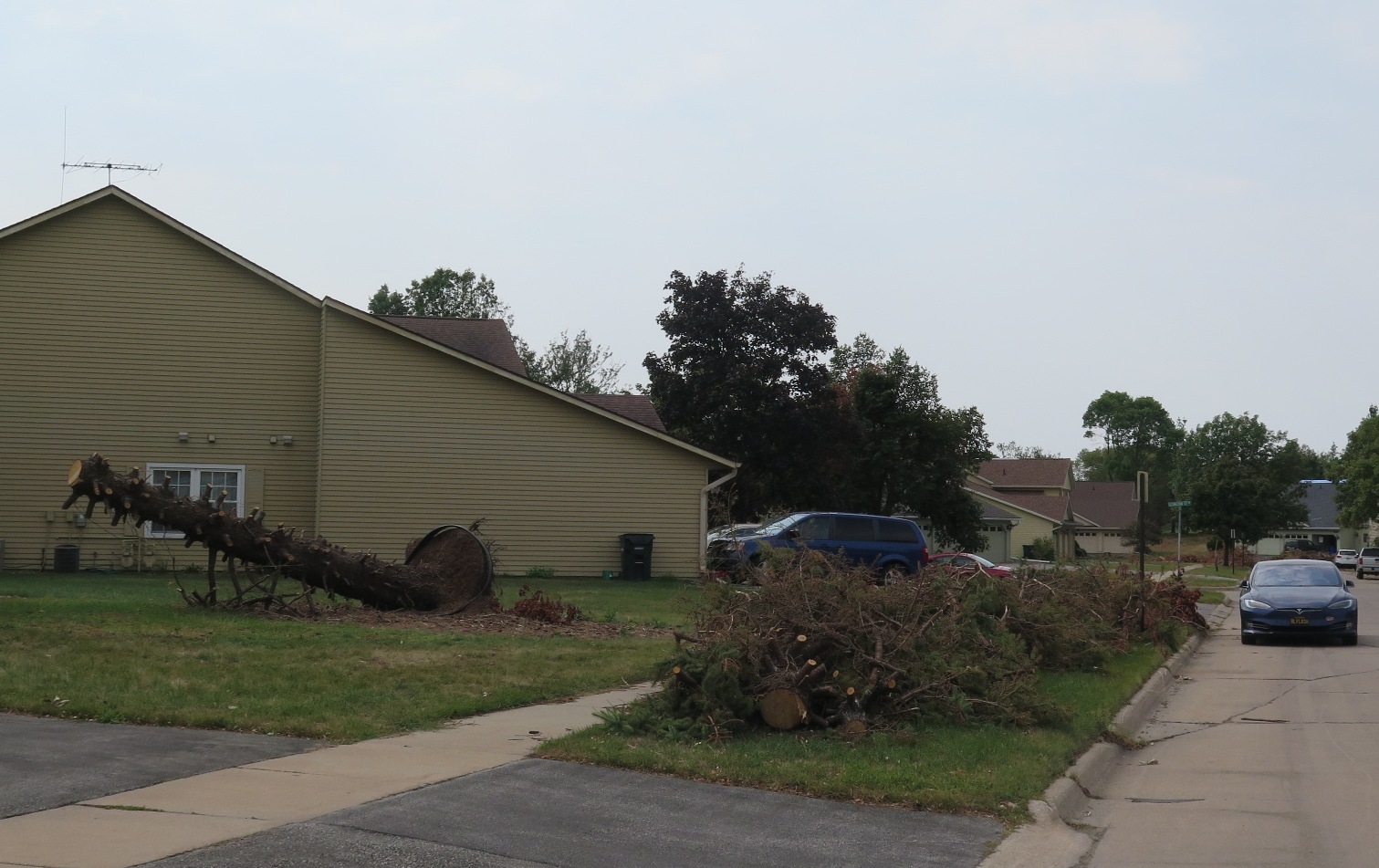 At least one resident had a sense of humor.
On Sept. 8 the weather changed dramatically as we left Lincoln. Temps were in the 40's and it rained hard in eastern Nebraska and was windy farther west. By the time we reached Boulder it had turned to snow.
The next day we took a short walk on the Chautauqua Trail with view of the Flatirons.
We had dinner with EMSC that night before continuing west Sept. 10.