Well this is an interesting report as I didn't actually ski, though I was up there both days. My son trained for racing, but I m a week out from resuming skiing (or snowboarding depending on how good the snow is or isn't). I had a minor surgery on a toe and should get approval for more activity like skiing this week.
Anyway, after a very warm fall it's been mostly cold enough and there have been a fair number of snow storms, though kind of just barely not enough for the central Mtn resorts to not quite open much natural snow stuff just yet, though there have been some terain openings on thin snowpack.
At Eldora, it's pretty much always snowmaking only trails this time of year. Average is opening some natural snow stuff about Christmas time. I put this year as fairly normal, perhaps better with one run already open down into the Indian Peaks lift. Some years they are barely open by now, others will have even more than they had last week, but not by too much.
Green is open terrain, yellow is current snowmaking.
Fairly warm fri/sat with snowmaking temporarily stopped, and back to colder and snowmaking with a couple inches of new snow by Sunday again with some more small to medium storms on the horizon. Hardpacked snow with an inch or two of fluff on top is the general gist. Not warm enough to soften even the flat parts of the base. Sat had perhaps around 35F, but with a cool breeze so no softening and Sunday was probably a high of ~25F with snow/snow showers until almost noon.
SL training already in full swing on Chute
Sat warmth. For reference, the 6pack chair faces only a touch N of East. So you can see what the sun does to the East and even SE facing terrain off that chair... Only good usually from late Dec through end of Feb (plus storm cycle days in March/April).
Sunday early with ~3"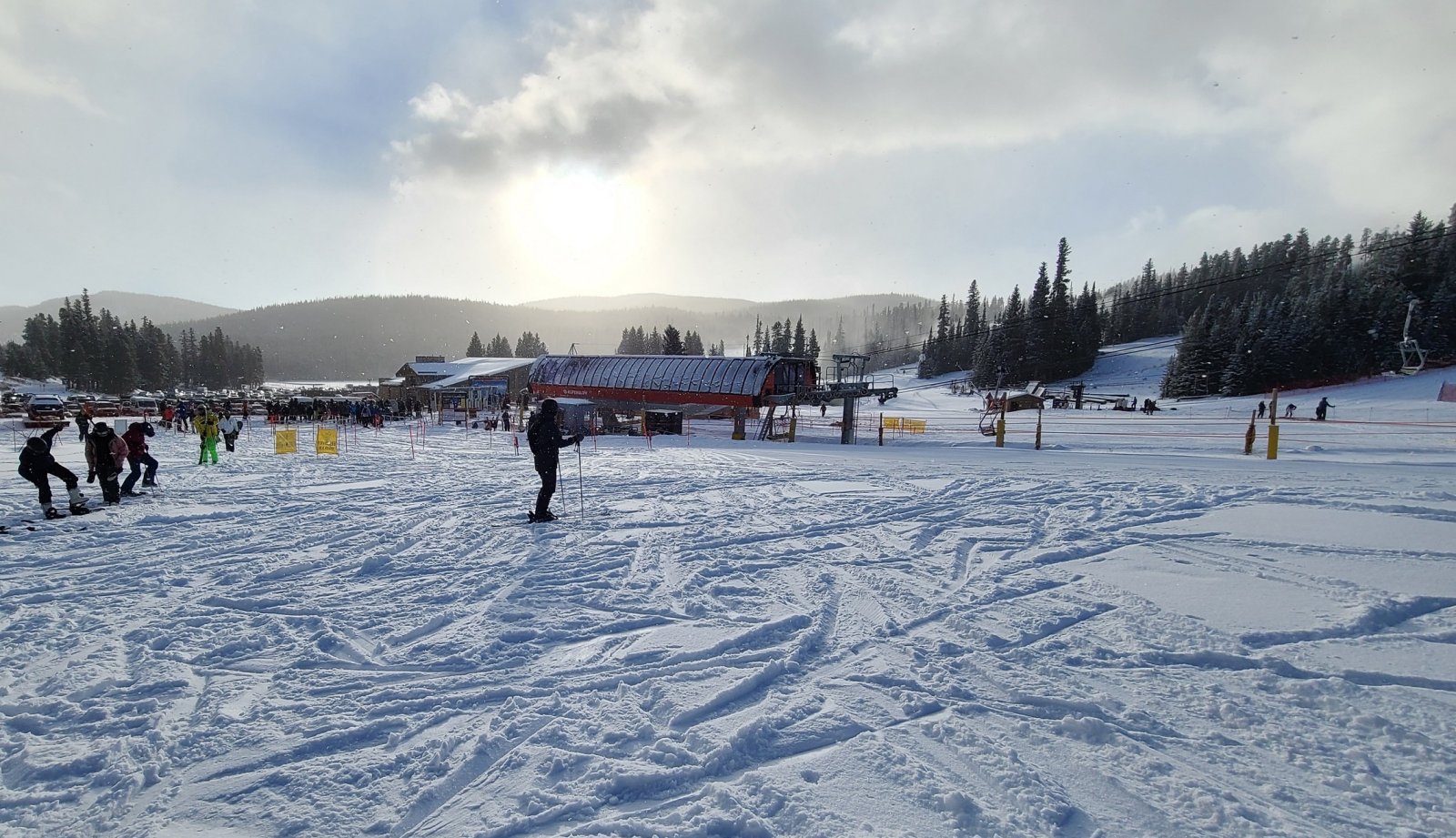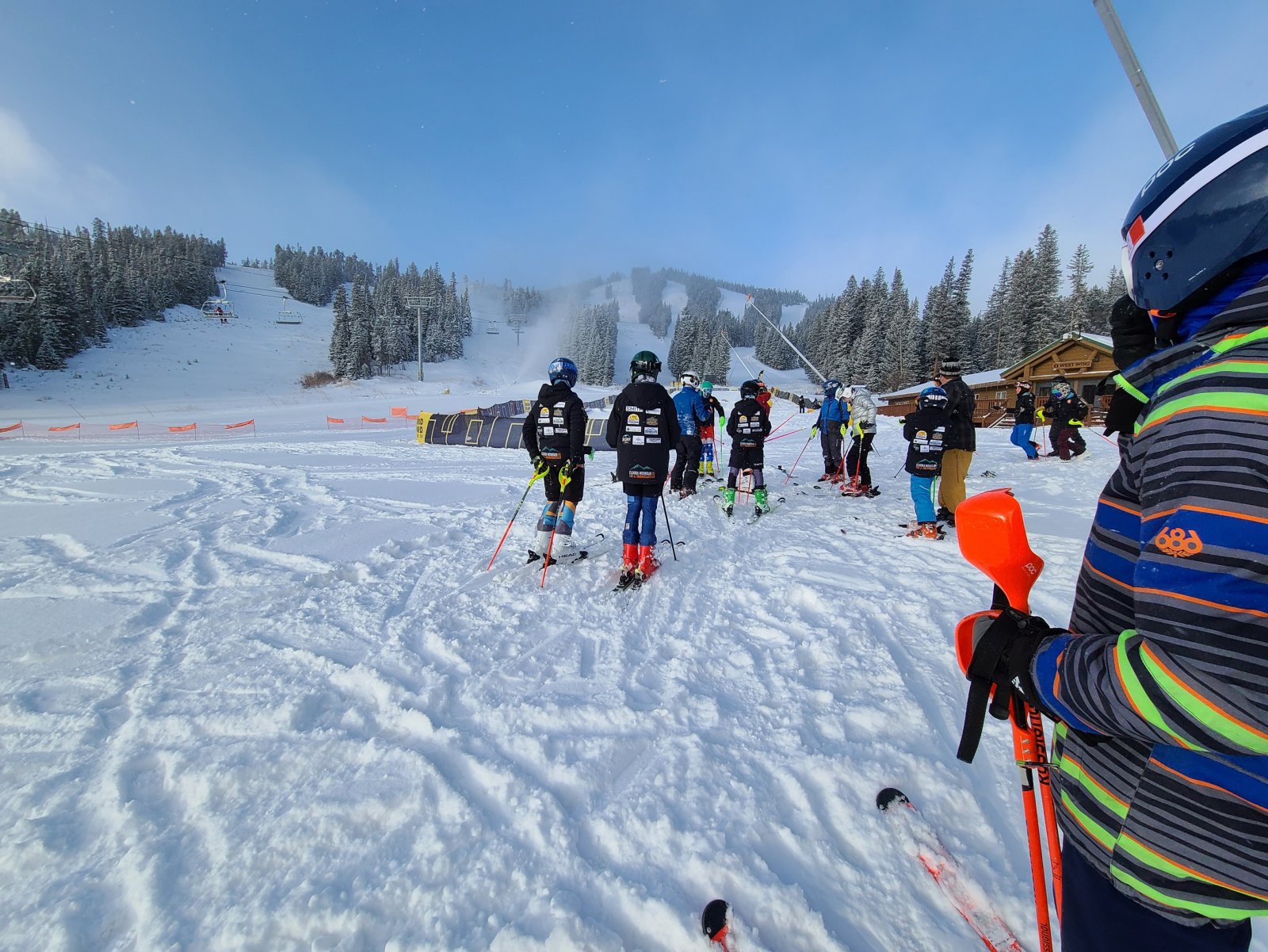 Terrain park snowmaking.
Unique view of snowmaking on Sunset trail