Administrator
Staff member
We drove to Key West on Aug. 13 with a lunch stop at Islamorada Marker 88 which Liz knew from a prior visit and then at the only Tesla supercharger in Marathon Key. Liz spotted this while we went for a short walk there.
We met her friends Rich and Kelley and strolled down Duval Street.
Key West is known for unusual decor, like in front of this house.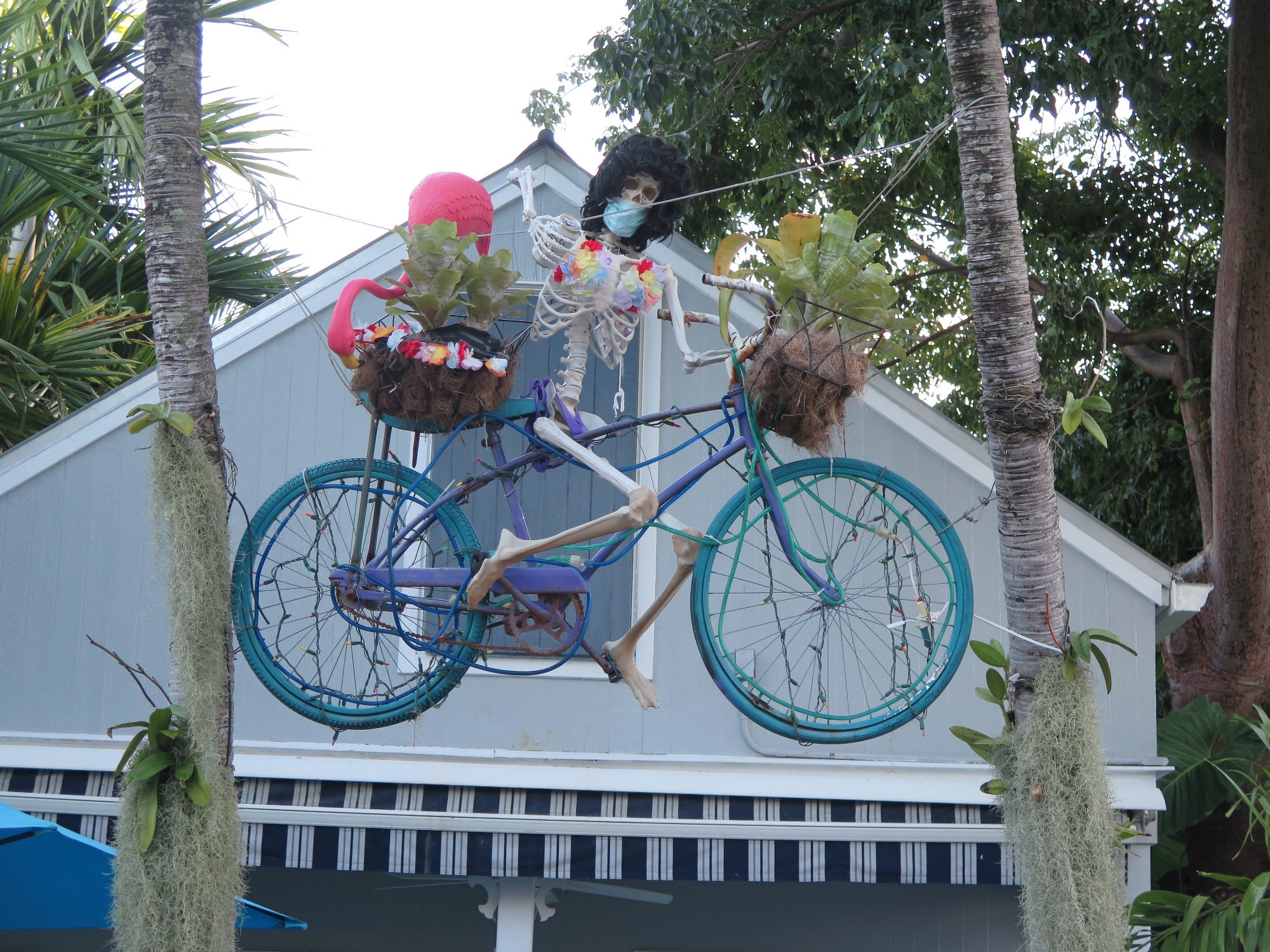 Key West is also known for kitschy T-shirt shops. Here's an amusing example.
This walk was perhaps my most stifling Florida summer heat/humidity experience. I was relieved to get to the water's edge, where there was a little breeze and an impressive sunset.
Liz and I had dinner about 9:15, outdoors but under a fan and more comfortable by then.
Later Liz briefly unmasked herself for this picture.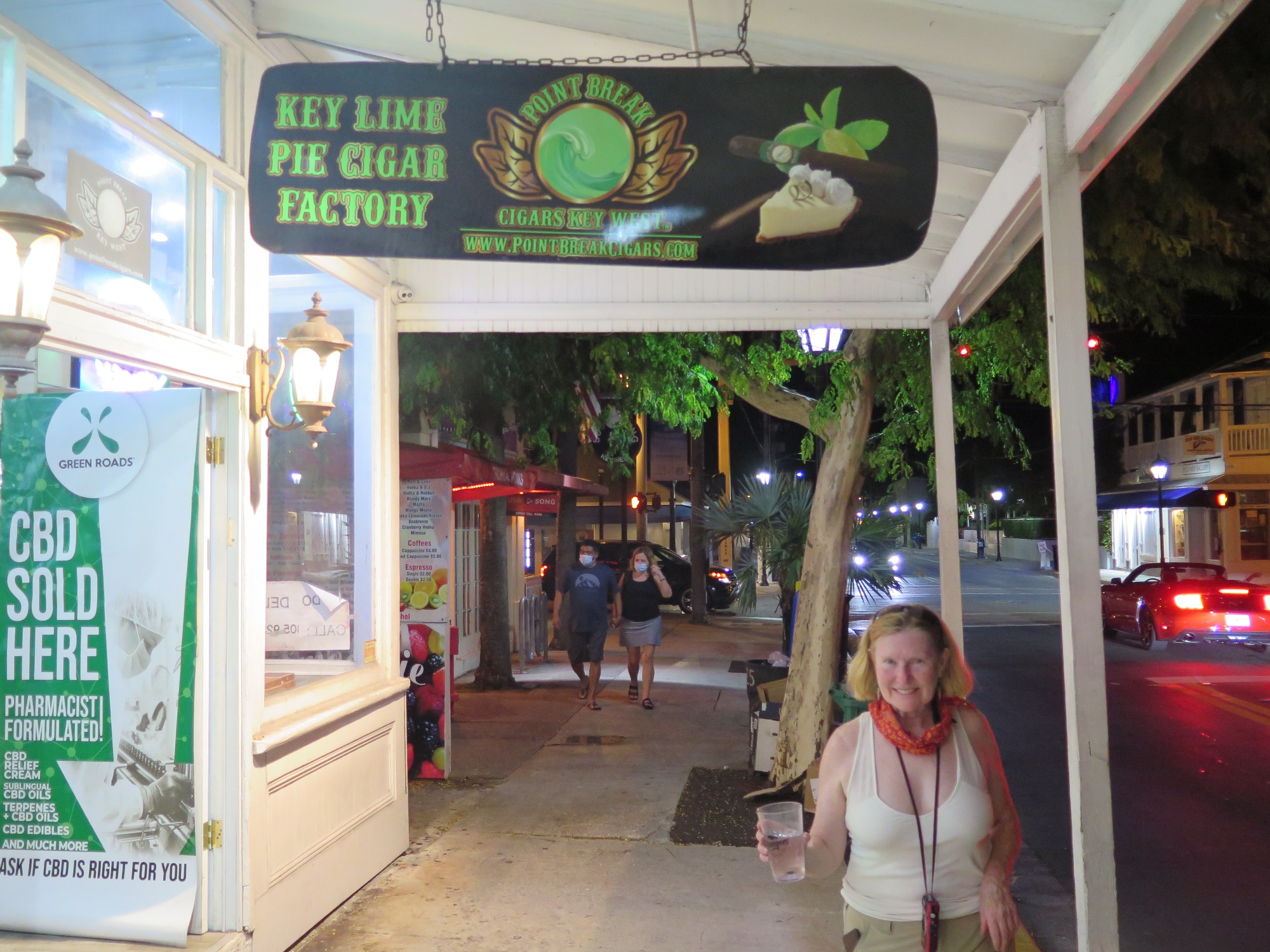 But she was asked to put her mask up by a security guard when we left dinner. The Keys have the strictest mask regulations we have seen, enforcing on the streets as well as inside buildings. In fairness, Key West is touristy and pedestrian density can be high. However Rich and Kelley said it was much quieter than usual, particularly in Mallory Square which used to have many street performers.
With only one road in, Monroe County sealed off the Keys to all non-residents back in March. By May there were almost no COVID-19 cases, so internal life became fairly normal. But the Keys are dependent upon tourism so they let outsiders in again in June. With hotspot Miami being the closest source of visitors, it's no surprise that the regulations are strict here.
After our
day in the Dry Tortugas
, Liz wanted to relocate to a quieter "old Florida" part of the Keys. This is the area 20-30 miles short of Key West. We went scuba diving on Saturday morning to Looe Key. There's a long boat channel dredged from the dive shop out to the open water.
It's lined with vacation homes and private boat docks. We noticed this setup on other keys too.
The Looe Key marine preserve has a reputation for decent coral and fish life considering the tourist traffic in the keys. It's extremely shallow so Liz was able to use her standard waterproof camera as we never went deeper than 27 feet.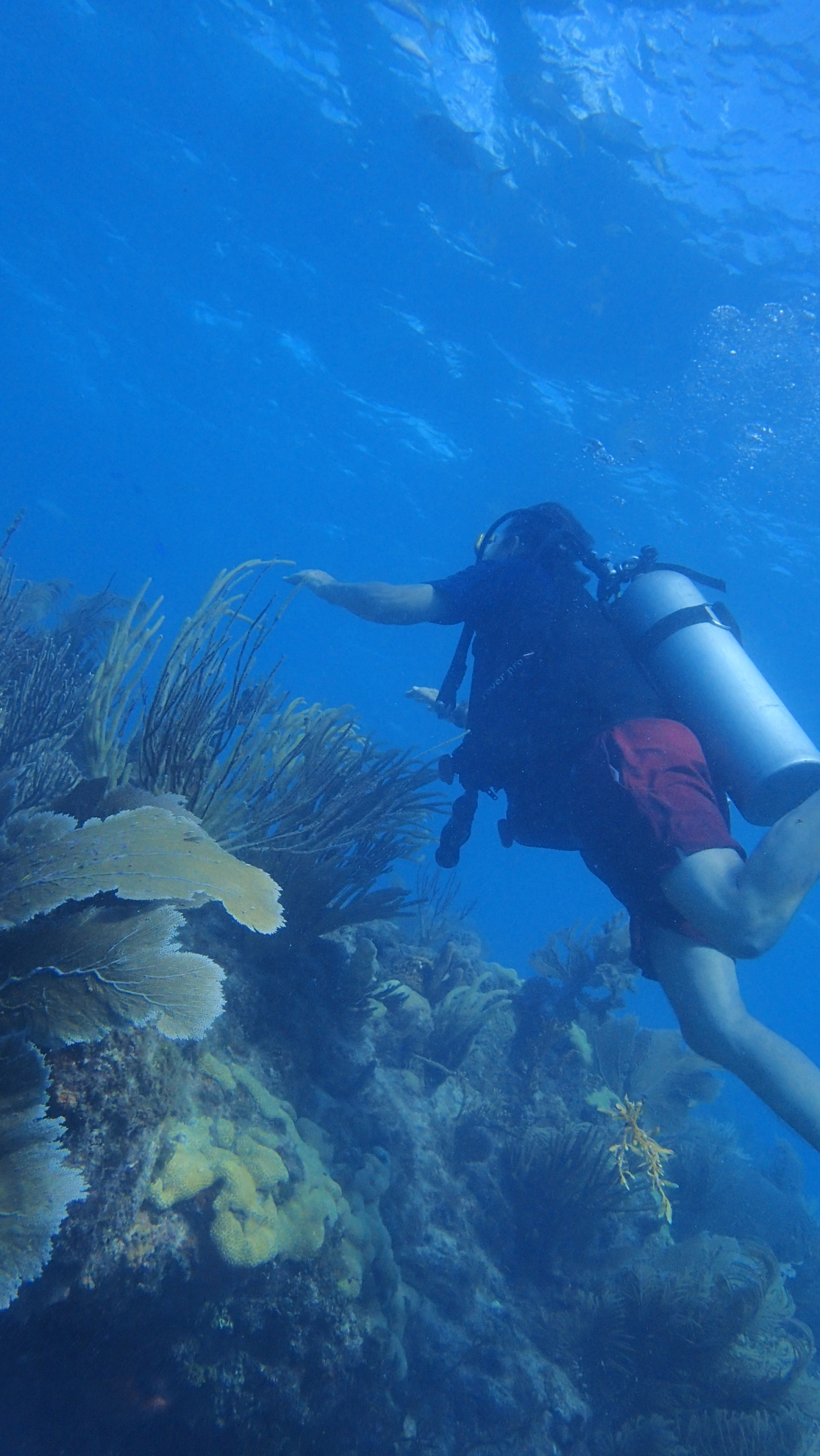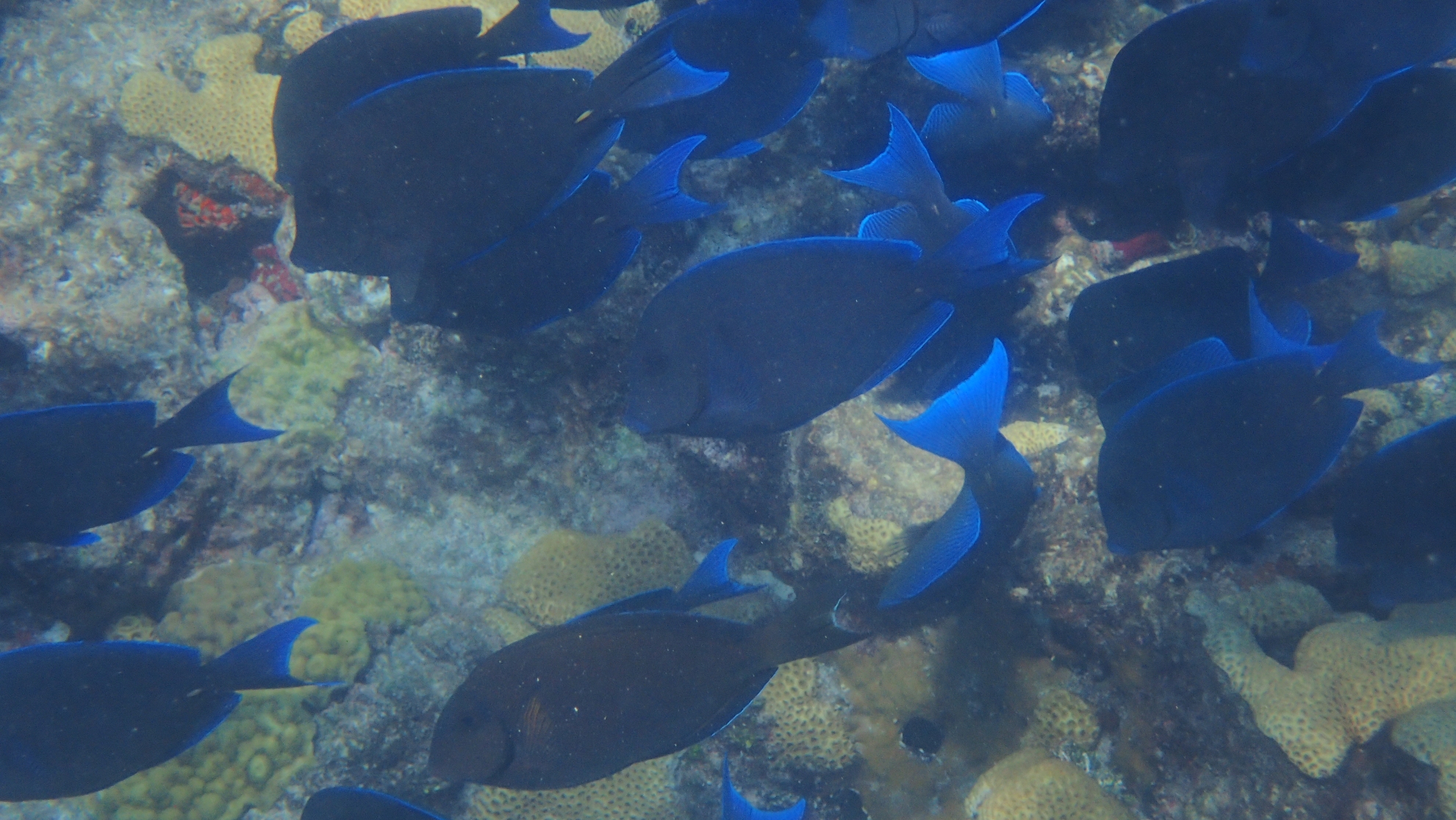 There were many colors of parrotfish in particular.
This is an excellent snorkeling area too with the reef being so shallow. There were quite few boats out, but once underwater Liz and I saw few other people.
We stayed at Parmer's resort on Lower Torch Key.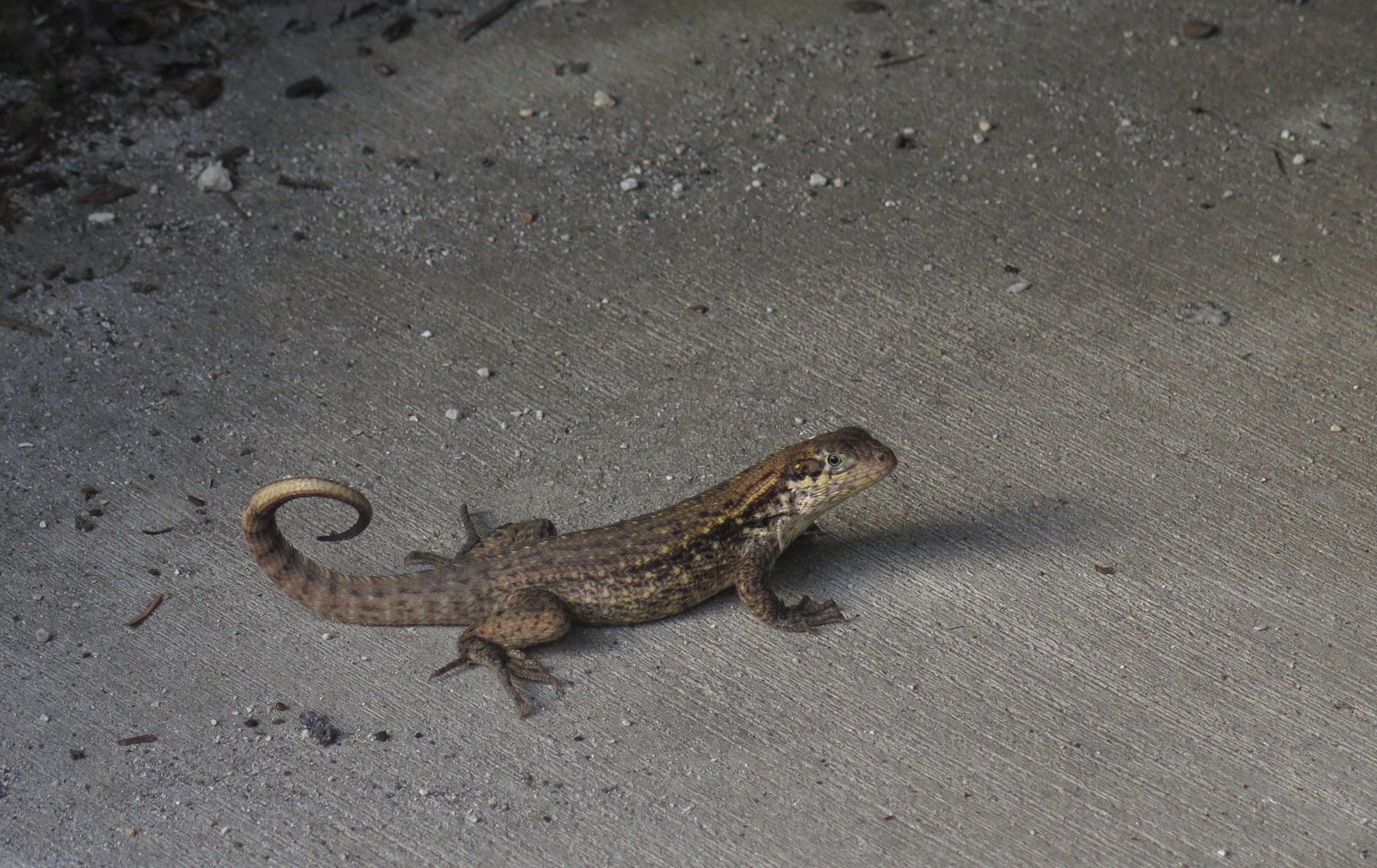 Late in the day we explored Middle and Upper Torch Keys. These dead trees are probably from Hurricane Irma, which hit this area as a Category 4 in 2017 and destroyed over 500 houses.
There were lots of mangroves at water's edge.
One homeowner built this tiki bar for better views.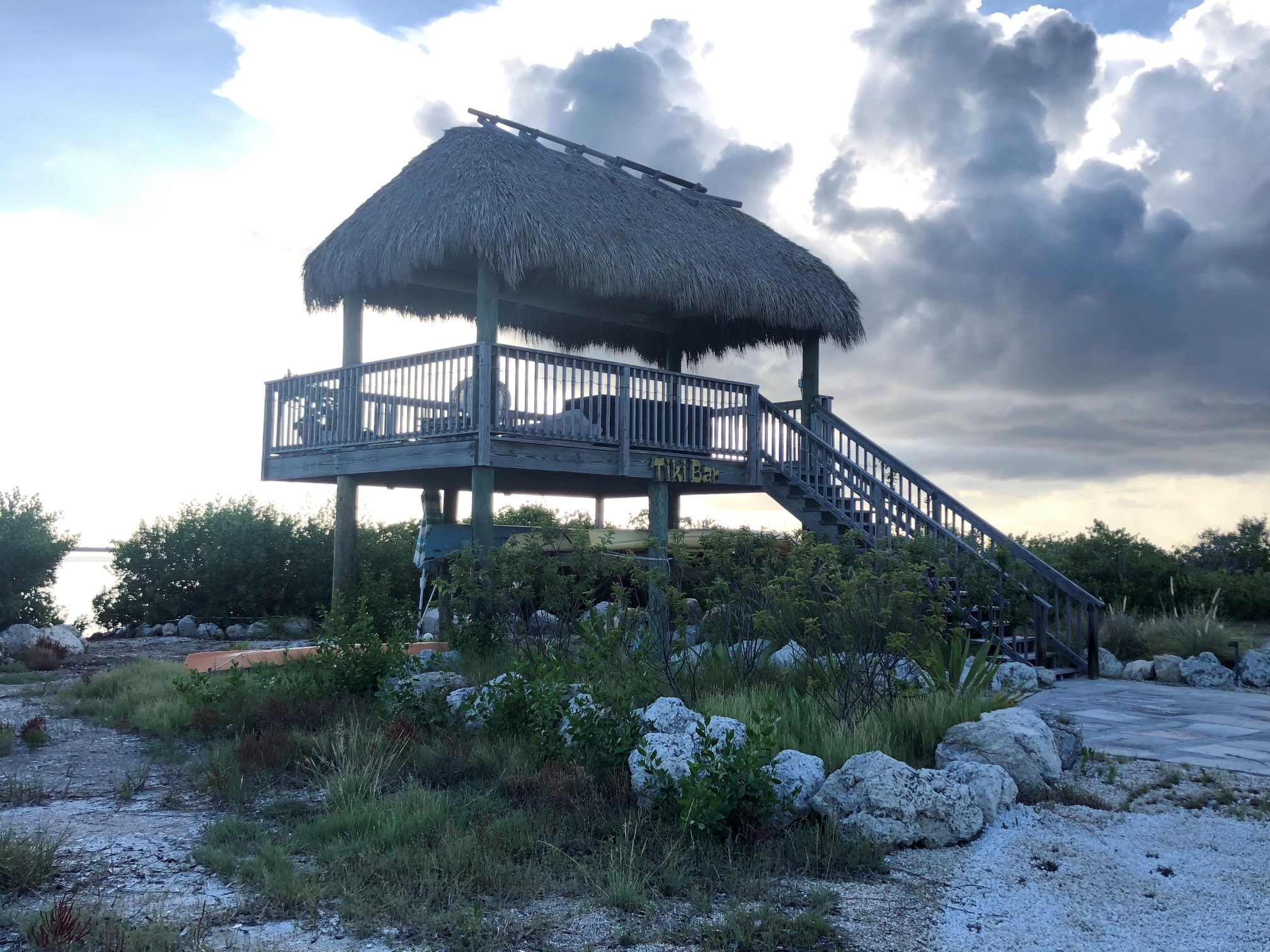 This was a familiar view late in the day during our Florida summer.
We had an excellent dinner later on next door Big Pine Key.
This was our only indoor meal of the Keys trip. There have been some others, both in Florida and on the way home, but it seems most have been at early or late uncrowded times. In Miami-Dade County, only outside dining is permitted. L.A. County once we got home is also outside dining only.
On Sunday we stopped at Big Pine Key's Blue Hole, a rare freshwater pond in the keys.
Red dragonfly: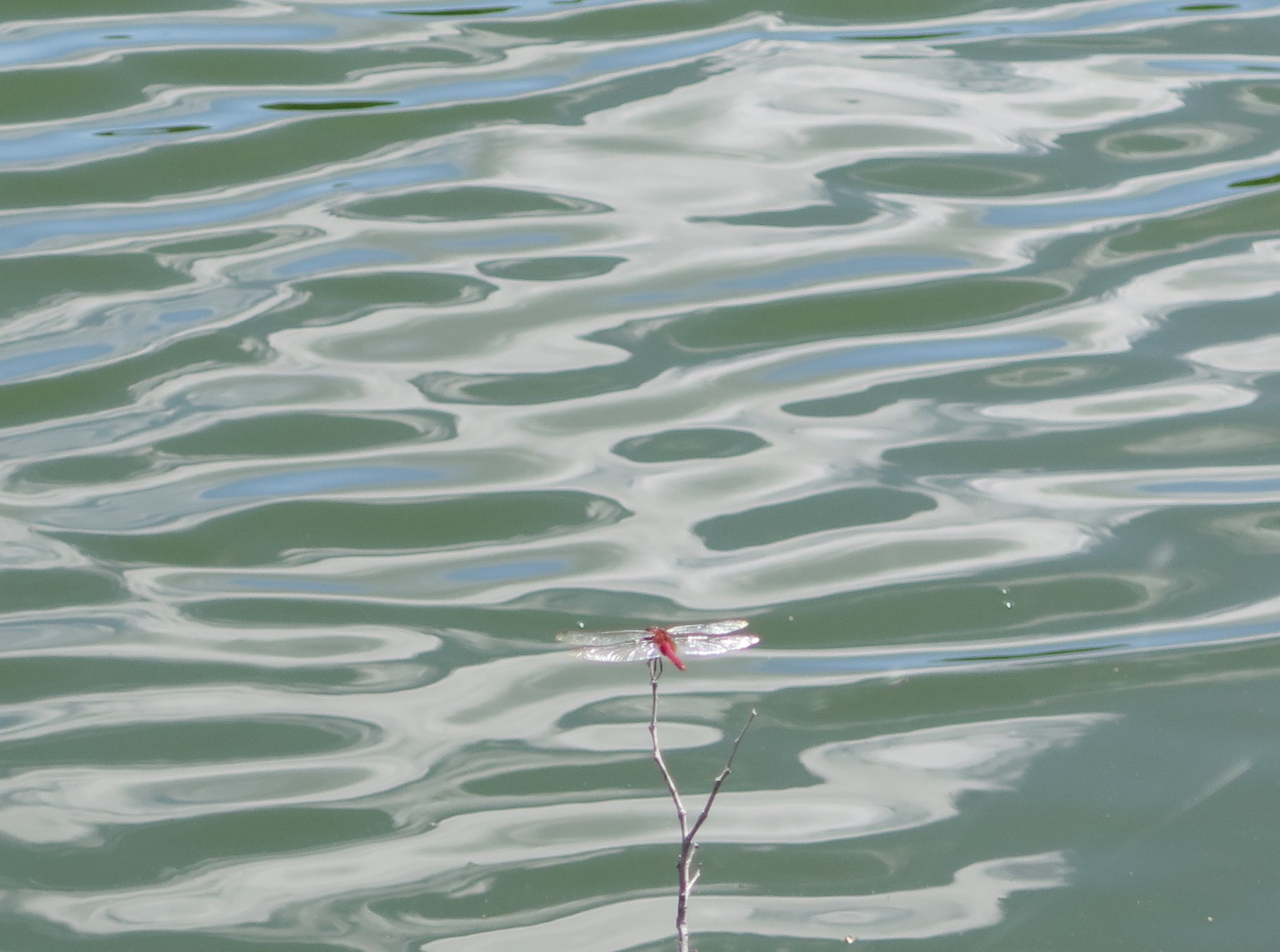 On the way out of the keys, here's a swimming beach on the left and broken section of the old Overseas Railway at right.
Many sections were destroyed in a 1935 hurricane so the railway was never rebuilt.
Henry Flagler, who built the rail line down the east coast of Florida in the 1890's and then that extension into the keys, is probably the guy at far right in the "Mt. Lushmore" mural on Marathon Key.
Ernest Hemingway, FDR and Al Capone are the other famous bar patrons. We don't know who is second from left but Liz guesses Jimmy Buffett.
We rejoined Rich and Kelley at their Naples home and took a sunset cruise.
Out in the gulf we cruised past this beach where Liz and I took a swim the next morning.