Administrator
Staff member
Today we got to ski Chamonix's finest area, Grands Montets. There's a 2,000 foot tram from the valley to Lognans. From there a 2,000 vertical HSQ, a 2,600 vertical gondola and a 4,200 vertical tram ascend consistently pitched north facing alpine terrain. In mid-February it is completely shaded until 11AM and retains a smooth packed powder surface despite no major storms for over a week.
Here we await the upper tram. The HSQ is under the tram and the gondola is at far right.
At the top of the tram is an observation deck at 10,700 ft. from which we have a great view of the Aiguille de Midi and Mont Blanc.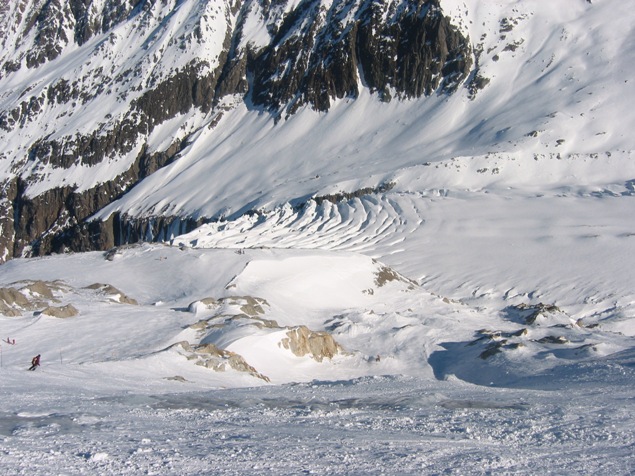 Our first run is east towards the Argentiere glacier. Our guide Vincent leads the way at left. There is lots of room to spread out and ski great snow despite the glacial ice outcropping in the foreground.
We had a big group on this picture perfect day, so I took off on my own to squeeze in 2 gondola runs before lunch.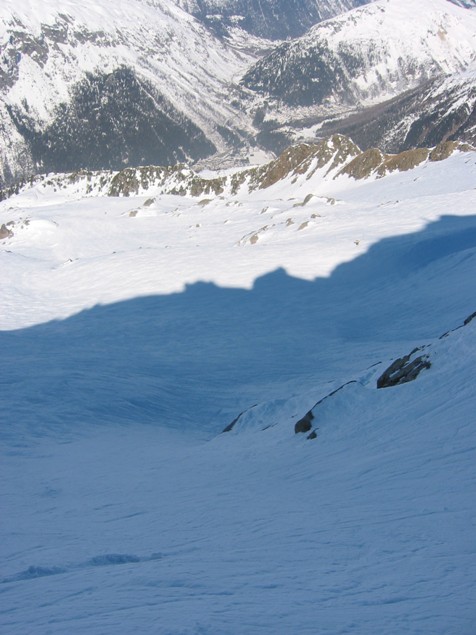 On the second of these I took a very exposed traverse over cliffs to reach a steep bowl entry to Combe de la Pendant.
It's about noon now and I'm just reaching the shade line after about 2,000 vertical of skiing. I've got another 1,000+ to go to the Retour Pendant chairlift at the end of the sunny piste below. Note the lack of people out here despite British and 1/4 of French school holidays this week.
After lunch the guides led most of us up the tram again.
They gave us harnesses to wear as we were skiing on the Argentiere Glacier and that makes it easier to retrieve anyone who falls into a crevasse.
Here we ski a steeper line with the head of the glacier in view at upper left.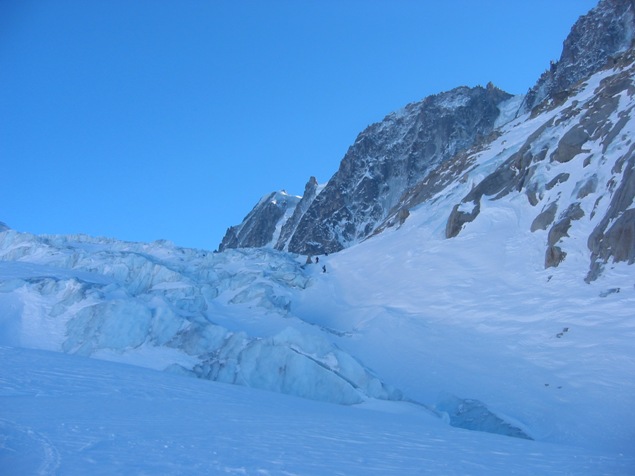 Farther down we ski next to an icefall.
Two of us diehards were up for a final tram run with guide Jean-Marc.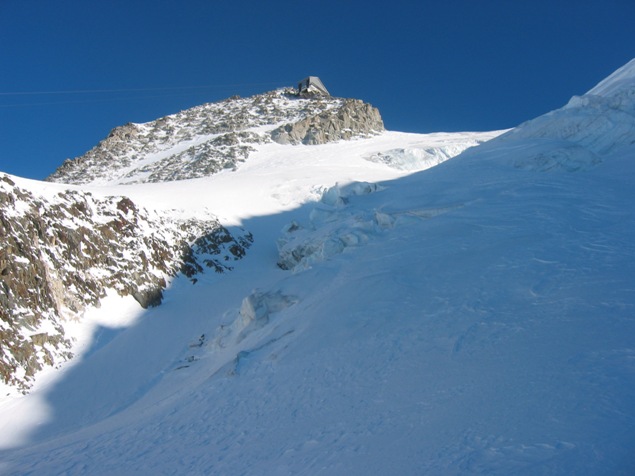 This time we went west from the tram station into steeper and more exposed terrain. The snow was excellent but having a guide is still highly desirable to avoid glacial outcroppings, fracture lines, etc.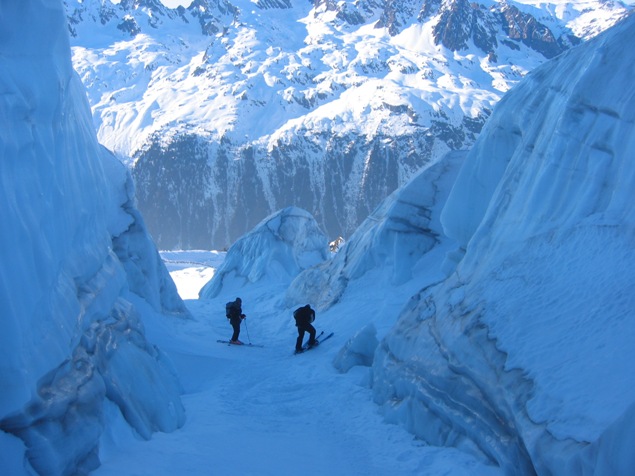 For added interest Jean-Marc found a crevasse where we could ski inside!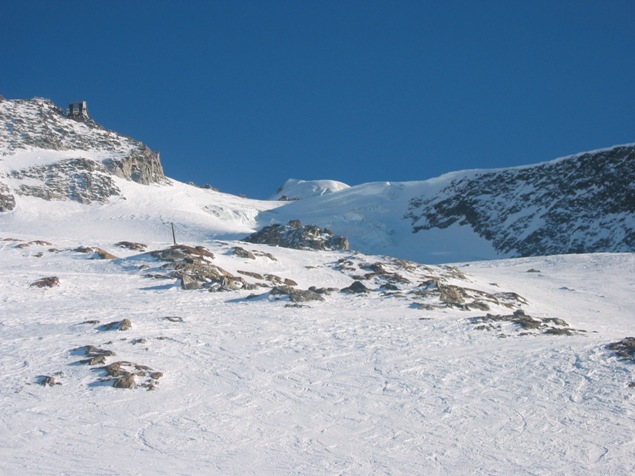 Here's a view after we have skied about 3,000 vertical. You can see a large patch of glacial ice above and to the left of the large rock in the middle of the picture. We saw someone slide down that ice but have no idea what happened as we were so far below.
This time we skied all the way to the bottom for a total of 6,000 vertical in one run, the longest of my ski career ... until tomorrow.