Heavenly only ran to Canyon on CA side and even that closed for a short time in AM due to wind. NV ran North Bowl and Olympic. NV side has not opened upper lifts since before New Year's eve storm which had power failures in NV that took so long to fix that water pipes froze in lodges. I skied lowest level of CA ten times: 6 Gunbarrel chairs and 4 Trams. Four of my laps also included Groove chair which accesses Hogback where I skied a lot of untracked. The 12" new snow reported was a little heavy, but enough fell during the day to fill in tracks and it dried out. Avalanche Bowl with a tram tower visible at right.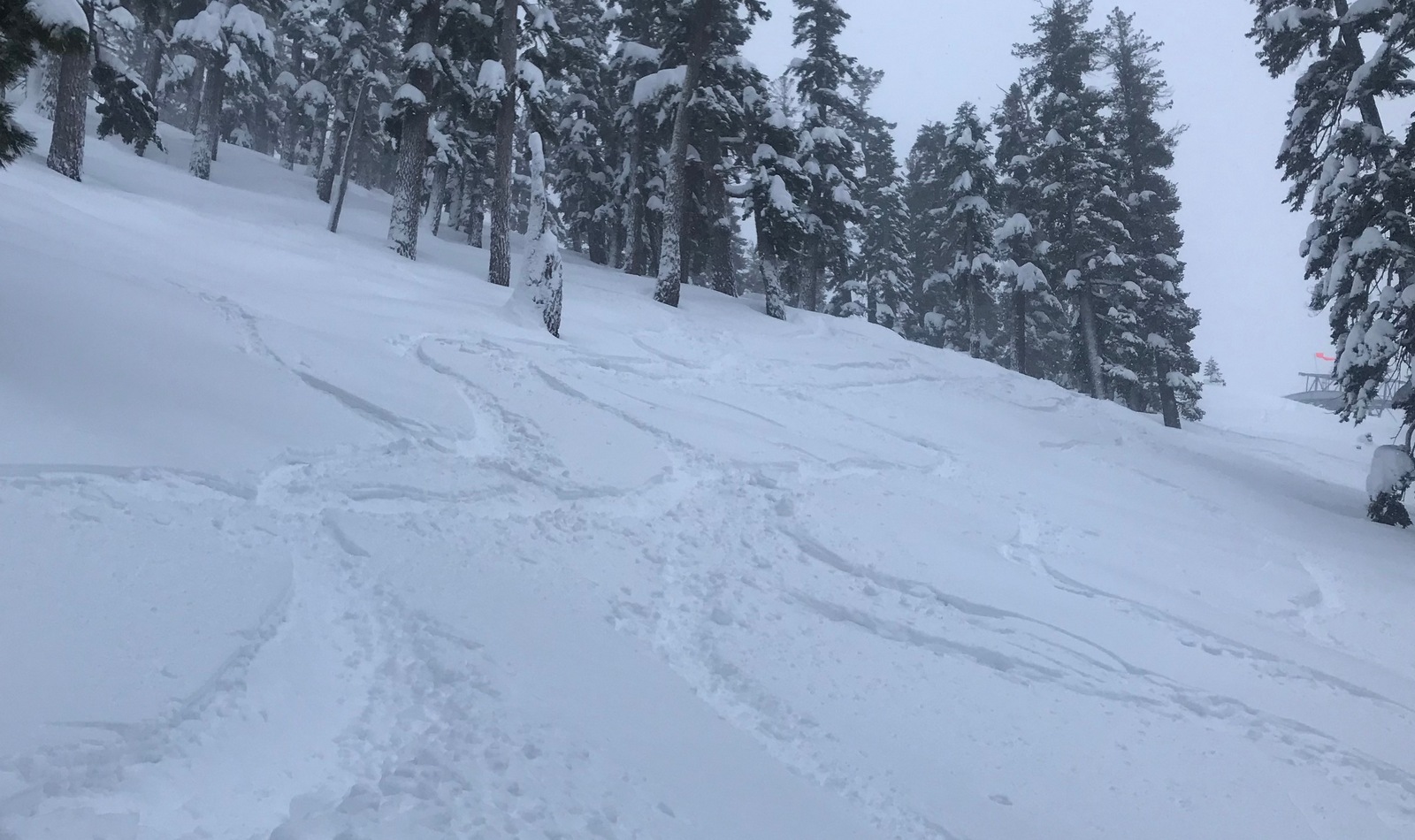 I was first entering this part of Hogsback area. Visibility was good at times with sun almost out, then it would dump again.
My tracks are far left. Taken from Tram. Both routes to Heavenly were closed for a time in AM due to people not making it up the hill. Not sure if they were not 4WD or had worse tires than my 31K miles BFGoodrich's all-seasons that are working well.
Tracks I left at end of West Bowl. Today was my first day of season on my powder skis. Coverage is great all the way to bottom.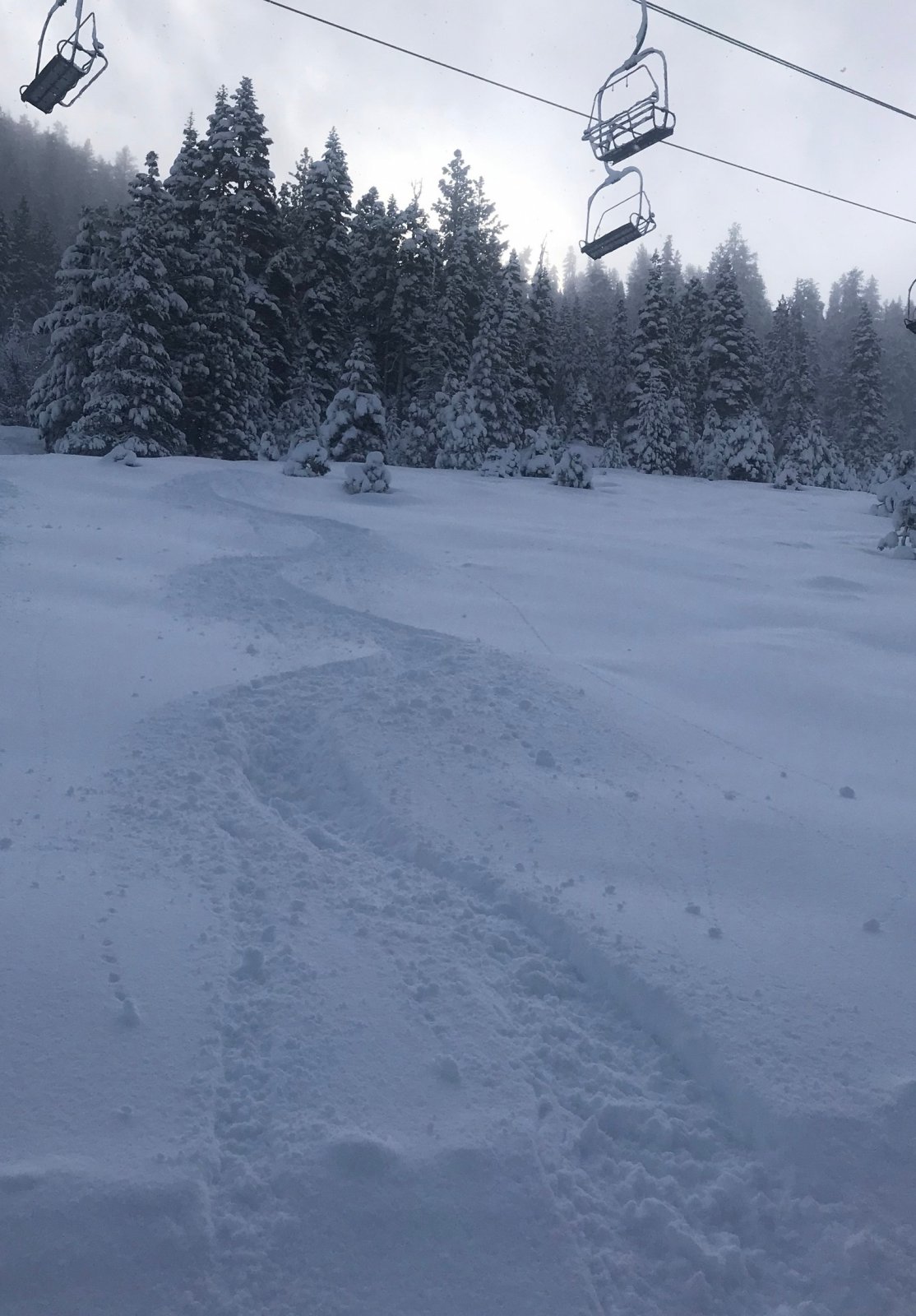 After a quick early break at my SUV that I could easily ski across parking lot to get to, I went to Powder Bowl where I had seven laps during lunchtime lull. There was a lot of steep untracked or very lightly tracked easily found not far from chair. I quit a little after 3 with 23K and after scary (mostly due to people going other way on narrowly plowed road or stalled on steep hill coming up Keller) mile drive back to cabin, I shoveled for two hours to make entrance to driveway a little better and get snow off skylights and edge of flatter roof over bedrooms in back.
It snowed hard most of evening and supposed to continue until midnight. Last picture is a panorama taken from Hogsback with Lake Tahoe (or at least shoreline) barely visible at top right.