Tuesday 1/11 was first day where crowds went away after initial line to get up Gunbarrel and short lines on Ski and Dipper from about 10-11 disappeared. It was my wife's first day of the season as she didn't want to gear up for the less than 2 hrs. I skied at Kirkwood on way up on Mon. We met friend I used to work with who has moved to So. Tahoe in line at Gunbarrel not much after 8:30, well before 9 AM opening. We skied a few Sky chair laps, mostly Ridge Run although I got my wife to go down steeper, but very well-groomed Ridge Bowl.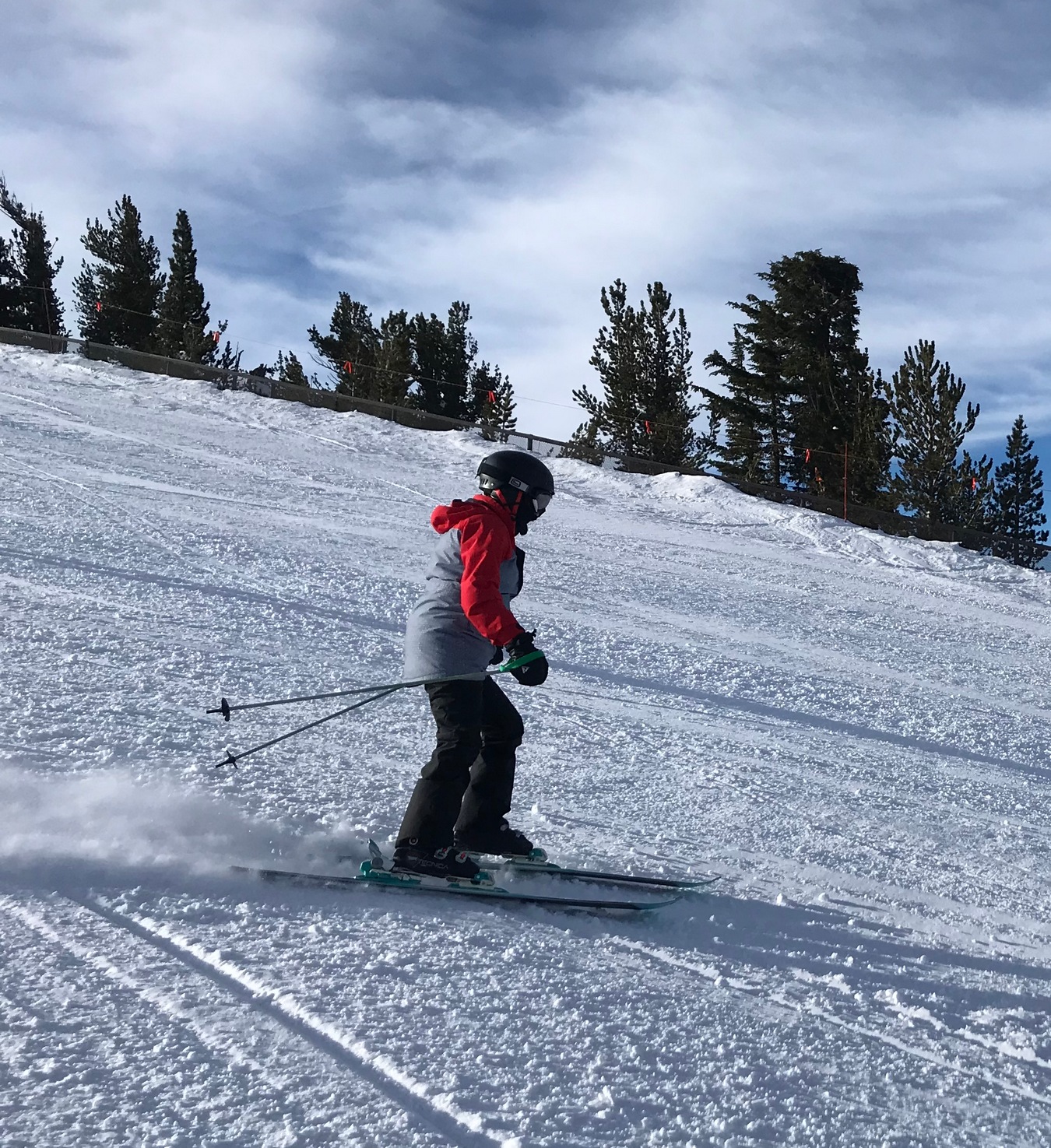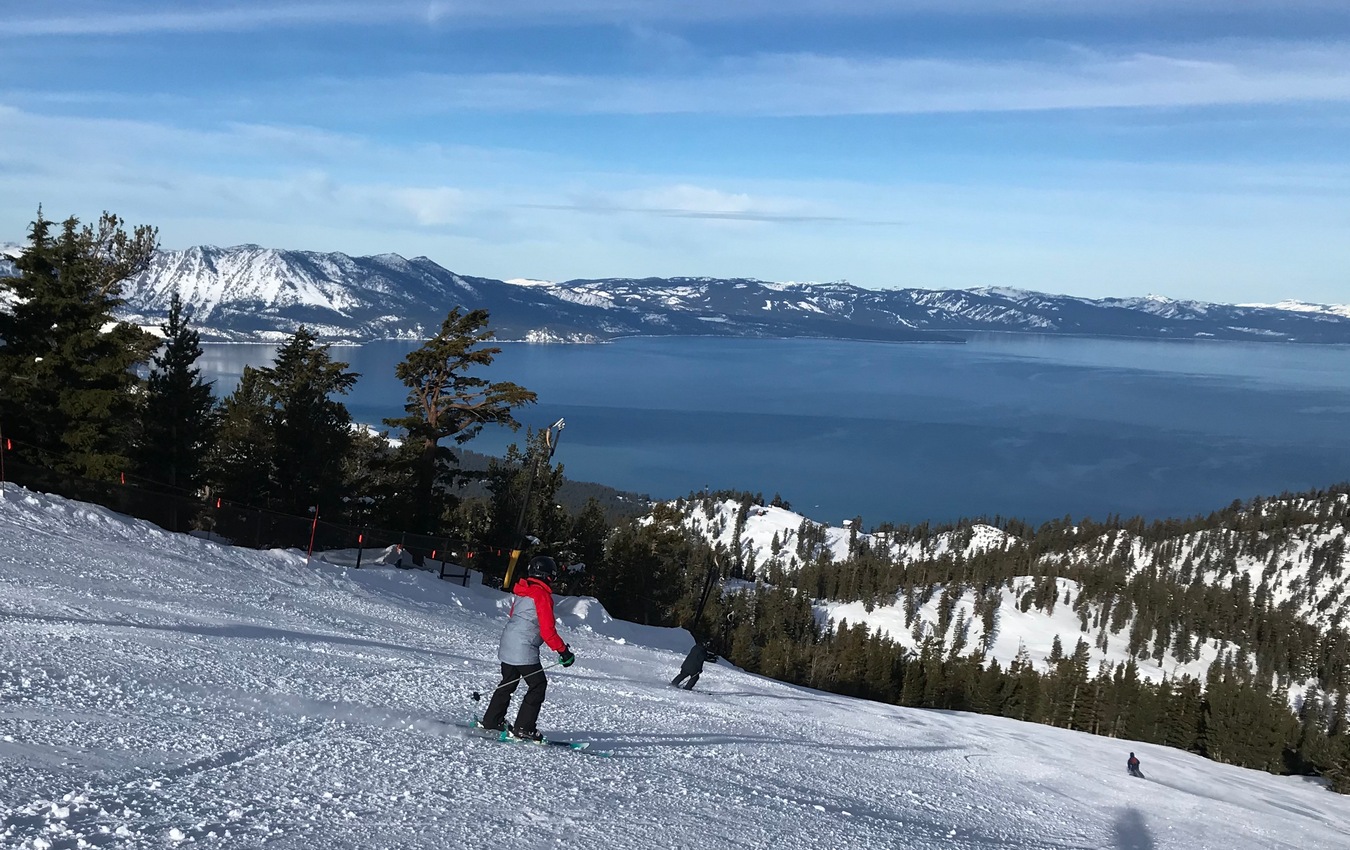 My wife and friend took intermediate route to NV while I skied very good Milky Way Bowl, then left side of the Y in Mott Canyon. I met up with them for a run on Comet, then we all returned to CA via excellent 49er and Tamarack chair. After riding Sky to the top, we skied Ridge (with Bowl option for me) then Mombo and rode Groove. They downloaded Gunbarrel chair while I skied Advanced Roundabout and Pistol to get to where I had parked to put on sunscreen, drop a layer and swap skis.
My friend dropped my wife at cabin while I returned to the top of Heavenly via three lifts starting with tram. Tram operator provided masks for a couple of unmasked customers, but didn't enforce proper wearing. I was wearing N95. Entering NV, I bypassed Milky Way Bowl and skied Inner Outer Limits then Pipeline from Gate A. This was my first time into Killibrew Canyon this winter. I usually ski ropeline on Outer Limits but snow was great on skiers left side and it made it easier to not miss now unsigned Pipeline.
Looking down Pipeline where I don't think sun hits this time of year. Snowless nearly flat Carson Valley about a mile below.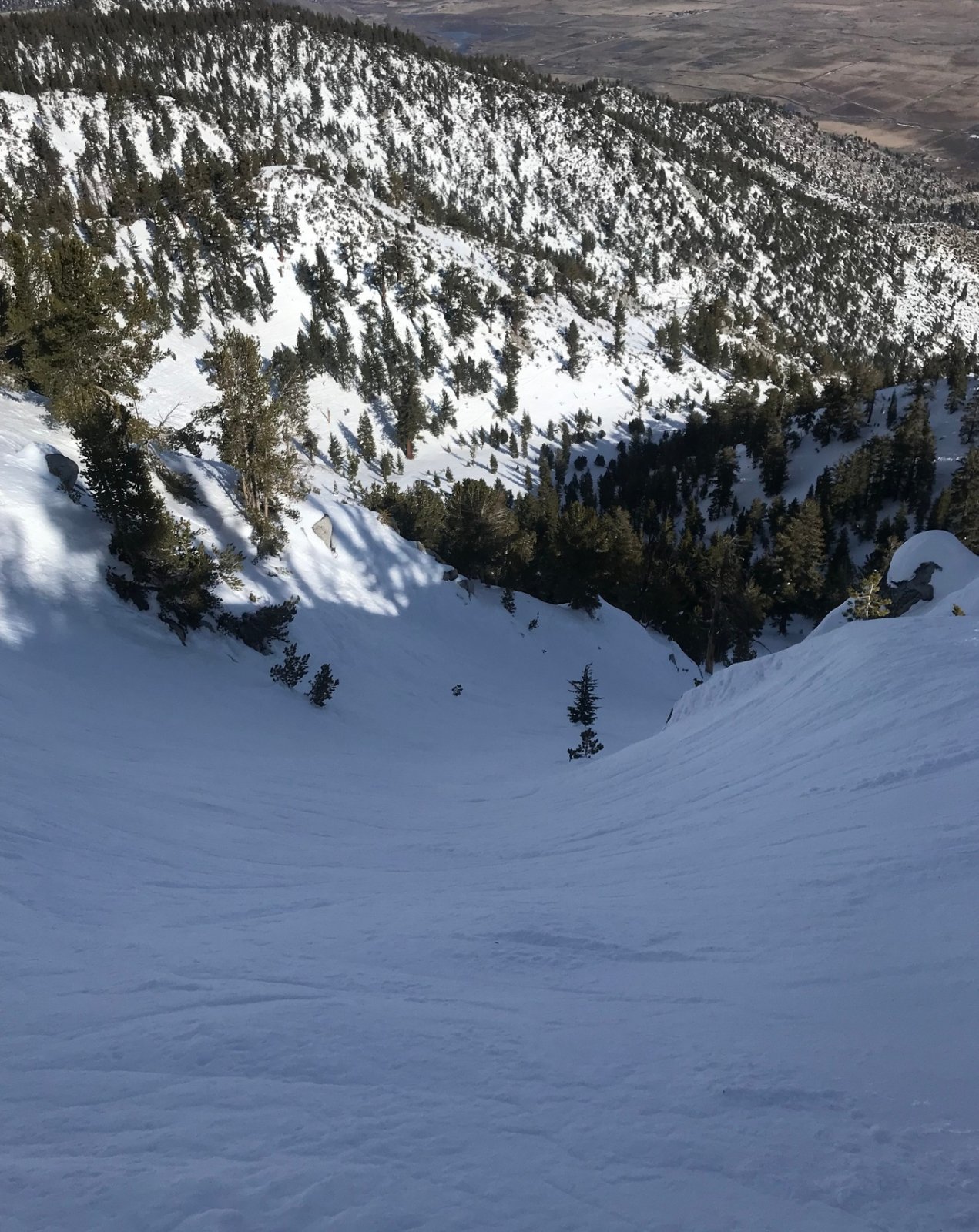 Pipeline still has rock in center below choke for anyone who wants to launch 2/3 of the way down near 40 degree slope. Snow was winter chalk as I don't think the sun can get into it except maybe very early as even though it's E-facing it's mostly shady in mid-Winter.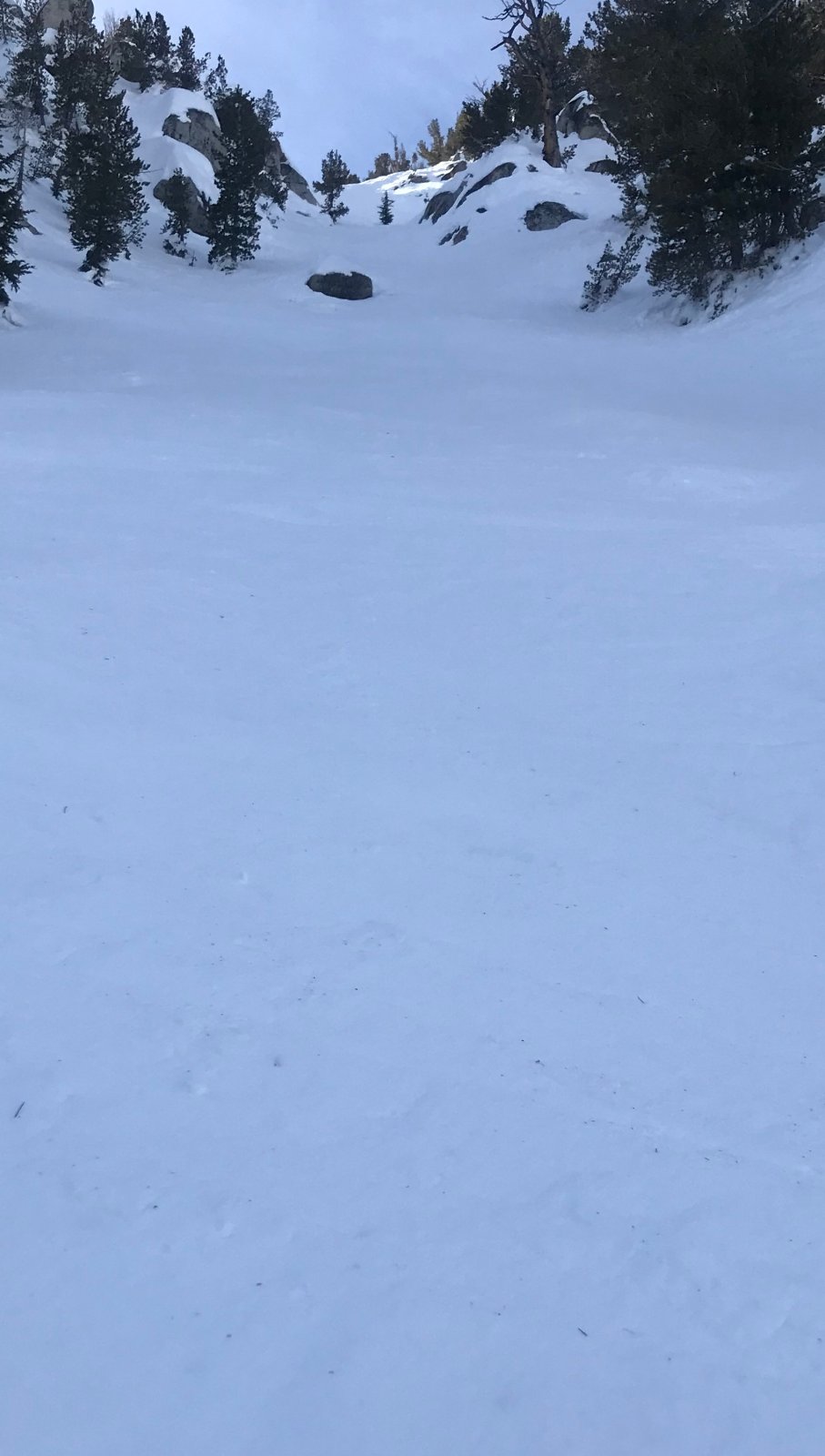 Exit was very thin, but patrollers who came down Pipeline after me shoveled more snow onto this exposed corner on higher exit. Entrance to Pipeline is bowl in center below rock on right on skyline. I thought about trying Boundary Chutes, lookers left as you can get there after skiing best of Pipeline, but they are best done in powder and then you are committed to lower exit.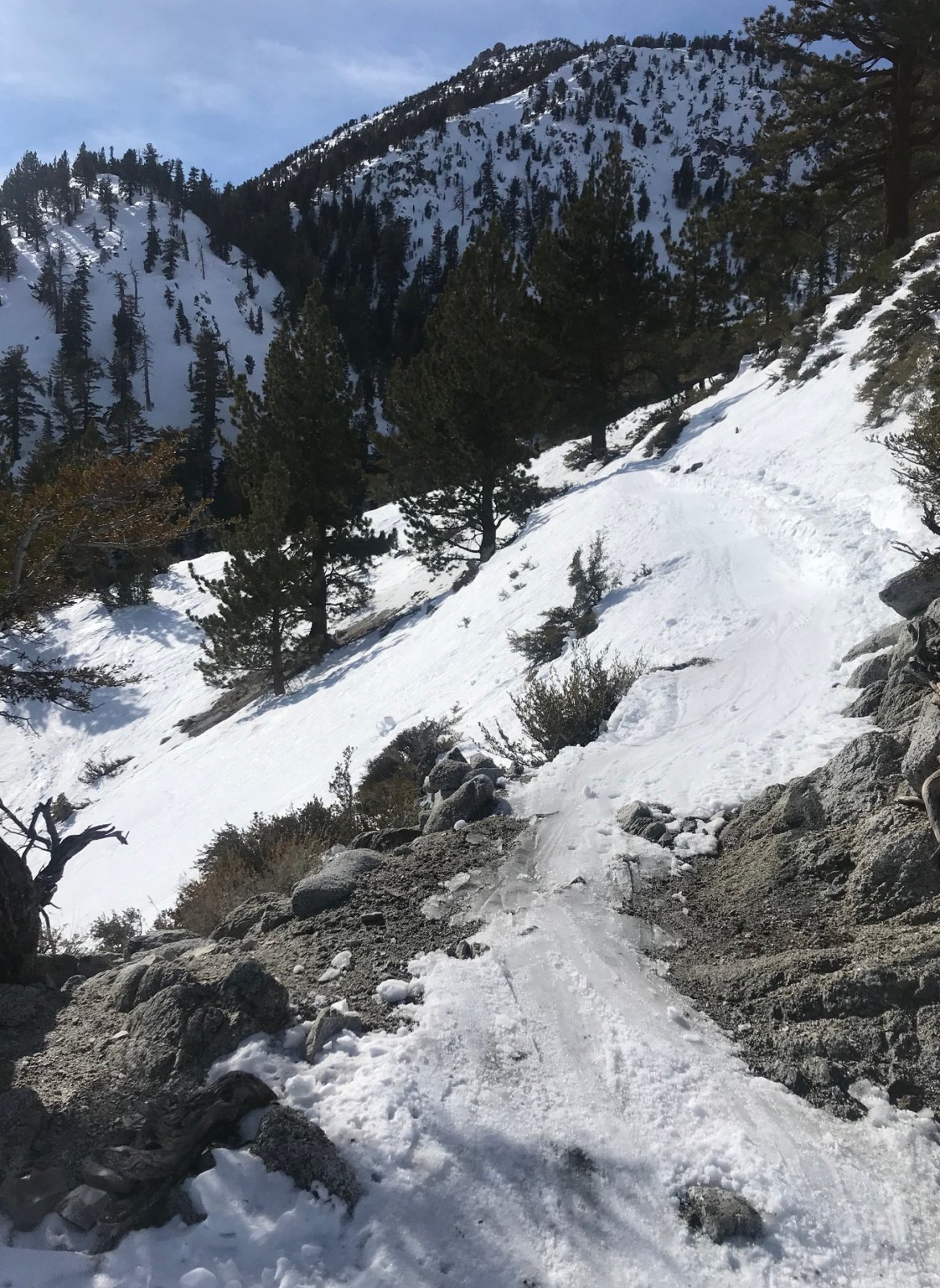 Light got flat in PM due to clouds which also dropped temp. After a gravity run down Motts on Widowmaker, then the ridge between it and Snakes Eyes and riding Mott chair, I skied Nevada Trail to Stagecoach base which I rode. I found good snow in Stagecoach Woods between top of Stagecoach and North Bowl chairs then skied Boulder Chute to North Bowl chair where I had US empanada and beer.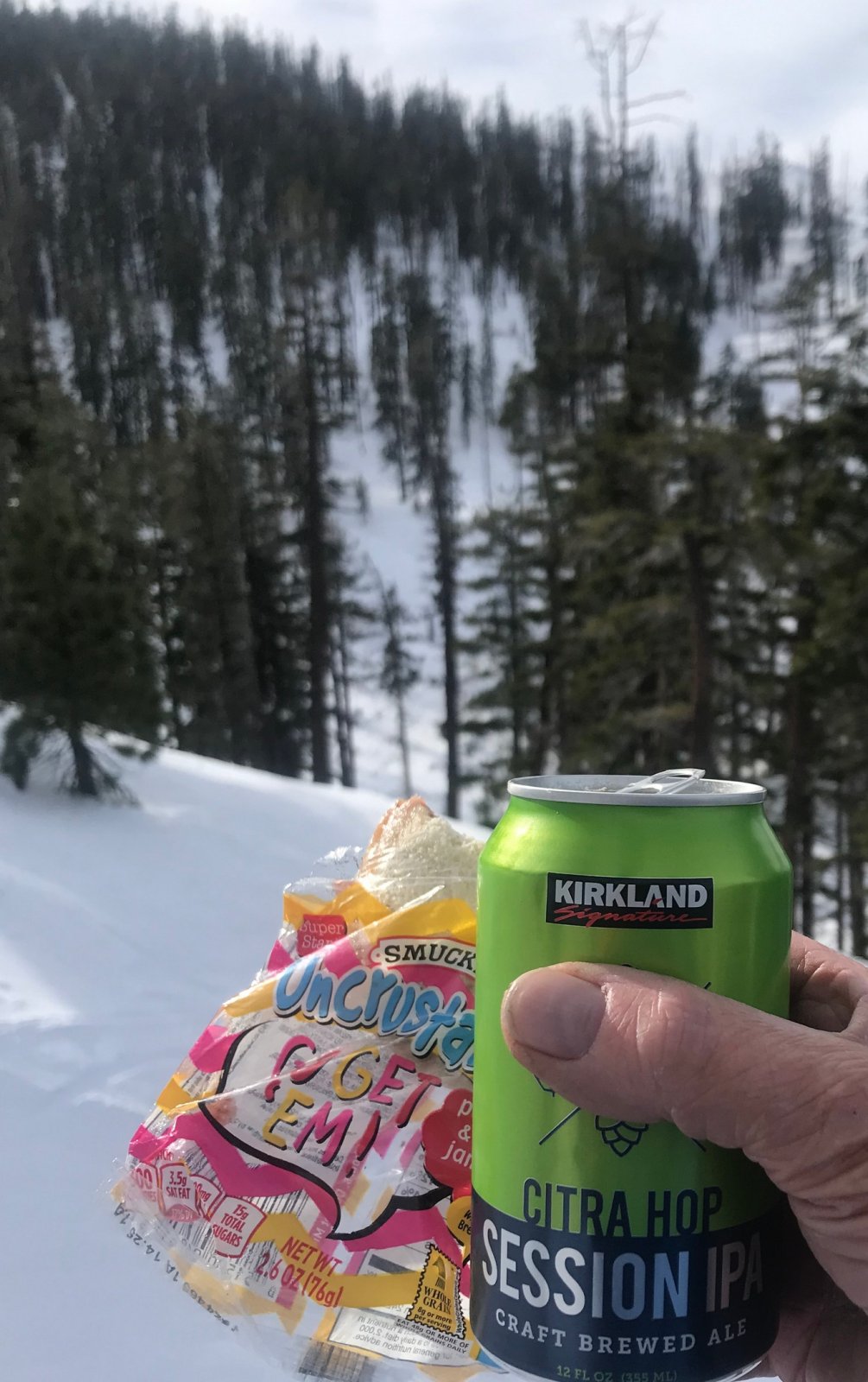 I used Olympic to get to Dipper where I took one lap on Big Dipper run, then skied CA Trail/Maggies Canyon to Powder Bowl where I skied Waterfall. I finished my day taking high entrance above Gunbarrel chair, then skied smooth snow under the top two Tram towers my last run to avoid some of the bumps on Face/East Bowl. I'll have to get a better picture as the mile of bumps are visible from lot behind ours.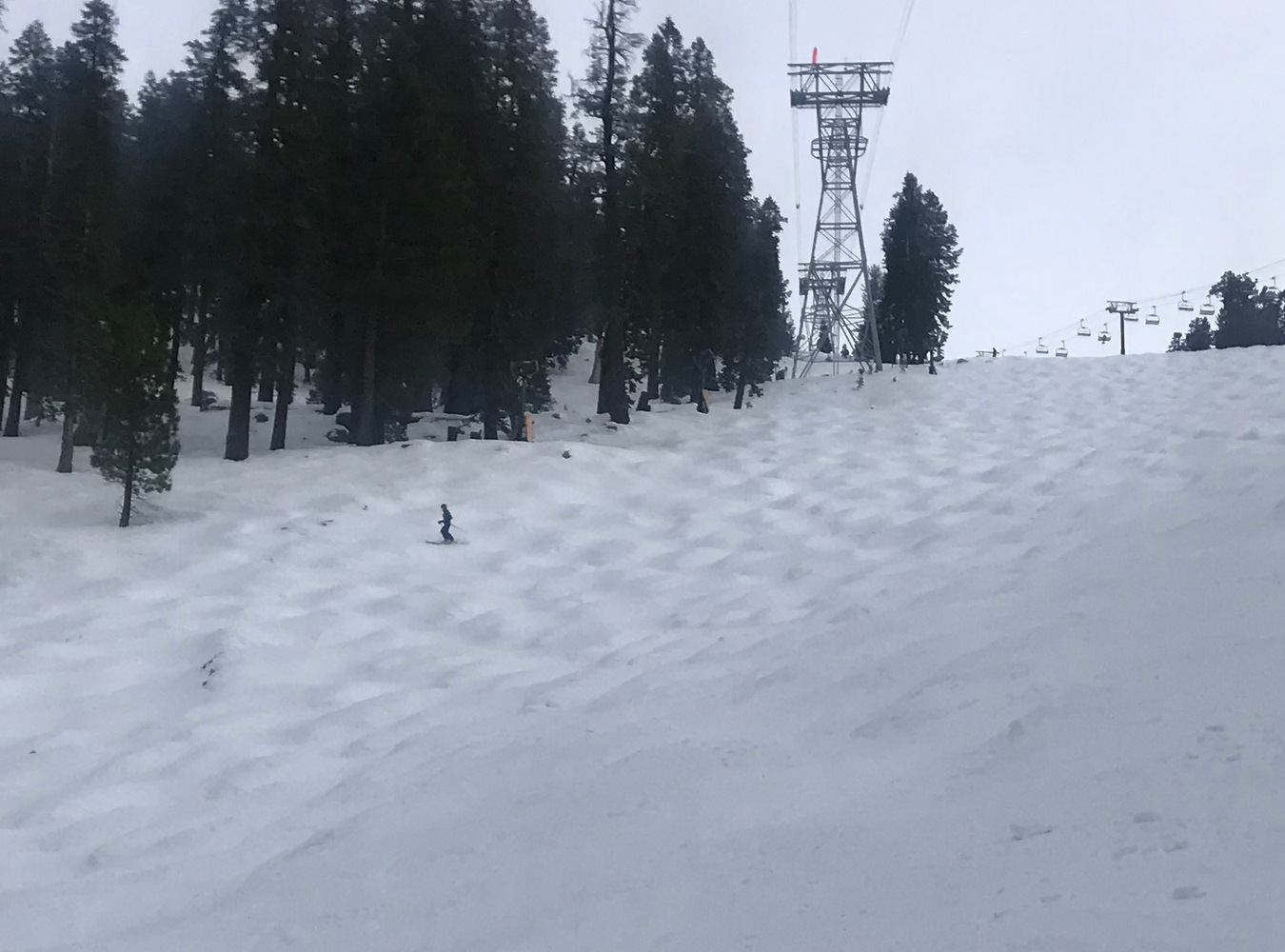 25.3K and I was back at cabin before 3. I will be back for more on Wednesday and Thursday when my Vail Tahoe season will show 6 days at Heavenly and 2 at Kirkwood vs. usually having at least a couple more days at Kirkwood than Heavenly. This is mostly due decent coverage and generally very good snow at Heavenly. I took dog for unleashed post-sunset walk (her 3rd of day) with usual great Tahoe alpenglow.