Next on deck after Eagle Pass was K3 Cat Ski. We were not sure what to expect since I could not find too many reports online. The website is a bit retro -- like straight from the 2000s. ??? I was sure it was going to be a letdown after heliskiing.
Could not have been more wrong.
K3 is required to pick everyone up from their accommodations since the road is crazy stupid getting up there. It's an old logging road that is heavily snow compacted. No signage really. But the valet service was nice - lowered stress. Our driver Craig explained late in the trip that K3 had messed up reservations, so we would be getting our own private cat! Also, the owner of K3 - Dave - would be driving our cat. Our guide turned out to be a lead guide who had been with K3 since its inception in 2007? Major score - a gift from heaven! No need for masks and Covid protocols.
K3's tenure is from the Trans Canada highway directly up to the boundary of Mustang. Dave finally built a lodge for 2020. Really only the first 2 zones/bowls of their tenure are accessible to day skiers and lodge skiers. Dave has plans to add 2 more lodges in the northern terrain near the Mustang boundary in order to take advantage of his entire tenure. The terrain we skied faced primarily east and south. We skied fire burn, bowls, cedar glades, chutes, etc. Dave also took us to the summit - generally not available in typical weather.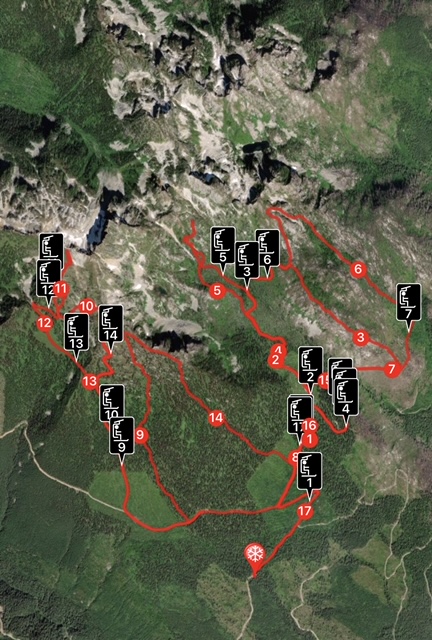 Starting the day below the inversion
The beauty of your own cat
Pic of the east side of the front bowl
Gully which we would ski later
The burnt trees were fun - slalom poles. We took a few runs in this area since the snow was quite good.
We then looped to the west side of the tenure to access glades, chutes, and the summit.
Checking out chutes from the false summit: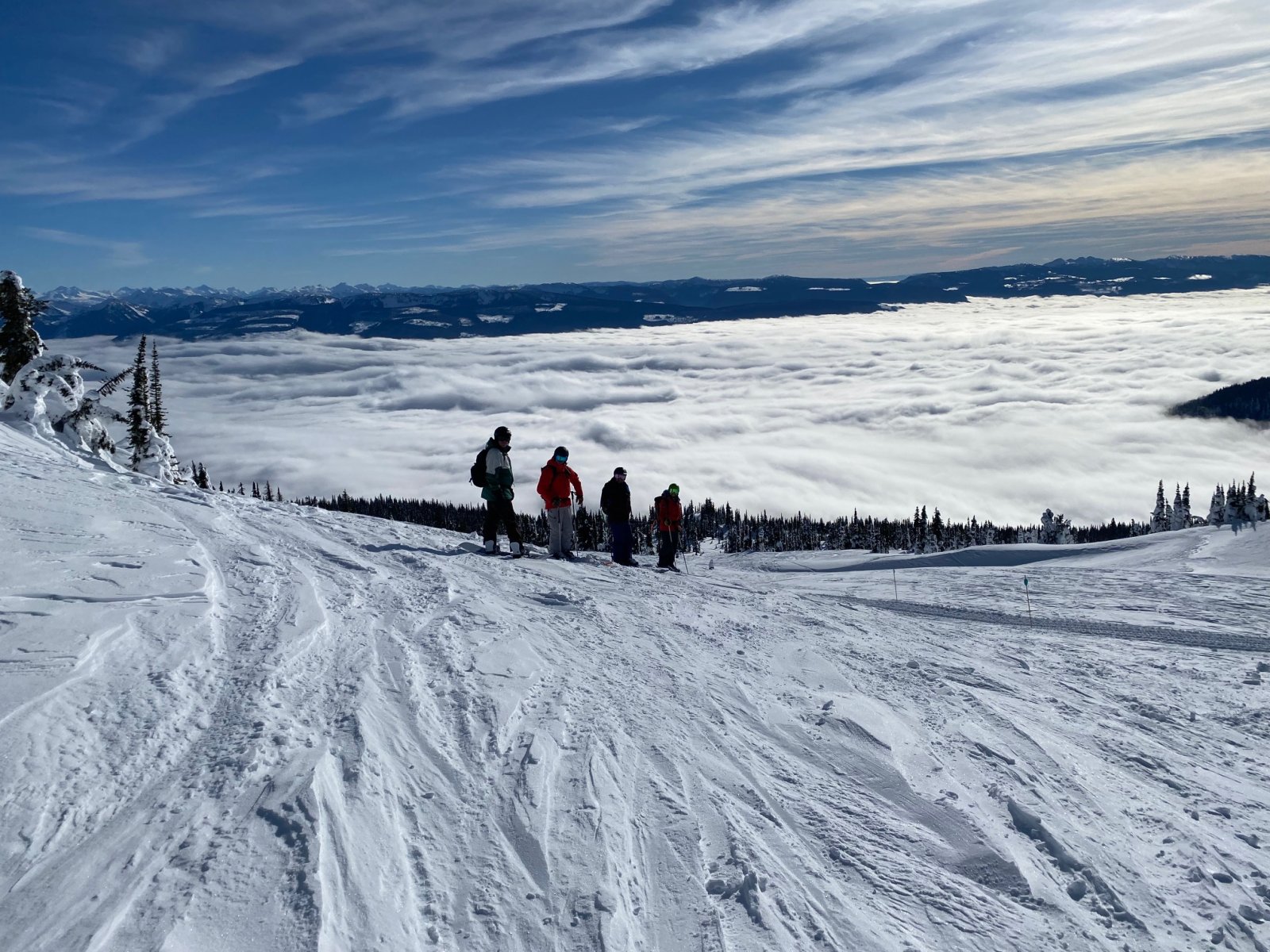 True summit of K3 - 7400 ft
Looking north towards Mustang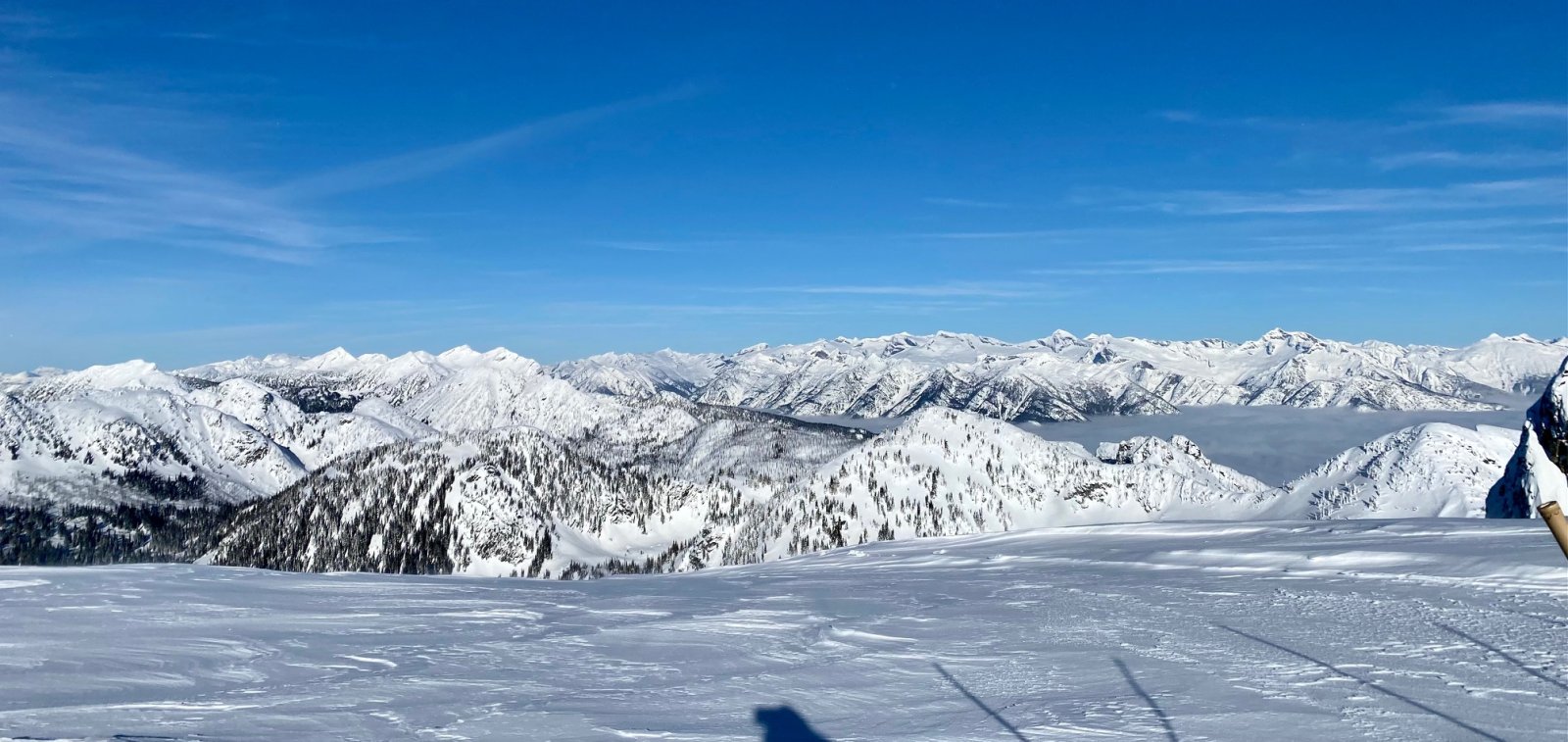 Chutes off the top
We called K3 later to buy a T-shirt. They said NO - we will just send one to you!
Overall, K3 was a great day cat ski operation. I would highly recommend it.