Administrator
Staff member
On July 17 we drove out to Kata Tjuda. We took our time as the Uluru day started before sunrise and ended about 11PM after the Field of Light. Here's the map of Kata Tjuda.
We knew the sunrise viewing area wouldn't be worth getting up early to see in winter with the sun rising in the NE. But we stopped there briefly to get the lengthwise view of Kata Tjuda.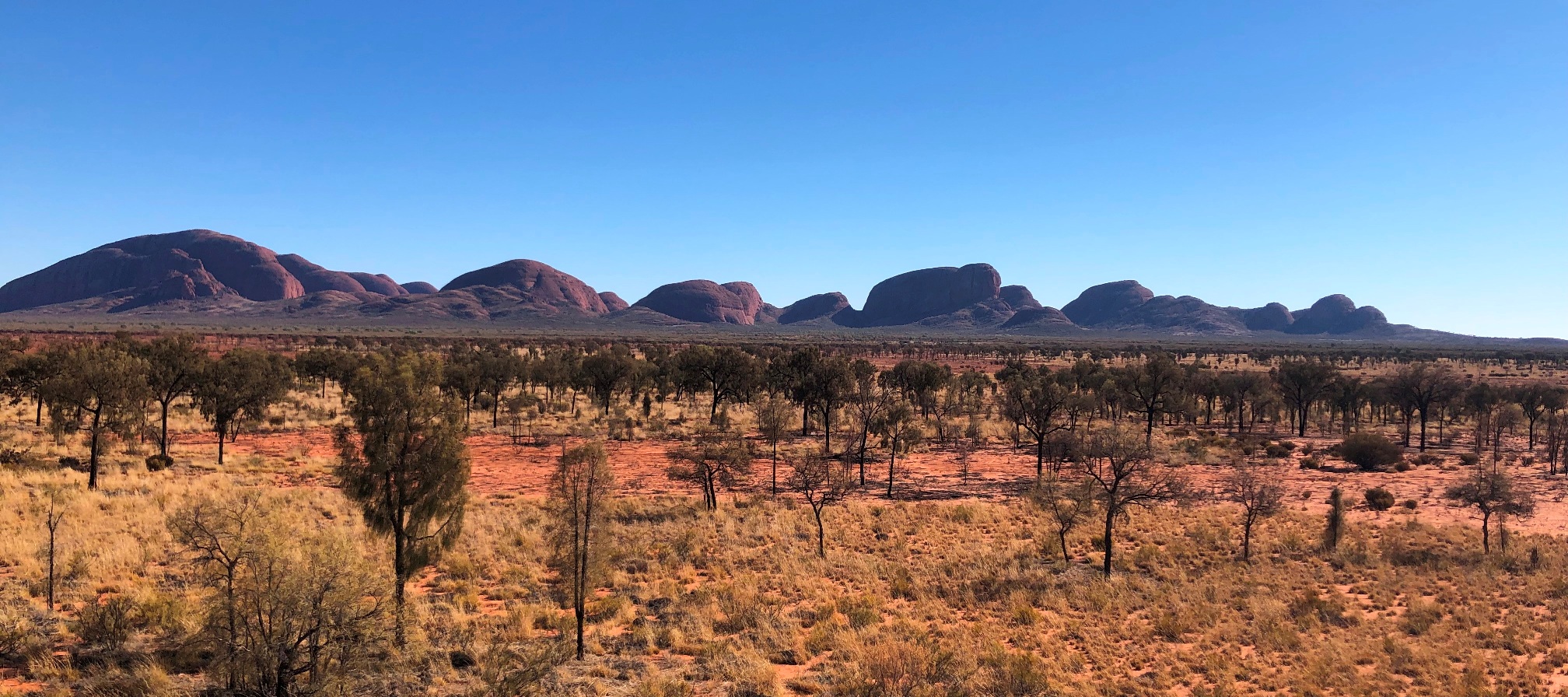 View driving in from the west:
Closest dome to the Valley of the Winds trailhead, about 11:30AM: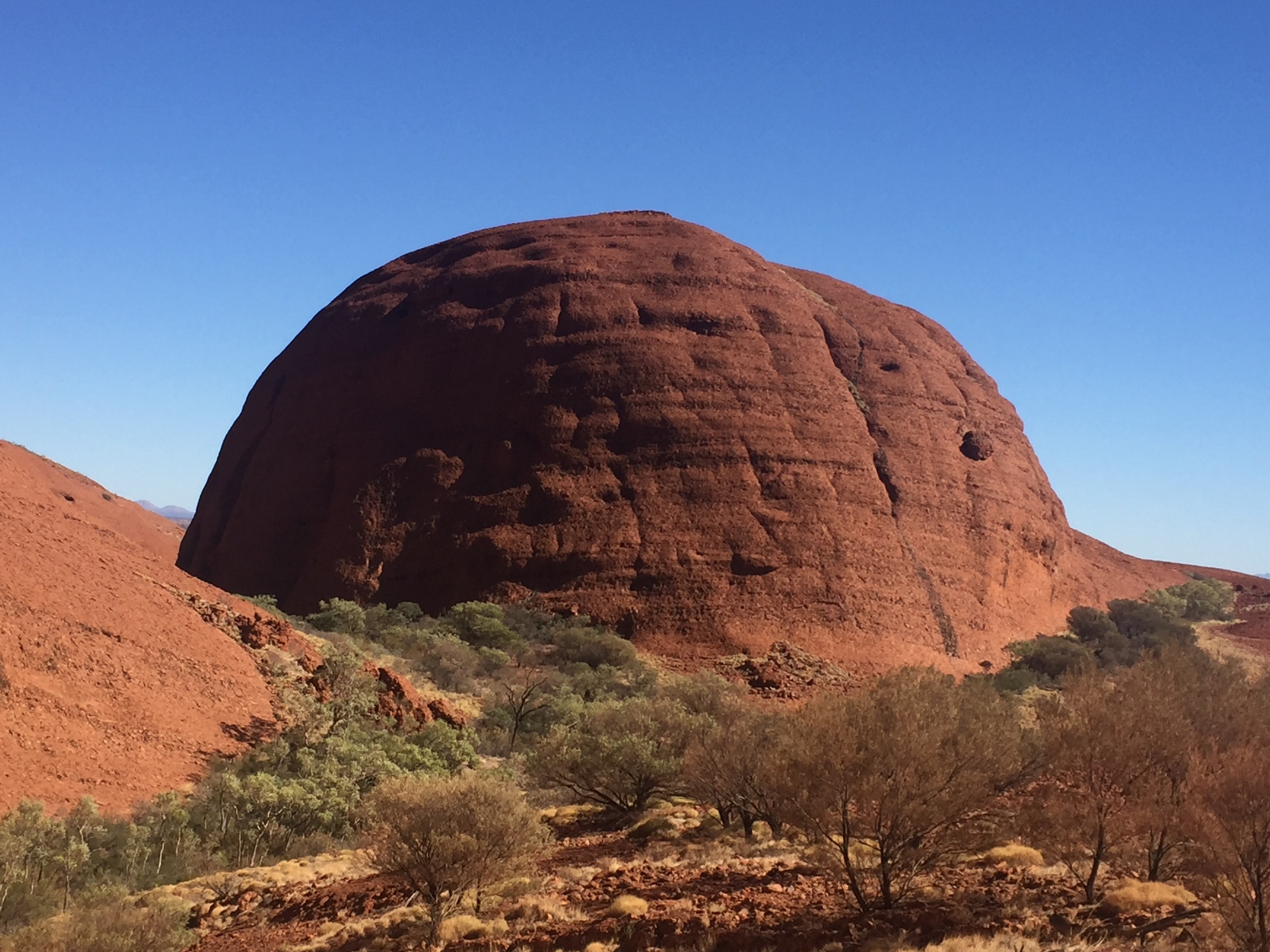 It's quick climb to the Kara Lookout.
The trail is closed beyond here with temperatures above 95F. Despite the name, this weather was calm and not windy like Kings Canyon or the top of Uluru. It was also the only day in this region when high temperatures got over 70F.
Soon the trail turns south closer to the rocks.
We turn east to climb to the Karingana Lookout .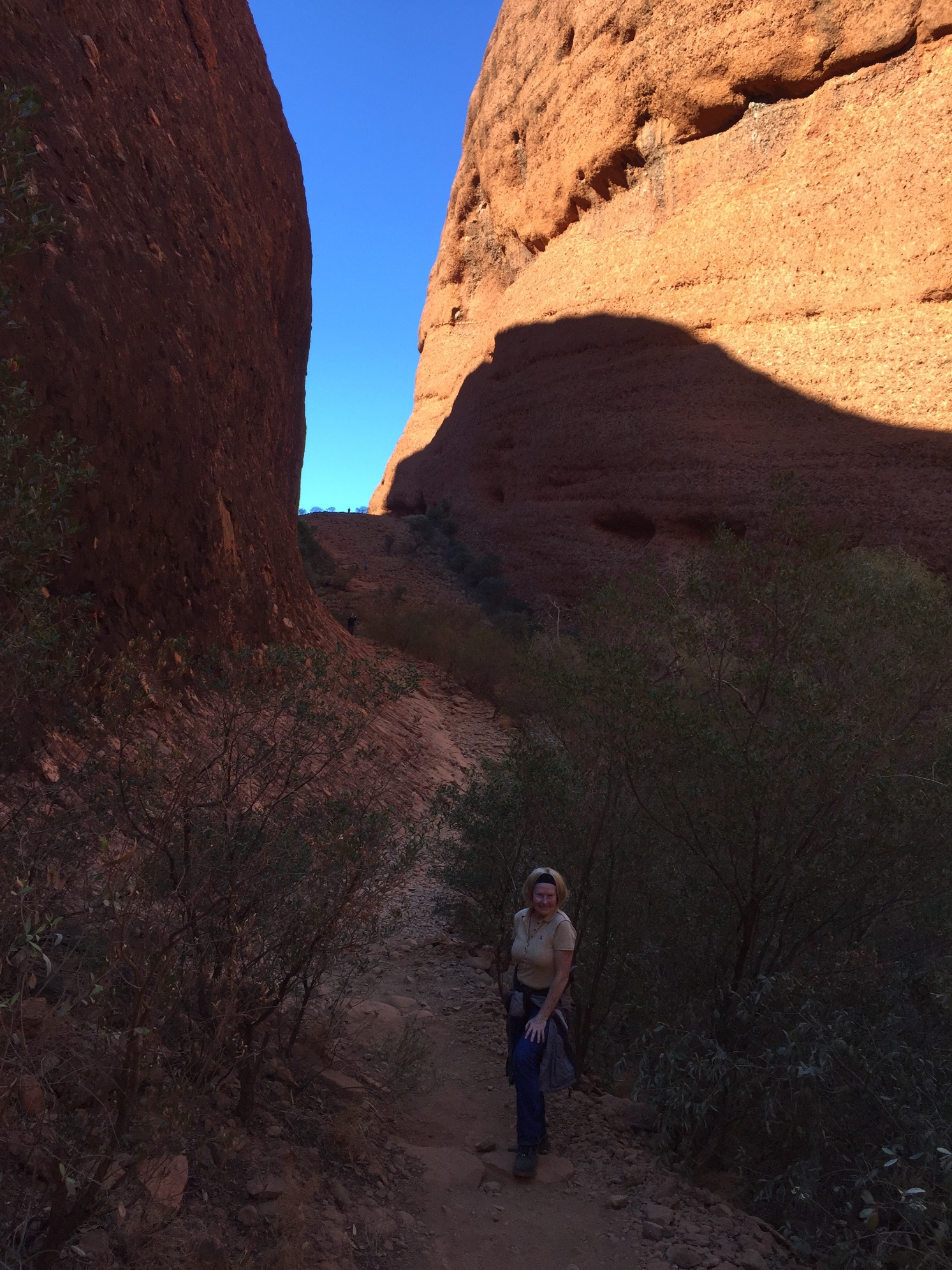 View west from Karingana: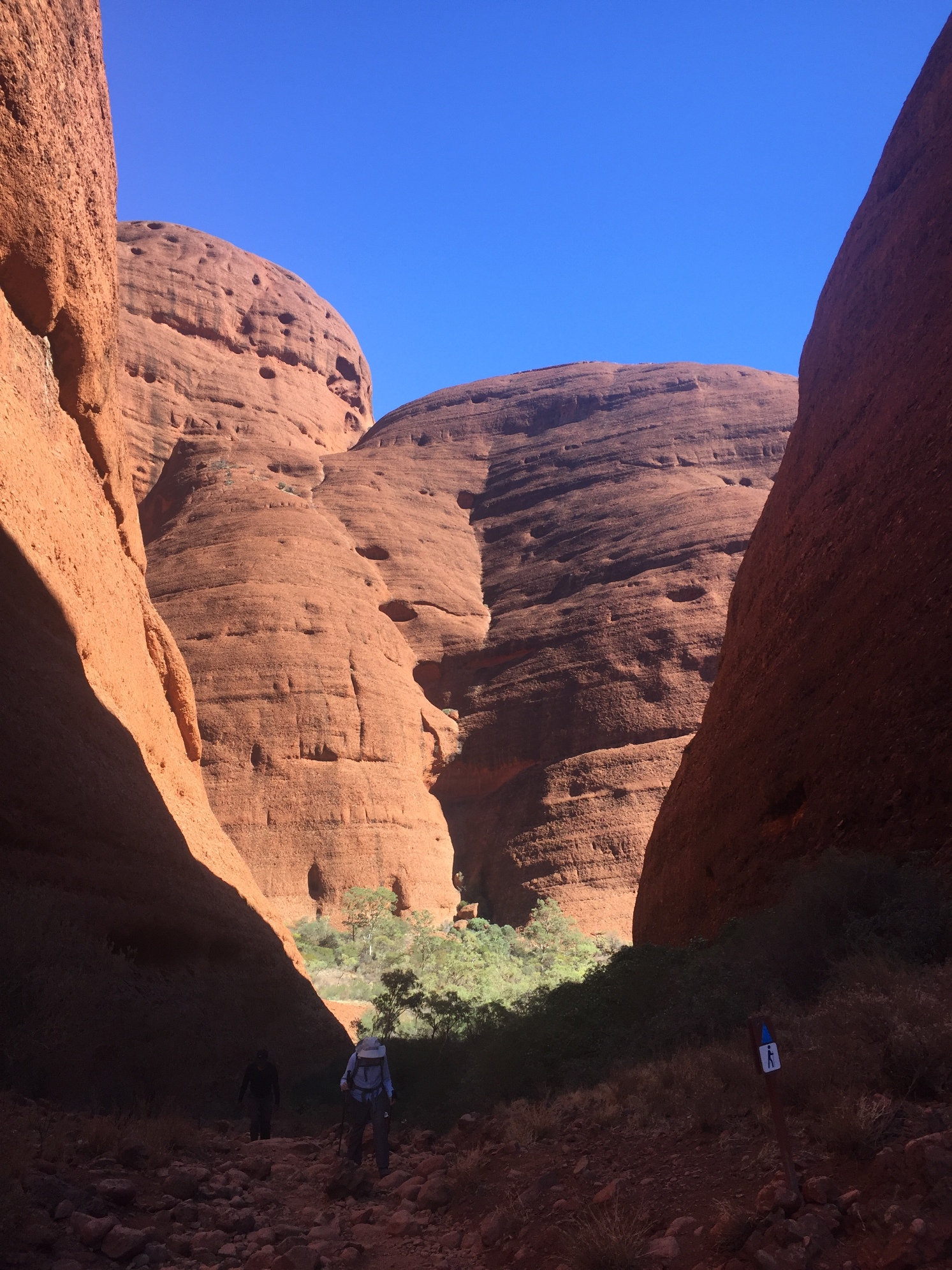 View east from Karingana:
Closeup of one of the walls:
Liz takes break on the rock as we emerge from the shade.
The next 2km are out in the open with views of scattered domes on either side.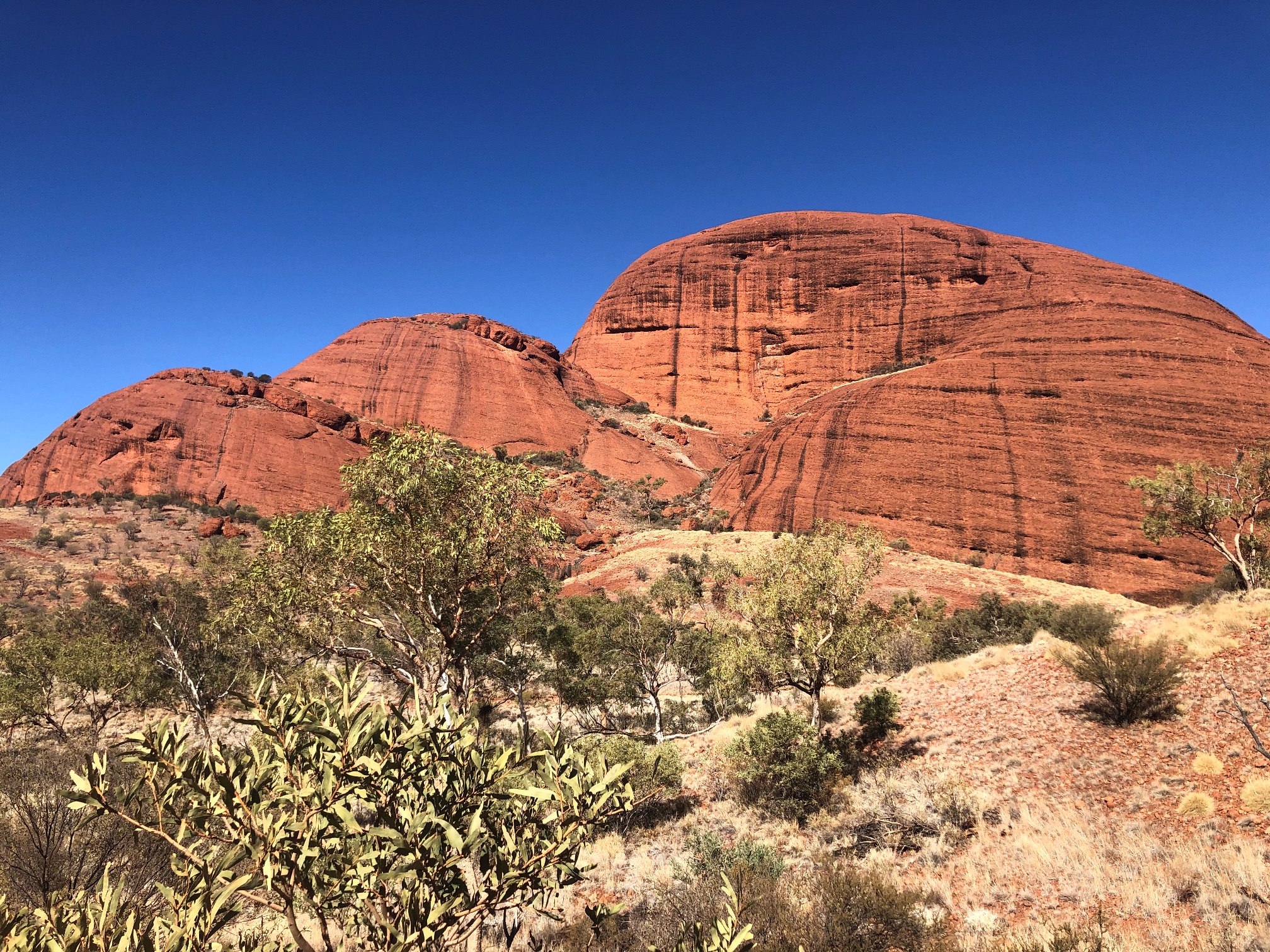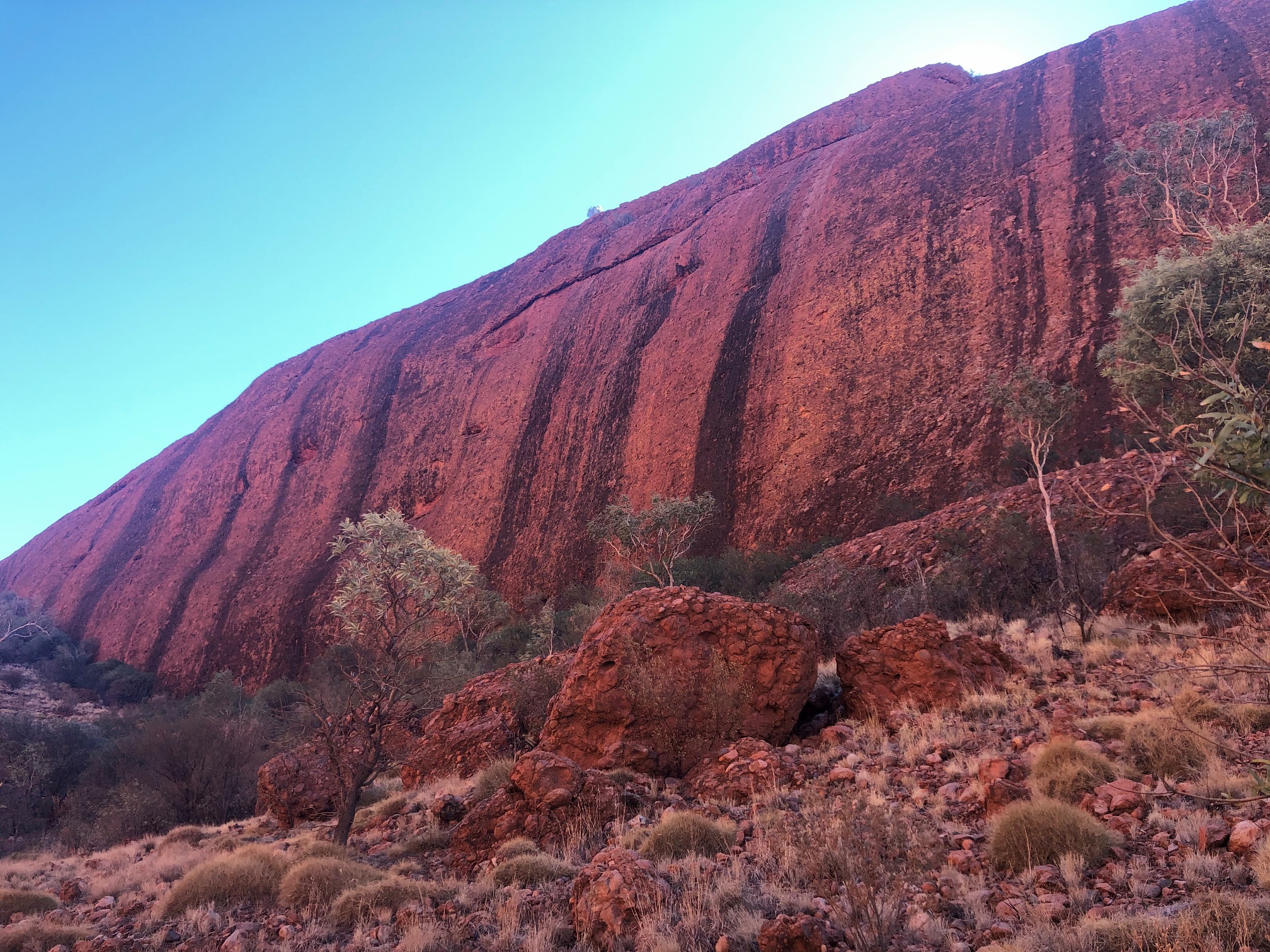 We went back over Kara and got to the car about 3PM. We drove back to our hotel, the Lost Camel at Ayers Rock Resort, to rest and pack as we were leaving the next morning.
On
July 18
we flew to Darwin, but we chose flights to have a 6 hour layover in
Alice Springs
. Joe Cali, who organized the 2012 Australia eclipse and was with us in Jackson in 2017, advised us not to fly into Alice Springs for the Yulara sights as it's a 300km mostly featureless drive between them.
We first drove about 40km out to Standley Chasm. This is a permanent water source that flows through a short slot canyon. There's an easy 1km trail to get there, streambed on the right.
There had been a fire not long before that burned part of this tree.
Approaching the slot:
Middle of Standley Chasm:
End of the walk:
Return walk:
Closeup of water in dry season: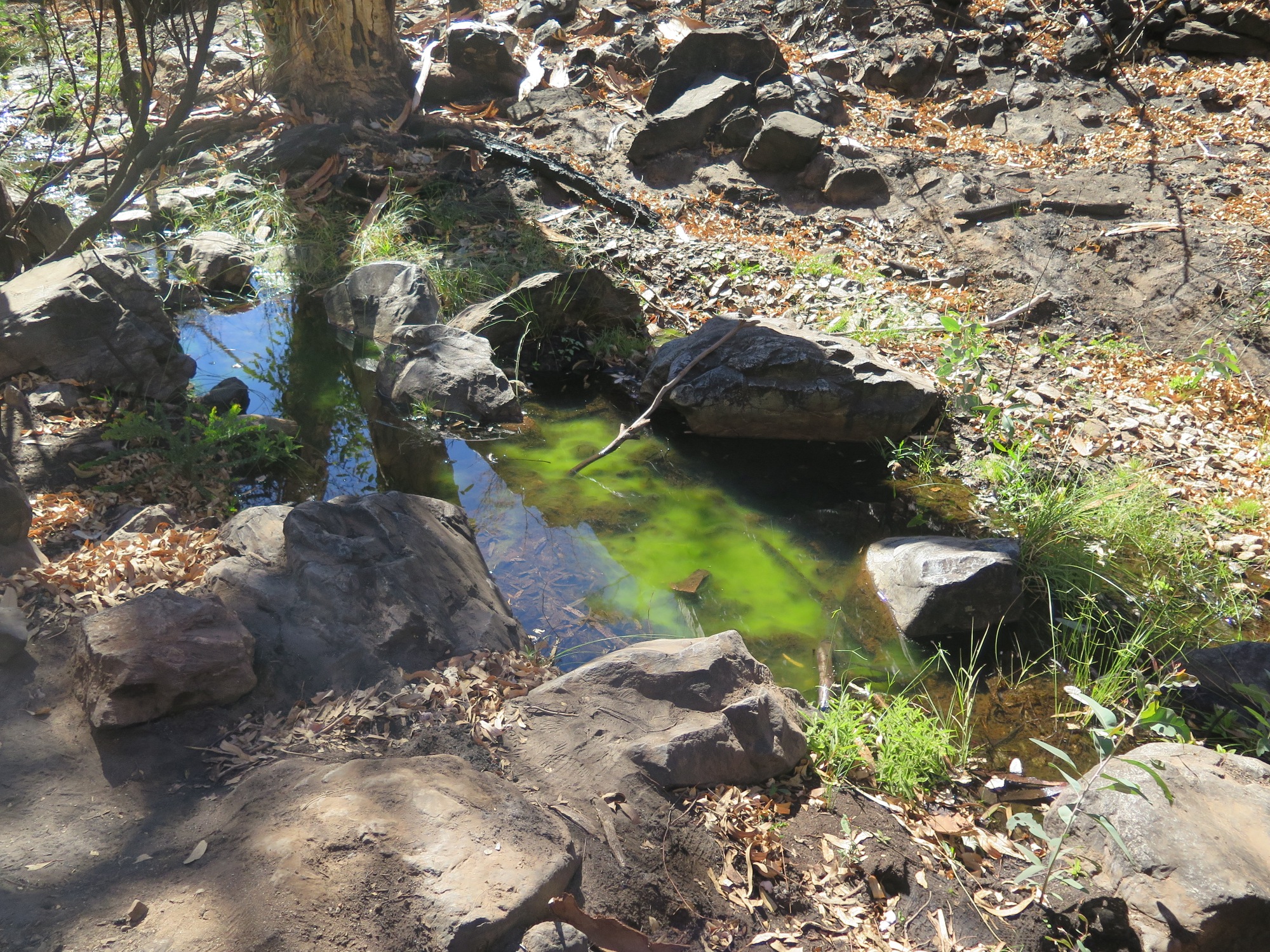 We spent about 2 hours in the Central Australian Museum, first in an aboriginal art gallery. Here's a stained glass window of an aboriginal map.
There were several aircraft, key to transport in the thinly populated outback, this one used by the flying doctors.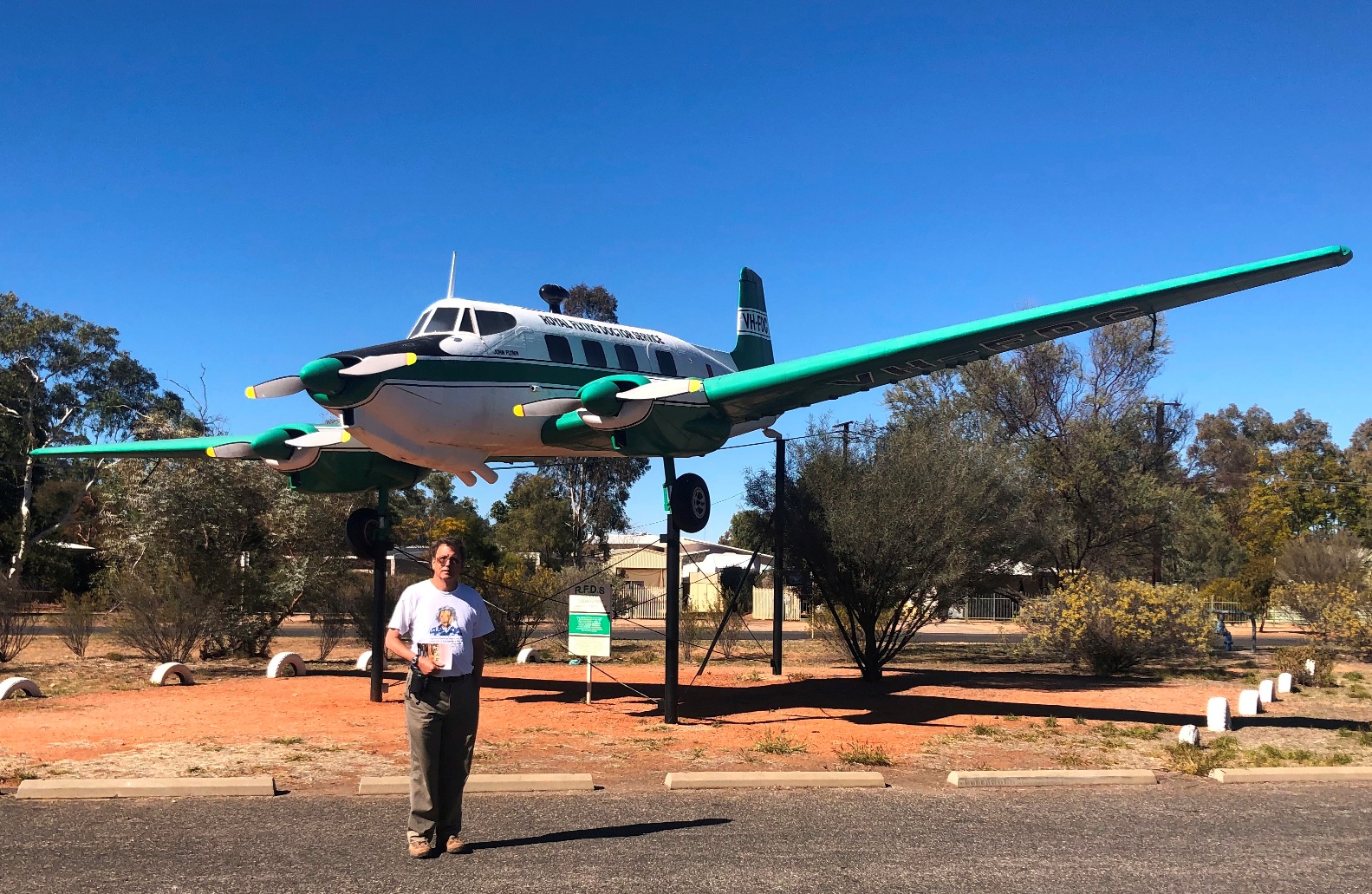 There was also a natural history museum, where Liz liked the lizard and meteorite exhibits.
Unlike 2012 we did not see any large monitor lizards in the wild.