I get the first post of 2022-23?
I skied Kirkwood 10-1. The Evil East wind was blowing 30-40 mph which meant Cornice, chair 1300+ vertical high-speed quad with advanced runs was on windhold early and at 1030 was listed as closed for the day. I rode and skied 900 vertical low-speed Solitude that I usually avoid 14X. There were 4-5 routes down and all held some good snow although places were scraped off so you wanted to make turns where snow piled vs. scraped off. I ended my day traversing high to right at top and caught lower part of Olympic.
My plan was to ski Kirkwood Tues and Thurs and Heavenly Wed, instead I left Kirkwood at 1:07 and was on 2 pm tram at Heavenly. While Heavenly was not as wind-affected, there we only two beginner runs, Patsy's and Maggie's (where I learned to ski 60 years ago) with good coverage. I skied Maggie's 4x and Waterfall and Mombo/Lower Mombo 2x each. Heavenly had some runs marked open online (Swing Trail and Stein's Way) that were roped off. EpicMix counted 13.05K at Kirkwood and 6.6K at Heavenly.
I was glad I checked out Heavenly for 90 minutes as there was not enough open/snow to spend a day there. They were blowing snow on Ridge Run from higher Canyon chair, but most of it was being blown to West, not onto run.
Snow blowing on Carson Spur a mile or so before turnoff for Kirkwood. Taken through windshield.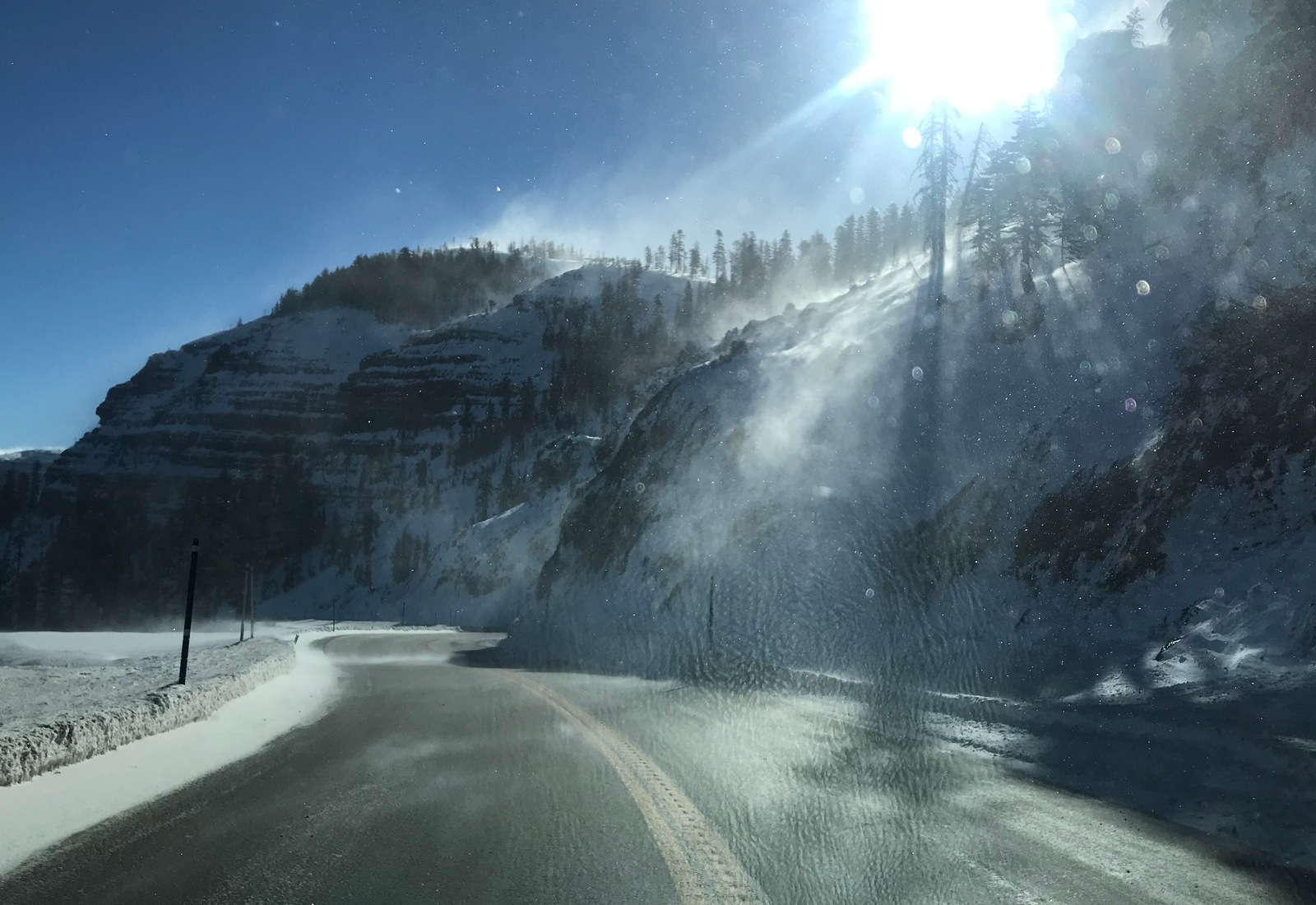 Wind blowing snow over Eagle Bowl and Thimble Peak, the top of Kirkwood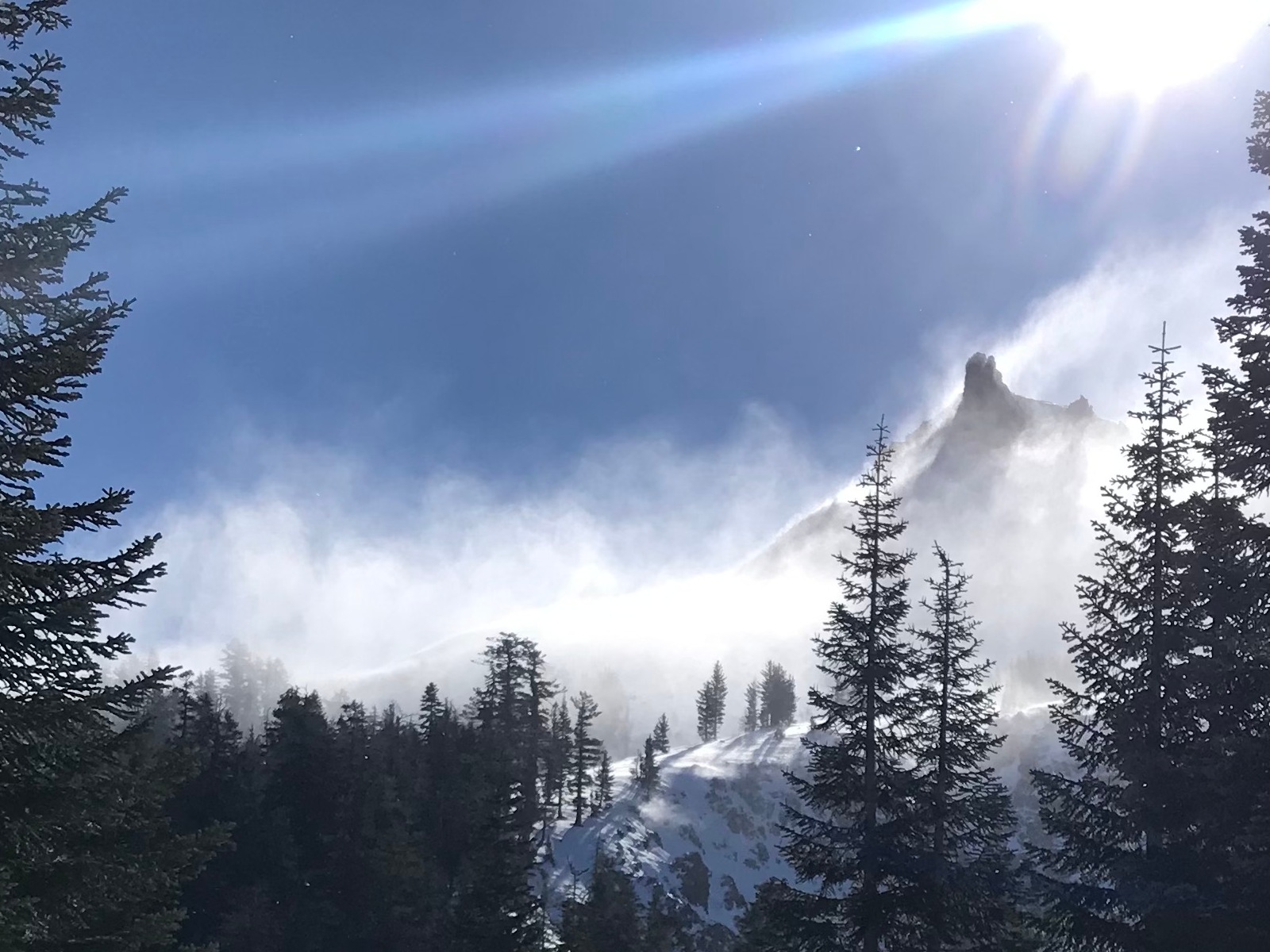 They made snow at top of Solitude. Peaks in distance to left are in Desolation Valley Wilderness Area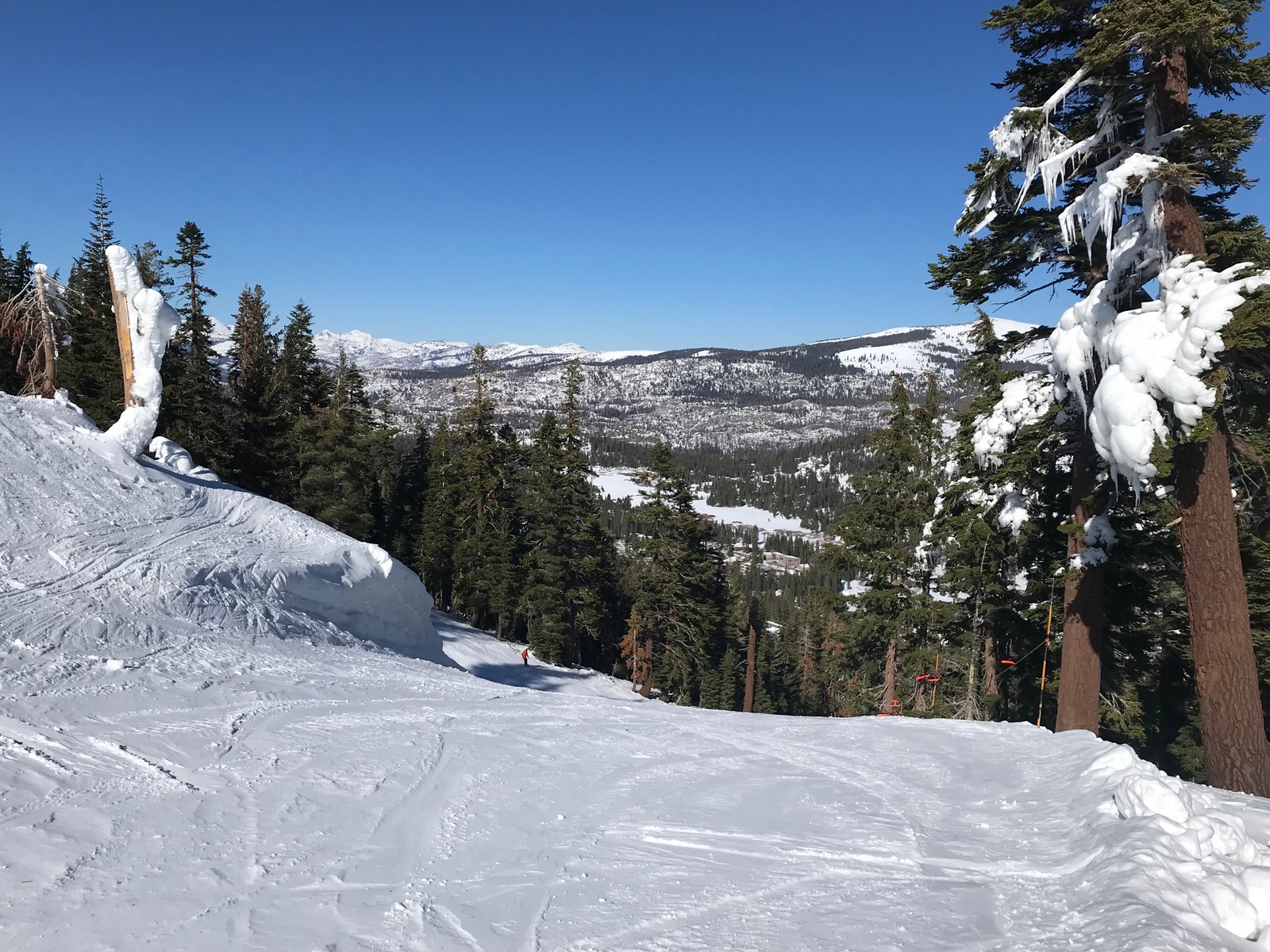 Historic car at Kirkwood. Nash Ambassador.
Some ugly pictures from Heavenly where they claimed 32" base from 35" of snowfall. First is Lower Mombo that I skied twice.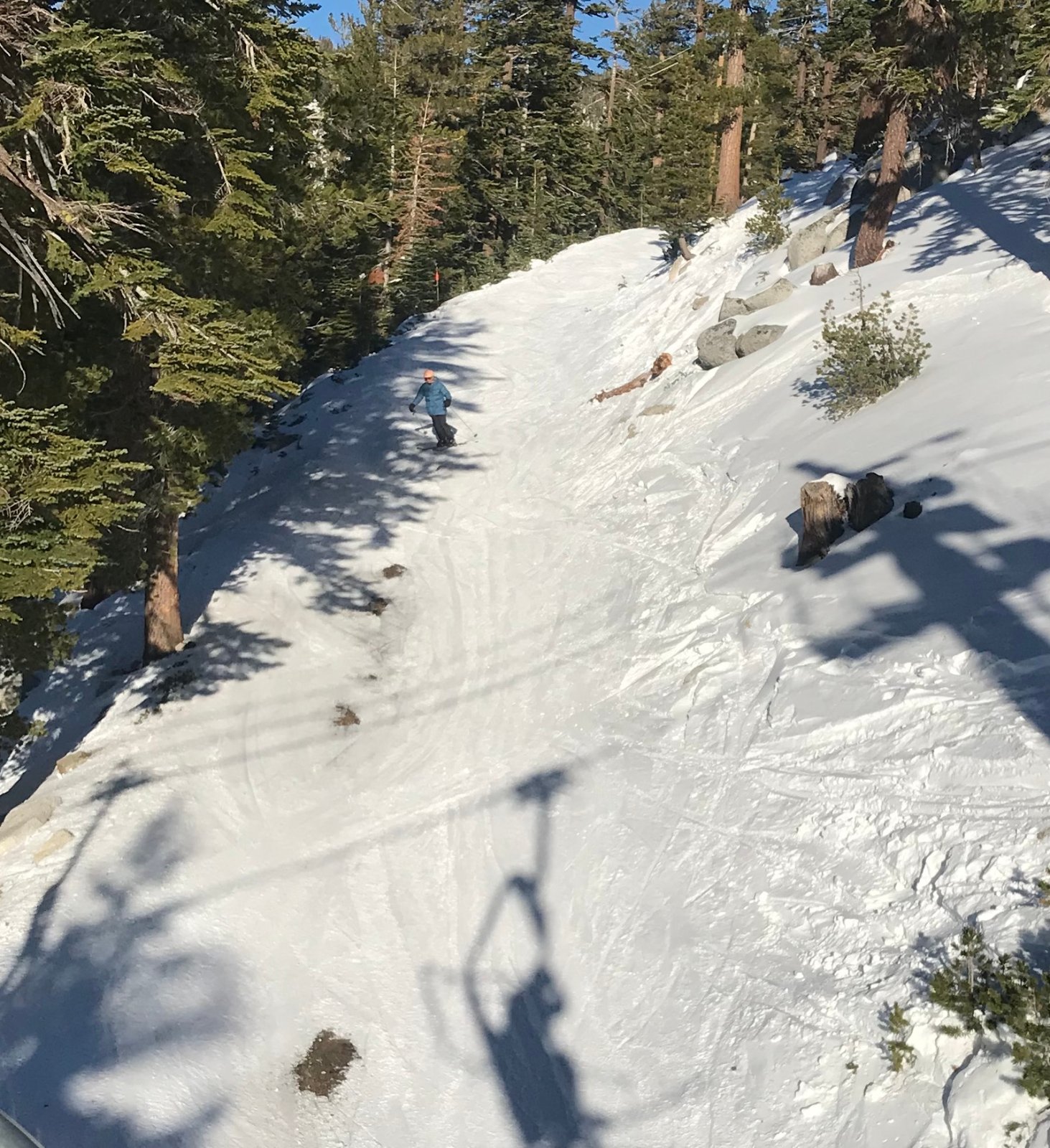 Next is Upper Mombo that I didn't ski.
Waterfall had a lot of little trees and many rocks to avoid. But it was only lift-served advanced run open at Vail Tahoe resorts on Tues.