I skied Kirkwood 1030-1230 on my way home after cleaning, chipping ice off rear eave of cabin for about an hour and closing cabin. There was chain control on downhill after Luther pass and on Carson pass on way to Kirkwood. Wind blown snow white-outs through Hope Valley and passing Caples Lake were much worse than slick road. Near Caples Lake.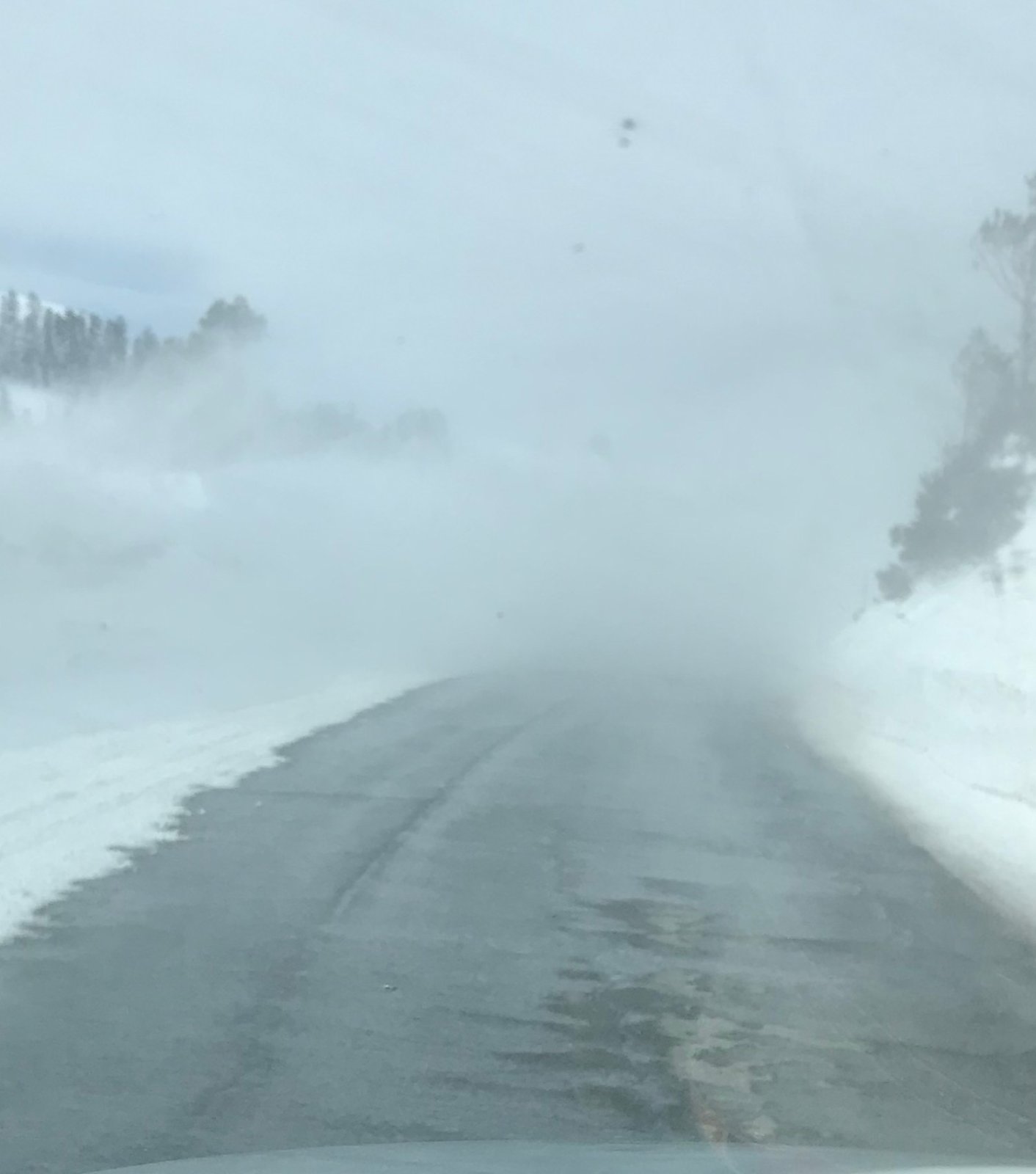 I had two laps on the Wall where visibility and wind were much worse than previous morning at Heavenly when they closed Canyon chair. I was surprised they ran Wall until 220. Both times I went up, I was glad I had only 94-width skis as they were hard enough to control in wind gusts near top which is protected by peak and big metal windbreak. Bigger skis may have worked better for snow, but I mostly was ripping groomers and windsift after two preceding days with better powder and my cabin work. High-speed Cornice chair where top is not protected closed at 1140 about when I was planning to do some fast laps there. The Wall was busy on my 2nd lap at 1115.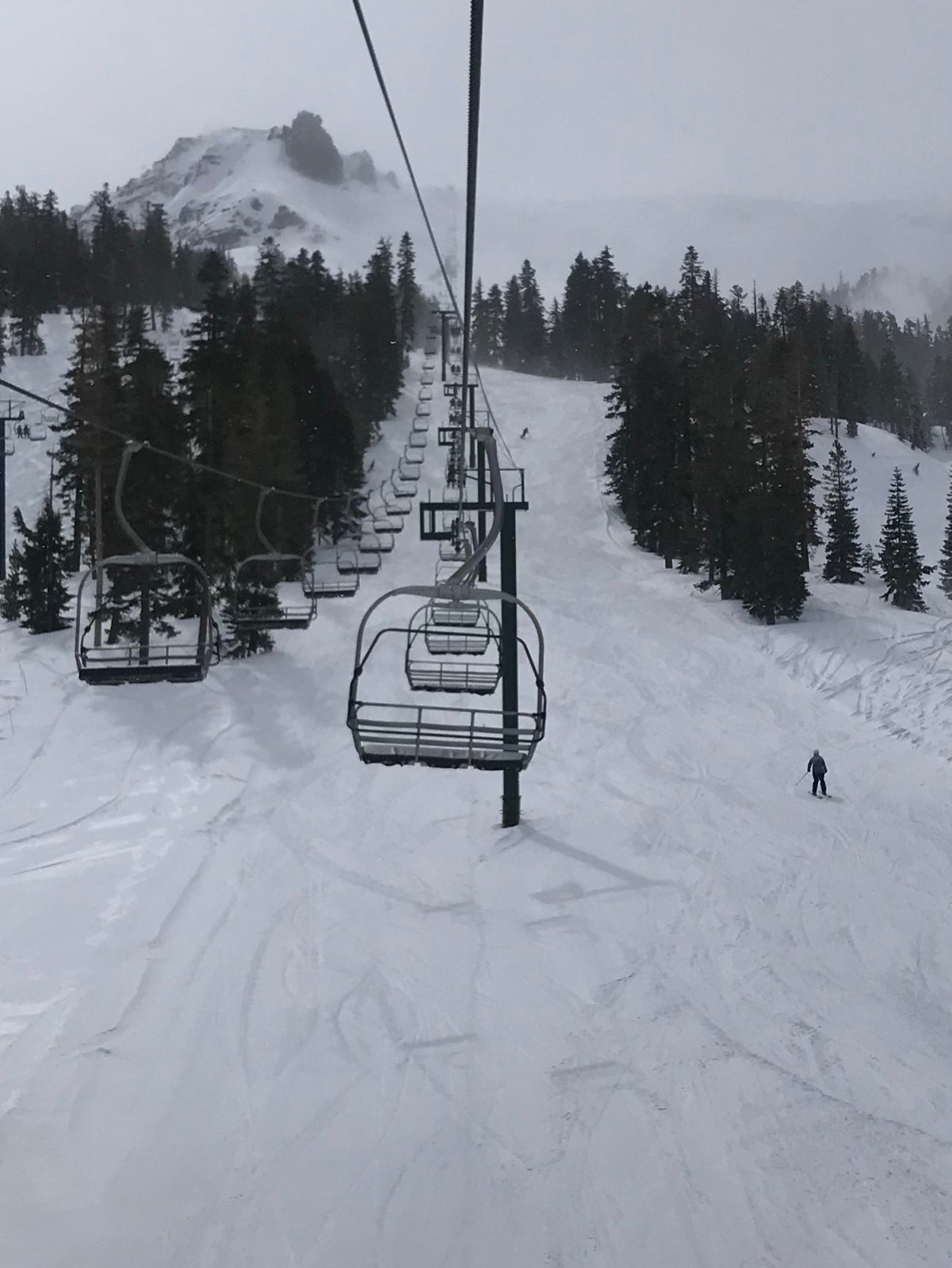 There were times when you could not see Thimble Peak from either Wall or Reut chairs due to blowing snow. Since Cornice closed and near top Wall was scary, I took two laps on Reut, Solitude (which stopped a lot on 2nd lap). On Solitude, top of Cornice is lost in the cloud.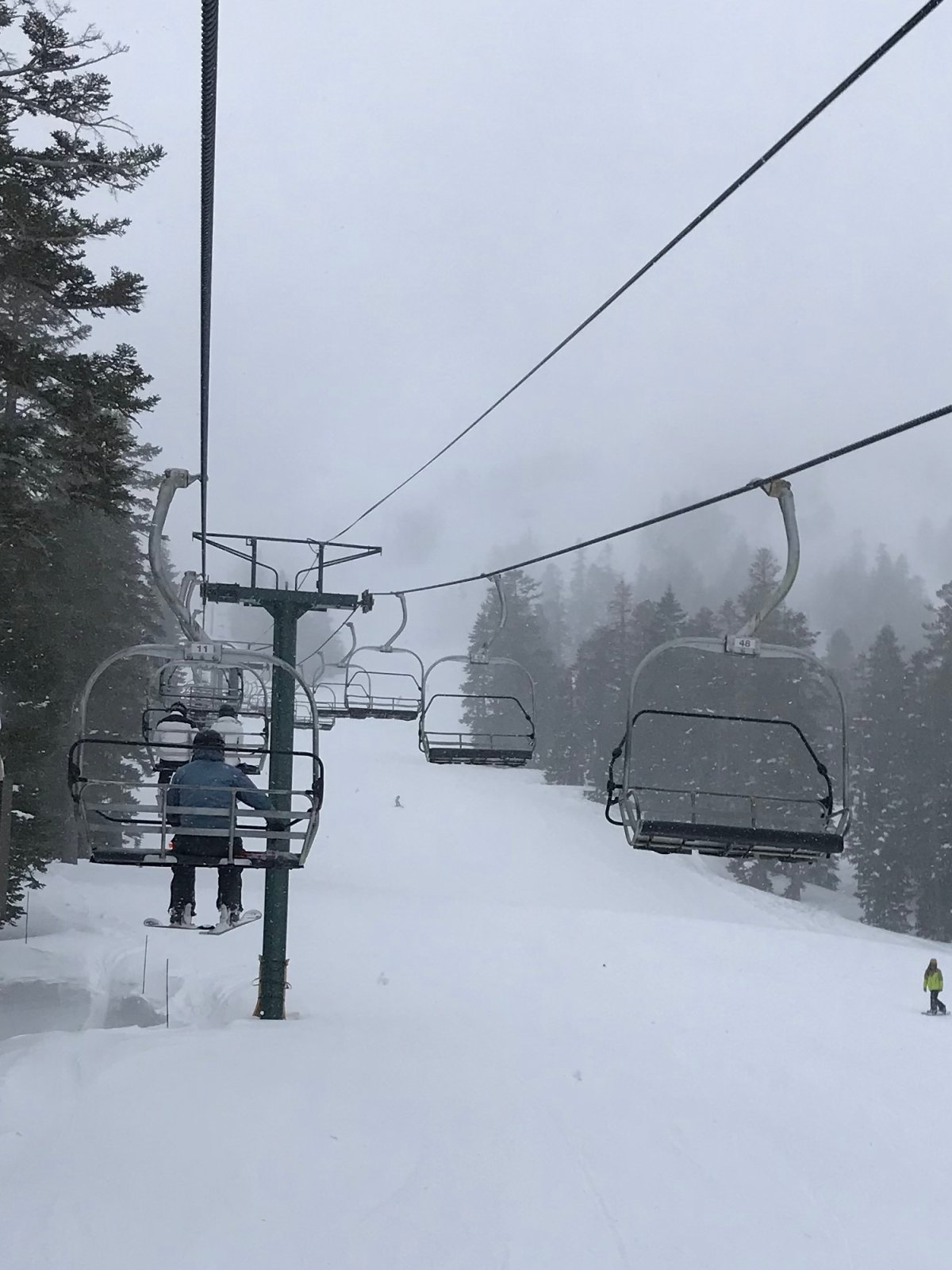 I was worried that Carson Spur would close, adding 60 miles to my trip home. The Spur and Carson Pass both did close by 5 PM, the pass from an avalanche, and both remain closed, possibly a couple of days for Pass and more for Spur. I rode Timber Creek twice at both beginning and end of day and totaled 10 lifts and under 9K vertical.
I drove through Spur after only removing right ski boot as I didn't want it to close before I got through. There were many places W or Kirkwood with 20-30' snowbanks; they were not always vertical and some were forming cornices 20+ feet above highway. This is Carson Spur at 1240.
I made it home before 5 after stops at empty Lockeford Meats for some smoked Dakota brats and at winery to get some sale items I'd seen on way up. I was stuck behind this propane tanker twice, first time I pulled over to change out of 2nd ski boot and again when I caught up with him. Some people at Kirkwood may have lost heat last week due to low pressure in community propane system nearly running so this was an important truck.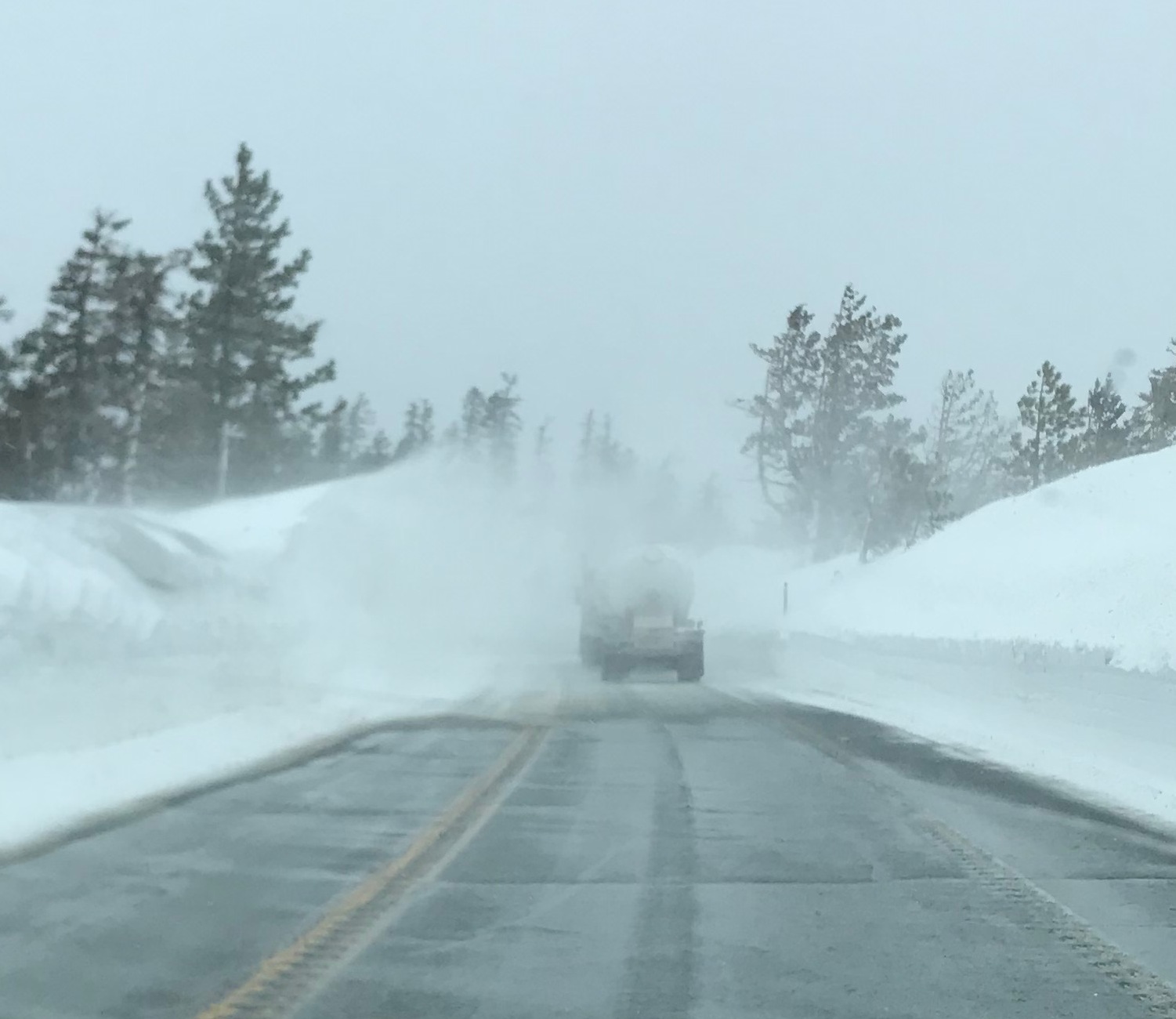 No beer on chair pictures for
@jimk
or
@Sbooker
this week, but here are a couple of good ones that made it home with me from Tahoe. The Altamont Citra Fuel was bought a week ago at beer/wine tasting at local market. The Knee Deep was being closed out at Tahoe Safeway. I've been to both Altamont and Knee Deep brewpubs more than once, well worth a stop if in area.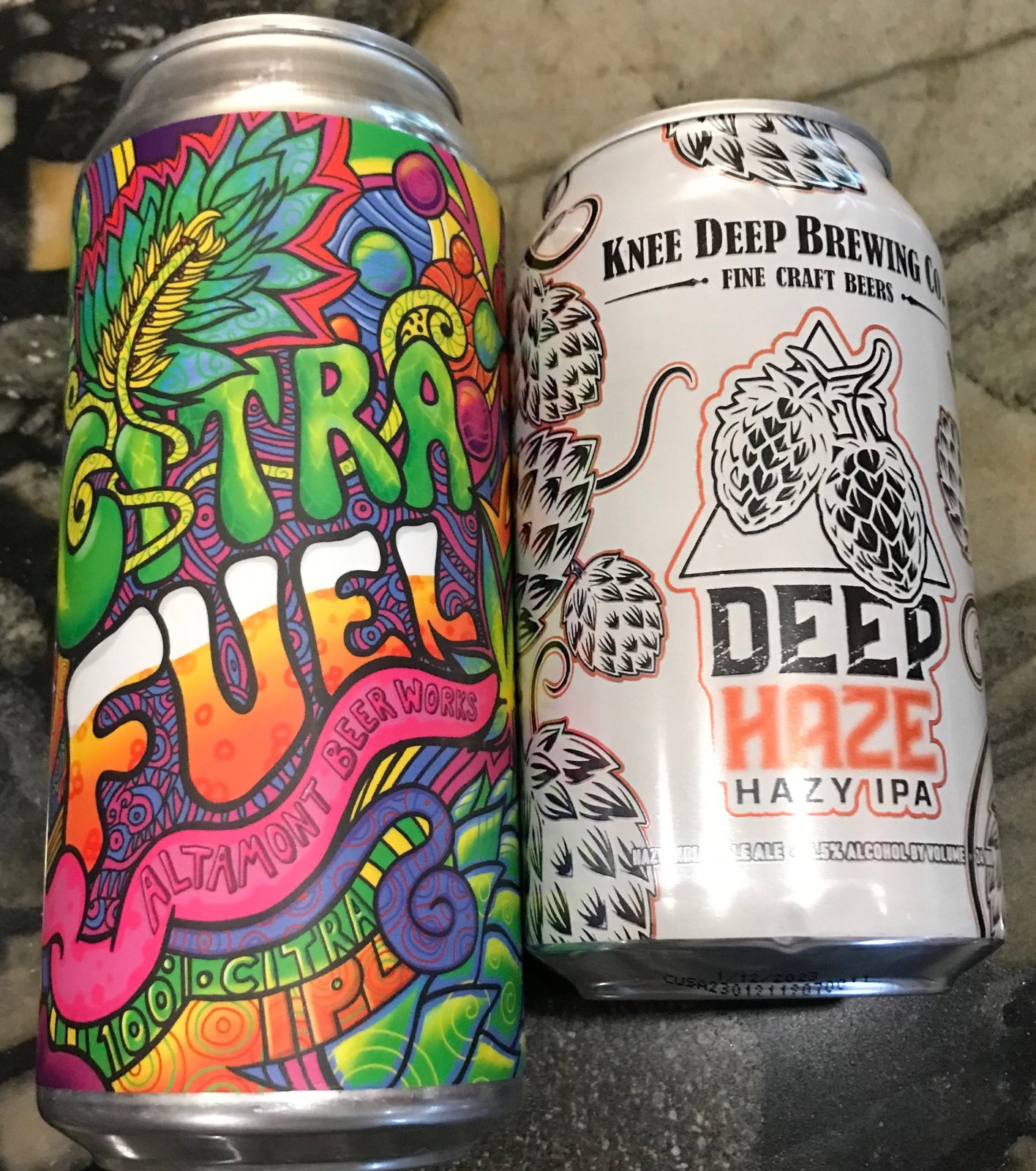 Winds recorded at top of Palisades this AM. Most Tahoe ski areas announced yesterday that they would be closed today.
Last edited: