Piste Map
I highlighted/circled the best off-piste areas: La Thuile - North side of (steep), La Thuile - East-facing open areas above Les Suches (intermediate/low intermediate) and La Rosiere - South-facing Mont Valaison.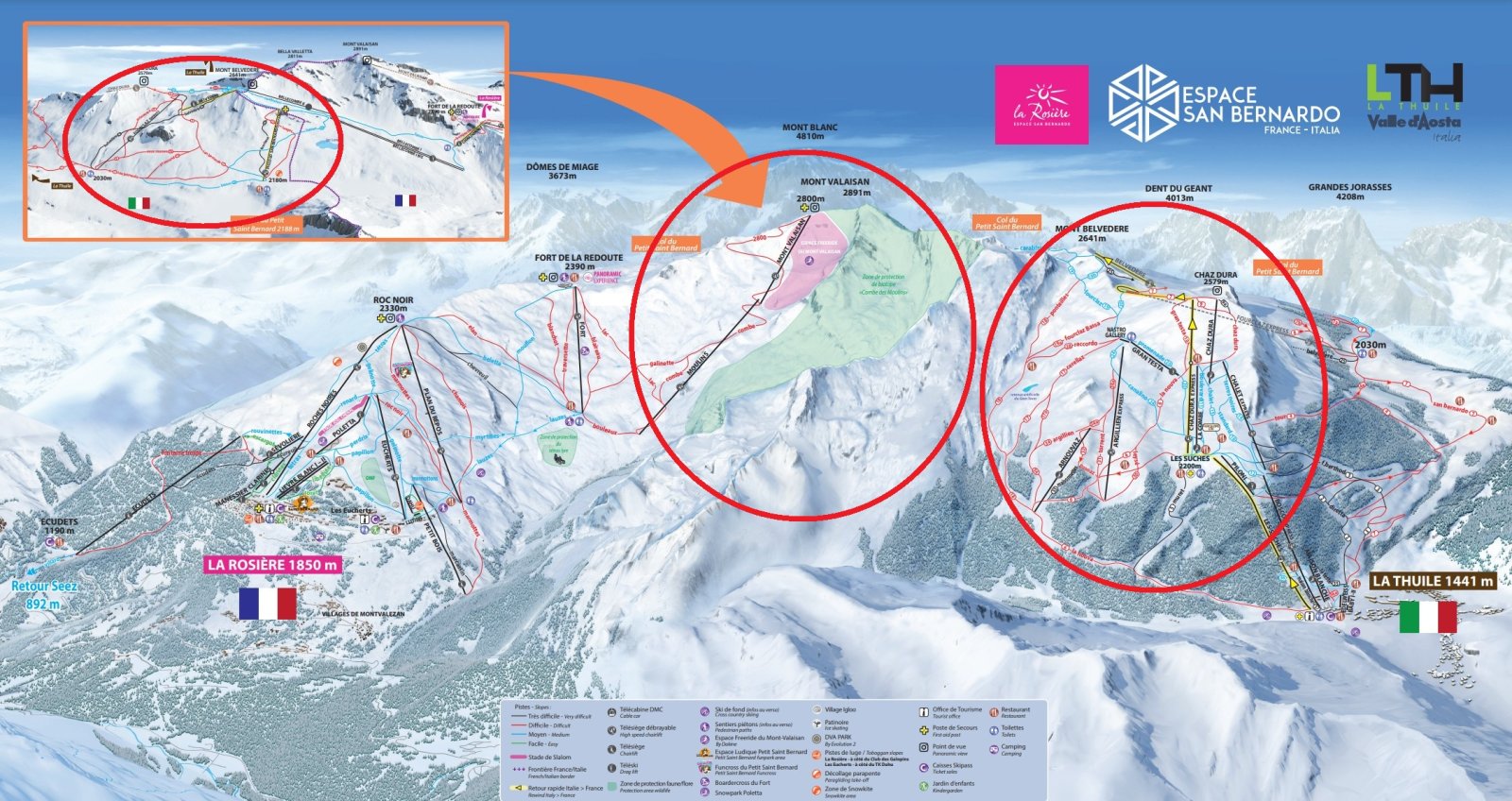 The trail map does not really show the proper orientation of any of the Espace San Bernardo pistes/faces so I included a Fat Map with a North Orientation. You can see most of La Rosiere faces due south while La Thuile faces North/NorthEast. The Mount Valaison sector in La Rosiere is high enough to preserve some decent snow at altitude. (Blue is FATMAP potential freeride routes).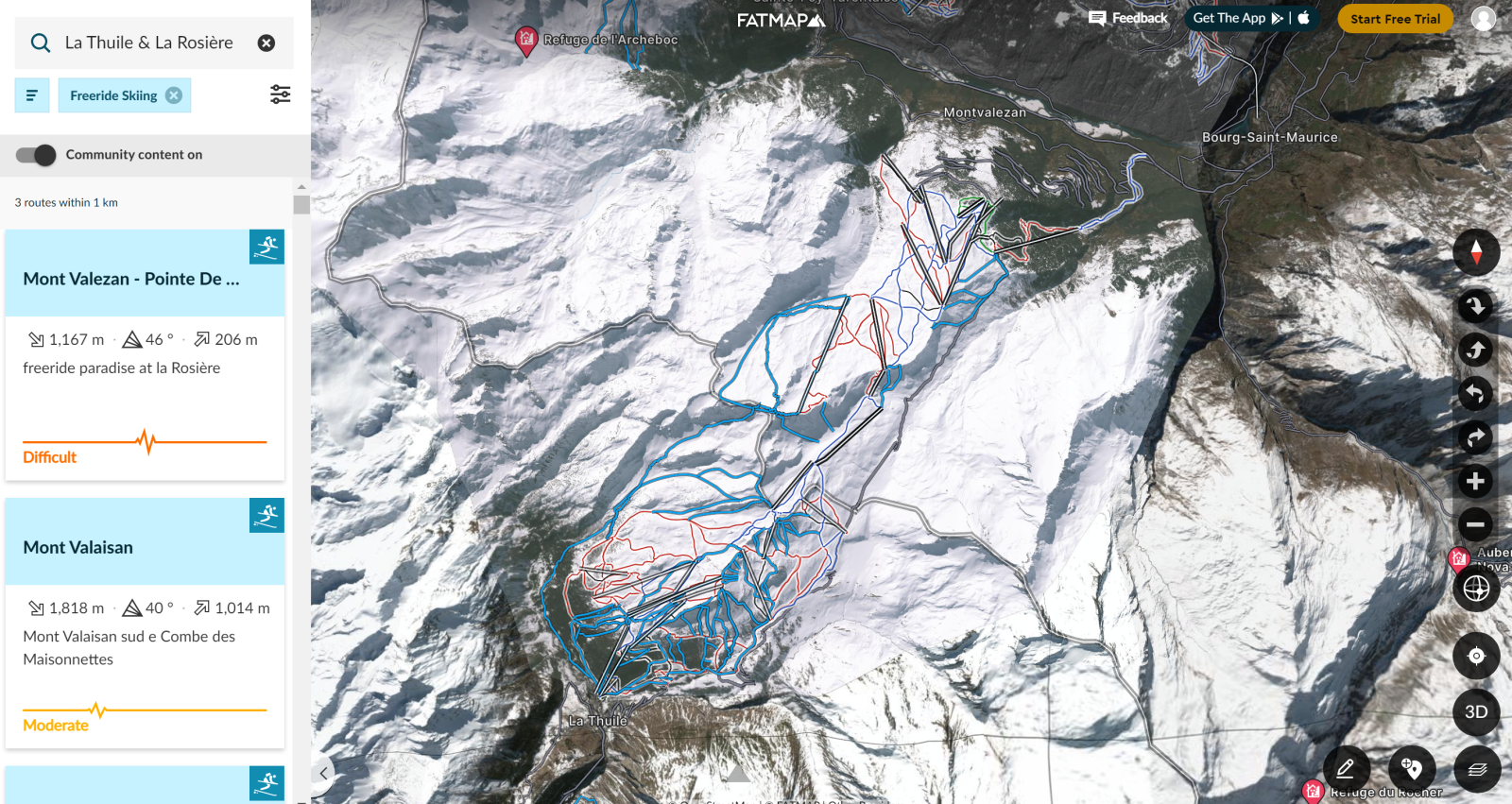 I skied all day with minimal lunch (work the Courmayeur food coma off). Liftlines were non-existent in La Thuile, and just a couple of minutes on La Rosiere lifts near its village.
Overall, I really enjoyed Espace San Bernardo - La Thuile/La Rosiere - and would highly recommend it. The snow bases were deep, terrain expansive, no crowds (outside of La Rosiere village lifts/slopes), inexpensive, lots of off-piste, and some legitimate expert groomed pistes (hosts a World Cup event). The wind had unfortunately consolidated most of the snow on the North-facing La Thuile Slopes, but there was nice wind buff/chalk in some places. It's not as protected as the sharp valleys of Courmayeur. La Rosiere has some softening of its lower off-piste slopes while its highest elevations remained mid-winter. The village of La Thuile is authentic with some development at the lift base. Reasonable inns and restaurants with high-quality food/lodging.
I would definitely add a La Thuile to an Aosta Valley itinerary (Courmayeur, Monterosa, Cervinia) or a Tarentaise mega resort itinerary (3 Valless, Espace Killy, etc). Even Chamonix is not too far away. Not sure why it does not get more press?! However, I would have likely not gone here unless I was next door. BTW- La Thuile is included on Courmayeur multi-day passes.
Ski Day Part 1: La Thuile
I started on La Thuile's lower mountain expert runs since they were freshly groomed to avoid signs of wear later in the day. Pistes 2, 3, and 5 all compare to some of North America's best steep groomers. No pics since I was skiing fast and in early morning shadows.
I transitioned to the giant open bowl / semi-plateau above Les Sucres. This is probably some of the best entry level off-piste skiing I have seen: wide, open, low-moderate pitches, everything is highly visible, etc. The terrain gets a little steeper - intermediate pitch - as you get skier's right/looker's left - specifically the Argillien Express.
I mostly stayed on the lifts/pistes directly above Les Sucres up to Chaz Dura. I would return later in the day to ski the other part of the bowl since lifts were open until almost 5:30 pm.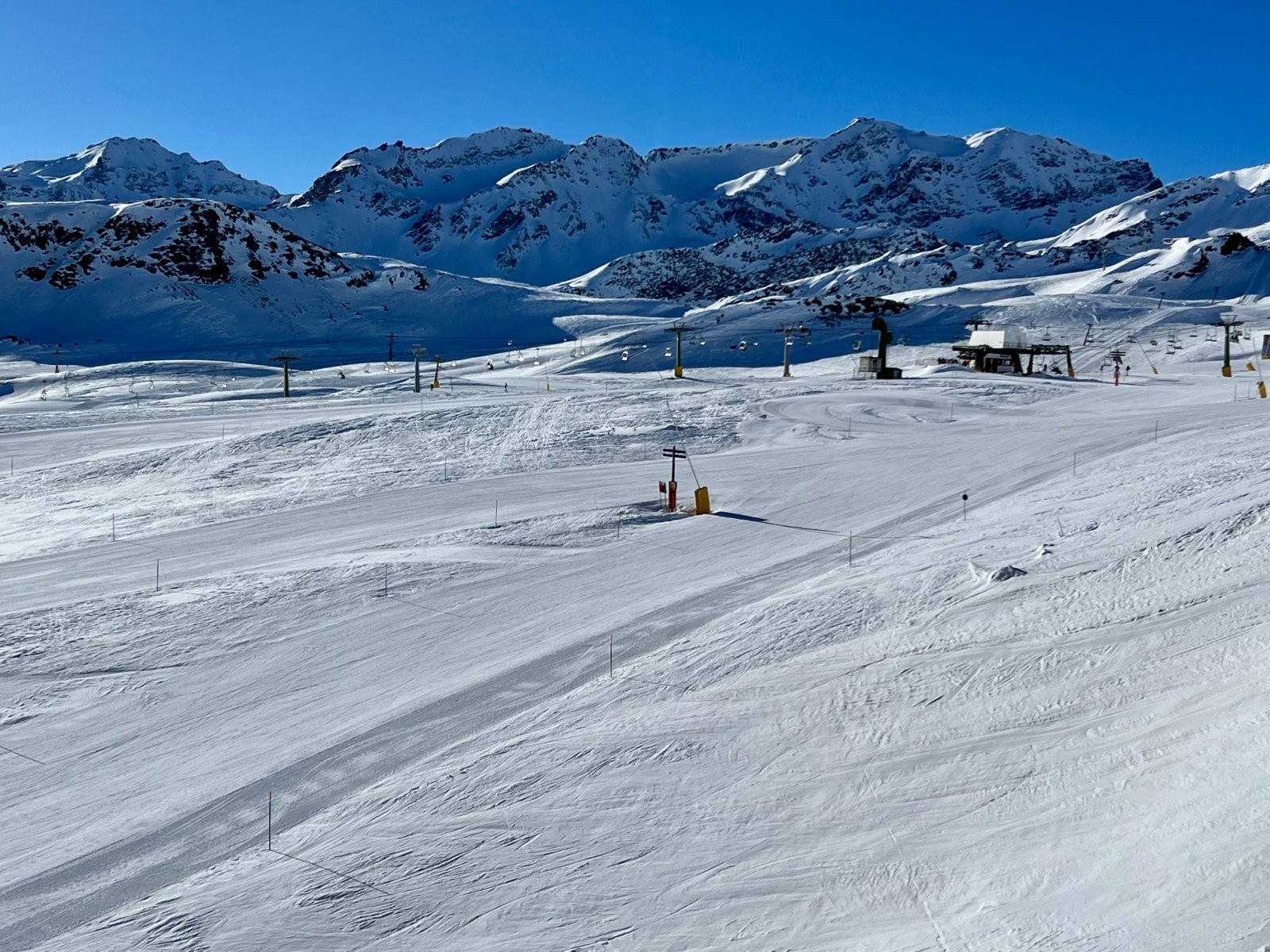 Looking over the edge of Chaz Dura to the north face of La Thuile
Summit of Chaz Dura
La Thuile Village/Valley
Mont Blanc from La Thuile
Valley on right side of Mont Blanc is the La Balme off-piste route from the Courmayeur's Arp summit
North Face of La Thuile - Fourclaz Express lift. Very high-quality snow. Some chutes were skier packed.
Mont Belvedere summit and lift
Piccolo San Bernardo Express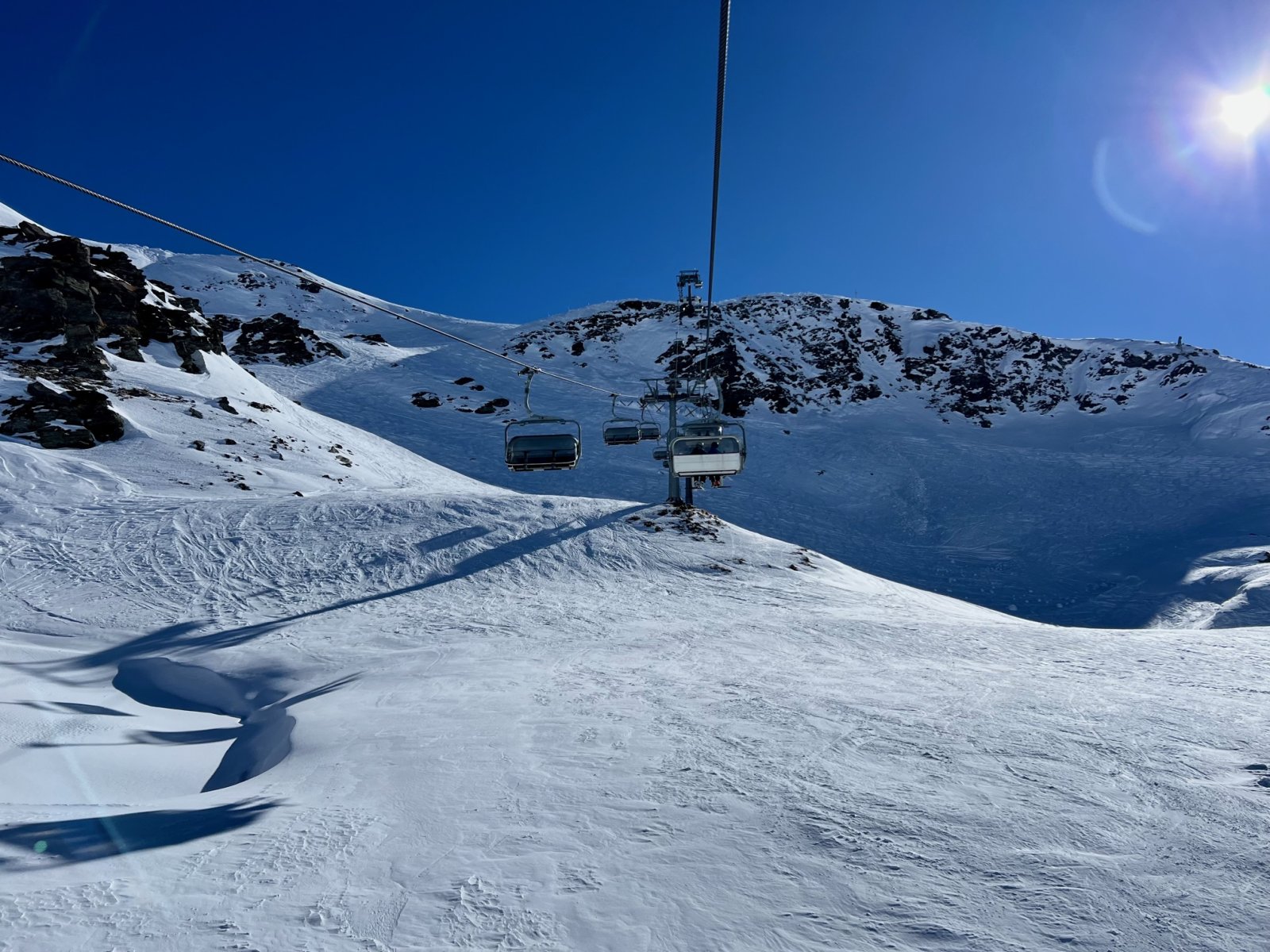 Mont Blanc - again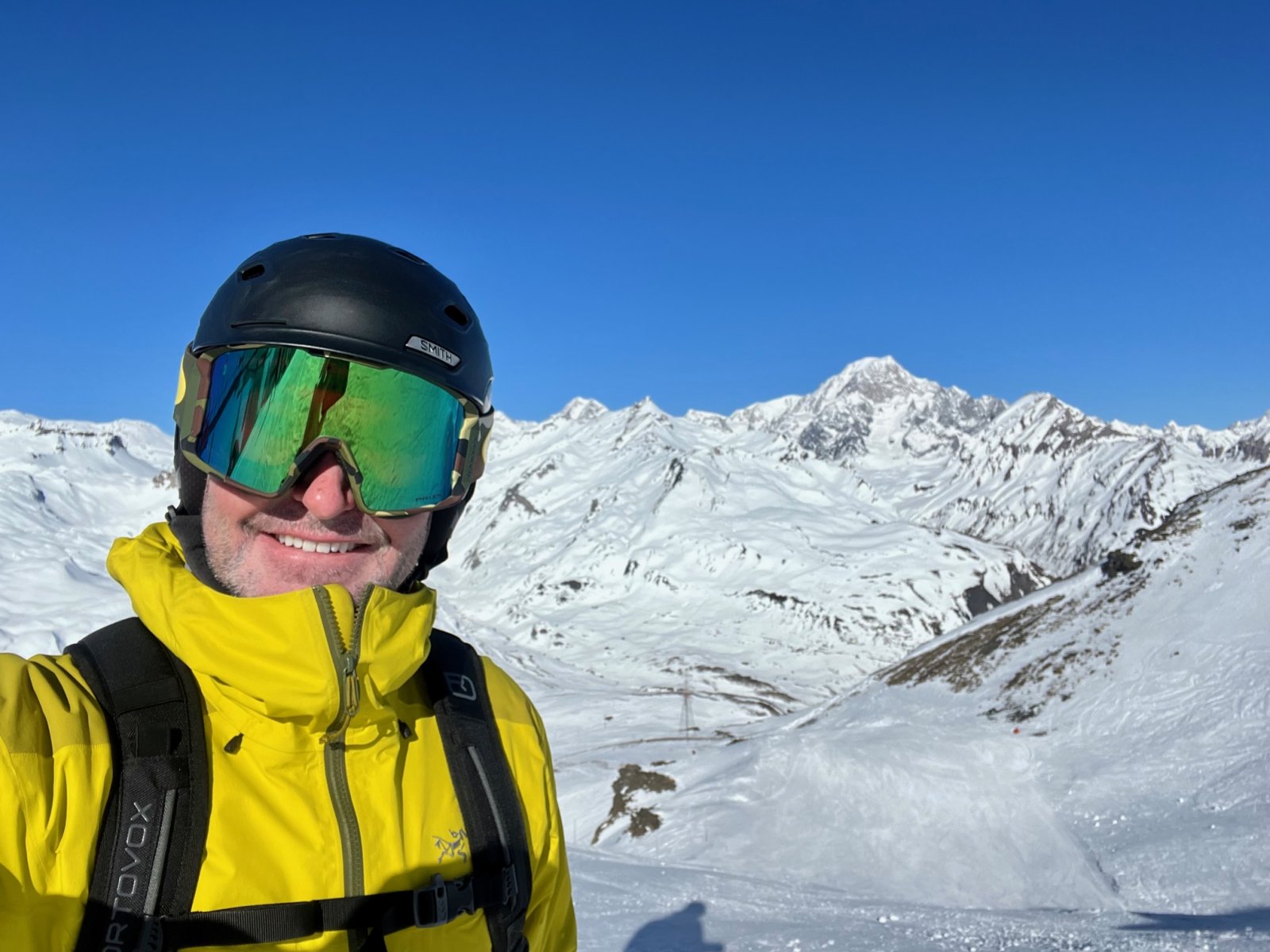 Most of the off-piste was not skiing all that great. However, 10-20 cm could turn this side of the mountain into a playground - everything is above 2000m. The East side too!
More to come - La Rosiere.
Last edited: