From April 15-18, 2022 I skied four consecutive days at Mammoth Mtn. It was my first ever visit there. Days 1, 3 and 4 were excellent. Day 2 was windy with about 8" new wet snow, but visibility was poor and most of the mtn was closed.
Apr 15, it was somewhat windy my entire time at Mammoth, but the wind can be a blessing as well as a curse.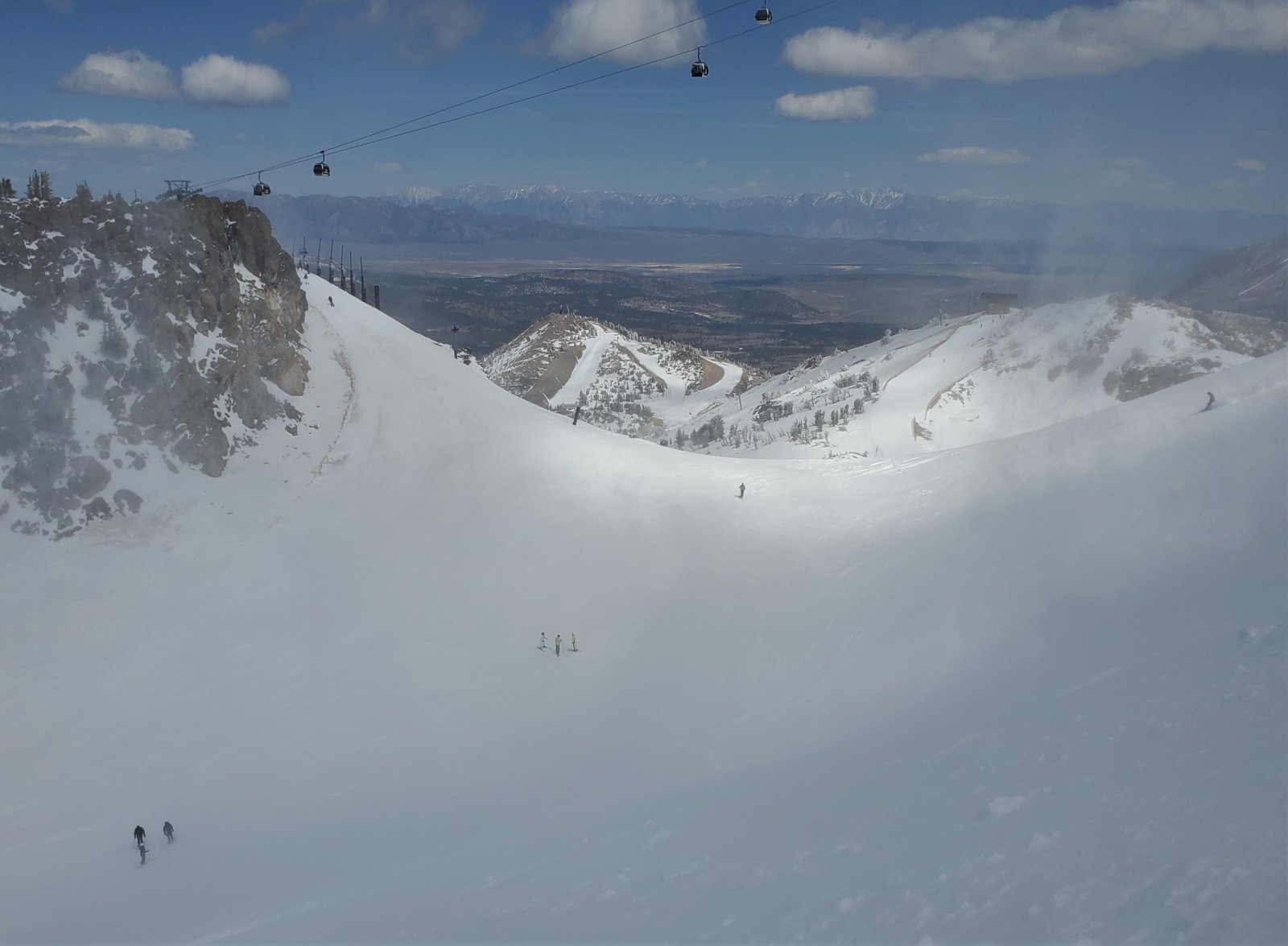 Apr 15, I was on my own at Mammoth and after my first couple of hours I figured out that Chair 23 was the place to be. It was a Friday and this small crowd was the largest I saw, it dispersed in the afternoon.
The view of Wipeout chute from chair 23. Very nice windbuff filled in many of the slopes in this part of the ski area making for outstanding and powdery ski conditions this day.
View of chair 23 from Wipeout Chute. There is a large shelter-structure at the top of this lift, I presume to protect disembarking riders from frequent windy/stormy conditions.
Dropout Chute, also off chair 23. Snow was as good as it looks, one of my favorite runs on my first day at Mammoth.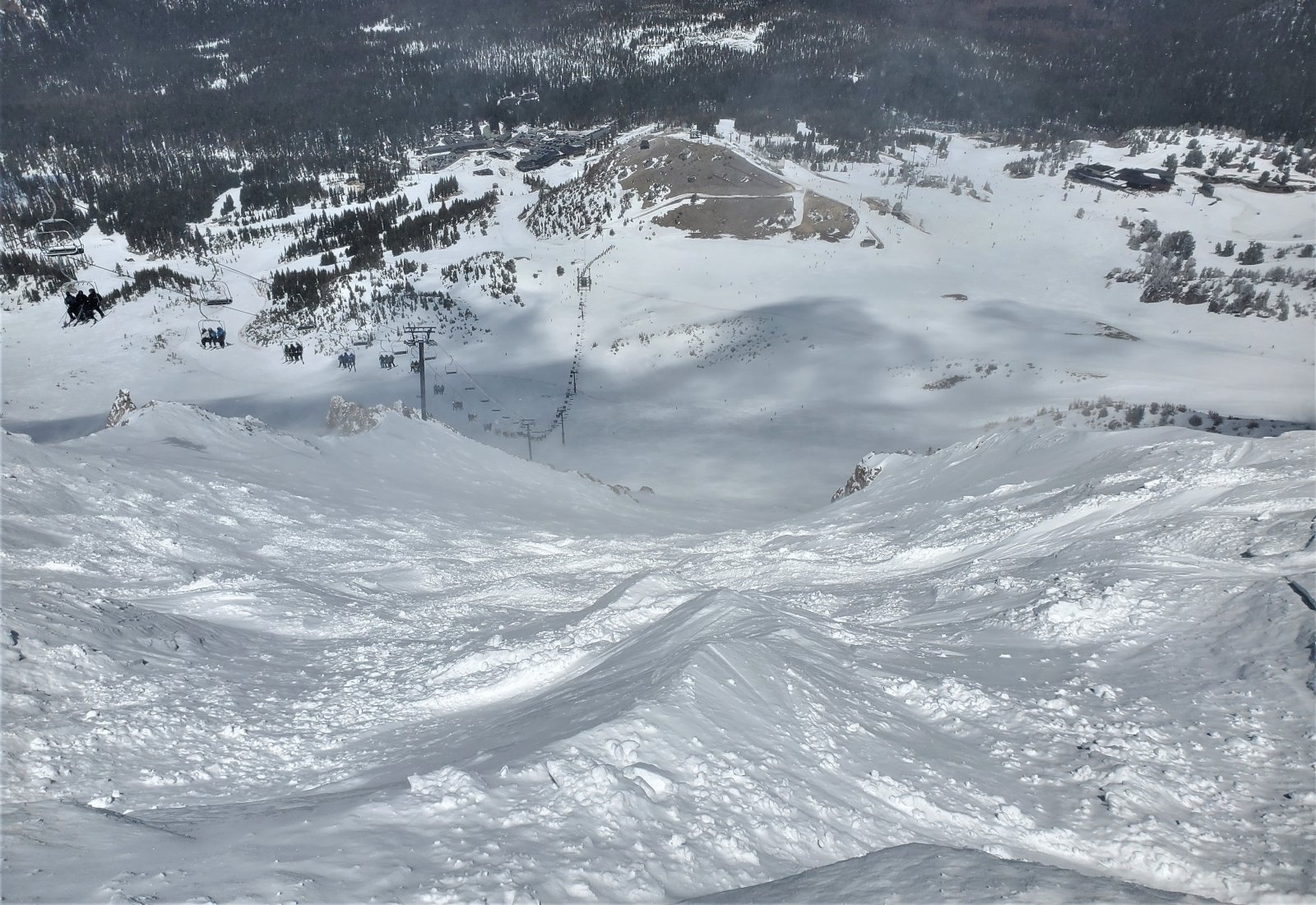 In case there's any doubt, I loved Mammoth!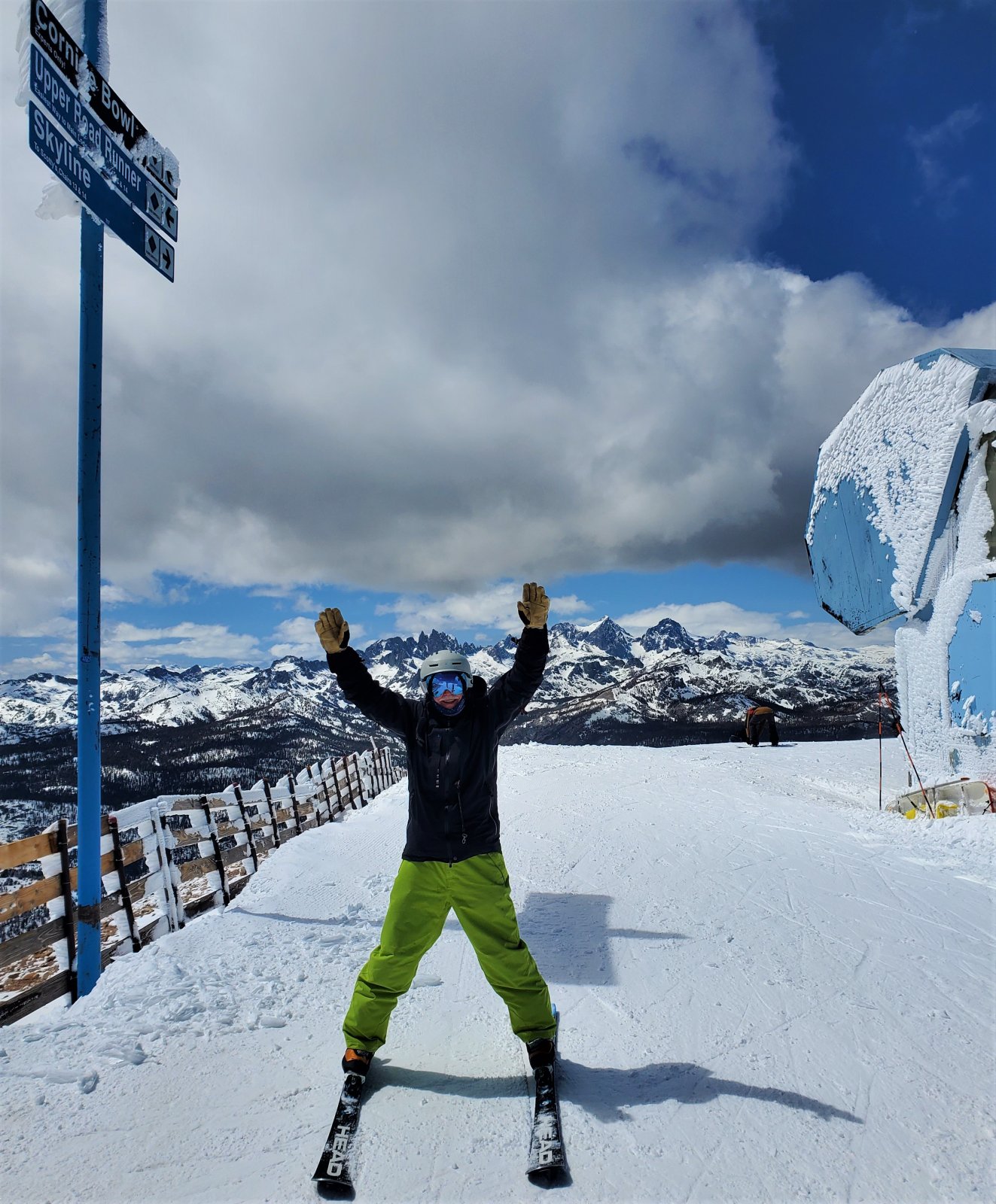 Apr 16, if my first day was the pretty Mammoth, my second day was the ugly. By the time I got out on the mtn that Saturday they had closed all but four lower chairlifts and what was still open was crowded with poor viz. I skied for only two hours. Can you spot Mammoth's mascot Woolly? Conditions were not as good as they looked in this picture.
Apr 17, my third day at Mammoth was another pretty day and I skied some of the Paranoid chutes off chair 23.
Friendly stranger leading the way down top of P2
View in opposite direction a little lower down where P2 and P3 merge. The snow was a little crustier than day 1, but still quite nice and wintry.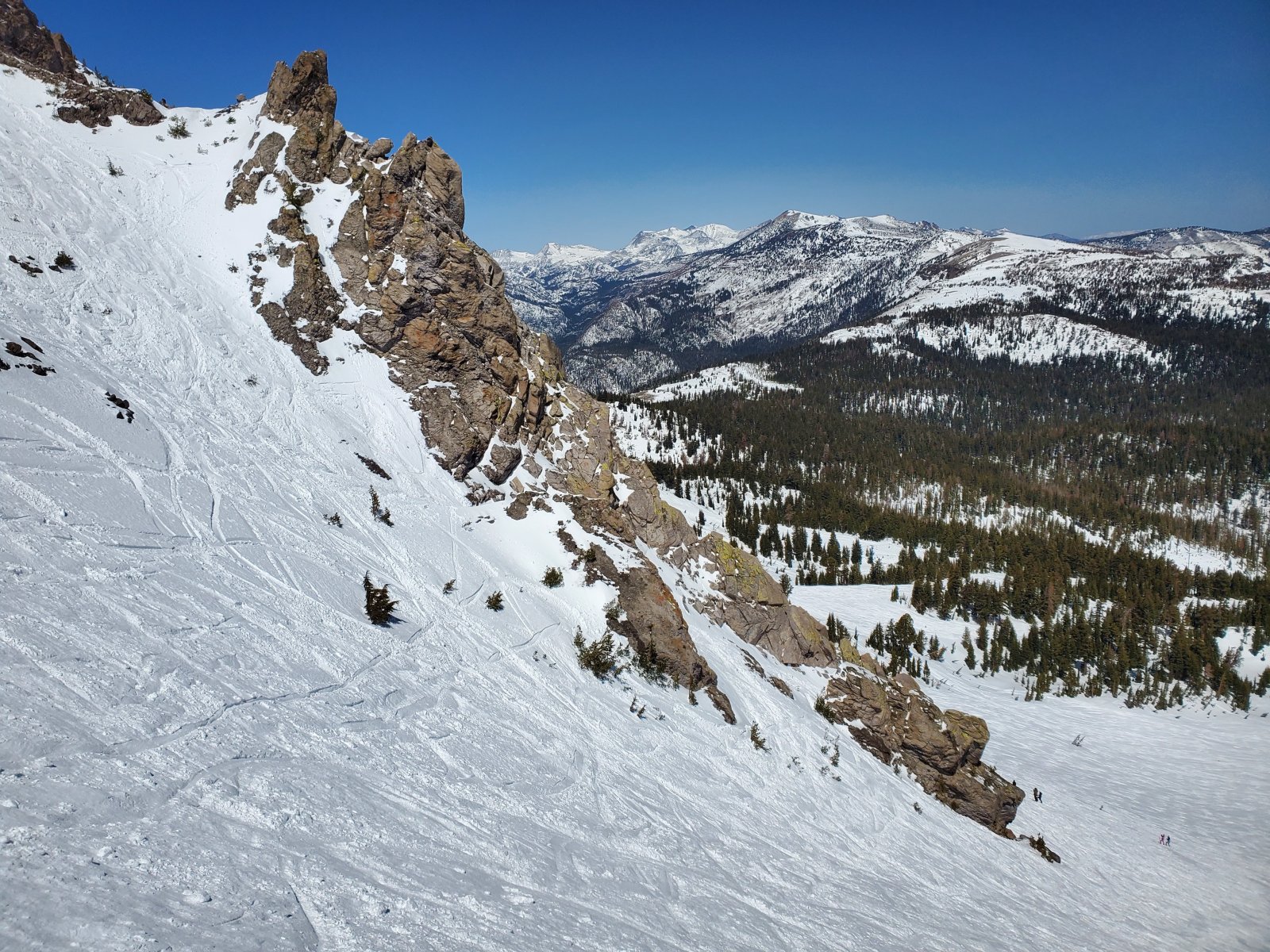 Most of my photos so far have been around chair 23 because that's where I had the most fun, but by my third day I had skied quite a bit of Mammoth's other terrain. It's quite huge and it wasn't until after Apr 17 that they started closing some lifts for reduced spring operations.
This is the "backside" of the mtn heading towards chair 14 with the picturesque Minarets peaks in the background.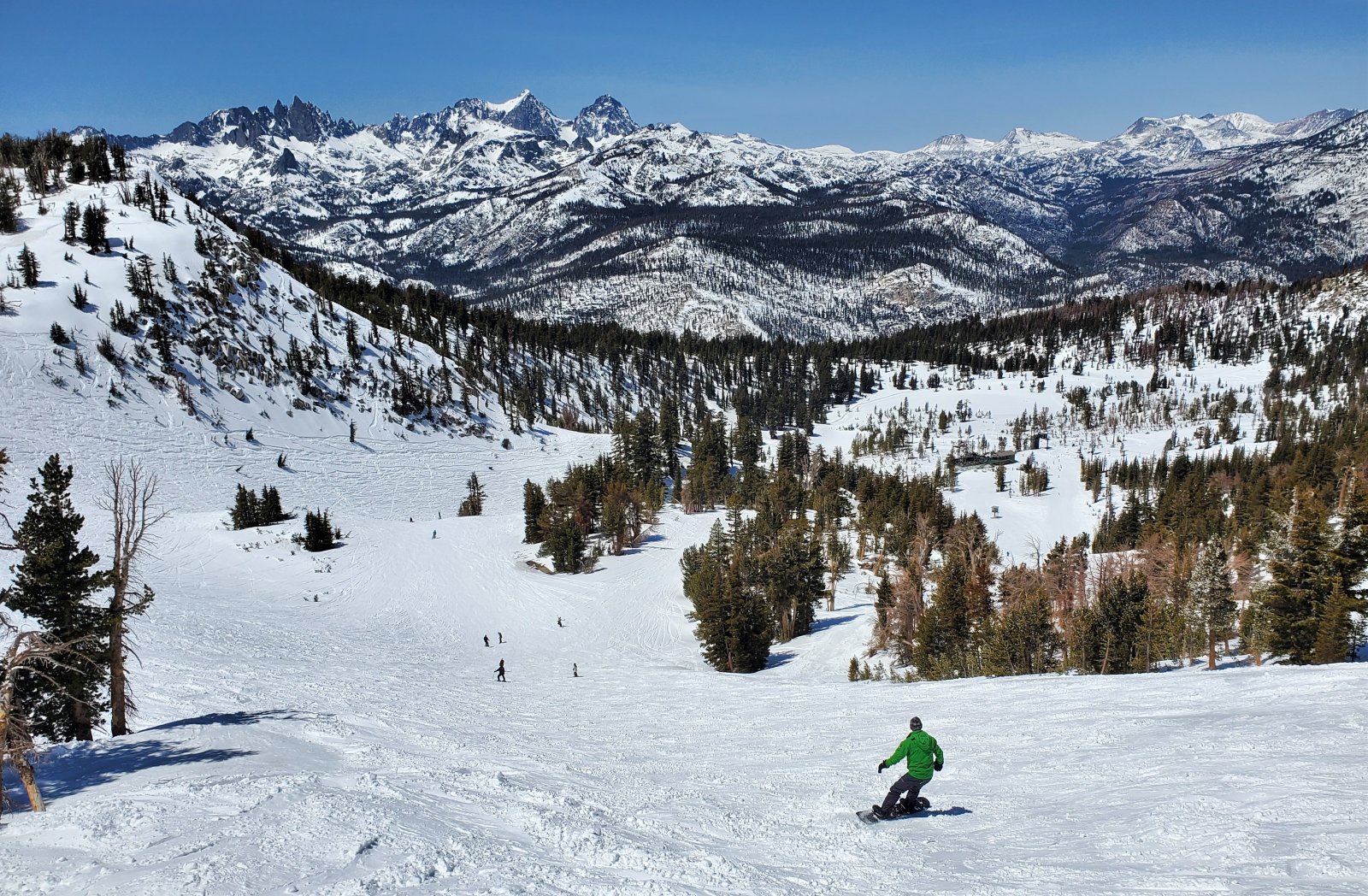 Dave's shoulder off the top of the gondola. There is something like 3500 inbounds acres at Mammoth.
Apr 17 was Easter Sunday and featured the annual pond skim. Really fun event. Looks like a big crowd, but really this was probably 75% of everybody on the hill that afternoon. There was a mass exodus after about 12 noon, I was told because folks want to return to their homes in SoCal by the end of the weekend. BTW, in this photo Woolly had just successfully skimmed the pond and is at the far side greeting the crowd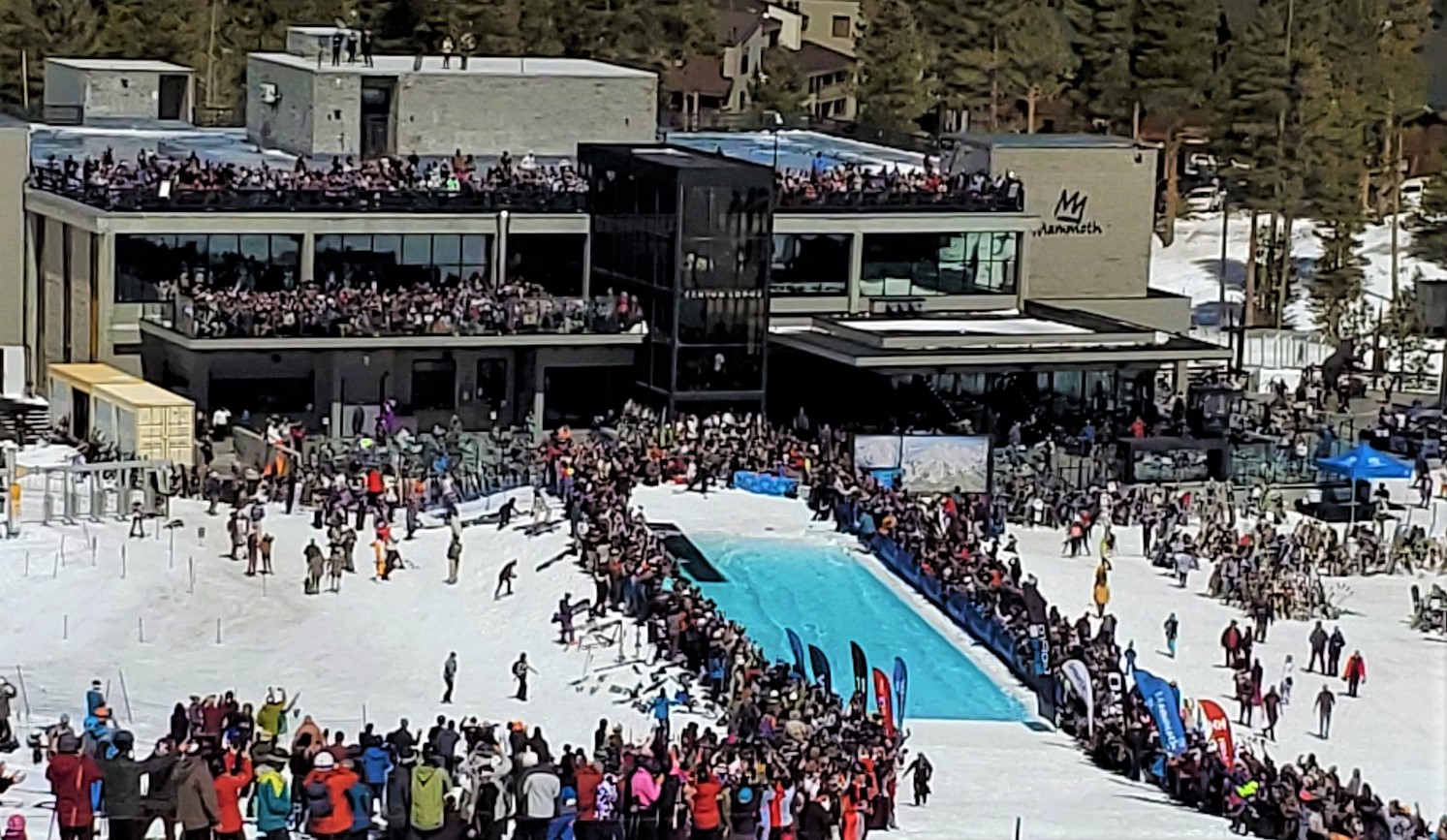 April 18, was my last day, this view is from Climax bowl atop the gondola
The summits of the gondola and chair 23 can be seen in this photo. My last run at Mammoth was a long, fun carver down the race course seen in the center.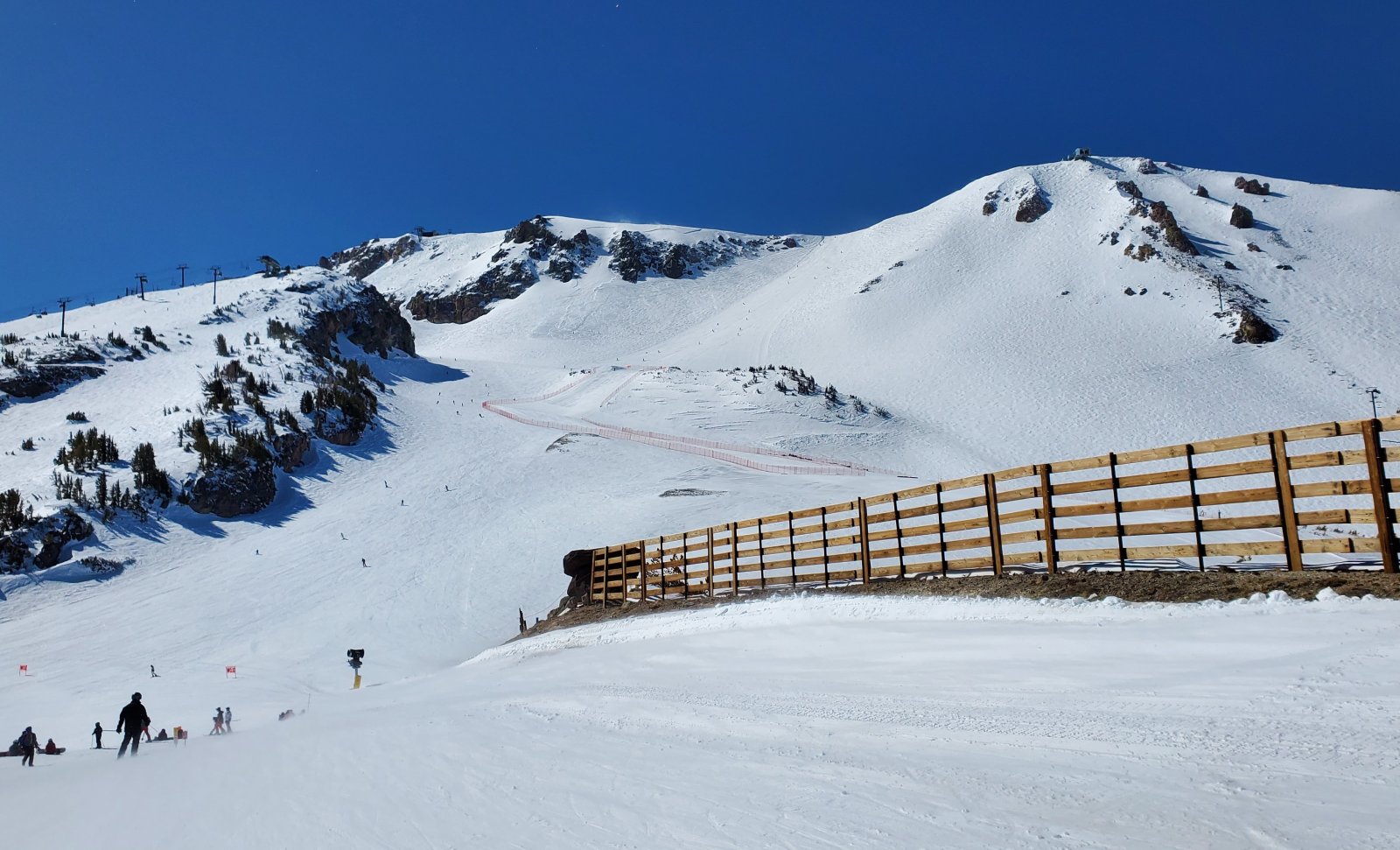 The return drive from Mammoth to SLC was again memorable for its stark isolation. View of Boundary Peak (elev 13,147') off US 6 at the CA-NV border.
To be continued...late April and early May skiing back in Utah.
Last edited: