For my second and last day in Queyras, I went to the largest ski area in the region. I already had a good feeling about this place because the unbelievably well-traveled Euro skier from Alpinforum, Starli, has been there at least four times, which is a recommendation in itself. Here's
his 2019 visit
with a lot more photos than I took.
The map doesn't look like much; however, the terrain is more than two miles across and goes from 1750 to 2800 metres, thus covering a not inconsequential 3,400 vertical feet. The village of St. Véran on the looker's right is an attraction in itself because it's very old and picturesque, and at 2042 metres is billed as the highest commune in Europe, ergo their tourist slogan "où le coq picore les étoiles" (where the rooster pecks at the stars) mentioned in this
French TV report
.
Facing south/southwest (with its obvious up- and downsides), on the far looker's left is a decent-sized sector with fun, rolling red pistes going through skiable larch trees.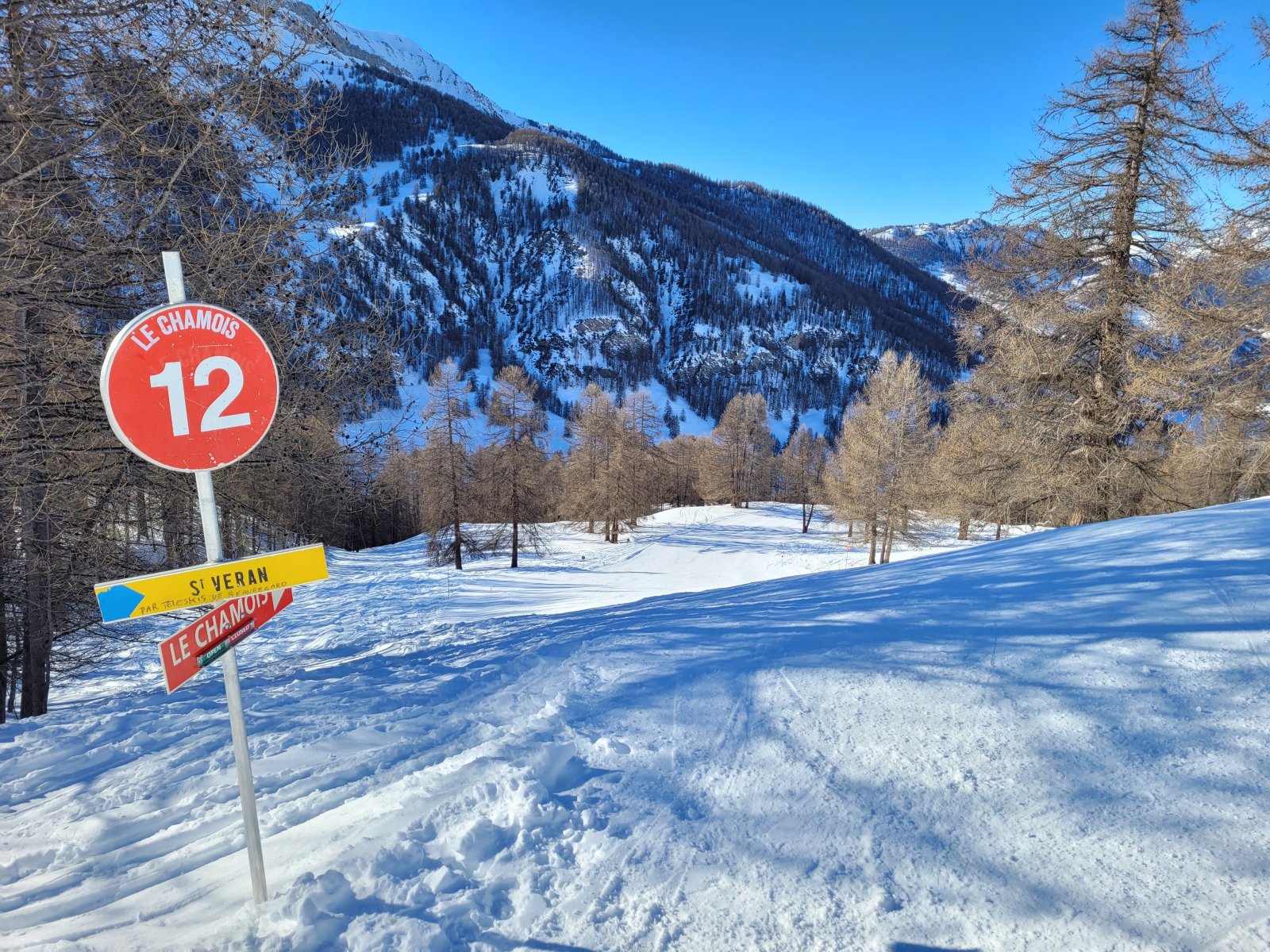 Similar to my previous report, Molines/St. Véran has chairs at either end to take skiers to mid-mountain after which old Poma platters move you around the ridge area. Once again, they use parallel platters that split off in different directions halfway up.
The looker's right is a wide open, Grand Targhee-esque playground with up to 2,500 continuous verts. By about noon, the sun had softened up the skier-packed offpiste into a nice grippy surface so I had at it.
Over the course of the day, I counted a couple hundred people there; however, there's so much space both onpiste and off that it delivered the much sought after private-ski-area effect.
There's a fourth Queyras ski area (Abries) that I'd hoped to ski; however, I was having such a good time at Molines/Saint Véran that I stayed the entire day.
I stopped at 3 pm for a coffee break. Although it was exactly at the middle of the season, with this much sunshine and comfortable temps the entire visit has continued to feel like a spring skiing visit.
Last edited: