I don't normally do many trip reports, but got some time tonight and thought what the hey.
I had 2 day passes left to use, and have been trying to get over here from ID for the last month... but the stars never aligned. I had a cold this past week, but was feeling better Tuesday, so wife told me to go for it, so I drove the 6 hrs to Bend and used points and stayed at the Towneplace Marriott on the SW part of Bend.
The weather had been fairly typical spring-like the last few days... Mostly sunny days and cool nights, with highs on the mtn in the low 50s, and lows around/or slightly below freezing. A pretty good temperature for the corn cycle to set up. On Wednesday, I got on the hill about 9:30. The Pine Marten Chair had all chairs filled, but only about 10 people in line at any given time in the 2 hrs I rode. I did a few laps on that chair, hitting 3 different groomers that had pretty consistent, soft corn with only a few firm spots (which were either shaded or a little north facing). Rumors were that it has only softened in the last ~30 minutes, so my timing was pretty good.
Next, I headed over to the Summit lift. No line, and about 1/3 the chairs filled for the 4 runs I did off that chair. Beverly Hills, the main groomed run down next to the lift line was fairly narrow (they only groom about 2 cats wide) and pretty chopped up and slushy. Rumors were that it never really set up that well due to above freezing temps and inversions keeping the lower mountain colder at night. Still, the snow was not bad... but more work than fun.
The next few runs I ventured off piste of Summit and was quite surprised how well the conditions were. Minimal cupping and a soft, surfy layer on top of a little firmer snow underneath made for some pretty fun runs off the SE side of the summit. Looking at the trail map, it looks like I did a couple runs around Healy, and E. Healy Heights, then cut back over. A bit of a surprise was a narrow 1 cat wide groomed run. It started as a cat track about half way down, then went straight downhill. It was lightly tracked, a bit walled up on the sides and corned up better than the top half. That ended up being a lot of fun on a board as it made for some surfy/slashy turns. I did a couple more runs ending on this track and then headed back over to Pine Marten. At that point, Pine Marten had been running at 1/4 speed for 20 minutes as they were having some kind of issue. I bailed out of the line and went and had lunch and called it a day at 11:40.
Went down to Sunriver after lunch and had a coffee at the village. Interesting planned community down there. I couldn't decide if I liked it or not. Then, did a short hike around the lava fields at Newberry Crater. Went to Cascade Lake brewery that evening, which is within walking distance of the hotel. I had been here 10 yrs earlier when I stayed in the same hotel, however they had remodeled and the menu was much better than I remember. I had a pretty killer fried chicken sandy.
Last night, I did not sleep well. Someone's car alarm kept going off all night long in the hotel parking lot, and I felt like I never got any solid zzz's. I also felt like my cold had made a slight rebound, as I felt congested and had a headache. Anyway, I got on the hill at 10, and conditions were about like yesterday. Crowds were about the same, and Pine Marten was running full speed. There were some scattered clouds, which may have helped conditions stay better a little longer as it was a tad warmer, too. Leeway, which wraps around a bit toward the Outback lift (NE facing) was prime corn all morning. It got soft, but never too soft... and held it's shape even with decent traffic. I did about 4 runs on that, along with a couple to the south of the Pine Marten lift, but those were getting slushed out. Rumors were that Summit was not good today, and the lack of chairs filled (and my meager energy) kept me from venturing over to that lift. I had lunch (reuben and fries), then went back to hotel to take a nap. I had intentions of driving the Cascade Lakes Loop, which had just opened for the season... but didn't have it in me. Tonight, went to Silvermoon brewing and the food trucks. Had a decent beer (mexi lager) and a oyster po boy. Then, went to Costco and spent money on crap I don't need. At the hotel again tonight, then the 6 hr drive back home tomorrow to ID.
Sorry the pics aren't that exciting. I mostly ride solo, and am not into taking pictures much these days. (Of course, I realize I just uploaded
18 photos)
Bachelor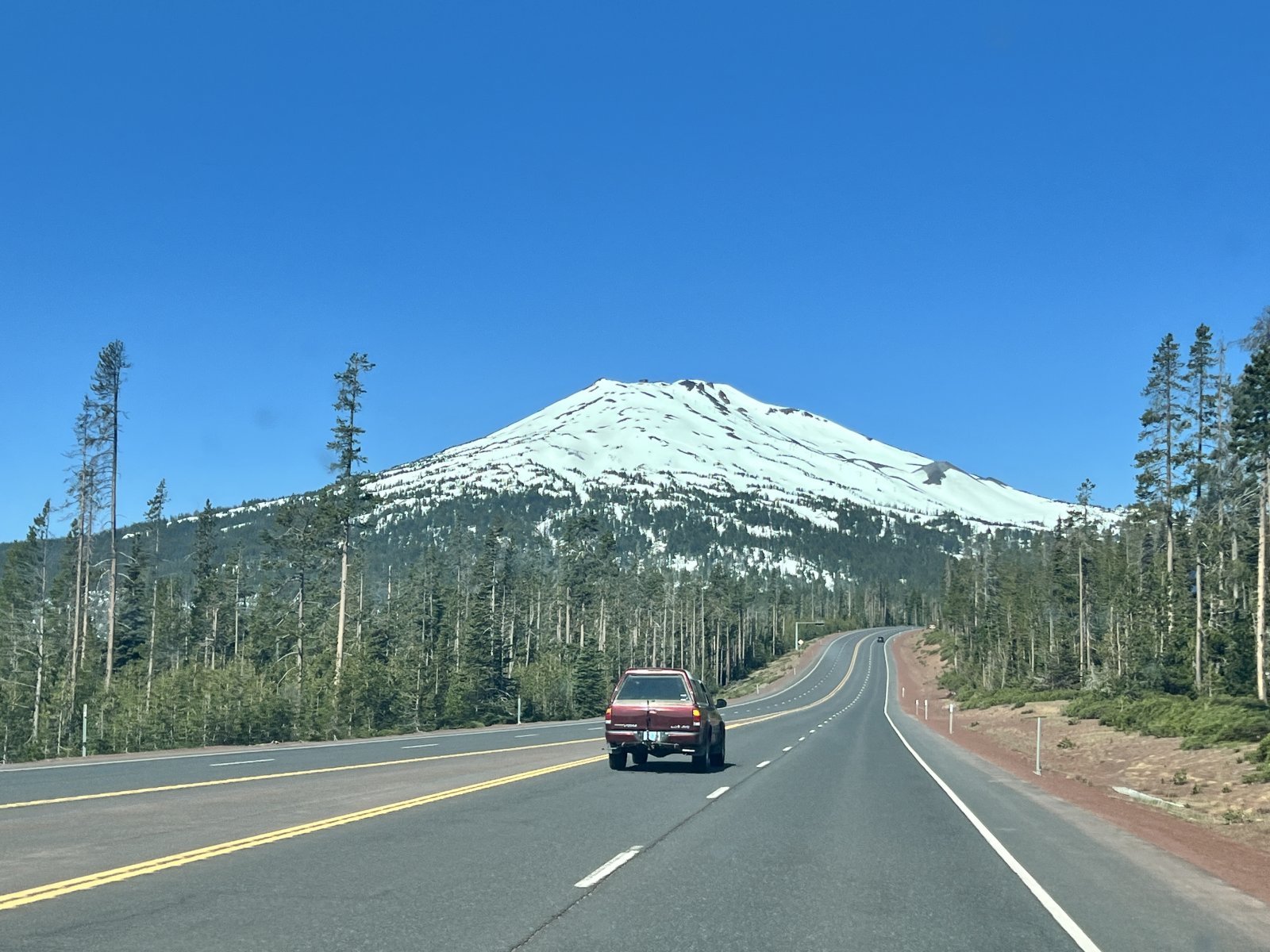 Cascade Lakes Hwy is straight. It had just opened for the season yesterday
Main Base area (still excellent coverage)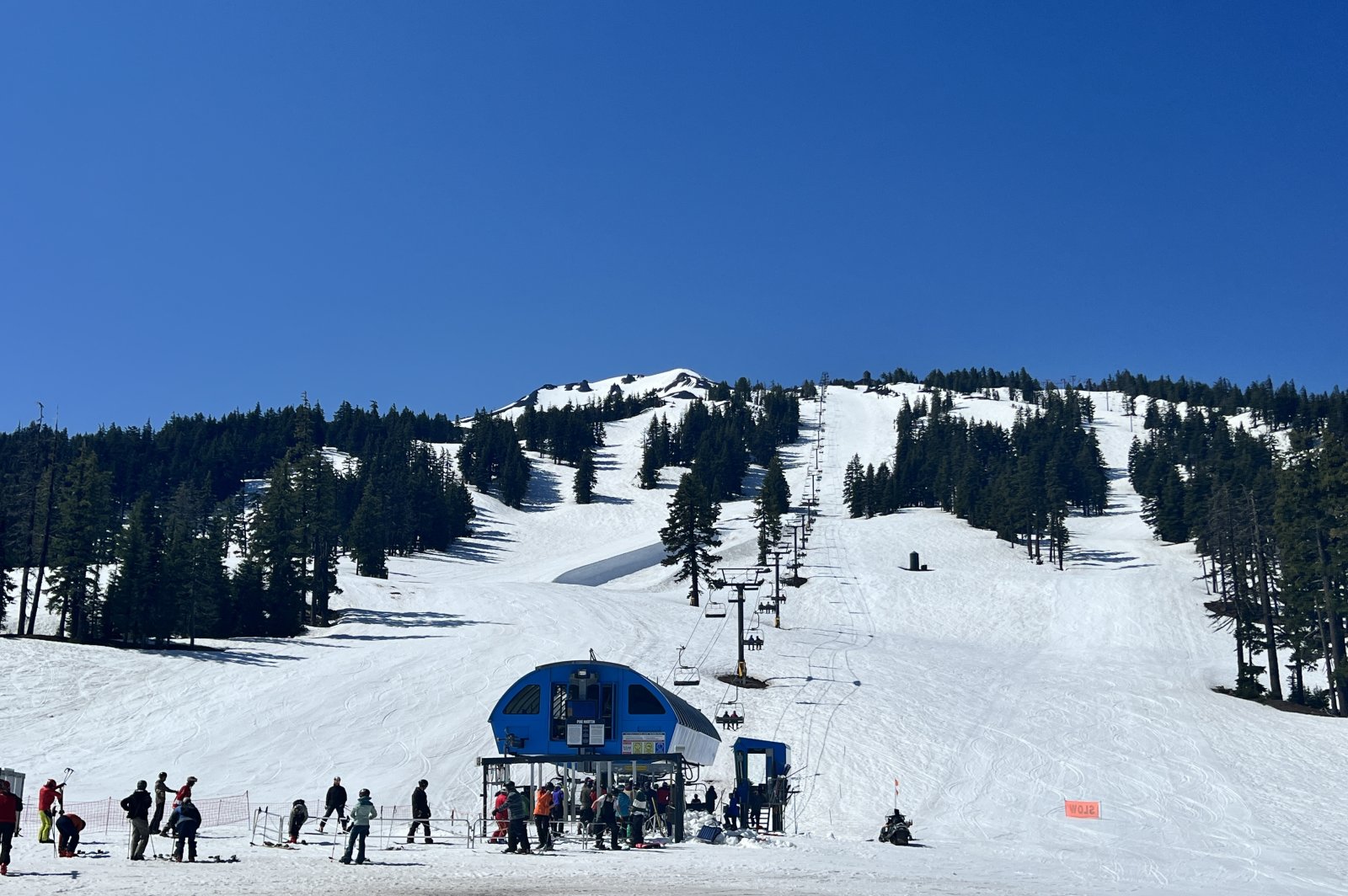 Excellent corn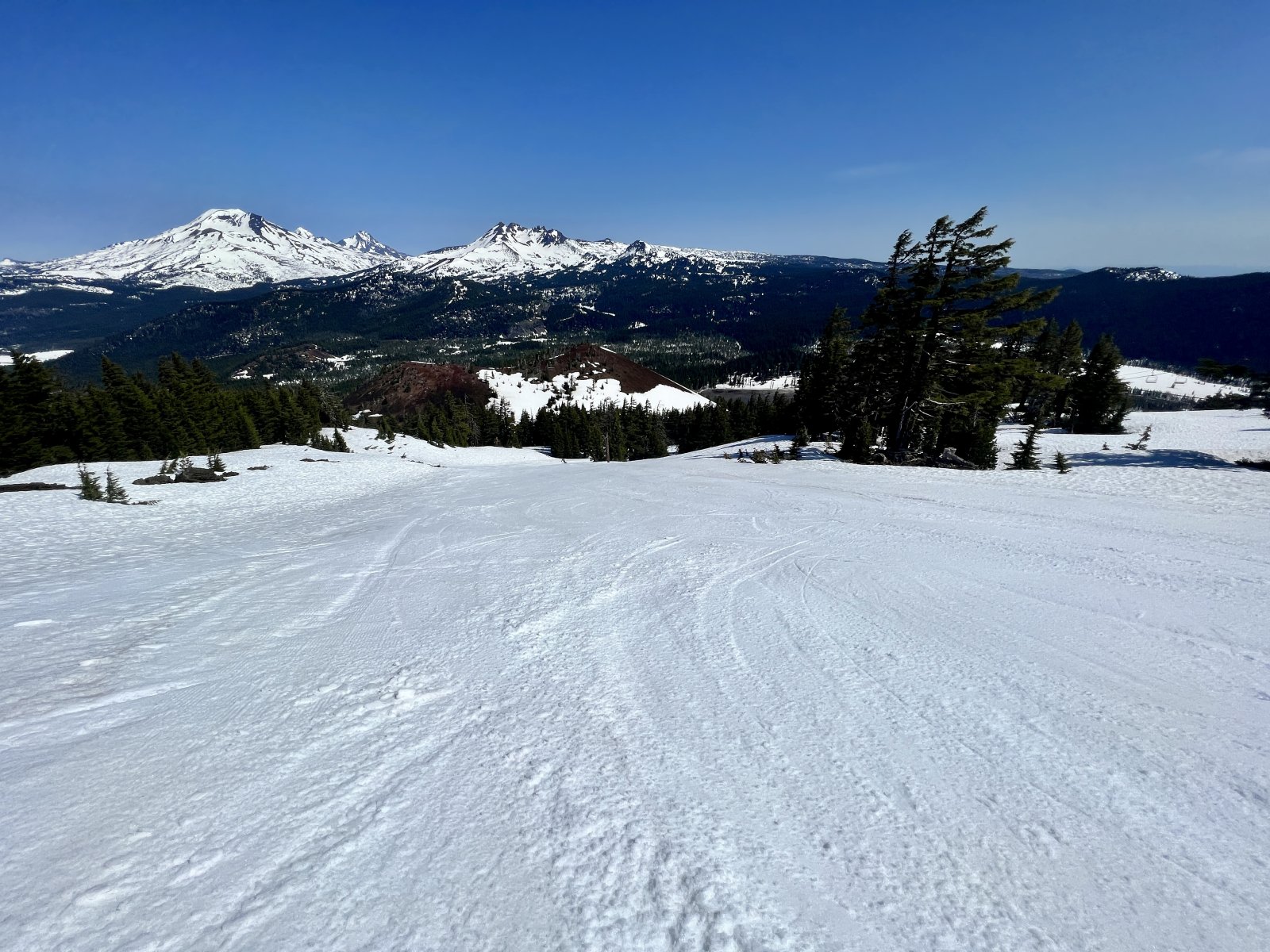 top of Pine Marten looking at Summit. Not many people hiking/riding off this side.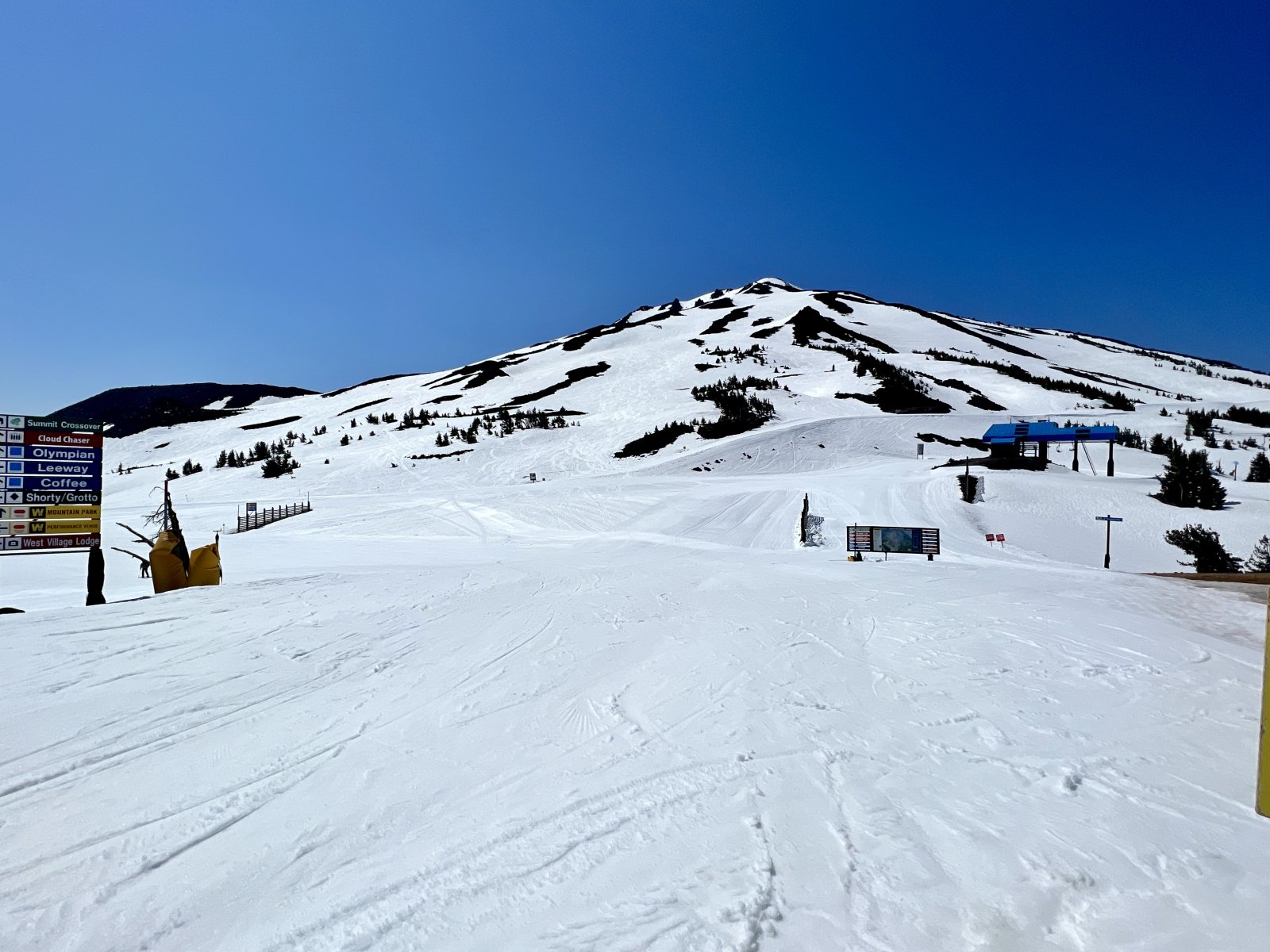 Summit Liftline /Beverly Hills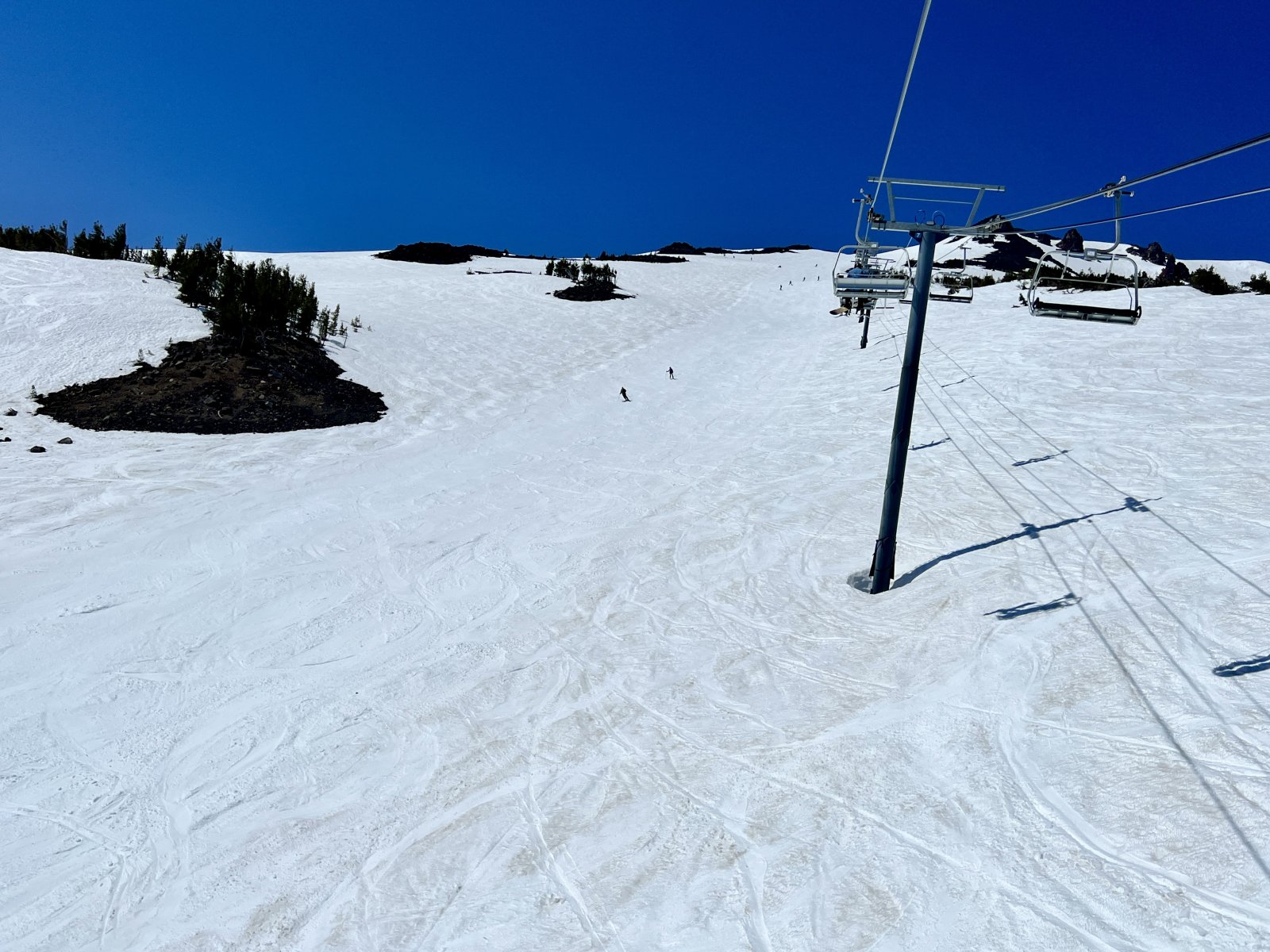 Healy Heights? Pretty good snow, albeit a bit dusty.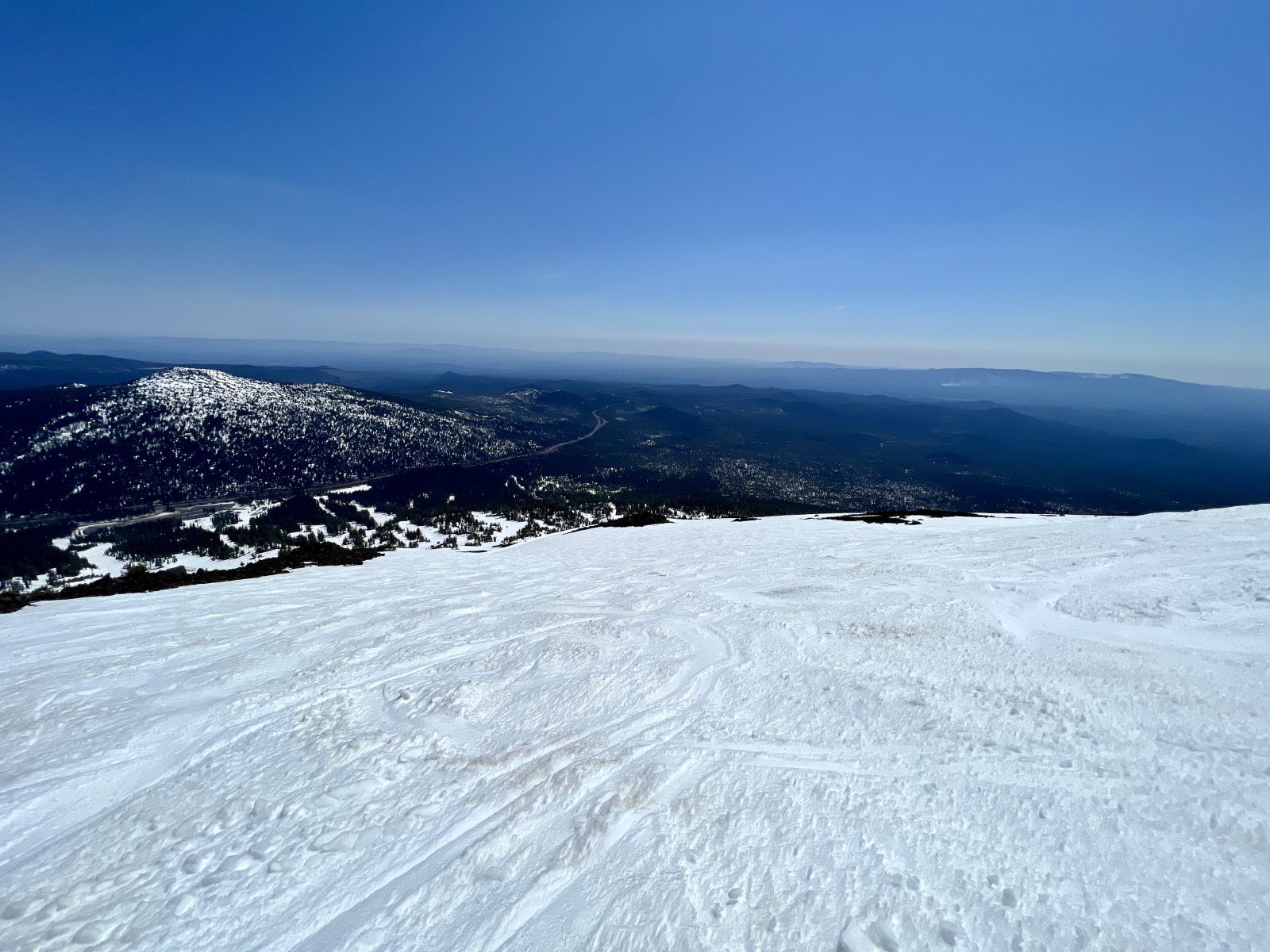 Bottom of Healy and that narrow cat/groomer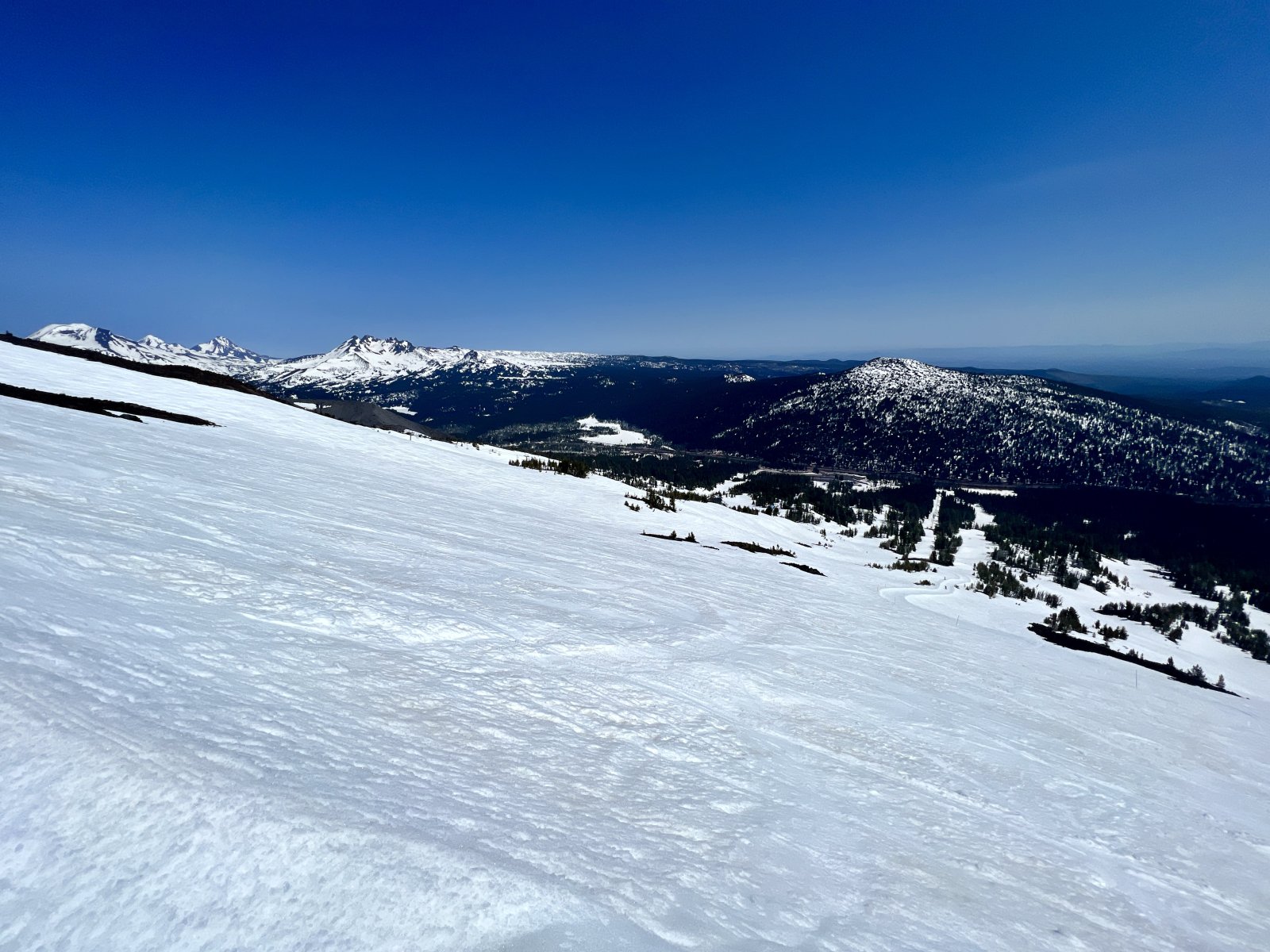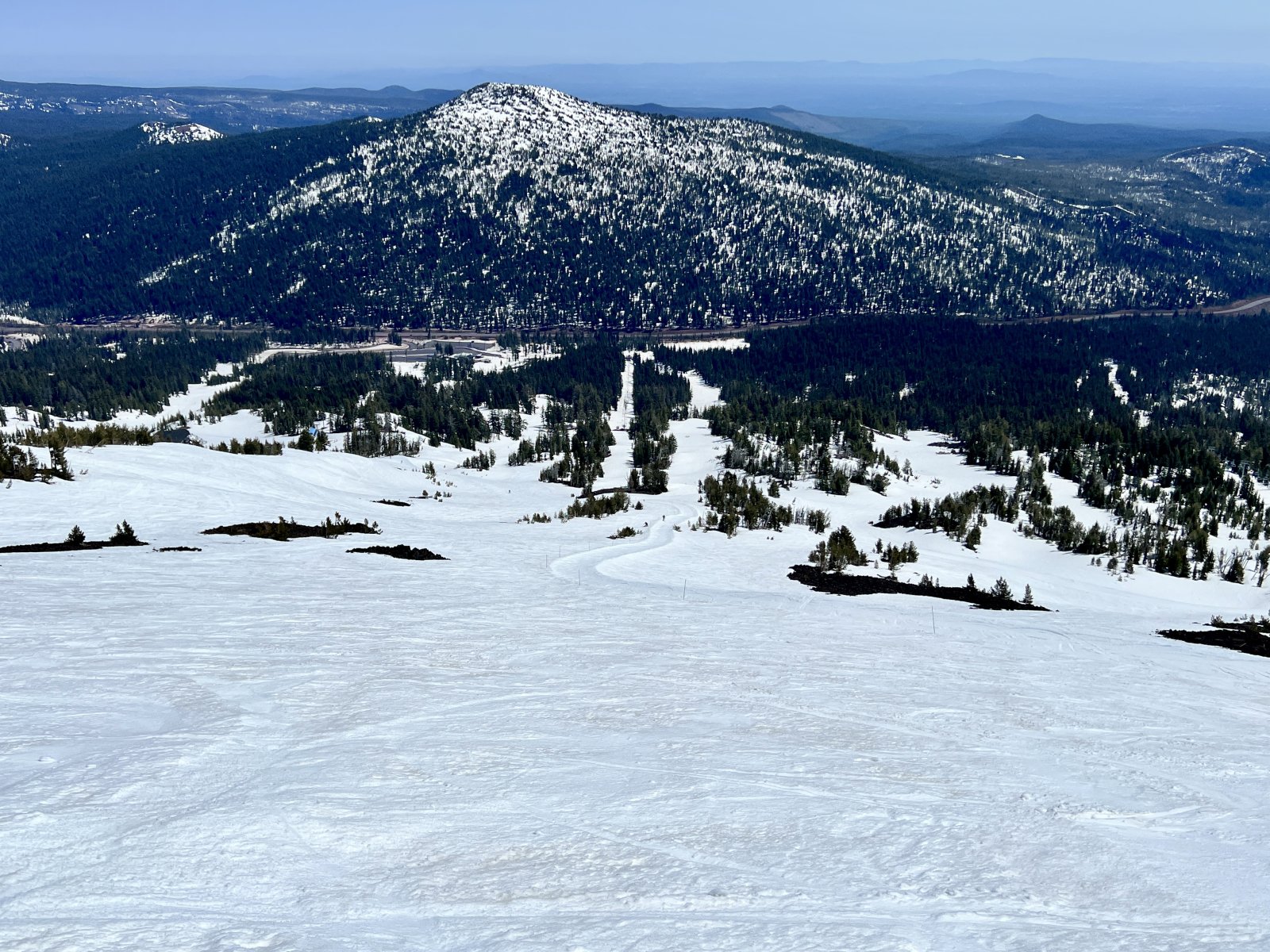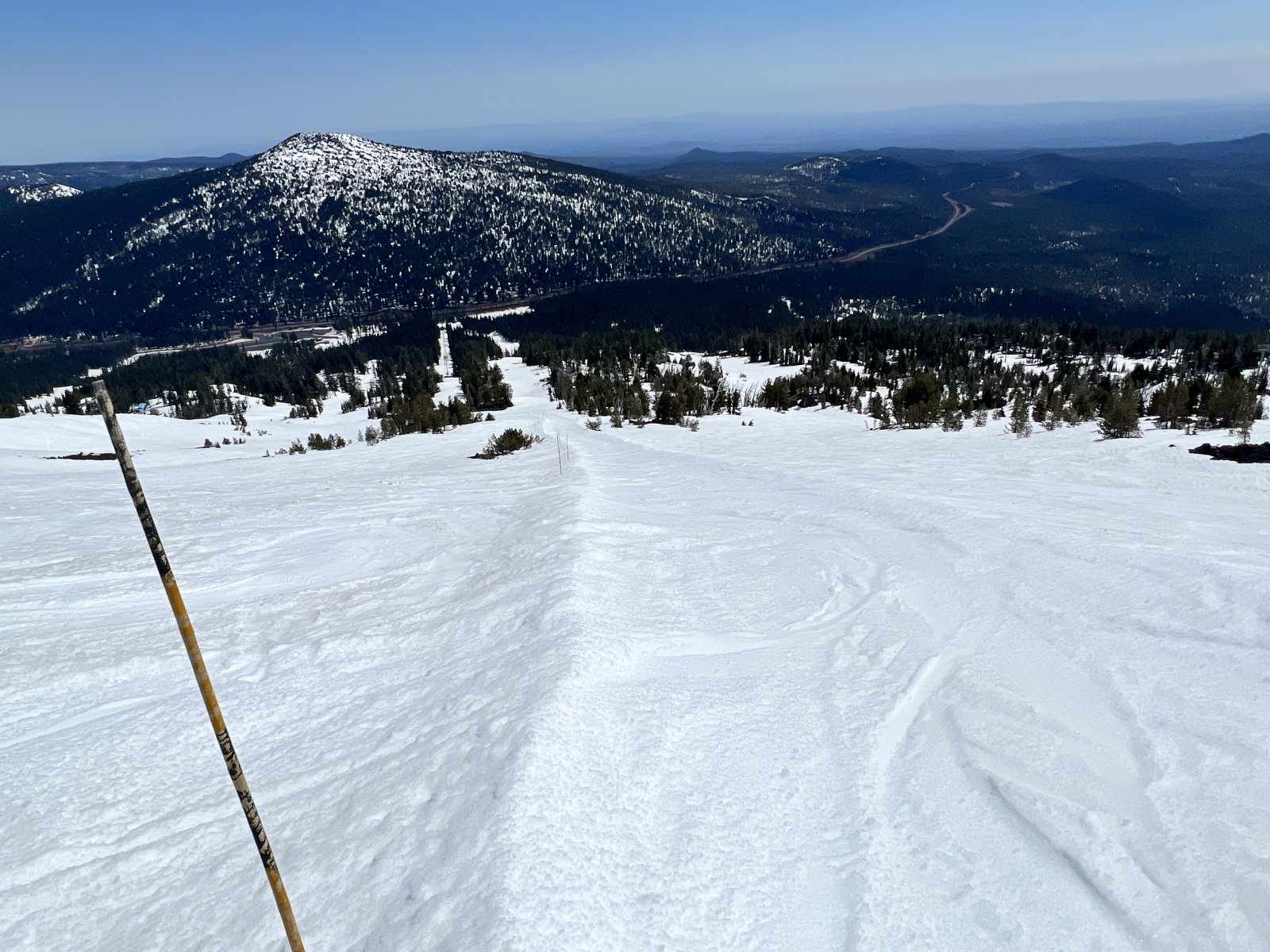 Looking SSW from the Summit at some of the Cascade Lakes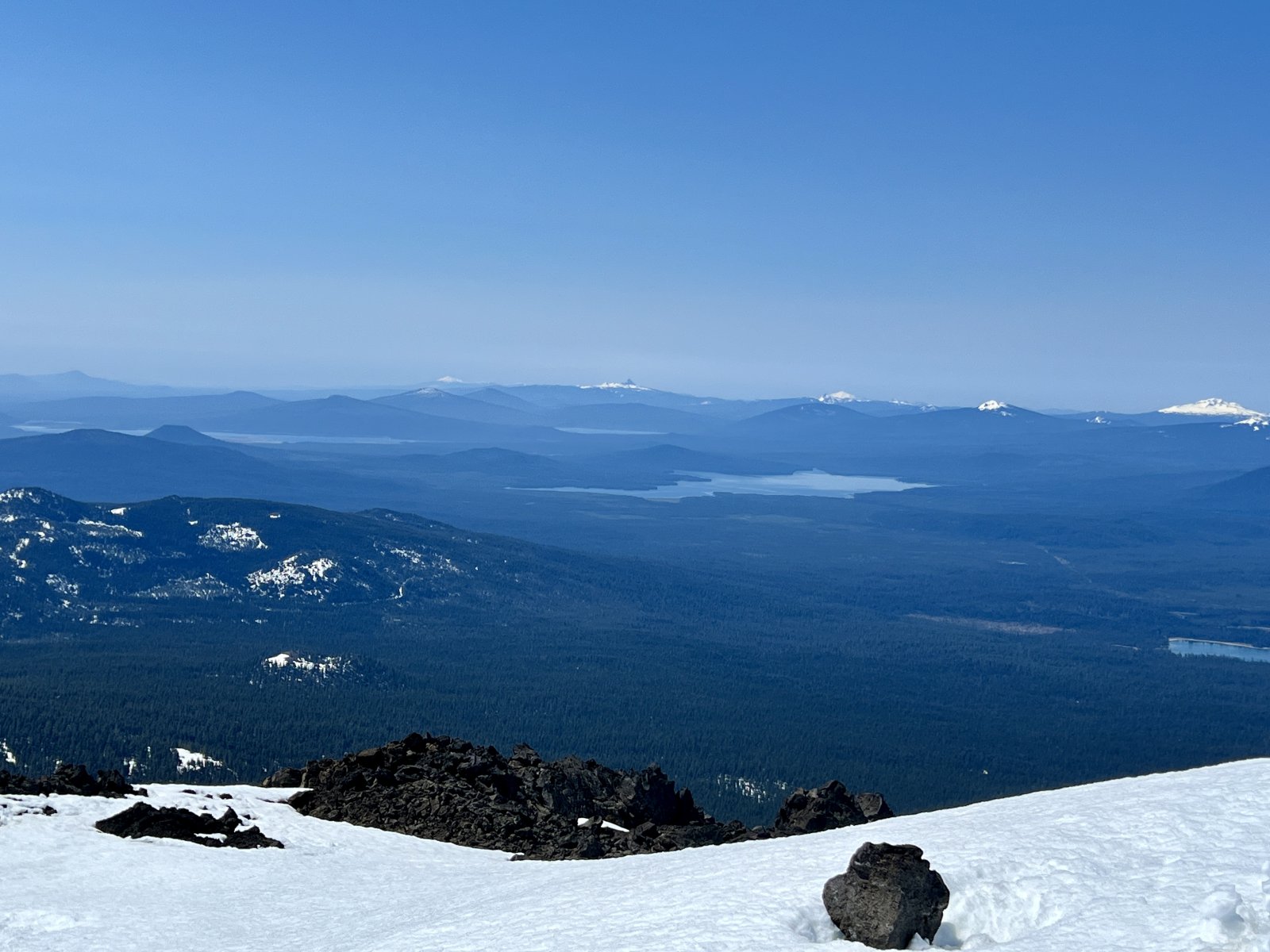 Lava Butte at Newberry Mon.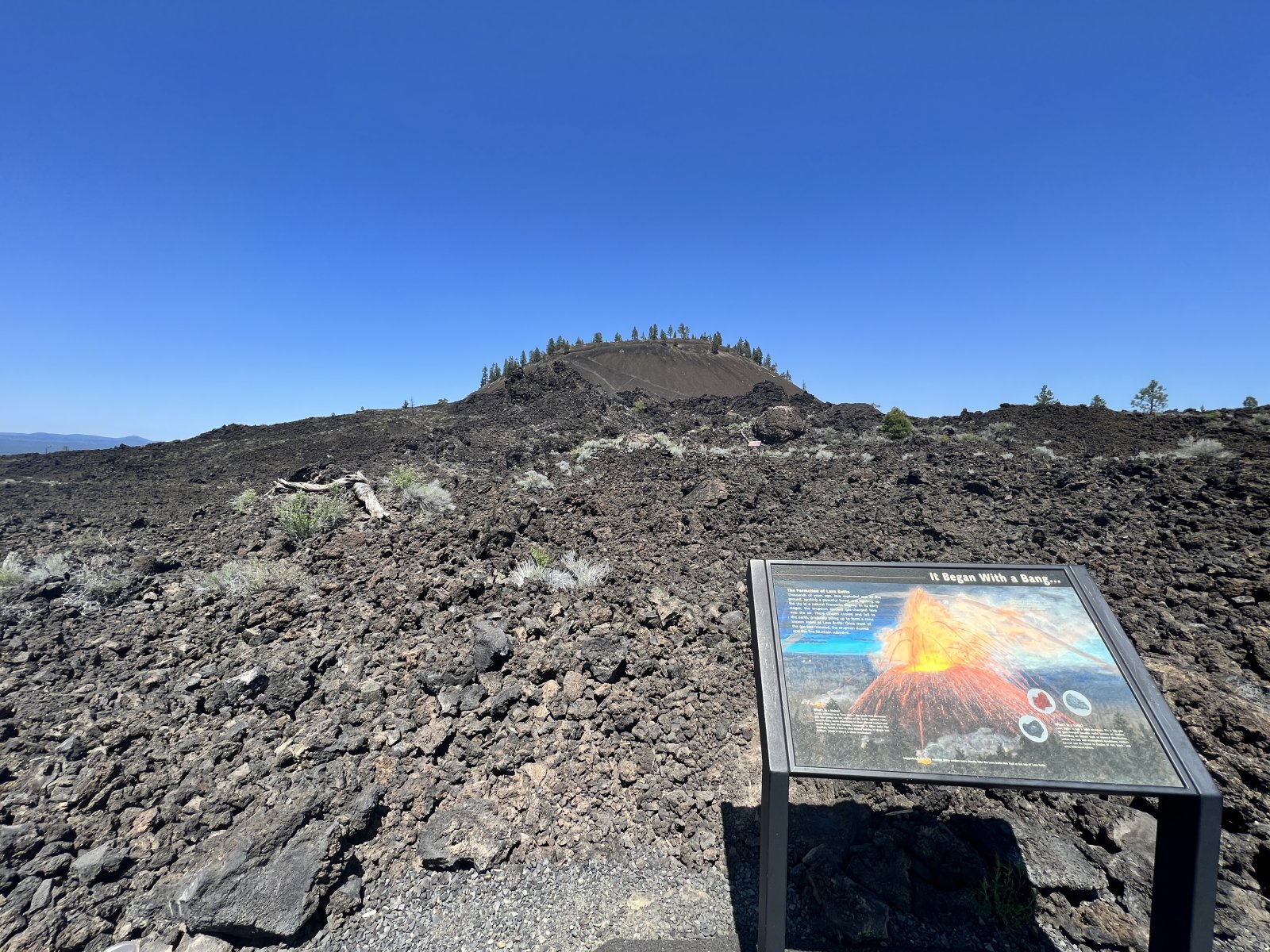 L-R. Bachelor, Broken Top/3 Sisters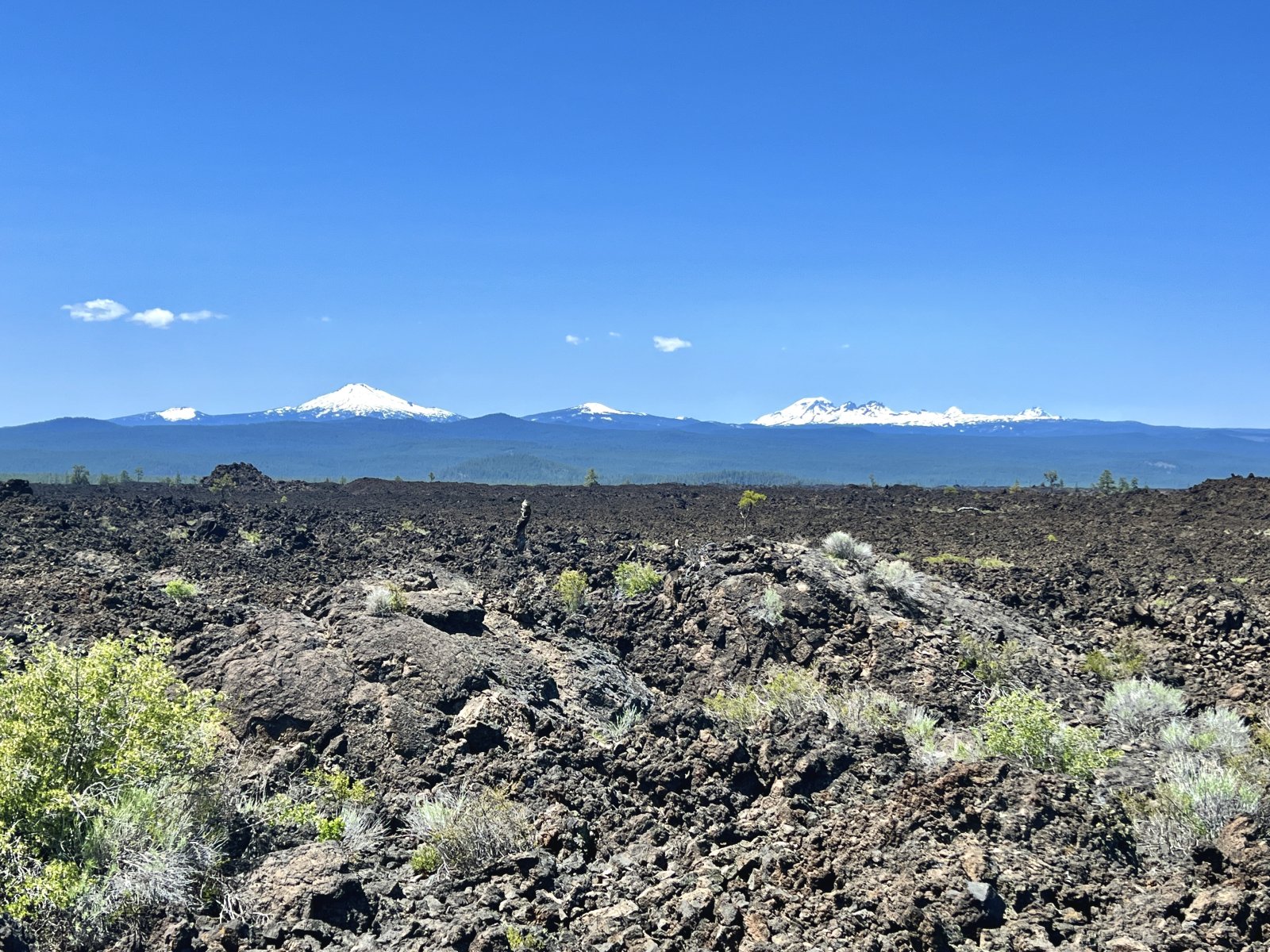 Bachelor
Leeway
Killer Fried Chicky Sandy at Cascade Lakes Brewery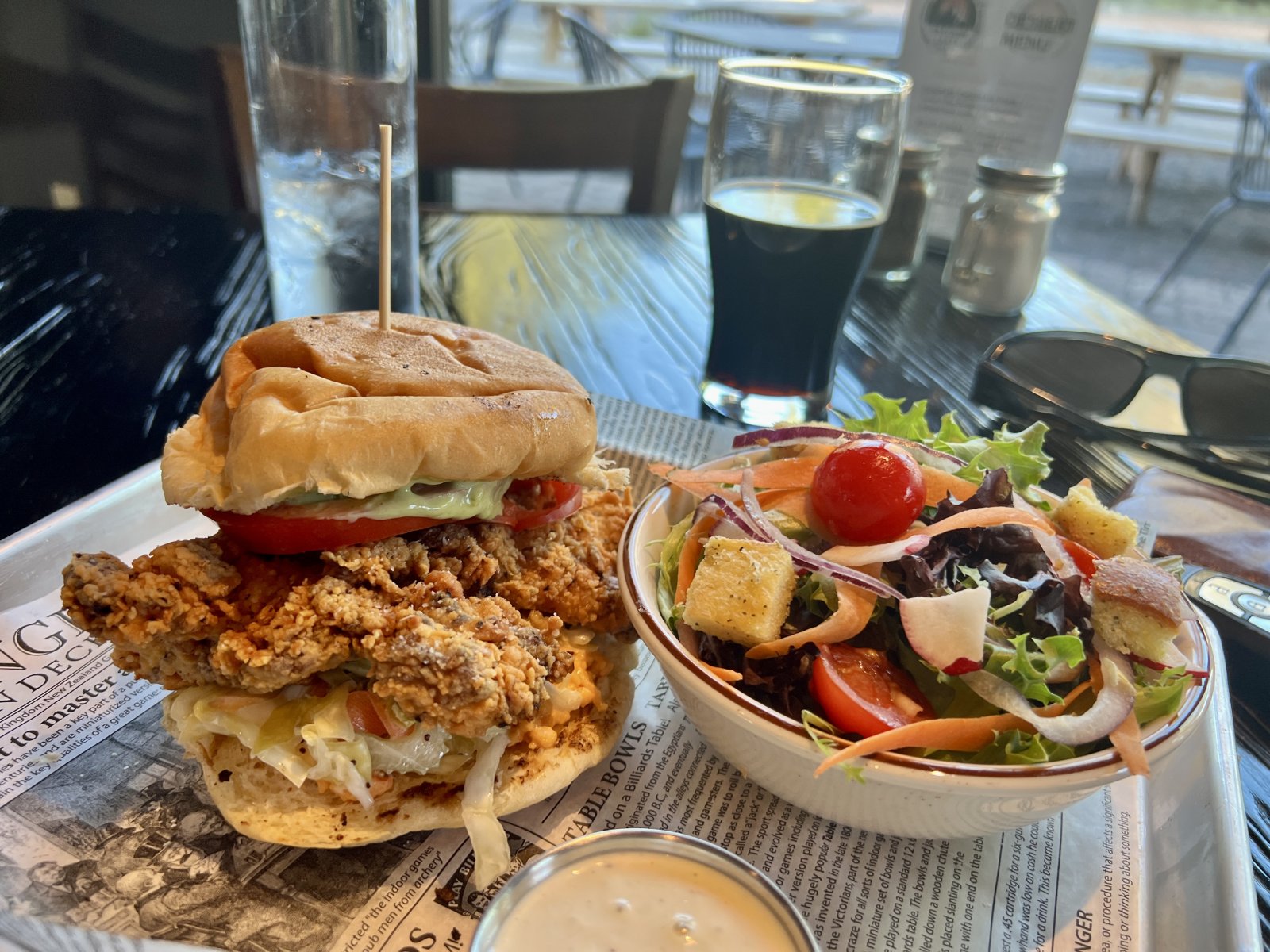 OK Oyster Po boy (snd Mexican Lager) at the Southern Accent Food Truck /Silvermoon Brewery
Some Joker actually trying to return this smoker to Costco. The thing looks like it's 10 yrs old.