I'm stuck at the airport with (crosses fingers) "only" a 6-ish hour flight delay. So I only have my phone which makes long posts a bit painful. So probably will try to assemble this thread in several posts as time permits.
Rough start to decent ending is the gist of the overall storyline. A very warm storm came through dropping heavy wet snow at first then moderate density and eventually almost light and fluffy by day 3. Due to the storm, no upper mtn visibility for 2 days and skunked snow surface below about 1650 meters day one and more like 1725 meters by day 2.
There is also an unusual snowpack for the area making avi danger much higher than usual eliminating anything steep for 2 days. LOTS of avi activity and snow safety team triggered a D3.5 that had a muti-meter tall fracture line and took out some significant mature timber on a run known as rapid transit. We ourselves had a couple very small rollover pitches fracture and release at about 60-70cm deep (hip plus deep) on a Jan 5th hoar layer.
The "sandbox" of non-avalanche pitch, no alpine for visibility and non-skunked snow altitude was very small on day one to say the least. A long time skier there (does 3 trips a year to boot) gave it a 2/10 for his Mustang days and said yes it can be even worse, but not by much. Some of our runs were all of 150 meters of vertical per lap.
Some downed trees at the bottom of the big controlled avi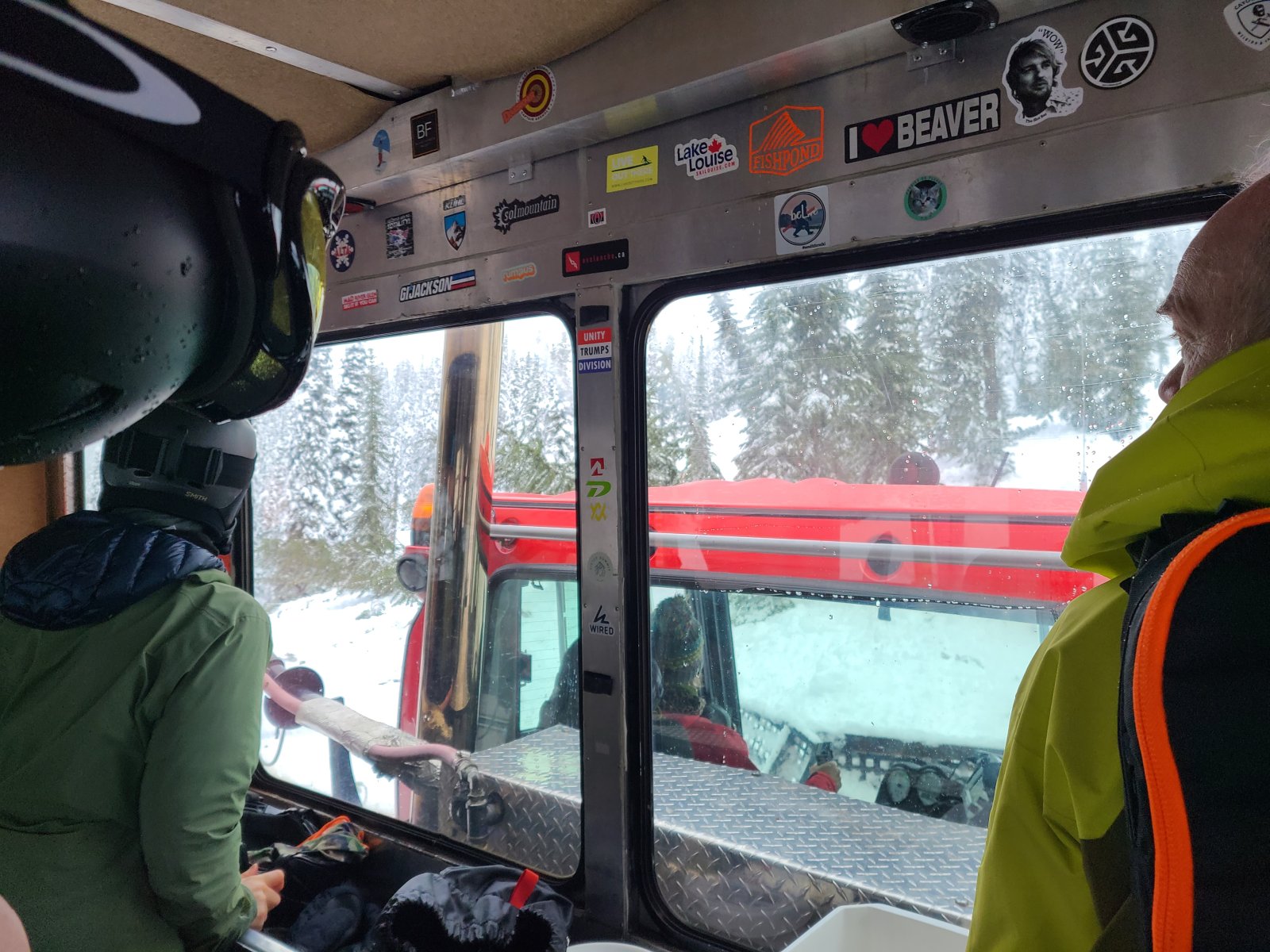 The day one conditions are exactly what you never want to see of course, but with a ton of experience and knowledge on the team it was a lot better to be with them than anywhere else in the backcountry. But it was also very instructive as the snow was so reactive it was a very good lesson in understanding the risks and why things are off limits when necessary.