Administrator
Staff member
I've been wanting to add a mobile version of our forums for some time now, but the recent upgrade of my Treo to a Palm Pre :mrgreen: gave me an extra incentive to do so.
While many of today's smartphones can display nearly any web page, typical pages often require a good deal of zooming and scrolling. The new version of Liftlines optimized for mobile display is designed to enable easy viewing without any such hindrances.
The new version will detect the mobile browser automatically and display the mobile version for users of not only the Pre's new WebOS but also Apple's iPhone, Blackberry, Symbian, Windows Mobile, Opera Mini, PSP, T-Shark and more, including many WAP phones.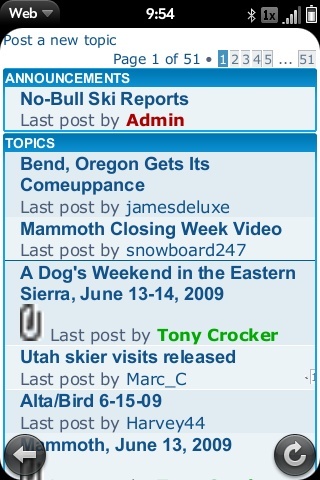 If you want to view the normal, full version instead, a link appears at the bottom of every mobile page to force the full version of the forums any time you wish.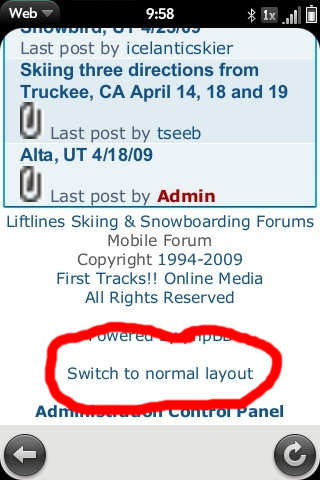 Enjoy!